US Ambassador Extends New Year Greetings to Vietnam
On December 31, US Ambassador to Vietnam Marc Knapper shared his thoughts on many achievements in bilateral relations with Vietnam in 2022 in a clip released by the US's embassy.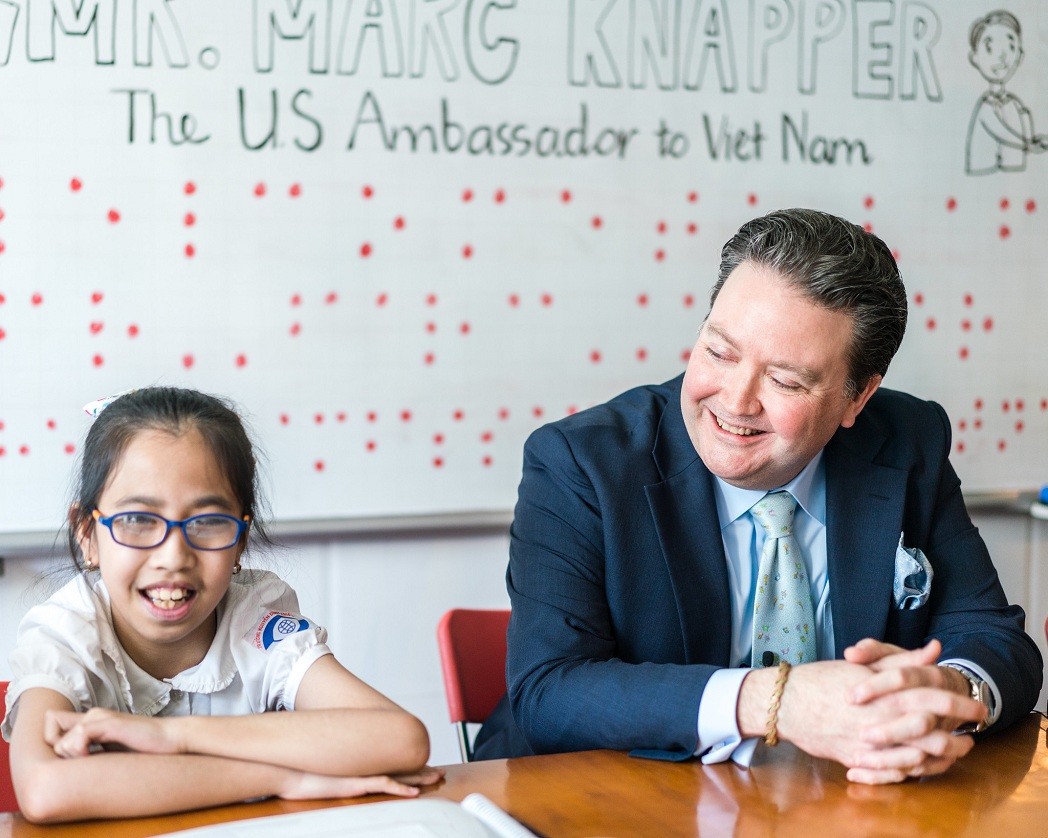 US Ambassador Marc Knapper chats with visually impaired students at a Vietnam and Friends English class. Source: US embassy in Vietnam
"My first year as Ambassador has been busy. Let's look back at the amazing achievements our two countries have accomplished in 2022."
In the video looking back at the achievements of the Vietnam-US bilateral relationship before the new year, US Ambassador Marc Knapper said that the excellent cooperation results in many fields are proof that the US and Vietnam are working together strategically to solve the most pressing issues.
Ambassador Marc Knapper said that the first year of his term in Vietnam was a busy year.
The US and Vietnam have achieved many great achievements in 2022. The two sides have organized many meetings and effective exchanges between leaders and high-level delegations.
In May, Vietnam became one of 14 founding members of the Indo-Pacific Economic Framework for Prosperity (IPEF).
The US looks forward to Vietnam's contributions to building strong supply chains, strengthening governance, and resilience to climate change.
In 2023, the US and Vietnam will celebrate the 10th anniversary of their comprehensive partnership.
"The wonderful results of cooperation in many fields are a testament to the fact that the US and Vietnam are working together strategically to solve the most pressing issues. I can't wait to see the results we will be achieved together in 2023," the diplomat shared in the video.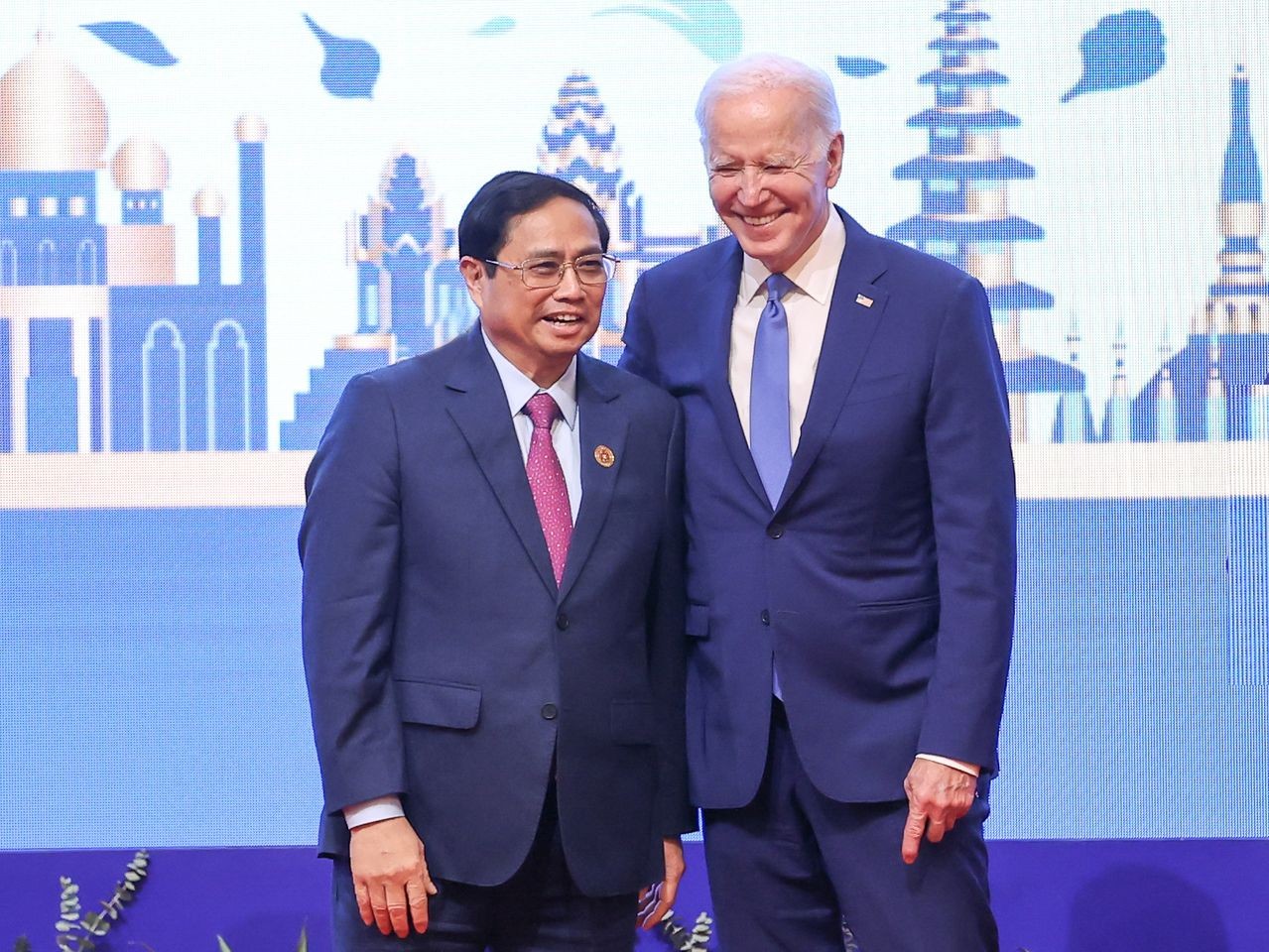 US President Joe Biden met Prime Minister Pham Minh Chinh at the 10th annual US-ASEAN Summit in Cambodia. During the Summit, POTUS and the ASEAN leaders elevated US-ASEAN relations to a Comprehensive Strategic Partnership. Photo credit: VGP/Nhat Bac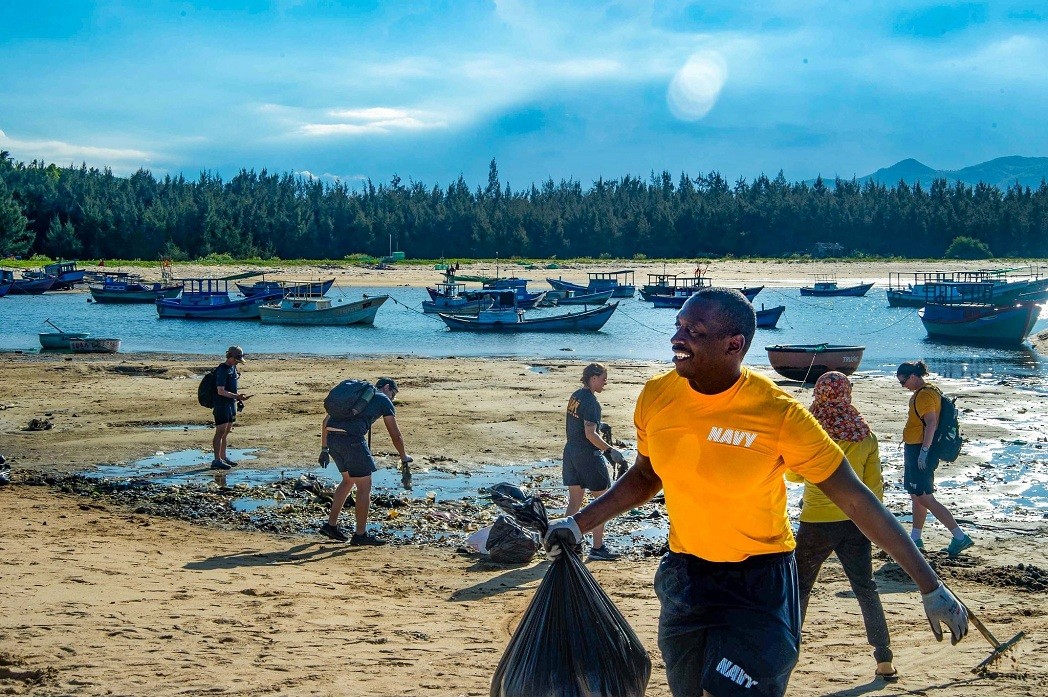 Members of the US Navy, Royal Navy, Australian Defence Force, and Vietnamese volunteers participate in a clean-up session at Vung Lam Beach during Pacific Partnership 2022. Source: US embassy in Vietnam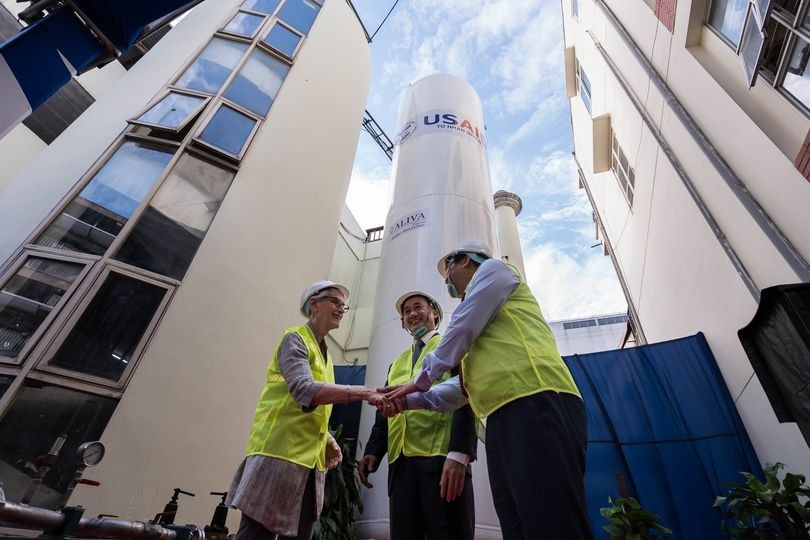 Deputy Secretary Sherman visits Bach Mai Hospital and break ground on their new liquid oxygen system provided by USAID Vietnam. Source: US embassy in Vietnam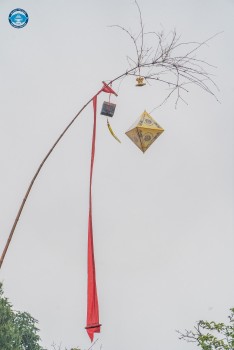 Viet's Home
In the past, the Neu pole (a tall bamboo pole with red garment strips used to ward off evil spirits during the lunar New Year) lowering ceremony at the royal palace of the Nguyen Dynasty was performed to mark the end of the New Year holiday and prepare to enter a new working year.