Overseas Vietnamese Invest Over 1.7 Billion USD in Vietnam in 2022
As of June of 2022, overseas Vietnamese in 29 countries and territories had invested in 376 projects in Vietnam with a total investment of USD 1.7 billion.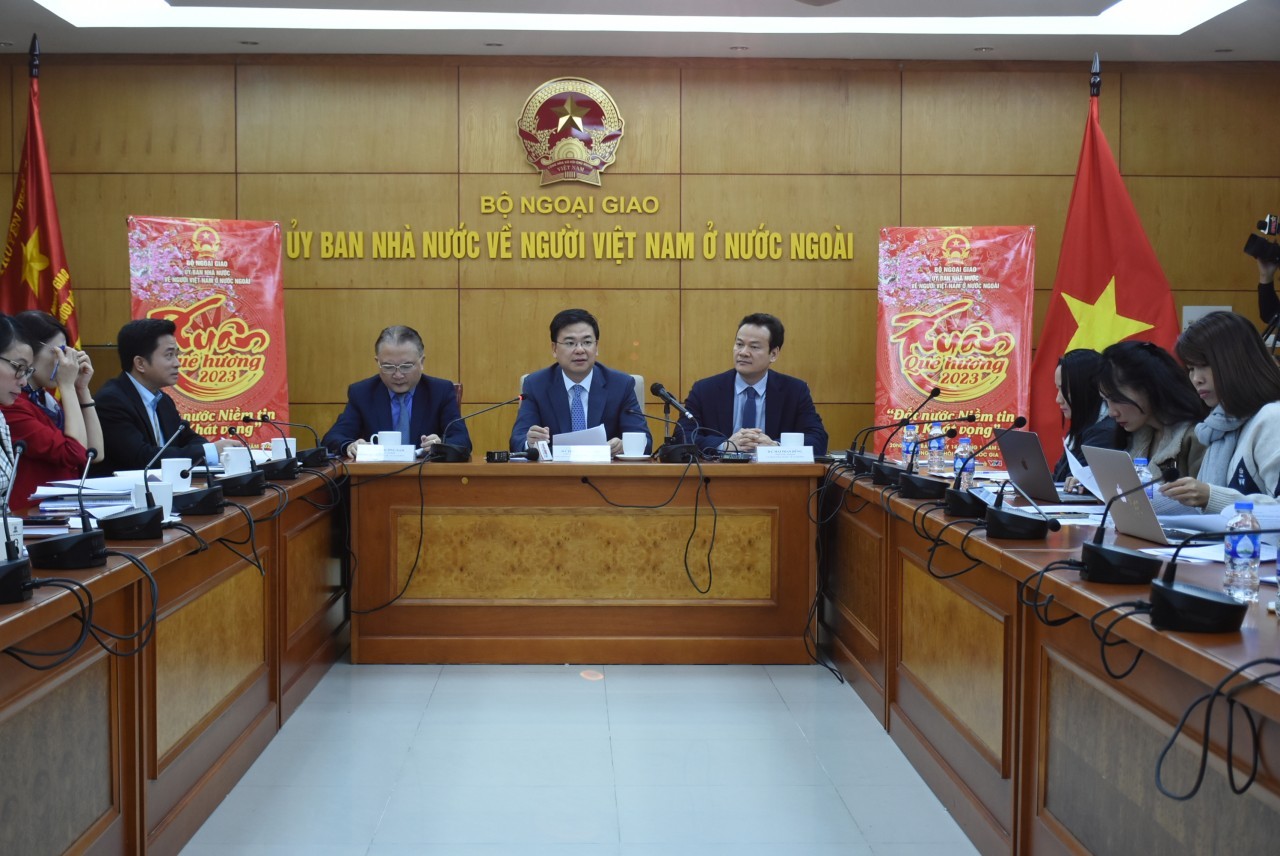 At the press conference. Photo: Pham Ly
A press conference was organized by the State Commission for Overseas Vietnamese (OVs) Affairs on December 28 in Hanoi.
Overseas community continues to grow in both quantity and quality
Deputy Foreign Minister Pham Quang Hieu, chairman of the State Committee on OVs, said that the World Bank forecasts the total amount of remittances to Vietnam could increase by 4.4% in 2022 and 3.6-4.5% in the next year.
Hieu shared that in 2022, the OVs community will continue to grow in both quantity and quality. The Vietnamese community abroad has been growing and their legal status, economic conditions, position and reputation in host countries have been improved.
The overseas community is increasingly attached to and towards the homeland, truly becoming an integral part and an important resource, actively contributing to the process of building, protecting, development and integration of the country.
Intellectuals continued to earn prestige awards, and left marks in the international arena. Vietnamese children of the second and third generation are studious, achieve many academic achievements and have valuable job opportunities. During and after the Covid-19 pandemic, there is a clear trend of young generations, Vietnamese international students wishing to return home to establish career.
In terms of soft resources, the community continues to actively contribute to the host society, being an important bridge for Vietnam's relations with other countries. Notably, leaders of some countries sent New Year greetings to the community in Vietnamese, showing the importance of the Vietnamese community to the host governments.
The overseas community organizes many activities towards the homeland such as the Lunar New Year, Hung King's death anniversary, the annual activities of the association. Last year, more than VND 2.8 billion (USD 118.800) were raised to support the construction of the build "sovereign boats" and gifts for Truong Sa Island district.
Since the Covid outbreaks, in addition to more than VND 80 billion (USD 3.3 million) in cash and many medical products worth tens of millions of USD that have been supported by people across the country, the OVs community has also cooperated with Vietnamese agencies promoting "vaccine diplomacy," mobilizing host countries to get as many vaccines and medical products for Vietnam as possible.
The OVs associations continue to be consolidated and developed, contributing to strengthening solidarity in the community, promoting and spreading cultural identity and national traditions, serving as a bridge of friendship between Vietnam and other countries, at the same time, play a pivotal role, organizing many activities towards the homeland.
These associations have grown both in number and composition in many regions with diverse and rich activities, and the organizational structure continues to be consolidated.
Make the most of the OVs resources
According to Hieu, in 2023, the State Commission will continue to coordinate with relevant agencies to review legal documents for foreign employees related to nationality, residence, investment, property ownership, entry and exit, visa exemption. To supplement, complete and recommend new breakthrough policies and measures in order to make the most of and attract resources of the OV community in specific and practical development issues of the country.
Collecting opinions of OVs to propose appropriate policies, giving priority to experts, intellectuals, businessmen, and young expatriates to promote intellectual and financial resources along with their roles in promoting investment and trade; looking into OVs affairs in service of the review of the 20-year implementation of Resolution No. 36-NQ/TW of the Politburo.
Moreover, the State Commission will strengthen comprehensive and long-term measures, especially in difficult areas, with priority given to solving problems related to Vietnamese people in Cambodia; finding funding for community support work.
Regarding the work of great solidarity, innovation, diversification of forms as well as flexible measures will be needed to optimize resources, focusing on the young generation, and the core force - those with prestige and influence in the community.
Continuing to coordinate with ministries and branches and scientific organizations of Vietnamese nationals to hold activities to take advantage of the opinions of OVs on socio-economic development issues.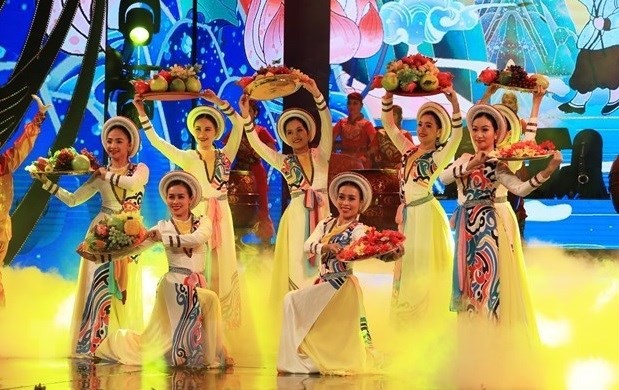 An art performance during Home Spring programme 2021. Photo: VNA
On this occasion, deputy head of the State Commission for OVs Affairs Mai Phan Dung announced that the annual "Xuan Que Huong" (Homeland Spring), the biggest external and cultural event held for OVs on the occasion of the Lunar New Year festival, will take place in Hanoi on January 14, with about 3,000 people taking part, including 1,000 OVs.
Its sideline activities will begin from January 13, including a workshop of the National Assembly's Committee for External Affairs with OVs on legal regulations for them, a meeting with leaders of the Vietnam Fatherland Front Central Committee to honour outstanding OVs, a spring fair with trade, investment and tourism promotion activities in Hanoi, an exchange, and release of carps at Ao Sen based in Thang Long Imperial Citadel which will be hosted by the President.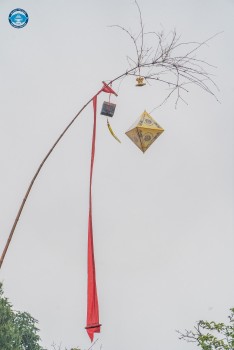 Viet's Home
In the past, the Neu pole (a tall bamboo pole with red garment strips used to ward off evil spirits during the lunar New Year) lowering ceremony at the royal palace of the Nguyen Dynasty was performed to mark the end of the New Year holiday and prepare to enter a new working year.