US businesses prioritize Vietnamese supply sources
The United States has become the largest export market for Vietnamese businesses during the initial five months of the year with export value increasing annually by 49.8% to US$37.6 billion, according to insiders.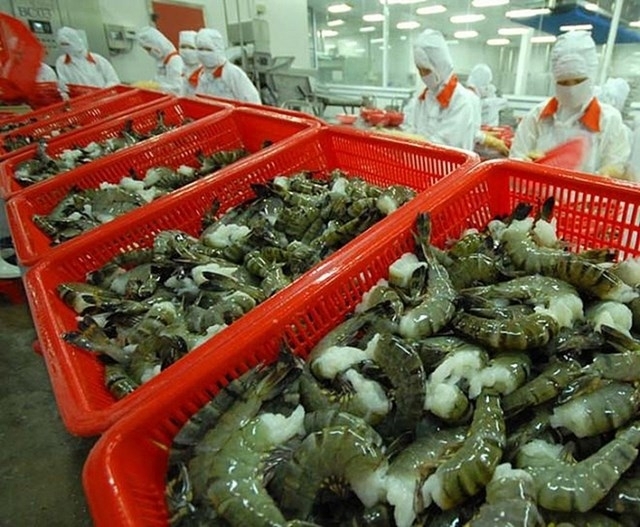 (Photo: Foodexpo)
Over the past five years, the nation has consistently ranked second in terms of growth of the market share in the US market, with exports to the fastidious market witnessing stable growth since the beginning of the year despite the impact of the novel coronavirus (COVID-19) pandemic.
Nguyen Huu Tin, director of the Investment and Trade Promotion Centre of Ho Chi Minh City (ITPC), said the US is in the process of shifting from imports of goods from traditional suppliers to those from emerging countries.
Due to this factor, the country is gradually being able to secure its position as the leading partner of the US, the world's largest economy.
Nguyen Tan Thanh, vice president of the Vietnam Chamber of Commerce and Industry (VCCI), said there has been a number of remarkable changes in terms of the structure of Vietnamese export commodities over recent years, VOV reported.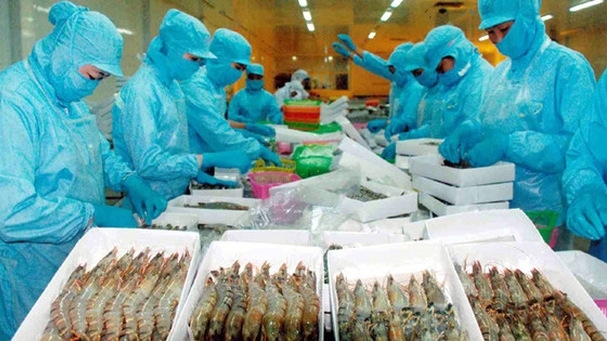 Shrimp is one of the most consumed export products to the US (Photo: NDO)
Along with traditional groups such as textiles, footwear, and seafood, other categories like electronics, components, and furniture have also enjoyed a rise to the top position in terms of export turnover to the US market.
At present, there are more than 10 groups of local commodities to the US market which record a turnover of over US$1 billion.
According to the US publication Material Handling & Logistics, 43% of surveyed businesses in the US confirmed that the Vietnamese market ranks among the top three destinations they prioritize as they seek supply sources this year, a two-fold increase compared to the previous year.
Despite this growth, domestic enterprises have been advised to gain greater insights into issues relating to the rule of origin, trademark protection, and the regulations of food safety and hygiene by the US Food and Drug Administration (FDA) in order to avoid risks in terms of trade remedies in the stringent market.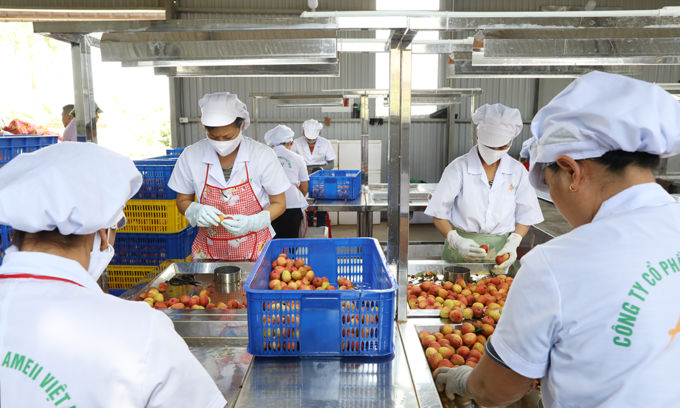 Workers prepare lychees for exports in the northern province of Bac Giang. (Photo: VNE)
Vietnam has become an alternative sourcing region along with India and Turkey, which have experienced sustained levels of growth despite Covid-19 pandemic, the article says.
Statistics released by the Ministry of Industry and Trade indicate that during the opening four months of the year, US enterprises imported goods worth US$30.26 billion from the Vietnamese market.
Meanwhile, the General Department of Vietnam Customs states that the US has increased its import of Vietnamese goods, with the group of computers, electronic products, and components recording a turnover of US$3.92 billion. Elsewhere, the group made up of mobile phones and components saw a turnover of US$3.17 billion, up 6%, whilst the category of machinery, equipment, tools and spare parts was at US$5.71 billion.
Doors open wider for Vietnam exports to the US
A large demand for agricultural produce and electronics products as well as rising e-commerce potential give Vietnamese exporters greater opportunities in the U.S. market, experts say.
The U.S. is a market with much potential for Vietnamese companies, especially as Vietnam has been able to keep the Covid-19 pandemic under control, said Nguyen Huu Tien, director of the HCMC Investment and Trade Promotion Center.
The U.S. was Vietnam's largest export market in the first four months with the value of shipments surging 50 percent year-on-year to $30.3 billion, according to VnExpress.
Last year, Vietnamese exports to the U.S. ranked third in Asia after China and Japan.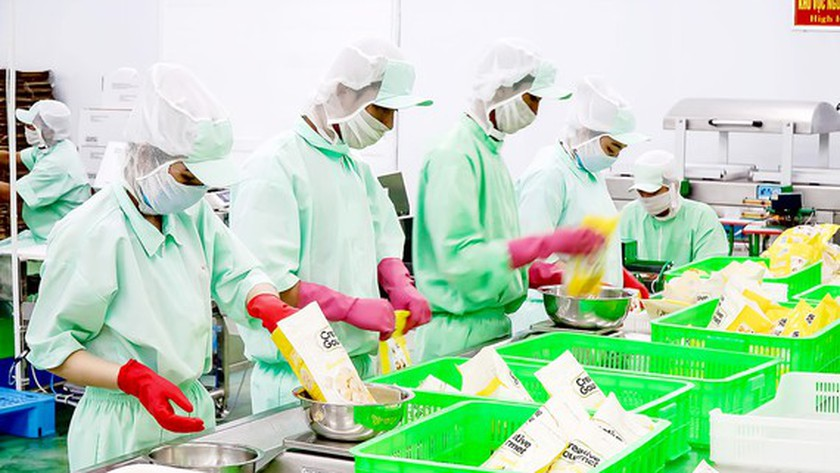 Processing fruits and vegetables for exports. Photo: SGGP
Ken D. Duong, director of international law firm TDL, said that traditional categories such as agriculture produce and fisheries were posting strong figures despite the pandemic.
U.S. companies have stopped purchasing some hardwood products from China and are looking for alternative markets, he said, adding that last year, many Vietnamese companies were able to take advantage of this and got large orders.
Many Vietnamese-Americans are looking for suppliers in Vietnam to export products to the U.S., he added.
There are a lot of opportunities for electronics export because a number of American and Taiwanese firms have established factories in Vietnam to research and develop internet of things products.
"There are signals that indicate that Vietnam could become a hub for researching and manufacturing advanced tech products," Duong said.
Amazon Global Selling Wednesday announced a new campaign in partnership with the Vietnam e-Commerce and Digital Economy Agency (iDEA) that would help Vietnamese sellers sell more products on Amazon.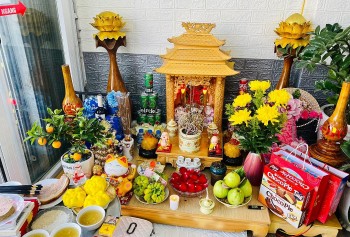 Handbook
Learn more about an ancient Vietnamese tradition that may bring you good fortune!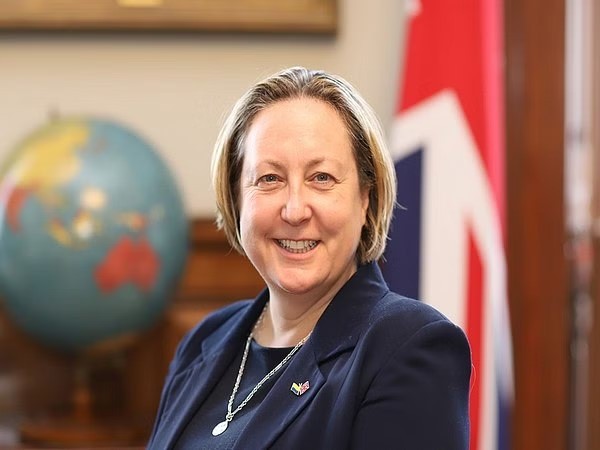 Economy
The United Kingdom is working to conclude a Free Trade Agreement with India, Secretary of State for International Trade Anne-Marie Trevelyan said on Wednesday.
February 01, 2023 | 04:00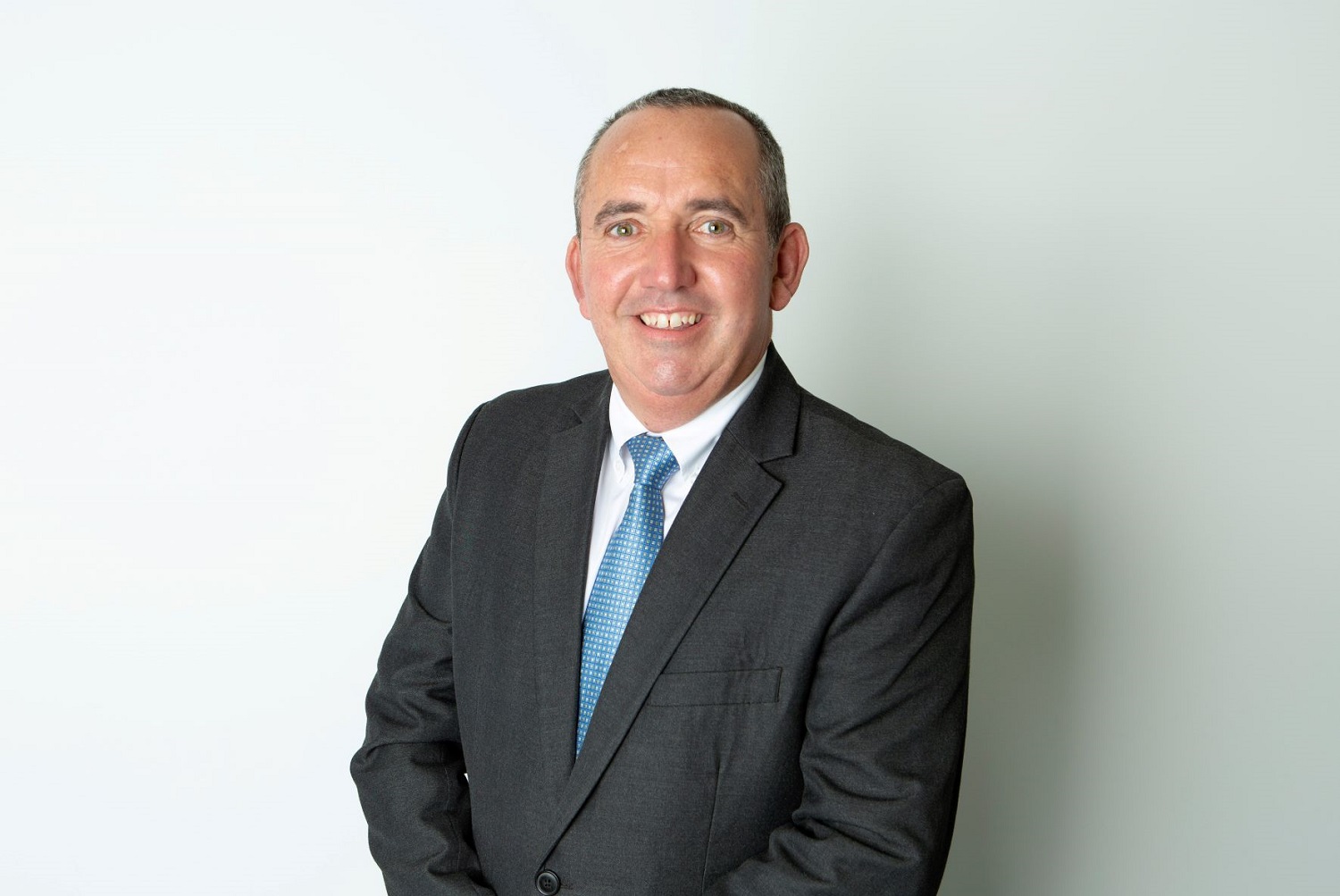 Economy
Skipton International, the award-winning Guernsey-licensed bank, has announced the launch of limited company buy-to-let lending giving customers an additional financing option for growing UK property portfolios.
January 31, 2023 | 10:30