US, China Clash over South China Sea (Bien Dong Sea) at UNSC High-Level Meeting
Washington asserted it has seen "provocative actions" to advance unlawful maritime claims in the South China Sea (Bien Dong Sea) by Beijing.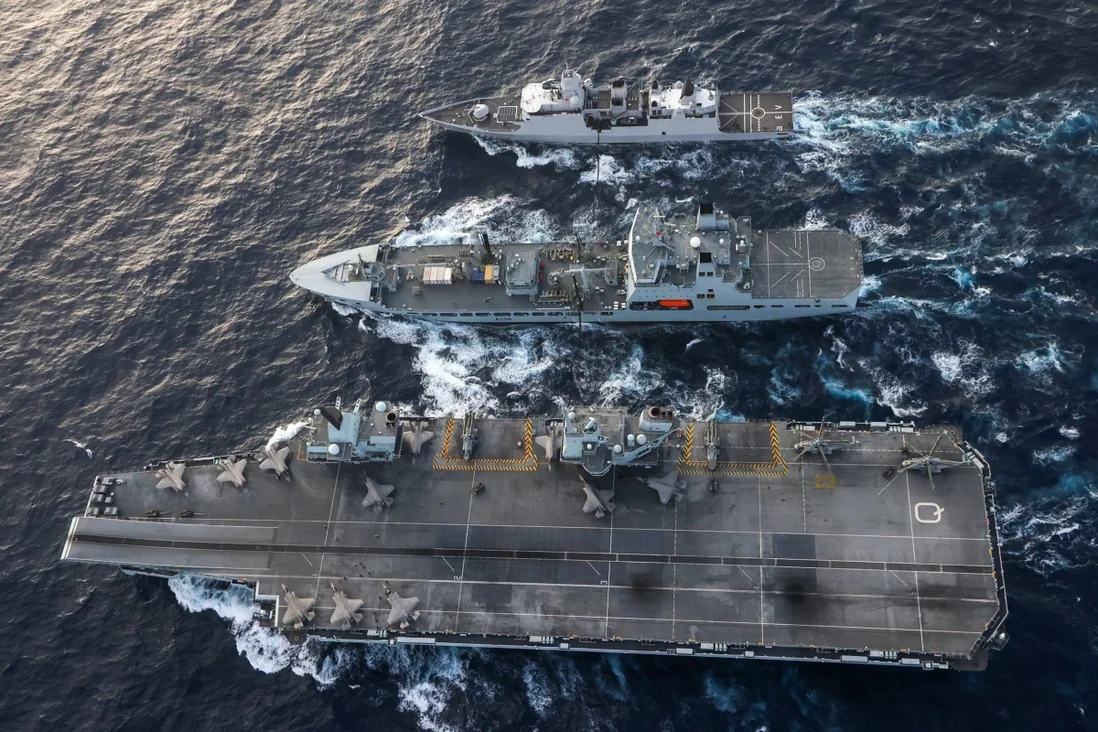 A US Navy photo shows American, British and Dutch warships conducting operations in the South China Sea on July 29. Photo: Twitter via SCMP
The US and China blamed each other for stirring up tensions in the South China Sea (known as Bien Dong Sea in Vietnam) during a high-level open debate on maritime security of the United Nations Security Council (UNSC).
What did the US say?
Washington asserted it has seen "provocative actions" to advance unlawful maritime claims in the South China Sea by Beijing.
"In the South China Sea, we have seen dangerous encounters between vessels at sea and provocative actions to advance unlawful maritime claims," US Secretary of State Antony Blinken said, according to a State Department transcript.
He affirmed that the US has made clear its concerns regarding actions that intimidate and bully other states from lawfully accessing their maritime resources.
"And we and other countries, including South China Sea claimants, have protested such behavior and unlawful maritime claims in the South China Sea," he continued.
"Some may assert that resolving the dispute in the South China Sea is not the business of the United States or any other country that is not a claimant to the islands and waters. But it is the business and, even more, the responsibility of every member-state to defend the rules that we've all agreed to follow and peacefully resolve maritime disputes."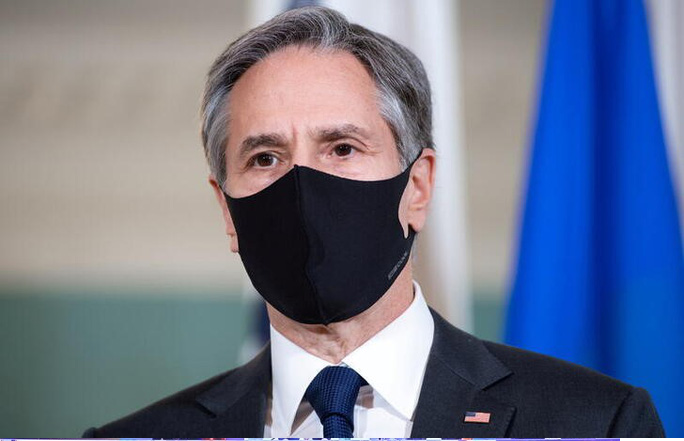 US Secretary of State Antony Blinken. Photo: Reuters
According to Blinken, conflict in the South China Sea or in any ocean would have serious global consequences for security and for commerce. What's more, when a state faces no consequences for ignoring these rules, it fuels greater impunity and instability everywhere.
Blinken referred to the unanimous and legally binding decision five years ago by the arbitral tribunal constituted under the 1982 United Nations Convention on the Law of the Sea (1982 UNCLOS) "firmly rejecting unlawful, expansive South China Sea maritime claims as being inconsistent with international law."
He stressed that Washington has consistently called for all countries to conform their maritime claims to the International Law of the Sea as reflected in the 1982 convention.
"This is in keeping with the peaceful resolution of disputes and the sovereign equality of member states, which are core principles enshrined in the United Nations Charter," he said, adding that efforts to resolve maritime disputes through threat or use of force flout these principles.
Protests from China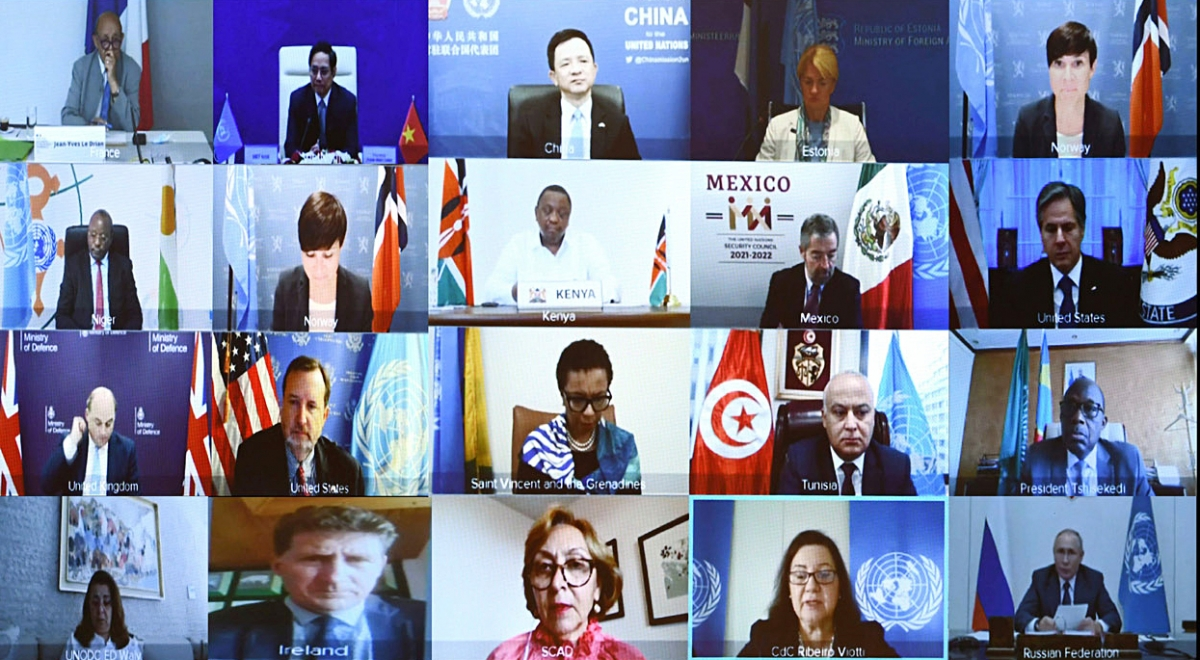 The UNSC High-level Open Debate on "Enhancing Maritime Security – A Case for International Cooperation" was held virtually on August 9. Photo: VOV
Blinken's remarks were soon met with protests from China, with Dai Bing, the Chinese deputy ambassador at the UN, calling the US the "biggest threat to stability in the South China Sea".
As the only major power to have failed to ratify the UNCLOS, an international treaty that lays down a comprehensive regime of law and order in the world's oceans and seas, the US "has no credibility … to act as a judge of the convention and to dictate and interfere with other countries", Dai said, according to a transcript released on the website of the Chinese mission at the UN.
"As an extraterritorial country, the US poses the biggest threat to the stability of the South China Sea, by bringing advanced ships and aircraft into the South China Sea at every turn, provoking recklessly and openly sowing discord among countries in the region. The United States is not qualified to say anything about the South China Sea."
Beijing declared that it would not accept or comply with any court decisions when the Permanent Court of Arbitration in The Hague ruled in favour of the Philippines in 2016, setting out that China's claims of historic rights within the nine-dash line, which Beijing uses to demarcate its claims in the South China Sea, were without legal foundation under the UNCLOS.
Last year, Washington hardened its stance against Beijing and claimed that it aligned with the 2016 ruling and China's expansive maritime claims in most of the South China Sea were "completely unlawful", South China Morning Post said.
While urging countries to strengthen dialogue and deepen cooperation "on the basis of mutual respect and equal treatment" to deal with the challenges on maritime security, Dai also lashed out what he called efforts by "a few countries in the Asia-Pacific to promote an exclusive strategy for the region", which he said were "attempting to create and intensify maritime conflicts, undermine the sovereignty and security interests of the countries concerned, and undermine regional peace and stability."
Tensions flare up South China Sea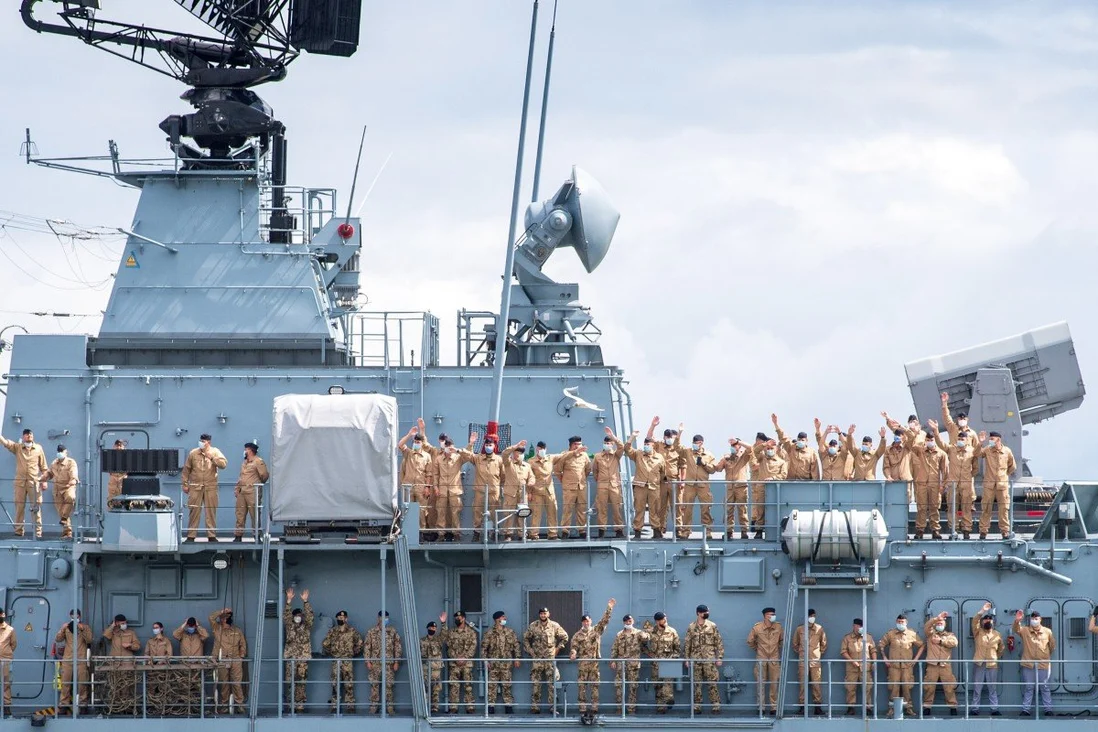 Crew members of India's Bayern wave as the frigate sets sail on an exercise voyage lasting about six months in the Indian and Pacific Oceans. Photo: DPA
The latest spat comes as tensions continue to flare up in the South China Sea.
Last week, China started military training drills in parts of the waterway in a five-day exercise expected to conclude on Tuesday. This came only days after the US began a large-scale, all-domain 26-day military exercise with Britain, Australia and Japan in the Indo-Pacific region, the first drills of the kind in more than four decades.
Earlier this month, India also announced that it would send a task force of four warships to the South China Sea and the western Pacific for a two-month deployment, during which it would join
Quad partners the US, Australia and Japan later this month in the Malabar 2021 exercises. There has also been talk of plans for a Quad leaders' summit in the US next month.
The US-led Quad, or the Quadrilateral Security Dialogue, has alarmed Beijing which sees the grouping as a part of efforts to contain China's influence in the region./.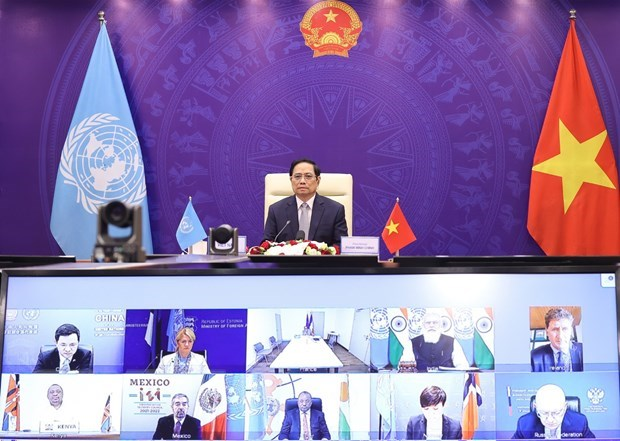 Vietnamese Prime Minister Pham Minh Chinh attends the UNSC High-level Open Debate on "Enhancing Maritime Security – A Case for International Cooperation" which was held virtually on August 9. Photo: VNA
In his remarks at the UNSC High-level Open Debate, Vietnamese Prime Minister Pham Minh Chinh affirmed that as a littoral state, Vietnam comprehends profoundly the immense value of the sea as well as challenges to maritime security.
Vietnam stands ready to cooperate, exchange information and share experience with other countries in efforts to address maritime security issues and to contribute positively to the maintenance of a peaceful and secured maritime environment, and sustainable development in the region and the world, he said.
Chinh raised three proposals to effectively tackle challenges to maritime security.
First, it is imperative that states and international organizations develop a comprehensive, extensive and broad awareness of the importance of oceans and seas, and the threats to maritime security.
Second, maritime security is a global issue and therefore requires global solutions.
Vietnam proposes the development of a network of arrangements and initiatives for regional maritime security with the United Nations working as the coordinator, to bolster information and experience sharing, coordinate actions, and address common challenges in a timely manner.
Third, the policies, regulations and conducts of states at sea must be in line with international law, especially the United Nations Charter and UNCLOS 1982.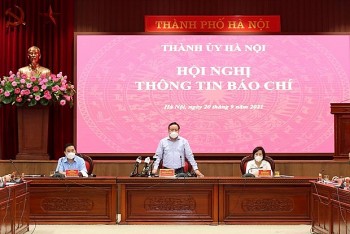 National
Vietnam News Today (September 21): Vietnam records lowest number of daily Covid-19 infections in a month; Hanoi removes zoning, travel permits from September 21; HCMC supermarkets welcome customers in low risk areas; Localities resume tourism services after Covid-19 hiatus.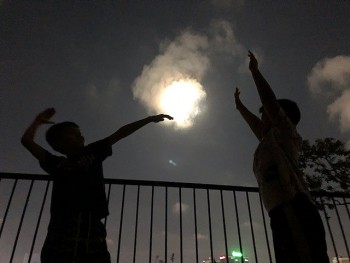 Expats in Vietnam
Vietnamese people have been worshiping the moon during the Mid-Autumn Festival for generations. In anticipation for the holiday, freshly vaccinated locals and expats have taken multiple photos of a stunning harvest moon in Hanoi's night sky.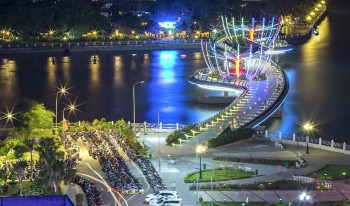 Multimedia
Can Tho is a lovely place to spend your holiday in, with clear crystal sky, fluffy clouds and wonderful spots to see and visit. Here is some of the best things to do in Can Tho.