US, European buyers diversify buying away from China, towards Vietnam
A traditional first choice for buyers diversifying away from China, Vietnam saw its popularity among Western buyers grow by leaps and bounds over the past few years – a trend that has remained in effect so far in 2021, a survey has found.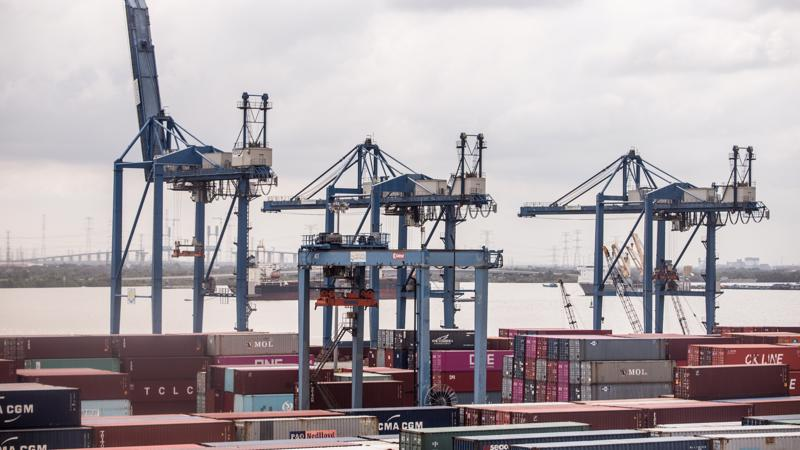 Vietnam saw its popularity among Western buyers grow by leaps and bounds over the past few years. Photo: Bloomberg
Forty three percent of US companies said earlier this year that Vietnam was among their top three choices of source, twice the rate seen in 2019, according to the survey by Hong Kong-based QIMA, a provider of supply-chain-compliance solutions.
The ratio in Europe was 25 percent, up 11 percentage points, the survey said.
"The appetite for Vietnam sourcing is far from satisfied and is poised to redefine the sourcing landscape in 2021," the survey said.
Of the companies asked for finding new suppliers over the next 12 months, 38 percent of US-based establishments and 28 percent of those from the EU stated that they are planning to relocate some sourcing to Vietnam or buy more from current suppliers there.
On the other hand, only 6 percent of US-based brands and 11 percent of those from the EU were looking for suppliers in China.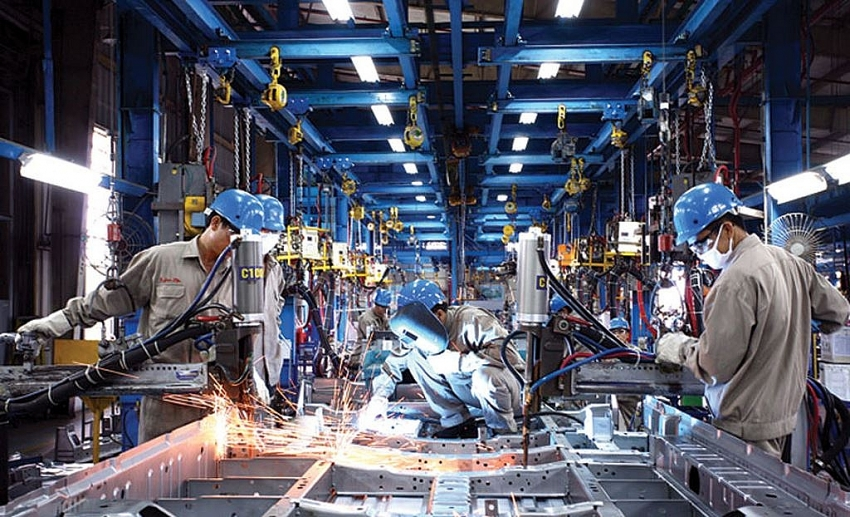 More and more US-based businesses find Vietnam a good replacement for China. Photo: VIR
Also, US-based respondents showed some signs of dissatisfaction with Chinese sourcing. While one-third of them are planning to purchase more from Chinese suppliers in 2021, almost as many reported plans to completely stop buying from the market.
QIMA data shows a year-on-year rise of 16 percent in demand for inspections and audits in Vietnam in the first quarter of this year, which represents a third consecutive quarter of growth that had initially begun as a post-lockdown rebound in mid-2020.
The most popular product category sourced from Vietnam was adult garments, accounting for 56 percent of all inspections in the country, the survey said.
The survey polled over 700 businesses with international supply chains.
Vietnam's competitive advantages
According to Rajiv Biswas, Asia-Pacific chief economist at IHS Markit, a world's leading company providing analytics for major industries and markets, Vietnam has been one of the biggest beneficiaries so far of the supply chain diversification thanks to its relatively low manufacturing wages compared to China, a skilled and well-educated workforce and good infrastructure following massive investment over the past decade.
Another important competitive advantage for Vietnam is its plethora of bilateral and regional free trade agreements.
The new EU-Vietnam FTA has for instance provided a big fillip to Vietnam's competitive advantage as a global manufacturing hub.
Vietnam is also a member of ASEAN and a part of two major regional free trade agreements, the Regional Comprehensive Economic Partnership (RCEP) and the Comprehensive and Progressive Agreement for Trans-Pacific Partnership (CPTPP).
An Intel's facility in Saigon Hi-Tech Park, HCMC. Photo by Intel Corporation.
Vishrut Rana, an economist at S&P Global Ratings focusing on the Asia-Pacific region, said "Vietnam is in a good position as it has been open for FDI, and FDI regulations have been favorable."
Dr Seckin Ozkul, director of the supply chain innovation lab at the University of South Florida in the US, said Vietnam has around 10 deepwater ports and a well-trained labor force in the textile and many other industries.
Vietnam has proved that it could produce goods and ship and deliver them, he said.
Rana said the country plays an increasingly important role in global supply chains, particularly in technology, but could easily expand into other areas of manufacturing, VnExpress reported./.