US grants USD 100,000 in disaster relief funds to assist storm-affected victims
US Ambassador to Vietnam Daniel J. Kritenbrink on October 17 just announced an initial USD 100,000 in disaster relief funds to help Vietnam to address the immediate humanitarian needs of vulnerable communities in areas most affected by tropical storm Linfa.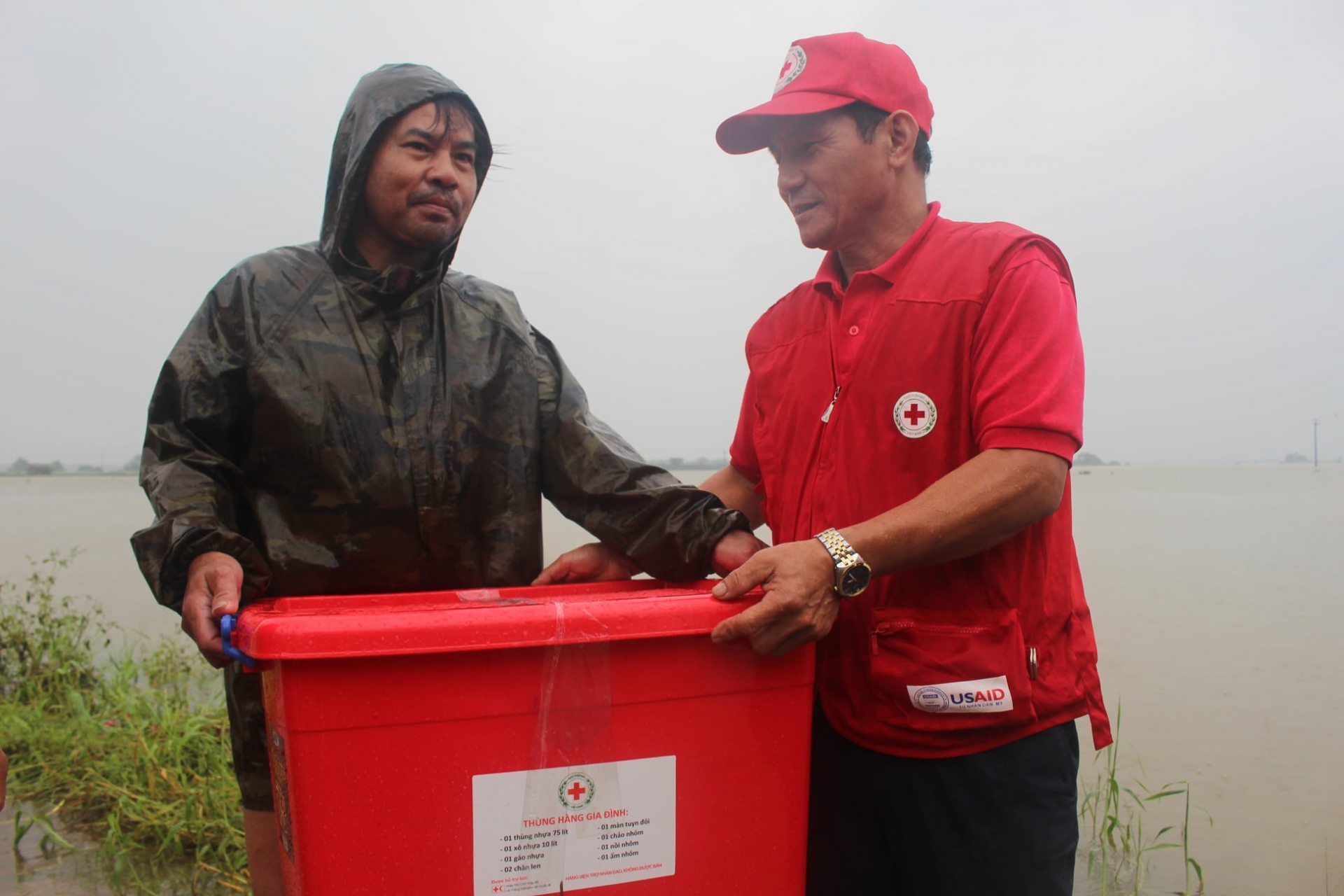 The Red Cross Society in Quang Tri province has set up many working groups to approach the flood-hit areas and provide them with foodstuff and necessities.
These funds will be provided by the United States Agency for International Development (USAID) to the Vietnam Red Cross Society (VNRC) to address the immediate humanitarian needs of vulnerable communities in areas most affected by Tropical Storm Linfa, according to a media release by the US Embassy in Hanoi.
"The US Mission in Vietnam expresses our deepest condolences to the people of Vietnam for the loss of life, destruction of property, and displacement of people due to the flooding in central Vietnam. We stand together with the Government and the people of Vietnam as they mourn their loved ones, address the damage caused by this terrible flood, and move forward, as the people of Vietnam have always done. We pledge to assist you in your work to rebuild," said Ambassador Kritenbrink.
"I would also like to express my concern for persons with disabilities in the provinces affected by the typhoon as they are amongst the most vulnerable populations in this disaster. They are often home-bound, have less access to information and cannot take full advantage of preparedness activities and evacuation protocols," he added.
Linfa, the sixth tropical storm to hit Vietnam in 2020, made landfall on October 11. Three days later, another tropical storm, Nangka, slammed into northeastern Vietnam.
As of October 15, the flooding had adversely affected over 136,000 households, claiming at least 40 lives, injuring 15 people, and leaving 29 people missing. As many as 150,000 people have been evacuated from flood- and landslide-prone areas.
It is estimated that the provinces impacted by tropical storm Linfa are home to over 200,000 persons with disabilities, of whom 61,000 persons with disabilities are directly affected by this disaster.
Great efforts have been made to deal with consequences of torrential rains and floods in line with instructions of Prime Minister Nguyen Xuan Phuc and the Central Steering Committee for Natural Disaster Prevention and Control.
Localities have also evacuated residents in the areas prone to natural disasters, closed schools and visited families of victims.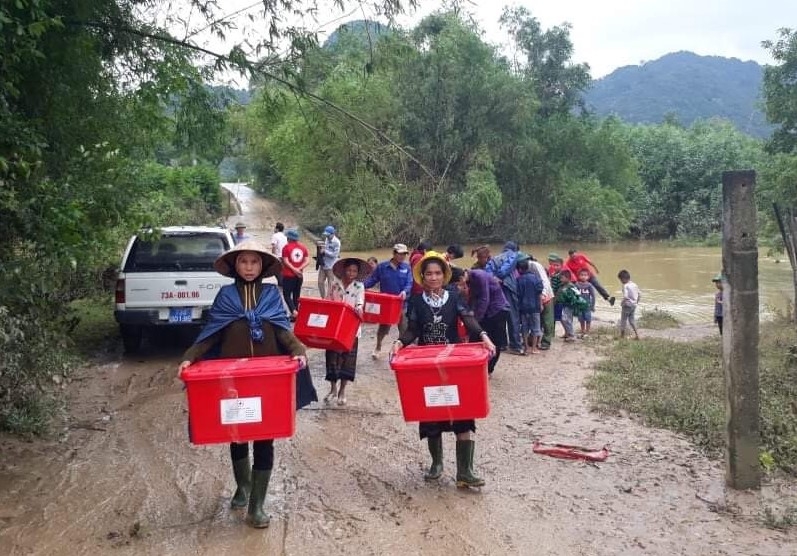 The Red Cross Society in Quang Binh has approach the flood-hit areas and provide people with packages of household necessities and water.
The National Assembly Standing Committee, NA Office and NA agencies launched a campaign in Hanoi on October 16 to call for donations to residents hit by floods in the central region.
The same day, Politburo member and head of the Party Central Committee's Organisation Commission Pham Minh Chinh visited and presented gifts to residents in the central province of Quang Tri and inspected flooding prevention there.
Donations are being made by businesses and localities nationwide to assist residents in the central region./.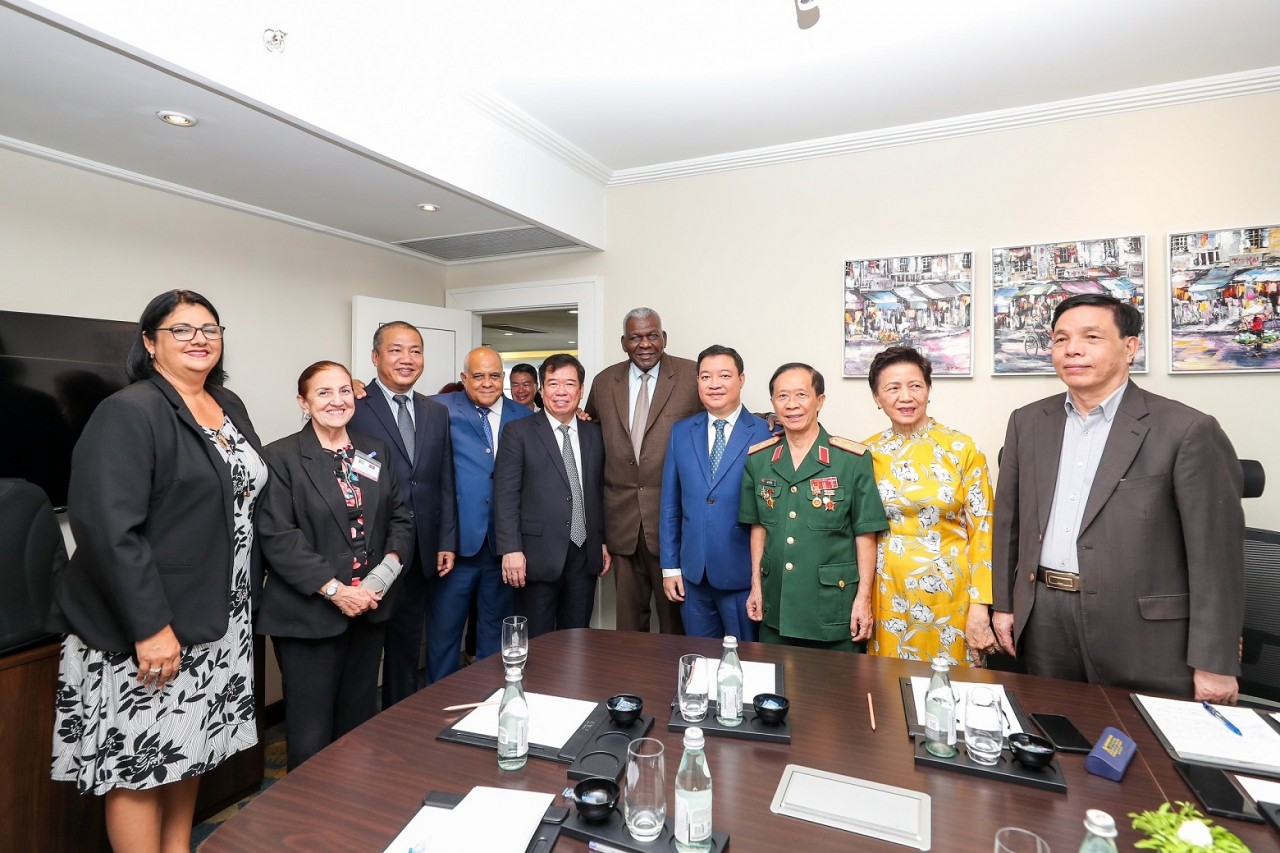 Friendship
President of the National Assembly of People's Power of Cuba Esteban Lazo Hernandez emphasized that Vietnam - Cuba is always united and faithful because they are one family.
September 27, 2023 | 15:11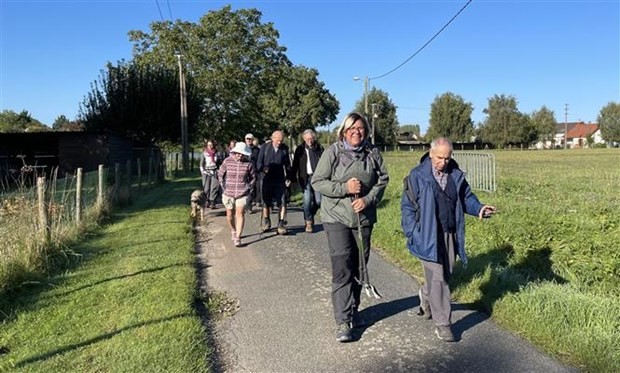 Friendship
The Children's Walk For Hope is a virtual event that will be held globally recently.
September 27, 2023 | 14:54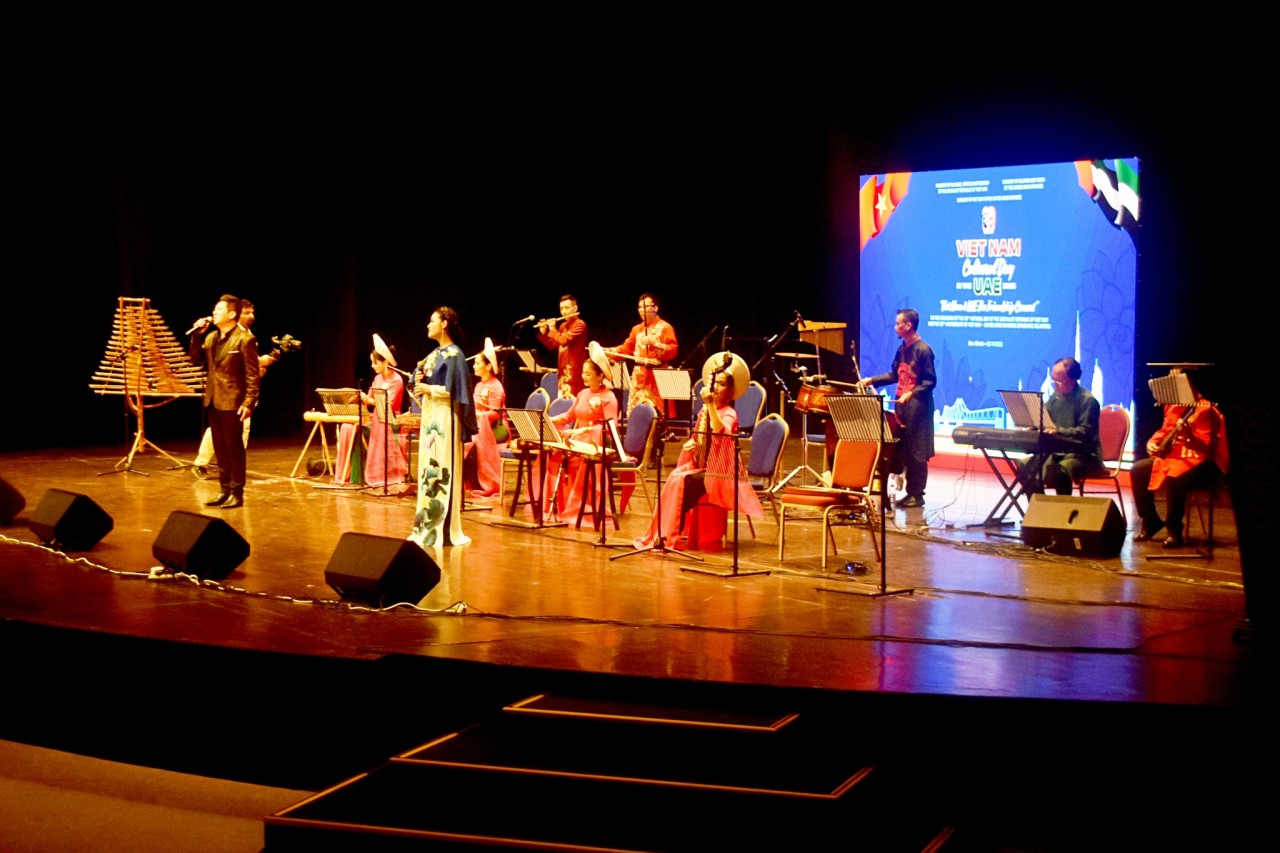 Friendship
A special art performance was held in the capital Abu Dhabi, gathering leading artists from Vietnam and the United Arab Emirates (UAE).
September 27, 2023 | 14:01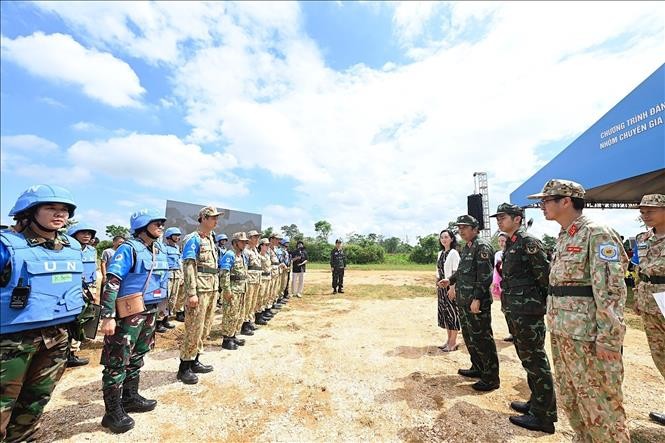 Friendship
Japan and representatives of State members of ASEAN Defence Ministers' Meeting Plus (ADMM-Plus) valued the preparations of Vietnam in hosting the Competency Evaluation Program for Prospective UN Peacekeepers (CEPPP) as well as outcomes of the program.
September 27, 2023 | 07:53