US to support Vietnam find and identify remains of soldiers missing during wartime
Under a agreement, the United States Agency for International Development (USAID) will support Vietnam's efforts to find and identify the more than 200,000 remains of soldiers missing during wartime.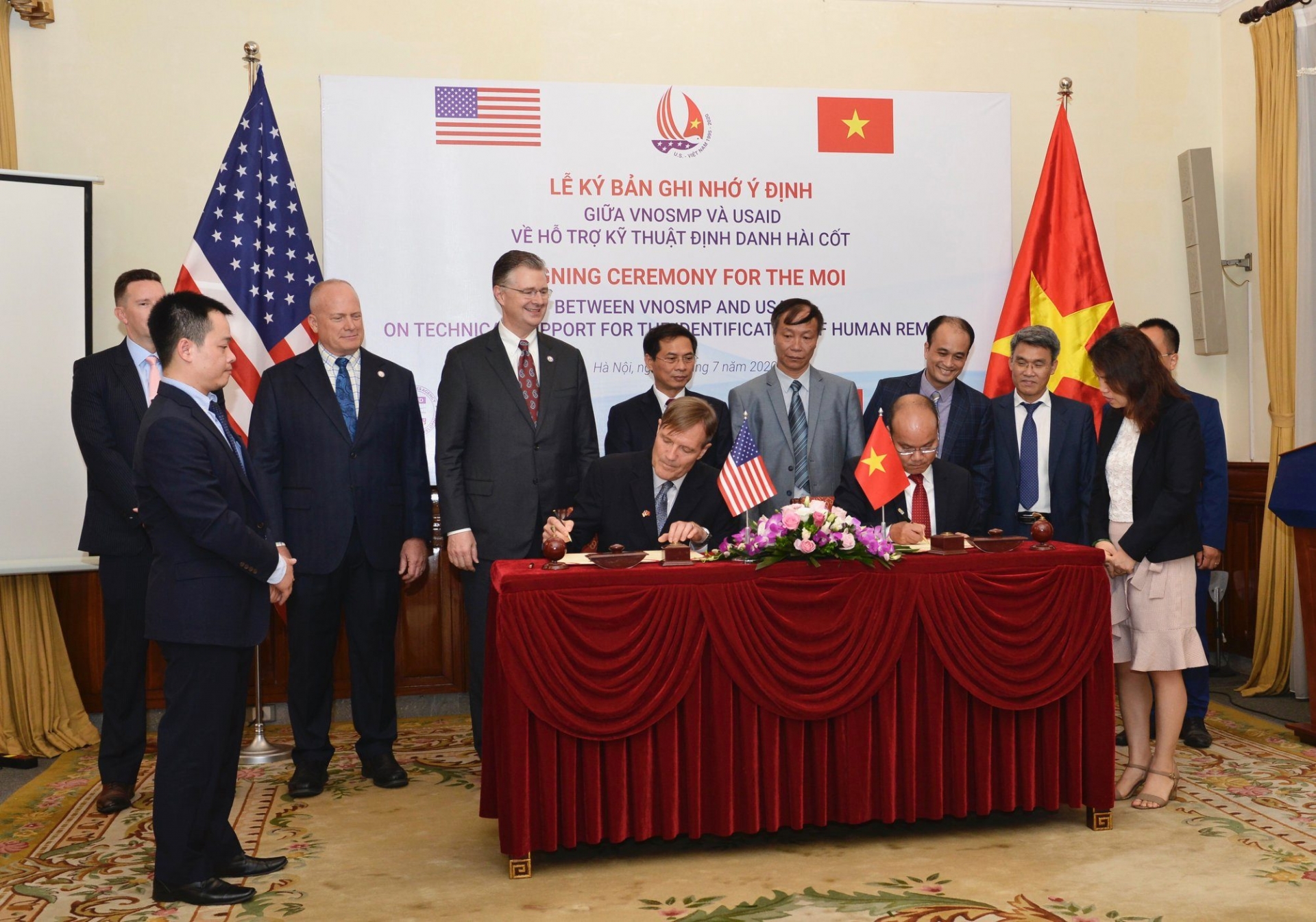 Under this MOI, USAID will support VNOSMP to enhance its capacity to conduct DNA analysis of unidentified remains from the war. Source: US Embassy
US Ambassador to Vietnam Daniel J. Kritenbrink and Vietnam's First Vice Minister of Foreign Affairs Bui Thanh Son on July 8 witnessed the signing of a Memorandum of Intent (MOI) between the United States Agency for International Development (USAID) and the Vietnamese Office for Seeking Missing Persons (VNOSMP).
The signing ceremony in Hanoi also was attended by USAID/Vietnam Mission Director Michael Greene, USAID/Vietnam Deputy Mission Director Craig Hart and VNOSMP Director Le Chi Dung.
Under this agreement, USAID will provide Vietnam with the best, cutting edge technology for DNA extraction and analysis, work with Vietnam to increase the effectiveness and efficiency of their laboratories, and ultimately increase the number of remains that can be accurately reunited with their families.
Accordingly, USAID will partner with VNOSMP to fund a new three to five year, USD 2.4 million project, which will complement a broader US Department of Defense effort to support Vietnam's efforts to find and identify the more than 200,000 Vietnamese soldiers missing during wartime.
Speaking at the ceremony, Deputy Foreign Minister Son said the MOI was signed in a special occasion when Vietnam and the US are celebrating the 25th anniversary of their diplomatic ties.
The two countries' cooperation in searching for soldiers missing during wartime has played an active part in beefing up the bilateral ties over recent years and at the same time, helped both sides understand more about each other's goodwill, thus fostering expansion of partnership in other areas, Son said.
Vietnam will continue actively and effectively cooperating with the US in this matter, he affirmed.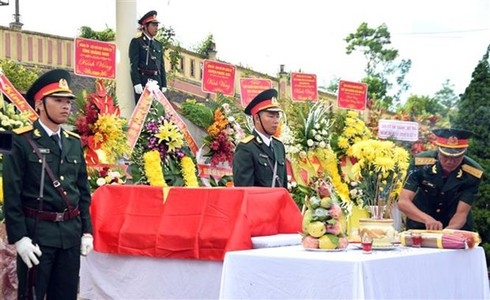 A memorial and reburial service was held at a martyrs' cemetery in Phuoc Son district, central Quang Nam province, on June 5 for the remains of 17 soldiers discovered recently. Source: VNA
For his part, Ambassador Kritenbrink said: "The United States appreciates all the support that Vietnam has provided over the last 35 years in accounting for missing US service members, and is committed to supporting the people of Vietnam as they seek to identify and ultimately reunite remains of combatants with their loving families."
Since 1989, the United States and Vietnamese Governments have worked together to overcome the effects of the war with programs that remediate dioxin contamination, support persons with disabilities, and remove unexploded ordnance. In addition to these activities, the search, recovery, and identification of soldiers' remains from the war is vitally important both spiritually and culturally for both countries./.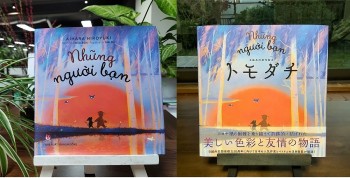 Viet's Home
The comic book Ehon "Friends" illustrated by local female artist Dom Dom has just been published by Japan's Sunny Side Publishing House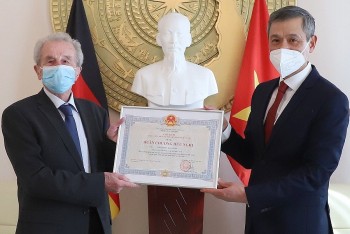 Friendship
The Vietnam-Germany relationship goes from strength to strength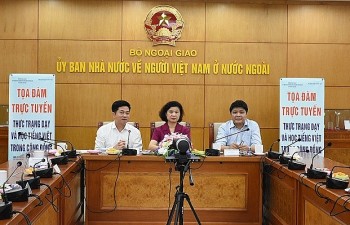 Overseas Vietnamese
The teaching of Vietnamese abroad continues to be strengthened despite the Covid-19 pandemic.