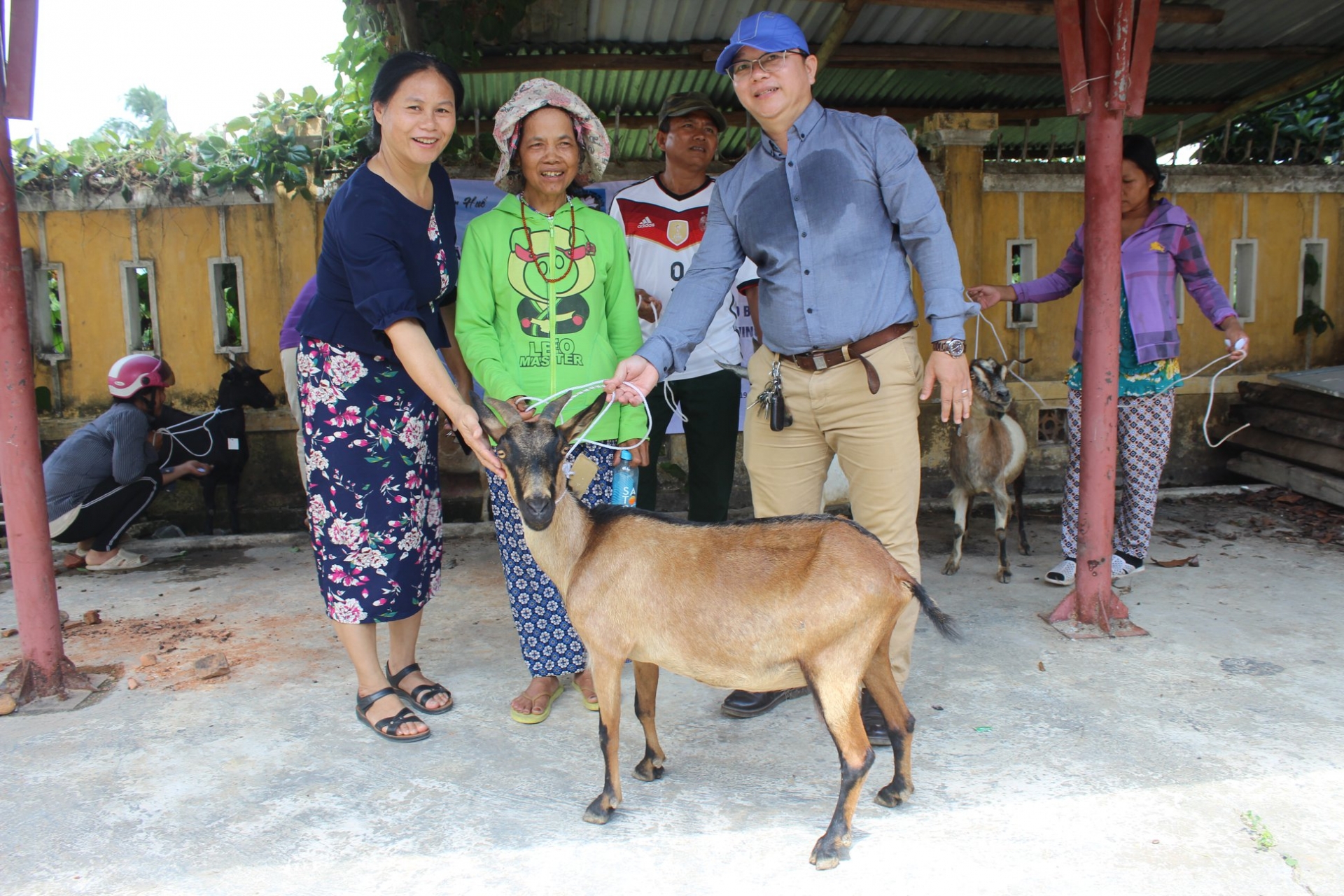 Goats are well suited to conditions in A Ngo.
US Veterans For Peace is a global organization of Military Veterans and allies whose collective efforts are to build a culture of peace by using our experiences and lifting our voices. They inform the public of the true causes of war and the enormous costs of wars, with an obligation to heal the wounds of wars. The organization are comprised of over 140 chapters worldwide whose work includes: educating the public, advocating for a dismantling of the war economy, providing services that assist veterans and victims of war, and most significantly, working to end all wars.
Since 2015, Hearts For Hue has worked with VFP as a facilitator in a range of husbandry projects which concentrating on improving the living quality for over 100 people affected by Agent Orange in A Luoi District,Thua Thien Hue, Vietnam. In 2020, Hearts for Hue had continued receiving a financing support of the VFP to implement Goat raising project for 20 needy people in A Ngo commune, A Luoi District.
Ten families each were provided with 10 vaccinated baby goats which weight about 18 -20 kg along with training and supplementary inputs to maximise the chances of successfully raising the goats.
All the beneficiaries were feeling overjoyed and fulfilled when they received healthy goats.
Before delivering goats, Hearts For Hue organized two training courses on goat raising for these families.
On May 15, with a guidance of Prof. Dr. Nguyen Xuan Ba – former head of Department of Animal Husbandry, Hue University of Agriculture and Forestry, Hearts For Hue in collaboration with A Luoi Center of Agricultural Service delivered a first training session on goat raising techniques.
The training started with a discussion among participants and Prof. Dr. Ba about the difficulties and shortcoming of the current goat raising practices of the local areas in A luoi. The disadvantages given were ineffective breeding techniques, lack of shelters, lack of knowledge about goat raising, breed selecting, and the consumption market etc./.
Hannah Nguyen