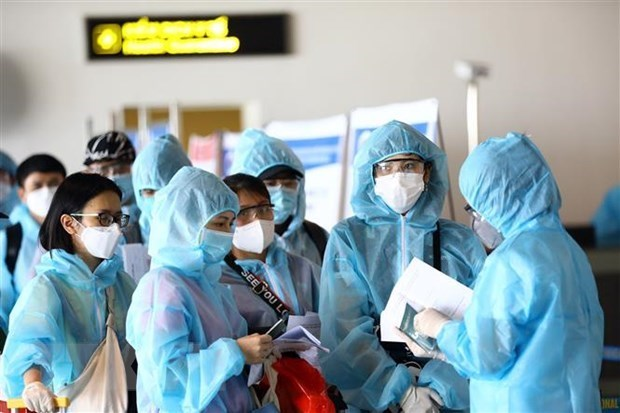 Vietnamese citizens returning from abroad (Photo: VNA)
The Ministry of Foreign Affairs in coordination with other ministries, agencies and localities is working on a plan to repatriate Vietnamese citizens with an urgent need to return home, the ministry's spokeswoman Le Thi Thu Hang said on January 14.
Speaking at a press conference, Hang stressed that the repatriation must match the developments of the COVID-19 pandemic, as well as the domestic quarantine capacity.
According to Hang, many overseas Vietnamese citizens have registered for the repatriation before the Lunar New Year (Tet) holidays.
Nearly 300 flights have been arranged by Vietnamese and foreign agencies, and airlines, in order to bring home more than 80,000 Vietnamese citizens from 60 countries and territories safely.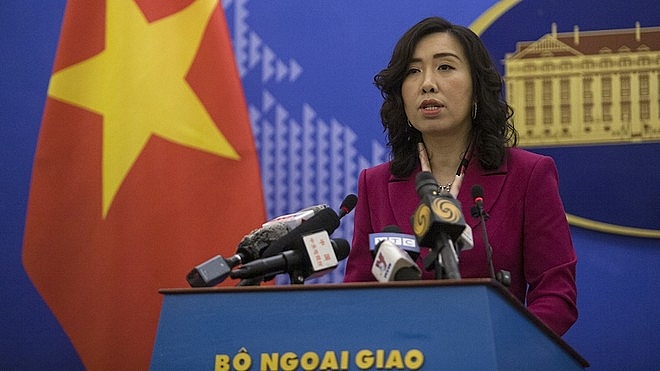 The Foreign Ministry's spokesperson Le Thi Thu Hang (Photo: MoF)
The work has been done based on the pandemic situation in Vietnam and the world at large, and the domestic quarantine capacity, she said.
However, given the new variants of the coronavirus spreading fast in many countries, Prime Minister Nguyen Xuan Phuc on January 5 ordered limiting such repatriation flights.
Under his instruction, when really necessary, the flights will be considered and consented by the ministries of health, foreign affairs, national defence, public security, and transport, and reported to the PM for approval, Hang said.
Under Prime Minister Nguyen Xuan Phuc's instruction, after the Tet holidays, which falls February 10-16, the transport ministry will study the possibility of resuming international flights, but limitations will still continue.
Vietnam stopped commercial flights carrying experts and workers last month and allowed only repatriation flights as the COVID-19 situation got intense globally with a new variant spreading from the U.K.
On January 5, the government suspended flights from countries and territories with the new variants, starting with the U.K. and South Africa.
All entrants have to go through a 14-day mandatory quarantine except for cases determined differently by the Ministry of Foreign Affairs, VnExpress said.
Rosy Huong