Volunteers receive highest doses of Vietnam-made COVID-19 vaccine
Three people were given Nano Covax, the made-in-Vietnam COVID-19 vaccine, at the highest dose on January 12 during the ongoing human trials.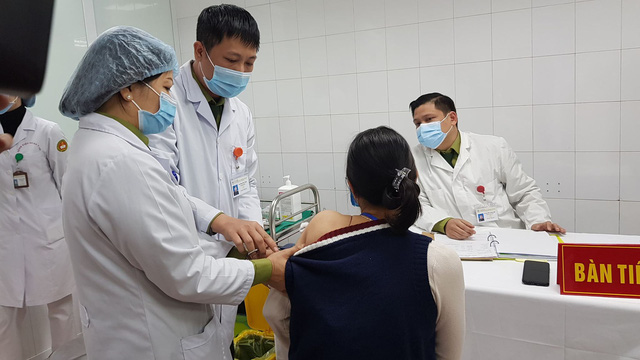 One of the female volunteers receiving 75mcg Nano Covax shots on January 12. Photo: Ministry of Health
The Hanoi-based Vietnam Military Medical University administered 75mcg Nano Covax shots to three female volunteers, after 40 people previously received two lower dosages of 25mcg and 50mcg, Viet Nam News reported.
Developed and manufactured by HCM City-based Nanogen Pharmaceutical Biotechnology JSC, Nano Covax is being experimented with three types of dosage given in two shots 28 days apart.
Prior to human trials, the vaccine demonstrated its safety in white rats, hamsters, monkeys and rabbits.
Chu Van Men, director of the university's Centre for Clinical Trials and Bioequivalence, said the volunteers receiving the jabs on January 12 were healthy females aged between 20 and 22.
He added that in the first phase, the selection of volunteers features a stringent layered process, and anyone who has previously reported allergies like rash or hives was not eligible.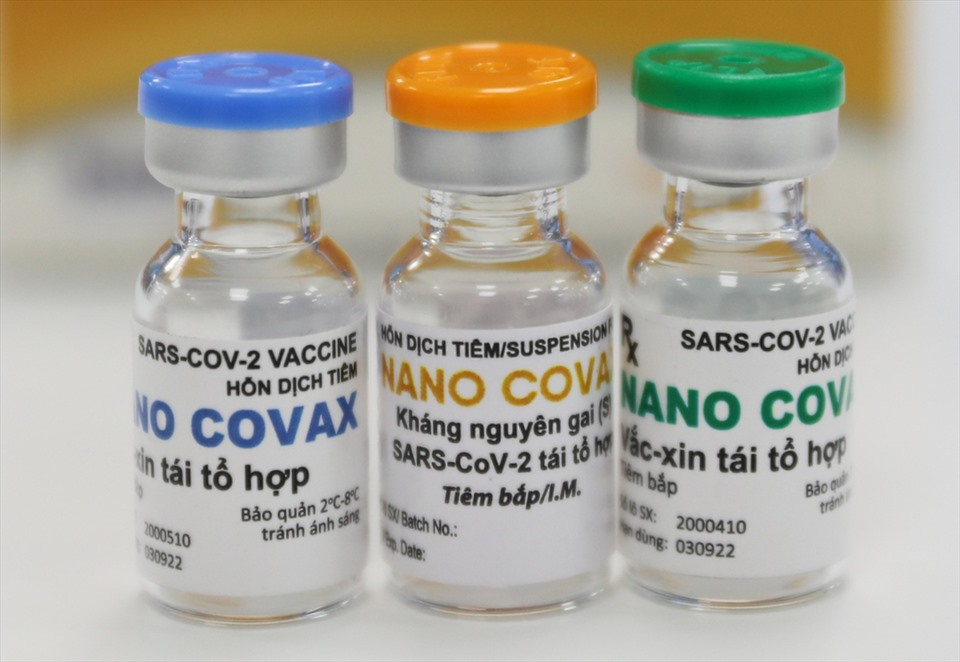 Developed by the Nanogen Pharmaceutical Biotechnology JSC and the Vietnam Military Medical University, Nanocovax is Vietnam's first candidate vaccine against the novel coronavirus to reach the human trial stage. Photo: Lao dong (Labour) newspaper
One of the volunteers (whose name was protected) said she was a medical student and was fully informed of all of the risks of possible complications, so was not overly worried.
"To my knowledge, the first 40 volunteers' physical health have all been okay so I felt at ease during the trial. And honestly, I am curious and want to know about the steps involved in the research of a vaccine," a volunteer said.
The research team at the Vietnam Military Medical University has kept in close contact with the volunteers but no abnormal signs have been recorded. The volunteers' reactions to the shots – light fever and pain at the injection area in the arm – were expected and nothing to be concerned about, researchers said.
The volunteers testing the 25mcg doses are scheduled to take their second shot on January 15 or 16, Nhan dan (People) newspaper said.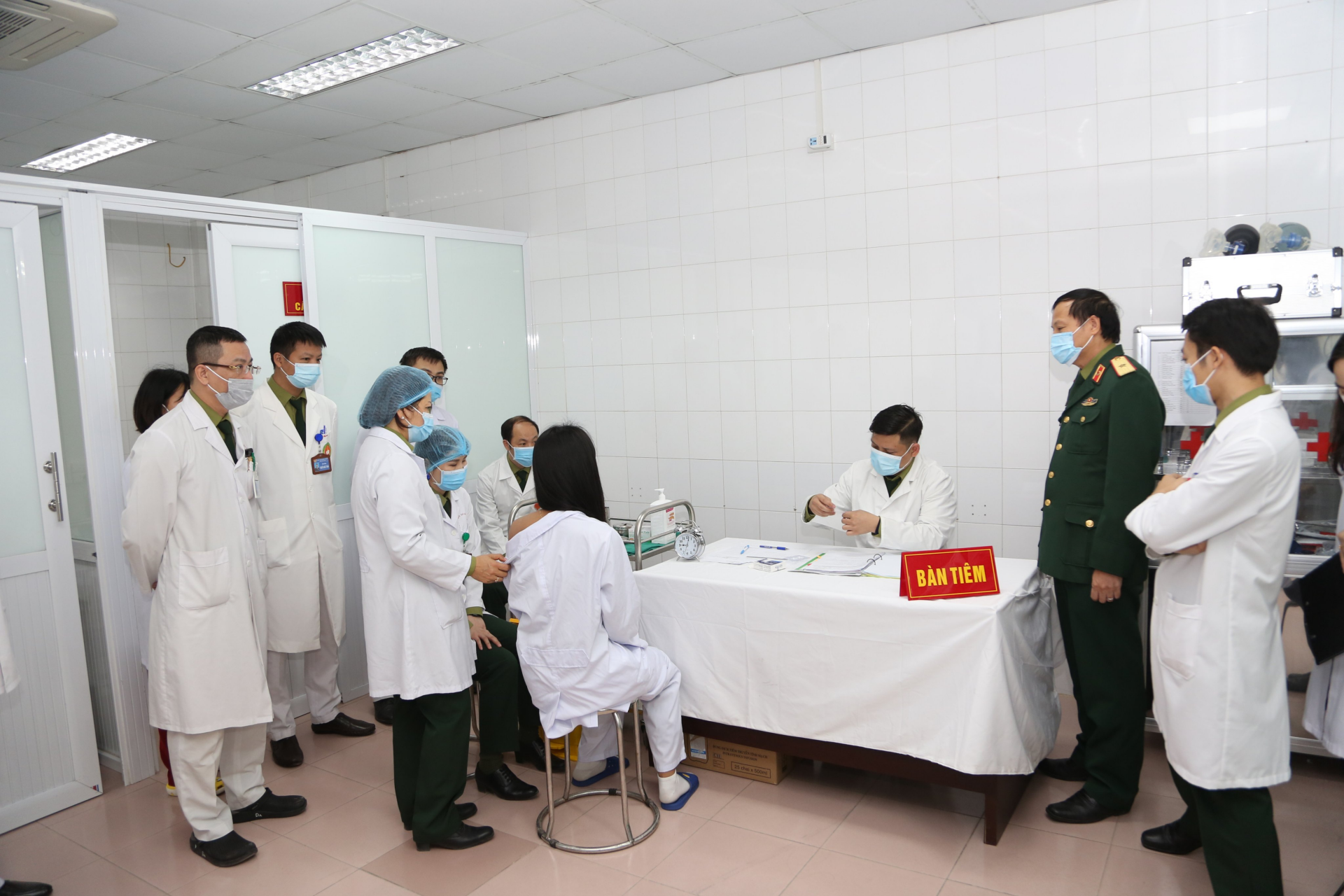 Two groups of 20 people each are testing the 25mcg and 50mcg doses, receiving their first injections on December 17 and 26, respectively. Photo: suckhoedoisong.vn
According to Men, this first clinical trial, which tests the vaccine's safety and identifies the optimal dosage, is 50 percent complete.
Vietnam expects to collect all necessary data on clinical testing by the end of 2021 before it can consider mass vaccination, he said.
Vietnam has several other COVID-19 candidate vaccines being developed, by Vabiotech, Polyvac, and the Institute of Vaccines and Medical Biologicals.
At the time of the trial commencement, Vietnam was one of the 40 countries to be conducting human trials of COVID-19 vaccines./.
Five new imported COVID-19 cases, all Vietnamese, were recorded between 6pm on January 11 and 6pm on January 12, raising the national tally so far to 1,520, according to the National Steering Committee for COVID-19 Prevention and Control.
Of the 1,520 cases of COVID-19, 693 are domestic infections. As many as 1,361 patients have recovered. Fatalities stand still at 35.
Nine of those still under treatment have tested negative for the coronavirus SAR-CoV-2 once, eight others twice, and eight thrice.
There are 17,555 people having close contact with confirmed cases or coming from pandemic-hit areas in quarantine at present.