Vietnam aims to reach $5,000 per capita income by 2025
Vietnam targets $5,000 per capita income and 7 percent average GDP growth over the next five years.
Targeting $5,000 per capita income by 2025
According to Vietnam Plus, GDP growth of 6.5-7%, being in the group of highest economic growth in the world, per capita income targets 5,000 USD in the next 5 years are the goals set at the meeting between the Ministry of Planning and Investment and the delegations of the National Assembly on September 29 in Hanoi.
Deputy Minister of Planning and Investment Tran Quoc Phuong said at a meeting Tuesday that in the next five years, the country should focus investment on key sectors and projects of national importance, especially in infrastructure, transportation, energy, digital transformation, science and technology development and innovation.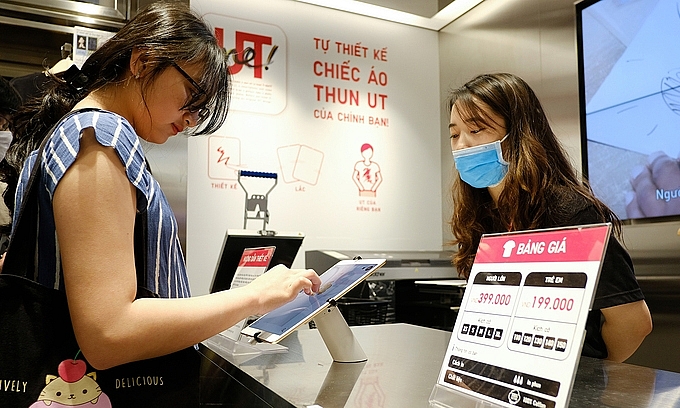 A woman makes an order at a clothes shop in Hanoi, March 2020. Photo by VnExpress/Giang Huy.
By 2025, Vietnam is expected to complete major projects such as the entire North-South Expressway and the first phase of Long Thanh International Airport in the southern province of Dong Nai, which is expected to help reduce current overload on the Tan Son Nhat Airport in HCMC.
In major cities, the ministry wants investment focused on speeding up urban railway projects in Hanoi and Ho Chi Minh City, ring roads and waste treatment projects.
Besides, it is necessary to focus on digital economy projects, digital transformation, science and technology development, innovation. Vietnam need to put priorities on training high-quality human resources, ensuring water security, responding to climate change, the project to create great spillovers to improve the competitiveness of the economy, ensuring the harmonious development among regions, Sputnik News reported.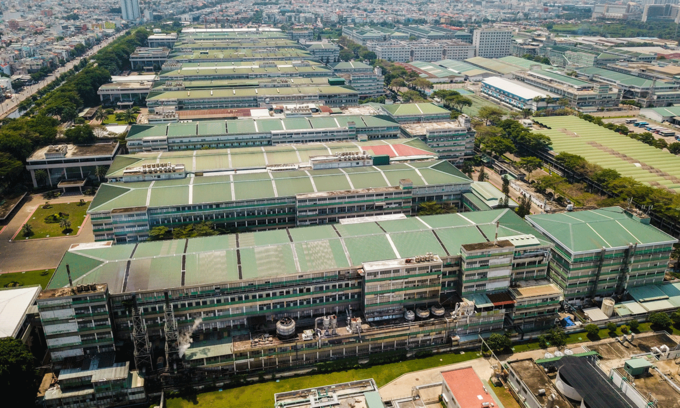 An aerial view of factories of Taiwanese shoemaker Pouyuen Vietnam in Ho Chi Minh City, July 9, 2020. Photo by VnExpress/Quynh Tran.
"Very different"
According to Vn Express, Phung Quoc Hien, Deputy Chairman of the National Assembly, said at the meeting the 2021-2025 period "would be very different" from the past five years. In particular, 2021 will be more difficult because the Covid-19 pandemic crisis is unlikely to bend before mid-2021, he added.
Hien also asked the ministry to remove bottlenecks and speed up delayed projects in the power, aviation and railway sectors, as also the 11 North-South Expressway sections.
Last year, Prime Minister Nguyen Xuan Phuc had expressed his hope Vietnam would become a high-income country by 2045. Vietnam could soon climb onto the upper-middle income classification with Gross National Income (GNI) per capita at $3,996-$12,375, Phuc said. This group includes China, Malaysia, Mexico, South Africa and Thailand.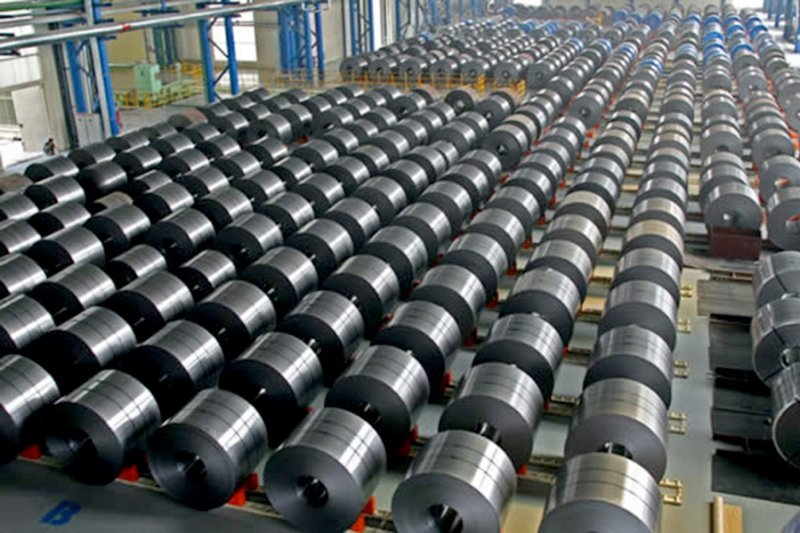 This was nearly 35 percent of Vietnam's total steel exports in the period, and its value rose 15 times to US$844.5 million, according to Vietnam CustomsPhoto: Vietnamnet
HCMC Party chief Nguyen Thien Nhan had said at a recent meeting that the southern metropolis, the largest in Vietnam and the country's major economic driver, targets becoming an economic and financial hub in Asia by 2045 with income per capita increasing to $40,000.