Vietnam Airlines Hopes to Launch First US Route in October
Vietnam Airlines will use either Boeing 787 or Airbus SE A350 aircraft for its inaugural US route from Ho Chi Minh City to San Francisco with one refueling stop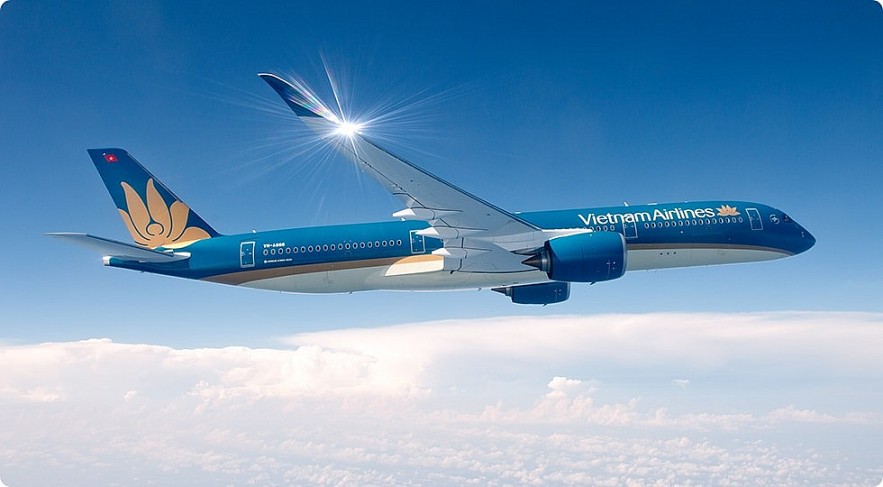 Vietnam Airlines is planning to operate regular flights between Vietnam and the US starting October. Photo courtesy of Vietnam Airlines.
The national flag carrier Vietnam Airlines is planning to operate regular flights between Vietnam and the US starting October, a dream it has pursued for nearly two decades.
The carrier will use either Boeing 787 or Airbus SE A350 aircraft for its inaugural US route from Ho Chi Minh City to San Francisco with one refueling stop, CEO Le Hong Ha told Bloomberg.
Since last year, the airline has been operating irregular charter flights to repatriate Vietnamese from the US during the Covid-19 pandemic.
The airline will rely on transporting cargo to offset initial low passenger demand, Ha said.
Vietnam Airlines has been the worst-Covid-19-hit carrier in Vietnam. It has recorded a loss of about VND7 trillion ($306.65 million) in the first half this year, Ha commented.
The airline in 2003 was ordered by the Ministry of Transport to begin direct services to the US by 2005. However, concerns about profitability kept the airline from realizing the goal.
Other Vietnamese airlines like budget carrier Vietjet and startup Bamboo Airways have all voiced interest in flying directly to the US, VnExpress reported.
Bamboo Airways in May acquired slots to operate regular direct flights from HCM City to San Francisco and Los Angeles starting September 1. But it is unclear whether flights would commence given the current severity of Covid-19 in Vietnam.
In the first seven months of this year, Vietnamese carriers served 13.7 million passengers, down 32 percent year-on-year, according to General Statistics Office.
Vietnam-US relations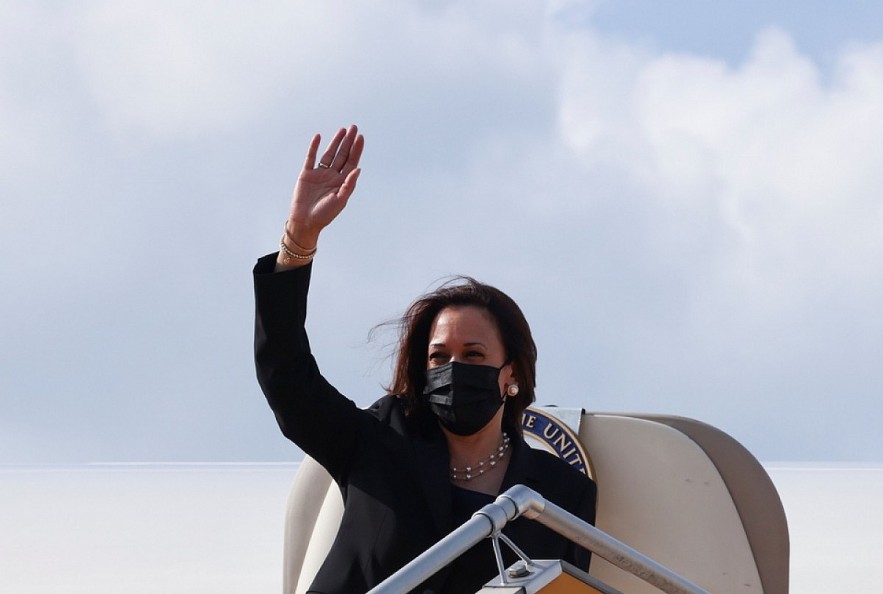 VP Kamala Harris waives her hand before boarding Air Force Two to leave Vietnam. Photo: Reuters
Twenty-five years after the establishment of bilateral relations in 1995, US and Vietnam are trusted partners with a friendship grounded in mutual respect, according to the US Department of State.
US-Vietnam relations have become increasingly cooperative and comprehensive, evolving into a flourishing partnership that spans political, economic, security, and people-to-people ties.
The US supports a strong, prosperous, and independent Vietnam that contributes to international security; engages in mutually beneficial trade relations; and respects human rights and the rule of law.
Relations are guided by the 2013 US-Vietnam Comprehensive Partnership, an overarching framework for advancing the bilateral relationship, and Joint Statements issued by our two countries' leaders in 2015, 2016, and in May and November 2017.
In 2020, Vietnam and the US commemorated 25 years of diplomatic relations between the two countries, renewing their commitment to strengthened cooperation.
The already-robust and growing partnership between our peoples has resulted in nearly 30,000 Vietnamese studying in the US, contributing nearly $1 billion to the US economy, and the opening of a Peace Corps office in Hanoi, the White House said.
The two countries have conducted four high-level visits since the start of the Covid-19 pandemic in early 2020. Then-US Secretary of State Mike Pompeo traveled to Vietnam in October 2020, followed by then-National Security Advisor Robert O'Brien in November. Last month, US Secretary of Defense Lloyd Austin went to Vietnam during a tour of three Southeast Asian countries that also included Singapore and the Philippines, the Diplomat said.
US Vice President Kamala Harris left Hanoi on August 26 afternoon, concluding her three-day visit to Vietnam at the invitation of Vice President Vo Thi Anh Xuan.
Bilateral economic ties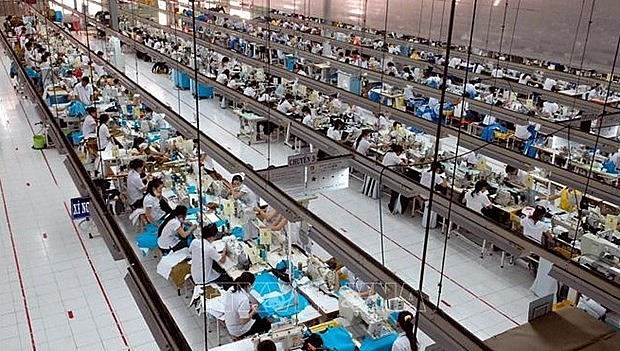 In the first seven months of this year, US continued to be Vietnam's largest importer with a turnover of $53.7 billion, up 37.7% year-on-year. Photo: VNA
The US Department of State said since entry into force of the US-Vietnam bilateral trade agreement in 2001, trade between the two countries and US investment in Vietnam have grown dramatically.
The two countries have concluded a trade and investment framework agreement; they also have signed textile, air transport, customs, and maritime agreements.
US exports to Vietnam include machinery, computers and electronics, yarn/fabric, agricultural products, and vehicles. US imports from Vietnam include apparel, footwear, furniture and bedding, agricultural products, seafood, and electrical machinery.
US-Vietnam bilateral trade has grown from $451 million in 1995 to over $90 billion in 2020. US goods exports to Vietnam were worth over $10 billion in 2020, and US goods imports in 2020 were worth $79.6 billion. US investment in Vietnam was $2.6 billion in 2019.
According to the Vietnam News Agency, the bilateral trade was maintained in the first seven months of 2021 as the US continued to be Vietnam's largest importer with a turnover of $53.7 billion, up 37.7% year-on-year./.