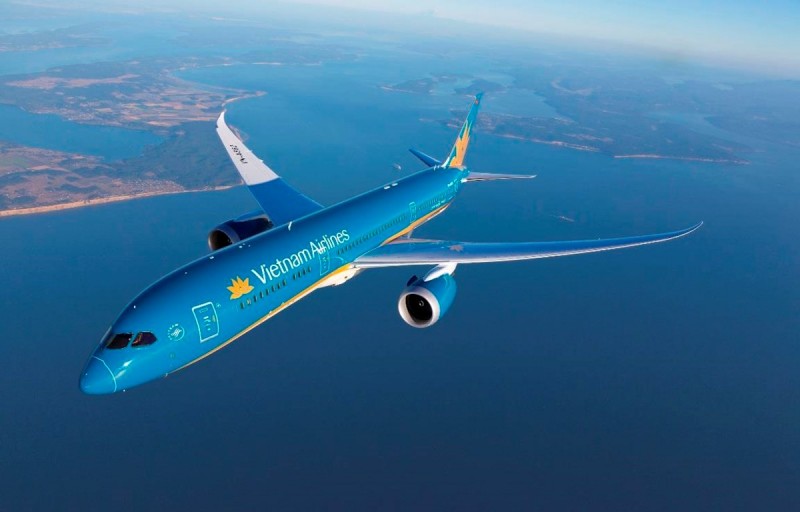 The suspension is due on April 30, 2020 (Photo: Bao Thanh Tra)
Accordingly, two-way flights on routes including Singapore, Thailand, Indonesia, Laos, Cambodia, and Myanmar will be suspended from March 21. Routes to UK and Japan are halted in both directions from March 23. The routes to Germany and Australia are paused starting from March 24. Flights to Vietnam are suspended from March 25.
Previously, the carrier had already suspended flights between Vietnam and China, France, Hong Kong, Malaysia, Macao, Russia, South Korea, and Taiwan.
Vietnam Airlines will also offer free fees for changing the flight dates and itinerary for all international passengers that were issued tickets before March 25, 2020.
In a statement published late on Tuesday, Vietnam's government said it would introduce mandatory quarantine for visitors from the United States, Europe, and Association of Southeast Asian Nations (ASEAN) countries.
So far, Vietnam's number of infections has risen to 76 COVID-19 sufferers, an increase of 60 new cases within nearly two weeks, including 22 foreigners, (21 European and one American). 2 Vietnamese Americans were reported dead.
The World Health Organization recently called Europe as an epicenter of the Covid-19 pandemic. The pandemic has spread to 176 countries and territories, claiming almost 9,000 lives.
For more information, passengers can visit the website www.vietnamairlines.com, Vietnam Airlines app, official Facebook page at www.facebook.com/VietnamAirlines, contact ticket offices of Vietnam Airlines, or Customer service hotline 1900 1100 (from Vietnam) or +84 24 38320 320 (from abroad).
Harvard Medical: Q&A on coronavirus

The new COVID-19 disease is spreading rapidly worldwide. Below you will find a number of answers to the questions regarding coronavirus by Harvard Medical School.
Vnexpress/ VTV