Vietnam plans to utilize overseas markets to boost EU export
EU-based Vietnamese trade centers are considered a potential fulcrum to boost Vietnam's export products to the EU market, especially during the COVID-19 period, experts said.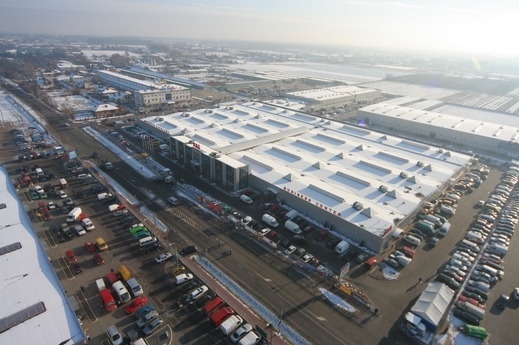 Vietnam's ASG trade center in Poland (Photo: VNE)
Data released by the General Statistics Office on October 29 revealed Vietnam's export turnover in the first 10 months of 2020 reaches US $229.27 billion, a year-on-year increase of 4.7 percent.
Dr. Hoang Xuan Binh, chairman of the Vietnam Business Association in Poland said exportation was the highlight of the economy, particularly during the straining COVID-19 time. He stressed that Vietnam should take better advantage of the EU-Vietnam Free Trade Agreement (EVFTA) via export center solutions, which had been effectively applied in China and Turkey in recent years.
According to the chairman, these centers help to facilitate the exporting process and build brand names for both the products and the nations.
"It's time for Vietnam to set up export support centers", he was quoted as saying, referencing Vietnam's large number of overseas Vietnamese and experienced enterprises in the EU.
"The EVFTA opportunity is also an opportunity for overseas Vietnamese businesses to reorient their business directions and open up opportunities for cooperation with domestic enterprises", Mr. Binh said.
He said these enterprises' responsibility was to conduct market research, help domestic businesses' products reach the EU's standard.
Long-term recommendations for the development of the economy were also initiated by experts. Mrs. Nguyen Thi Hai Thanh, director of AVSE Global in Vietnam, said that it was necessary to build Vietnam's image as the destination for innovation, and promote the "made-in-Vietnam" program overseas and attract overseas Vietnamese.
A number of organizations are also willing to offer a hand in connecting and training for enterprises back in Vietnam.