PMIs for Japan, South Korea, and Taiwan - the region's manufacturing powerhouses - improved slightly, but stayed below 50, the dividing line between contraction and expansion. Factory output in Vietnam and Malaysia grew for the first time since January and December, before the virus spread in the region. PMIs of Vietnam is 51,1 according to toquoc.vn.
According to the Vietnam Manufacturing Sector PMI report by IHS Markit, Vietnam's manufacturing sector rebounded in June as success in combating the COVID-19 pandemic and improved business confidence helped output and the number of new orders increased again.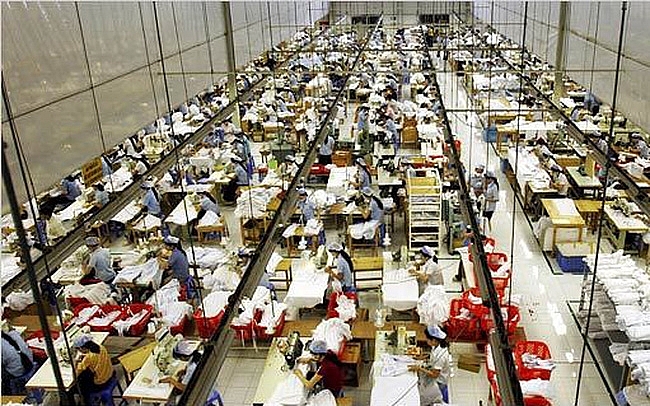 Photo: toquoc.vn
Purchasing activity also increased, but employment continued to decline. Meanwhile, input costs increased for the first time in three months, but output prices fell slightly.
PMIs index of Vietnam achieved 51.1 in June compared to 42.7 in May and was above 50-point neutral threshold for the first time in a year. month. The index results show the situation continues to recover since PMI plummeted a record low in April.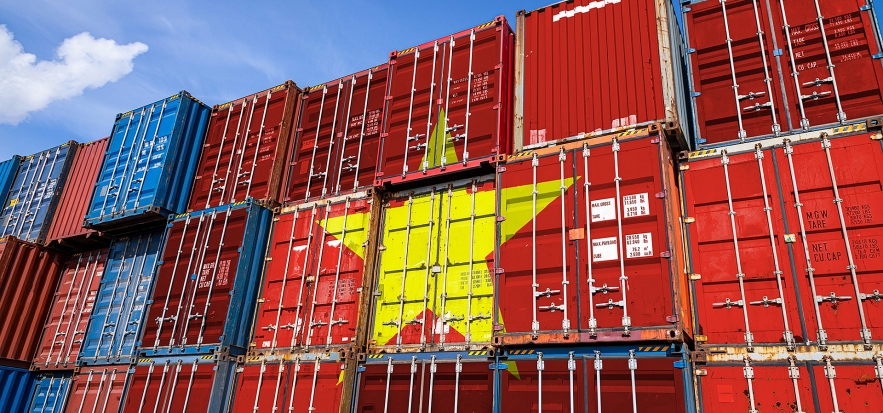 Photo: cafworldwide.com
The number of new orders has increased for the first time in 5 months with a sharp and fastest rise in nearly a year. Respondents said that COVID-19 pandemic is under control in Vietnam and this reason contributed to the increase in the number of new orders. Both consumer goods and intermediate goods saw new orders increase, but basic investment goods saw a drop in orders.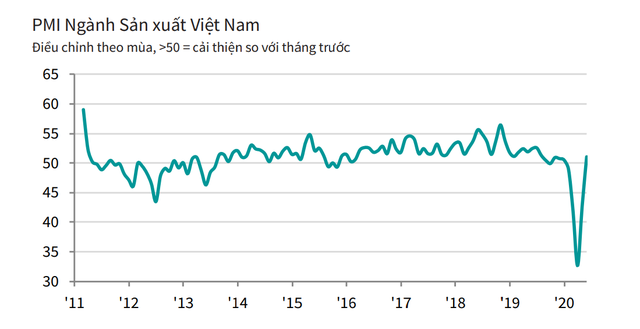 Photo: toquoc.vn
Photo: toquoc.vn
While the total number of new orders has increased, the number of new export orders has decreased due to restrictions in international travel and the closure of companies in some export markets. Production also showed signs of rebound in June due to the impact of the consumer goods sector.
The belief that COVID-19 has been controlled in Vietnam and the number of new orders will reinforce the optimism that production will increase next year. Business sentiment has improved sharply for the second month in a row and is the highest since January.
Photo: baohatinh.vn
Commenting on the recent survey results, Andrew Harker, Chief Economist at IHS Markit, said: "Vietnam's manufacturing sector in June grew again thanks to COVID-19 being controlled. This fact leadsto improve the customer demand in Vietnam. The biggest barrier to the strong recovery seems to be the outcome of the world economy as the virus's effects are still spreading. The number of new export orders continued to decline, while companies continued to raise difficulties in purchasing goods imported from abroad. Moreover, COVID-19 seems to have severely affected the economy in recent months. IHS Markit recently forecast that GDP will increase by only 1% in 2020, which is a very sharp decline compared to the 7% recorded in 2019".
Ruby Lee