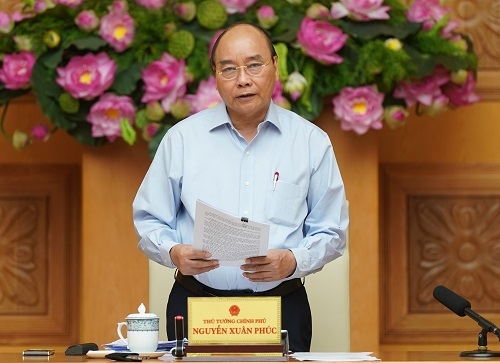 Prime Minister Nguyen Xuan Phuc at the meeting (Photo: VGP)
Prime Minister Nguyen Xuan Phuc underlined this point while chairing a meeting of the National Steering Committee on Price Management in Hanoi on July 1. The meeting was part of the efforts to evaluate the price management for the first half of the year, and discuss measures to fulfill all targets for the remainder of the year, according to VOV.
Prime Minister Nguyen Xuan Phuc assessed that Vietnam's early control of the Covid-19 pandemic has created favorable conditions for development. Many prestigious international organizations highly appreciate the epidemic prevention and control measures implemented by Vietnam, in addition to its economic recovery. Recently, Harvard University of the United States asked Vietnam to outline the background and provide details behind its successful experience.
The Prime Minister quoted an expert on ASEAN, saying that in many aspects, Vietnam is writing a special story about itself. Vietnam is a bright spot among emerging economies and its successful response to Covid-19 has elevated it to a greater position. Vietnam has taken advantage of this opportunity to recover quickly, and move ahead with its reforms, reported by Investigation.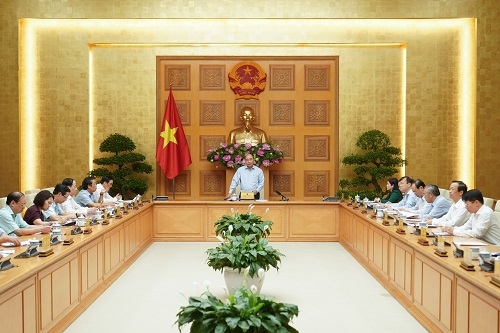 At the meeting (Photo: VGP)
At the meeting, PM Phuc reiterated several measures implemented by the Government in recent years to stimulate domestic demand, especially in tourism, aviation and retail. Currently, the positive news is that travel service activities have returned to normal, and many companies have restored a large proportion of their flight routes.
Despite the complicated development of the epidemic globally, the Vietnamese Government is determined to develop and stabilize the macro-economy whilst keeping the epidemic in check.
These dual goals require the full participation of all ministries and sectors at all levels as well as the people, PM Phuc stressed. Protecting the health of citizens is a great responsibility for the Government, he said.
PM Phuc also stated the Government's target to control inflation below 4%. The control does not mean tightening fiscal and monetary policies. Instead, price control policies must contribute to stability, promote business development and stimulate growth.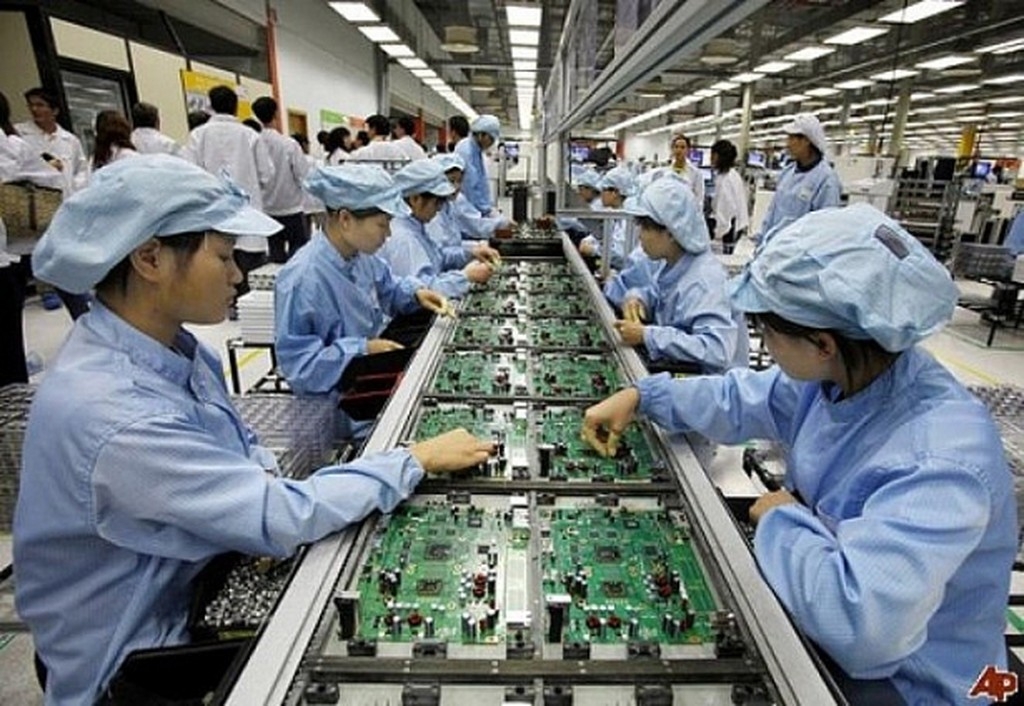 Vietnam aims at economic growth of 4% this year (Photo: Bao dau thau)
The price management requirements are to be set in a coordinated, effective and timely manner in macro, fiscal, monetary and micro-tools. The State Bank of Vietnam and the Ministry of Finance should continue to actively and flexibly administer fiscal and monetary policies and instruments, informed VGP.
According to PM Phuc, during the first half of 2020, Vietnam's GDP reached 1.81% and this figure was the highest level globally.
In order to boost the national economy and exports in the second half of the year, PM Phuc emphasized the Government's determination to achieve economic growth of 4%, whilst ensuring social security, reducing unemployment and controlling CPI at no more than 4%. He said this is an important policy that will contribute to stabilize the exchange rate, attract investment and create jobs for local people.
Candy Lee