Vietnam among Cheapest and Most Popular Places in Asia for Retirees
Vietnam is an emerging "retirement" destination for expats.
Vietnam converges many factors that are ideal for expats to retire. Not only does Vietnam have a cheaper cost of living than their own country, but it's also a place where people are friendly, making the elderly feel comfortable.
Da Nang features on the list of the top five cheap and popular places in Asia which are both affordable and appealing to expatriate retirees, VOV reported, citing GOBankingRates, a personal finance publication run by financial services corporation Nasdaq of the United States.
Situated along the coast of central Vietnam, Da Nang offers a laid-back lifestyle, superior quality of life, and affordable living options, the website wrote.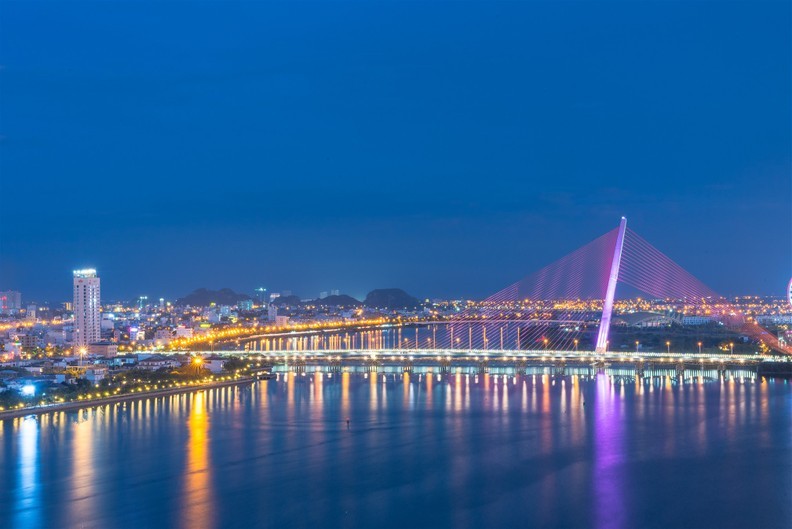 Da Nang is an ideal vacation destination for every summer vacation. Photo: VNA
"In my opinion, Da Nang is a rising star among retirement destinations in Asia," Motati said, "Da Nang offers pristine beaches, scenic mountains, a warm climate and modern amenities. With its affordable housing options, excellent healthcare facilities and growing ex-pat community, Da Nang is a no-brainer."
Alongside its clean beaches, vibrant food scene and favorable climate, the central city offers a welcoming environment for retirees seeking affordable living to enjoy. With a thriving ex-pat community of retirees from various countries, retirees can build a strong support network whilst attending events and activities specifically tailored to retirees.
The city's cultural sense is also vibrant and boasts art exhibitions, music festivals, and local performances offering retirees a chance to engage with the local community and embrace Vietnamese culture, GOBankingRates reported.
Da Nang came second with a monthly average cost of living for expats of USD 867.
Chiang Mai of Thailand topped the list with a monthly average cost of living for expats of USD 661.
The third, fourth, and fifth positions went to Cebu of the Philippines, Taipei of Taiwan (China), and Kyoto of Japan, with a monthly average cost of living for expats of USD 840, USD 1,268, and USD 1,565, respectively.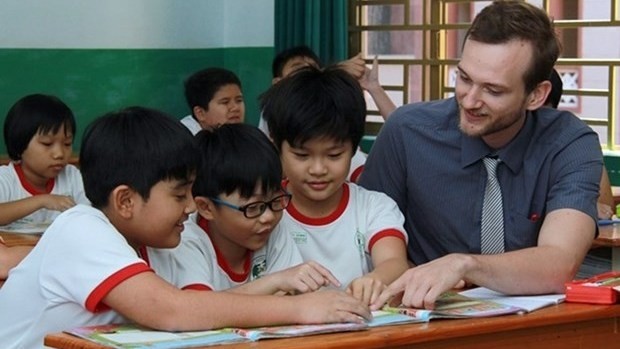 Vietnam listed among top 10 best destinations for expats in 2022. Photo: baodantoc.vn
Some international reports and websites have listed Vietnam among the countries that are friendly to retiree expats for its affordability.
The 2022 Annual Global Retirement Index of International Living also listed Vietnam at 18th place in the top 20 best places to retire in the world, with a score of 68.3.
According to the organization, Vietnam has friendly locals, beautiful scenery, a unique culture and a high-quality lifestyle at an amazingly low cost.
Entertainment services in Vietnam are rated by International Living as a "bargain" for foreigners. Vietnamese cuisine is also rated as the freshest and healthiest in the world, which is also a strong tourist attraction.
In 2021, Phu Quoc Island (Kien Giang, Vietnam) was also voted by International Living in the top 15 best islands in the world for retirement.
Vietnam is an emerging "retirement" destination for expats. However, restrictions currently in place mean it's incredibly difficult for elderly people to live here permanently without a job or investment visa, Vietnamnet reported.
Those who want to retire here are being hampered because of the challenges they need to overcome to get a visa.
Richard Thompson, a British expat residing in Da Nang, said Vietnam could benefit tremendously, from welcoming more expat retirees. Streamlining the bureaucratic procedures and offering options tailored to individual needs would foster a healthier and more vibrant retirement community.
The National Assembly recently extended the tourist e-visa duration from 30 to 90 days. Furthermore, citizens of certain countries, unilaterally exempt from visas by Việt Nam, may be granted temporary residence for 45 days with possible extensions.
Although Vietnam has one of the strictest visa policies in Asia, it issues e-visas to citizens of 80 countries.
Experts suggested improving its visa policies will have significant benefits in promoting tourism and generating revenue.
By making it easier for expats to retire here, Vietnam can tap into the significant potential of this growing demographic, they added.