The Ultimate Guide On How To Travel Cheap
It's a common idea that travel costs a lot of money, but it is also possible to travel on a budget to save as much as money as possible. Here is a guide on how to do that.
Travel doesn't have to break the bank. In fact, you can travel on a budget and enjoy the finer things in life without digging deep into your pocketbook. These budget travel tips will give you the tools to start planning your trip and making travel a large part of your life.
Traveling cheap is all about taking advantage of helpful apps and websites that save you money, finding ways to lower your expenses, and even making money as you travel. It's about finding value and lowering your expenses while still being able to afford to do what you want.
1. Get a Job Overseas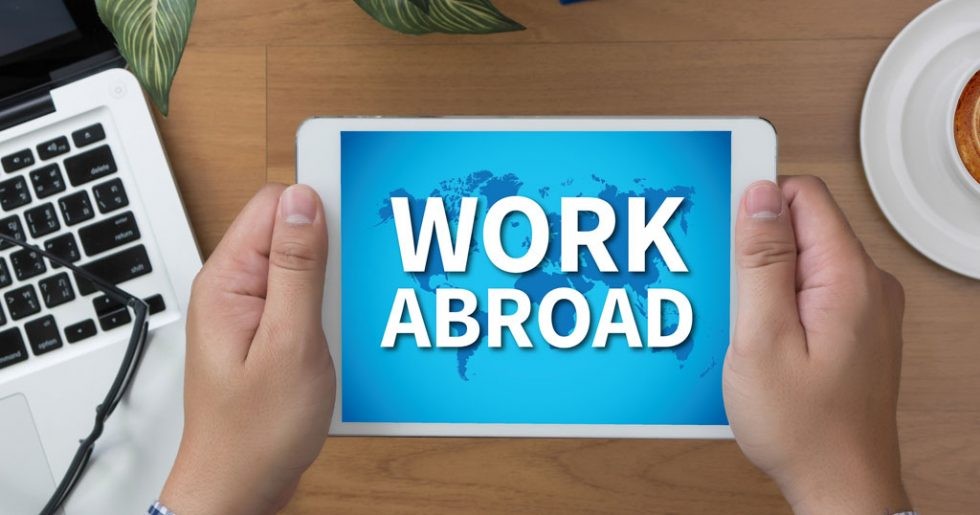 Photo: ExpatChild
Not making enough money at your job? Or, even worse, are you working a job you hate? Why not get a job overseas? There are plenty of opportunities in the world as long as you aren't picky. After all, this isn't a career you are starting — it's just a way to earn money for travel.
Here are some popular (and easy to find) jobs you can get when you travel:
1. Au pair – An au pair is a live-in caregiver who helps a host family by looking after their children and doing some basic housekeeping. In exchange, you get free room and board and a small salary. This is a great route if you're looking to learn a new language or immerse yourself in a new culture.
2. Bartender – It's always 5 o'clock somewhere, so if you have the skills then this is an easy job to move overseas. It's also an easy job to get under the table if you decide to go that route. If you don't have the skills to tend bar, consider being a dishwasher or busser.
3. Hostel worker – Hostel workers rarely stick around for long, which means there is always a demand for new help. It's a great way to meet other travelers while adjusting to a new location. You can usually also start off as a volunteer (in exchange for a free room) to avoid visa complications. Three websites that can help you find hostels to volunteer at are Worldpackers, Workaway, and HelpX.
4. Waitress/waiter – There are tons of seasonal restaurants around the world that need extra help during the busy tourist months. If you have experience, this is an easy job to find abroad.
5. Farmworker – While hardly glamorous, if you don't mind the hard work this is a great way to make a lot of money in a short period of time (as you won't have time to spend your money because you'll be farming out in the middle of nowhere!). This job is very popular in Australia and New Zealand.
6. Dive instructor – If you have your certification, this is an easy job to travel with as dive instructors are needed everywhere. Best of all, these jobs are usually in picturesque tropical locations!
7. Tour guide – If you've got a knack for history and don't mind speaking in front of groups, this is the perfect job for you. It's also usually a cash job, which means you get your tips directly.
8. Cruise ship worker – This is a much more formal position than the ones above, but it's a great way to travel. The hours are long, but there's something to be said about living at sea!
9. Casino worker – While this might require some training if you're a night owl and don't mind the casino scene this is a fun job to work abroad.
10. Seasonal workers at ski resorts – Instructors, restaurant staff, hotel staff, lifeguards — ski resorts need all sorts of staff to keep things moving, making this a goldmine for the overseas traveler (as long as you don't mind the snow!).
11. Yacht worker – While the hours can be long, you can make great money working for the rich and famous on their yachts. Best of all, you're usually in some pretty amazing destinations!
12. Yoga instructor – If you have the skills (and certification), teaching yoga abroad is an easy way to make some spending money. While you might need to know the language, there are yoga studios in pretty much every city in the world.
Working overseas often gets discounted as an option because it seems hard to do. It's not. Just be open. These jobs don't require advanced degrees or a lot of work experience either.
2. Fly with a budget airline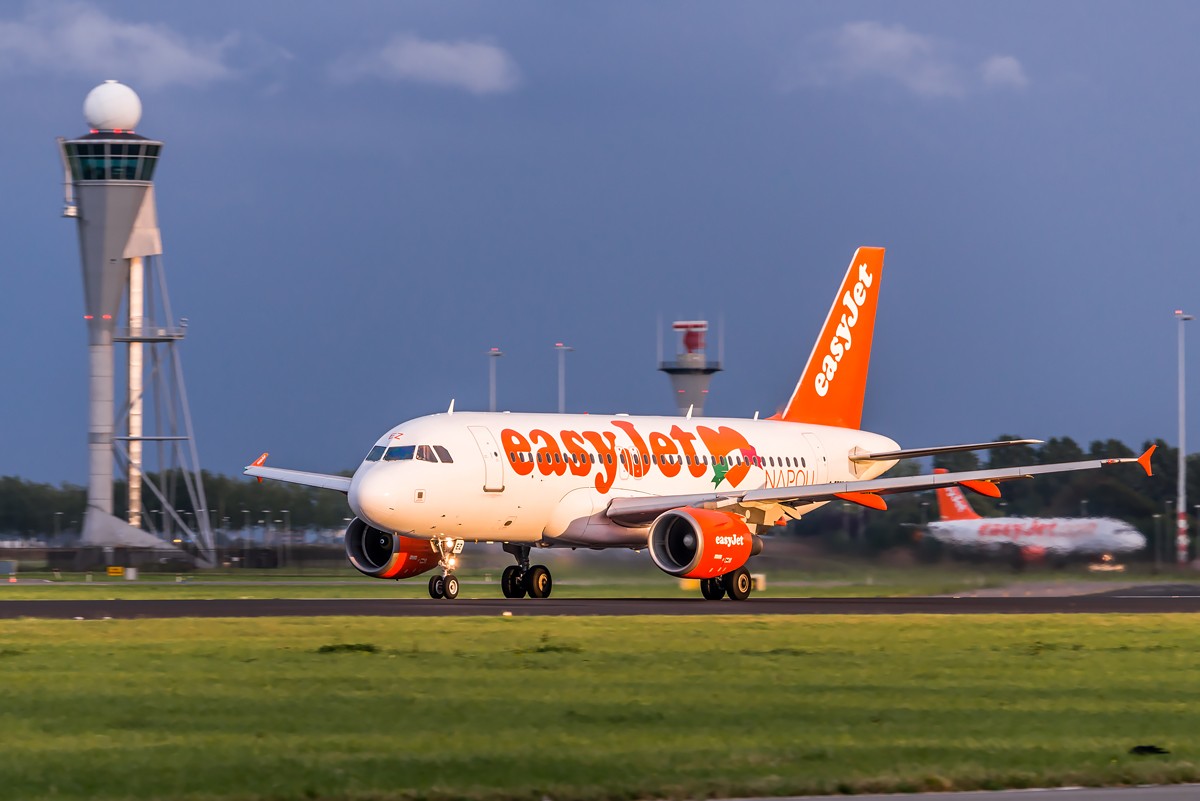 Photo: Simple Wikipedia
Speaking of budget airlines, they're a great way to save money on regional flights — but only if you're prepared to sacrifice a little comfort. Be ready to pack lightly and squeeze into the middle seat of a cramped row, because if you're looking for better perks, budget airlines may hit you with a bunch of unexpected fees.
Would you prefer a window or aisle seat? It can cost more to select your seat, which also means you might end up paying more if you're traveling with a group and want to sit together.
Traveling with a carry-on? You might be hit with bag fees, even if you don't check your luggage. Just about the only thing, you won't be charged for is a small backpack or purse.
Hungry? Budget airlines differ in their policies, but you might be charged for a snack or meal that may be complimentary on traditional airlines.
What if you want to board early? Time to pay up.
That said, budget airlines can be one of the cheapest ways to travel, as long as you know how to avoid additional fees.
3. Join a travel rewards program
You may have heard that airlines are switching to revenue-based loyalty programs, meaning that you earn points based on how much you spend rather than how many miles you fly.
While that may mean it takes longer to earn a free flight, there's no reason not to start trying. It's free to sign up and if you're new to the program, you may be able to earn tens of thousands in bonus points for opening up a travel rewards credit card.
Travel rewards programs aren't limited to airlines—hotels have them, too. And you can earn points on a wide variety of purchases through the loyalty program's partners.
4. Find a free place to stay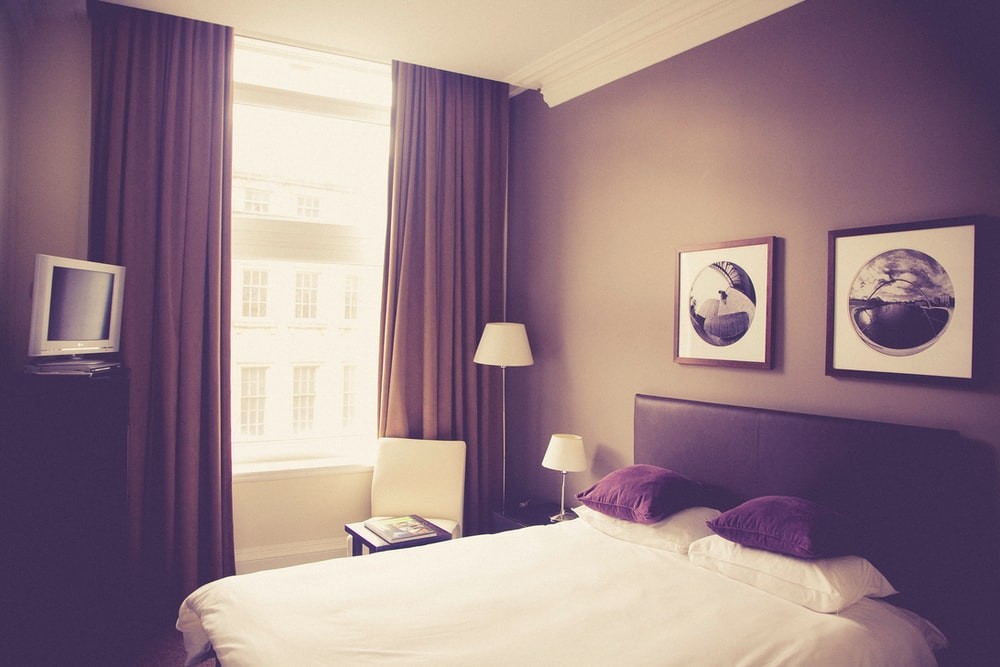 Photo: Unsplash
Do you have friends or family who live in interesting places? Plan a trip to their city and ask to sleep on a couch or spare bed. The best part about staying with someone you know (other than the free accommodation) is getting insider tips about what to do and see while you're there.
Even if you don't know anyone in your destination, you can use the Internet to find a free place to stay. Most people have heard of CouchSurfing, where you can find a free couch, bed, or space on the floor to sleep.
It pays to look for a host well in advance of your trip. The Hospitality Club and Global Freeloaders will also put you in touch with locals willing to host you and/or show you around town.
You may also be able to find a housesitting gig, which means Airbnb-like accommodations but for almost nothing. MindMyHouse charges $20 for an annual membership, which connects you to over 18,000 homeowners across the globe. There are currently about 200 "house sitter wanted" posts, many requiring some form of animal care.
House swapping is another option if you own your home. New and established home swapping sites such as HomeExchange, LoveHomeSwap, HomeLink, and Intervac allow you to list your house, browse other listings, and contact members about potential swaps. Most charge a monthly or annual membership fee but offer free trial periods so you can see if it's for you.
What if you don't need a whole house or don't want to couch surf? Try a hostel. They may not be free but they're a good cheap accommodation option if you're willing to stay in a dorm-style room.
5. Choosing Your Destination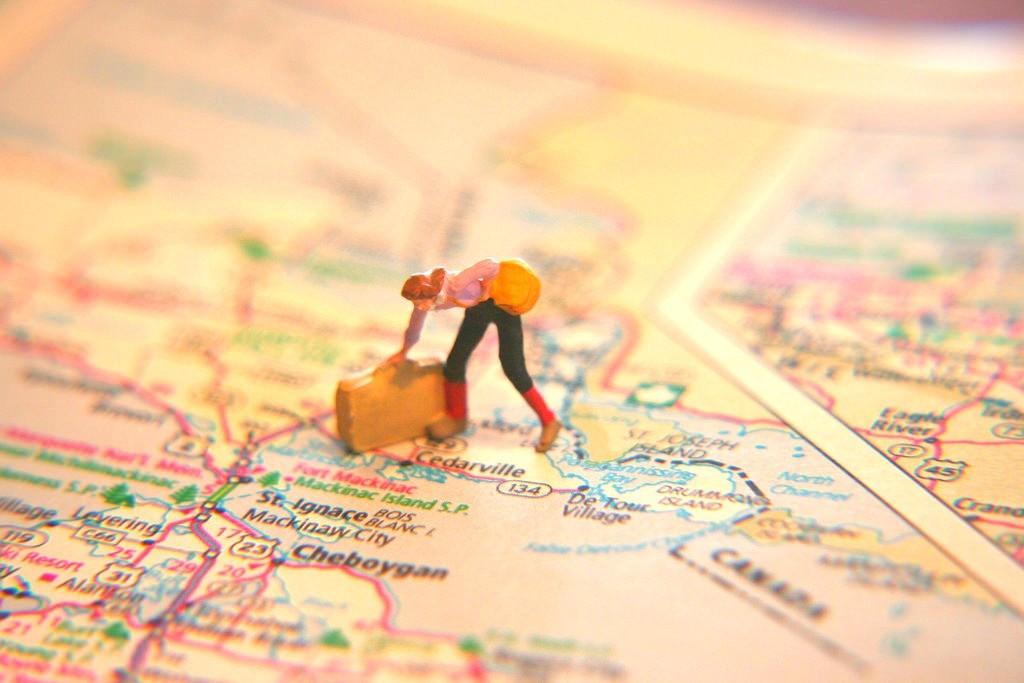 Photo: Flickr
Where you travel has a great impact on the cost of a trip. Traveling to developing nations is a cheaper option than hot destinations. Everyone wants to go to Bora Bora or Tahiti, but Thailand or the Bahamas have just as beautiful beaches and bungalows. Both destinations are beautiful, but one is cheaper than the other.
You can take it even one step further. Thailand is cheap, but Vietnam is even cheaper! And the same with the Bahamas. It is affordable to travel to the Bahamas, but Honduras is much cheaper to travel to.
6. Ride the bus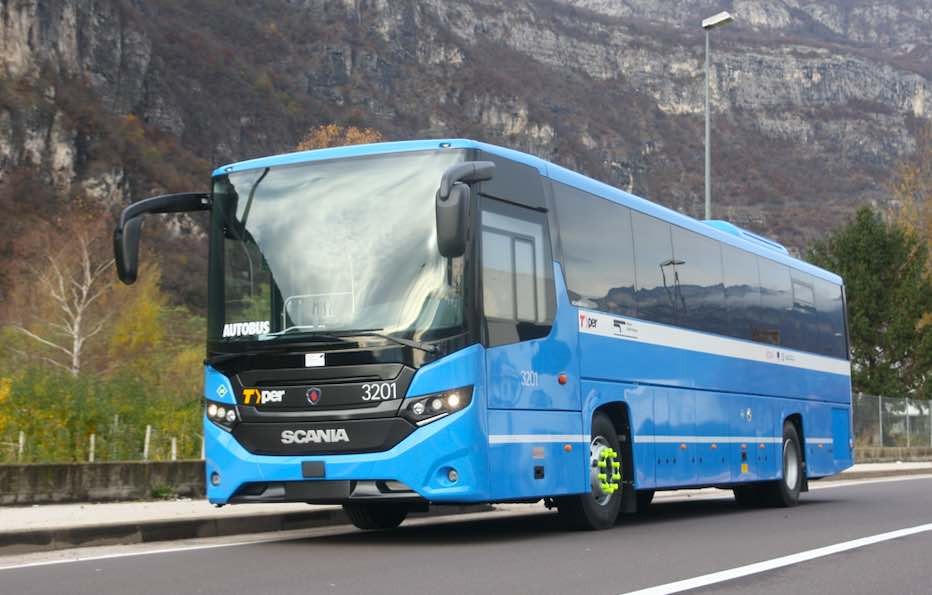 Photo: Sustainable Bus
Riding the bus is generally cheaper than flying.
Traveling across Vietnam on a bus for only $5, hopping on and off the bus at different points along the roughly 922-mile journey between Ho Chi Minh City and Hanoi — a more scenic route like this could save you money.
If you're traveling between nearby cities, riding a bus may also be faster and more convenient than flying once you consider factors like airport location and stopovers.
7. Curb your dining expenses by cooking at home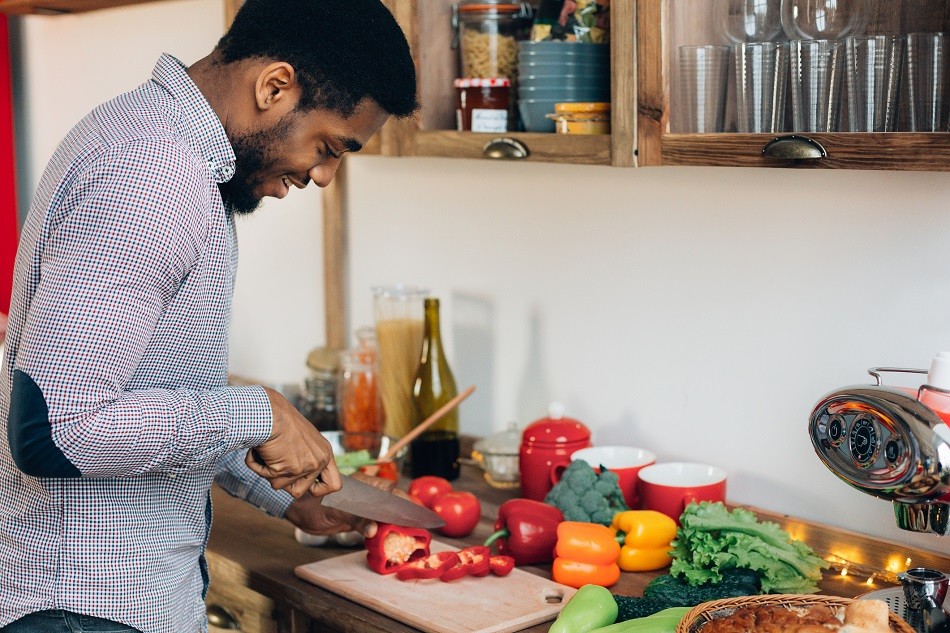 Photo: FoodNavigator - US
If you stay in any of the kinds of accommodations listed above, you should have access to a kitchen. Use it to save money on eating (and drinking) out.
Remember, the experience of travel is your priority, so who cares if you don't get a complete break from washing dishes on your trip.
When you do want to enjoy a restaurant meal for the sake of pleasure or convenience, make it lunchtime. Even fancier restaurants usually offer reduced prices at lunch.
A similar strategy applies to drinking—look for happy hour specials.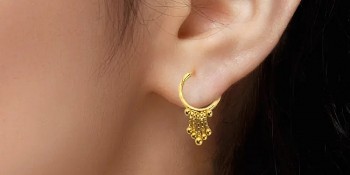 World
A driver in Pahalgam area of South Kashmir's Anantnag on Tuesday returned gold worth Rs 10 lakh to a Hyderabad tourist.