Vietnam Among The Top Asian Destinations For A Family Holiday
New Zealand newspaper Nzerald has shared about some destinations in Asia suitable for families, including Vietnam.
Better suited to families with teens (those still willing to holiday with the old folks), Vietnam makes an excellent budget destination. Hanoi is a lot of fun to explore, even for younger kids, with attractions like the Temple of Literature, water puppet dances or just wandering and nibbling on street food.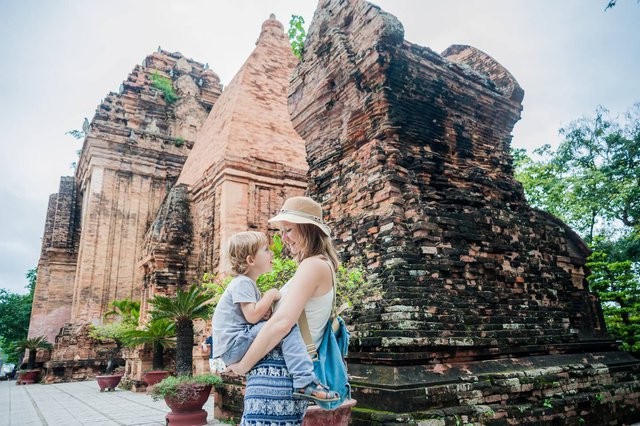 Photo: Getty Images
Ho Chi Minh City offers another level of culture and history; the Mekong Delta is a riot of colours and sounds with its floating markets; Nha Trang is blessed with sandy beaches and calm waves for island hopping, scuba diving, boarding and waterskiing.
While Hanoi, Ho Chi Minh City and the other major centres are intriguing enough, it's Vietnam's striking landscape that most impresses. Rugged mountains hug the west, bordering Cambodia and Laos; to the east lies the South China Sea – or the East Sea, as the Vietnamese call it. To the north and south, the land fantails out into the splendid deltas of the Red River and the Mekong, and it's in these regions that you'll encounter the paddy fields, dragonflies, buffaloes and conical-hatted farmers that constitute the classic images of Vietnam.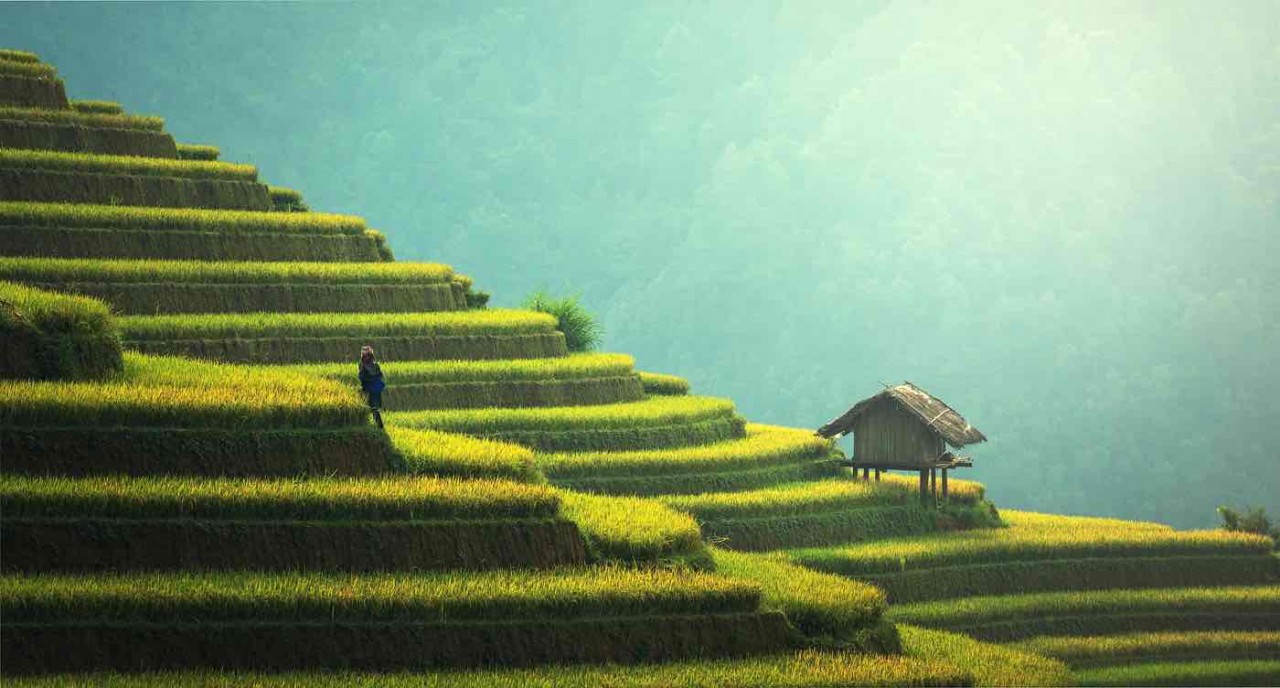 Photo: Geeky Explorer
As for wildlife, the discovery in recent years of several previously unknown species of plants, birds and animals showcases the wealth of Vietnam's biodiversity. This makes the improving access to the country's national parks all the more gratifying for travellers wanting to visit Vietnam.
Travel to Vietnam and you'll discover there is no shortage of beautiful and intriguing places to explore. Experience the buzz of vibrant Ho Chi Minh City, or captivating Hanoi, with its lively Old Quarter and mouth-watering street food, while the alluring riverside town of historic Hoi An in central Vietnam makes for a more mellow experience.
The Central Highlands affords fantastic trekking opportunities and other outdoor pursuits, with the breezy mountain town of Da Lat providing the ideal base, while a visit to the remote upland regions of central and northern Vietnam is likely to focus on the ethnic minorities who reside there.
Explore the pancake-flat rice lands of the Mekong Delta with its wonderful floating markets, and meander between Ha Long Bay's striking limestone forested islands.
Of course, a visit to Vietnam wouldn't be complete without some relaxing beach time. Take your pick from the gorgeous golden beaches in the south, such as Doc Let beach, on the Hon Khoi Peninsula, and enjoy some superb swimming and snorkeling – as well as exquisite seafood.
Best time to travel to Vietnam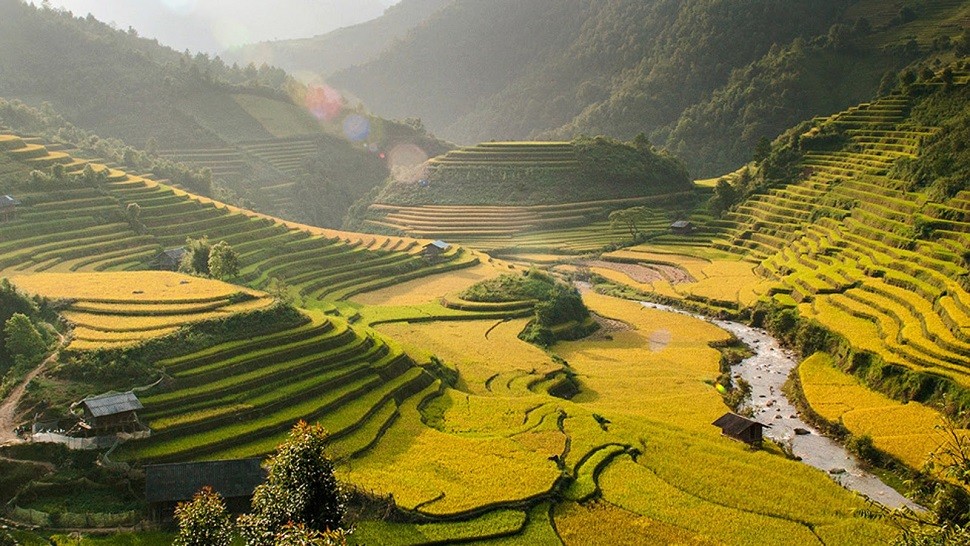 Photo: Aurora Travel
Vietnam is long and slender, with different regions subject to different weather conditions at any one time, which makes figuring out the best time to visit Vietnam somewhat tricky.
The country has a tropical monsoon climate. If you're visiting the south of the country the driest months tend to be between December and April, while the north of the country is typically driest in spring and autumn.
Within this broad weather picture are regional variations, with differences in altitude also key to varying temperatures. Whereas the south tends to have a year-round tropical climate, the north is considerably cooler in winter.
You can still enjoy a visit to Vietnam during the rainy season, but it's worth bearing in mind that if you're intending to go trekking, monsoon downpours can mean flooding in certain areas, and transport can be severely disrupted. You'll also have to put up with a lot more mosquitoes. On the plus side, there are fewer visitors.
The number of international flights heading to Vietnam has been steadily increasing of late – a fair sign of the country's burgeoning popularity as a tourist destination.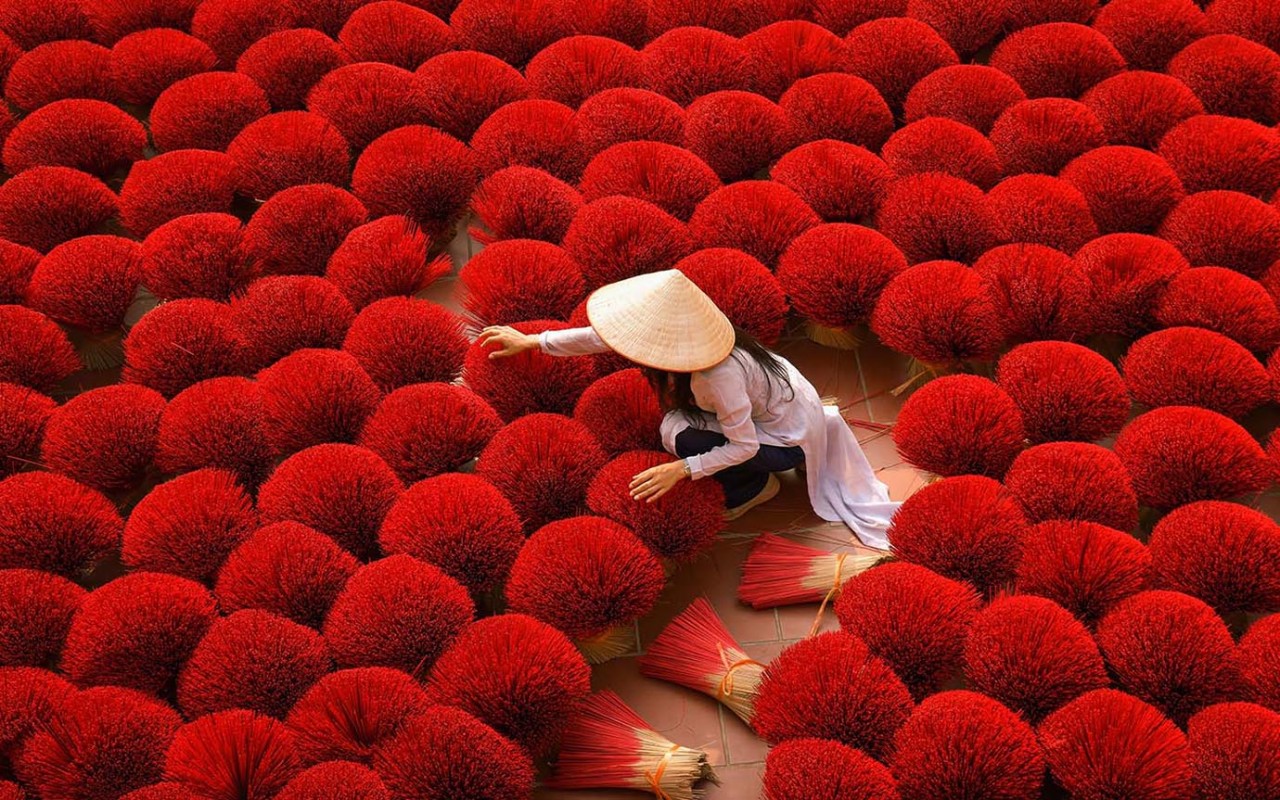 Photo: Vietnamnomad
The vast majority of visitors fly into Ho Chi Minh City and Hanoi, although a fair chunk of visitors still take the cheaper option of an indirect flight routed through Bangkok, Singapore or Hong Kong.
Taking an indirect flight might be your only option if there are no direct flights available from where you intend to travel. While you can fly direct from London, for example, there are no direct flights from Ireland, North America, New Zealand, and very few from Australia.
If you're coming from one of Vietnam's neighbouring countries, you can fly from several cities, taking advantage of the low cost flights available through budget airlines.
There are several options for travel within Vietnam. Though still a little rough around the edges, its transport network is continuing to improve. Comfortable buses operate regularly and fares are cheap, or you can travel by coach. If you're going long distances, booking a berth on an overnight train could be an appealing option. Or, there are cheap domestic flights available, making it possible to visit different ends of the country in a short space of time.
Or, you can enter Vietnam overland from China, Laos, or Cambodia. It's pretty simple as long as you have the appropriate visa, and this option means you can see more of the region than you would if you simply jetted in.