Vietnam Among Top 3 Korean's Most Favorite Destinations
Vietnam is among the top three most favorite tourist destinations for Korean visitors in Asia, according to statistics from KB Kookmin Card of the Republic of Korea (RoK).
Korean tourists have spent money on travel abroad as soon as COVID-19 prevention measures are lifted.
Data from KB Kookmin Card from January 1 – May 15 showed that in Asia, Taiwan (China), Vietnam, Japan, and Thailand are particularly popular destinations for Korean tourists with growth rates of 319%, 227%, 193%, and 172%, respectively.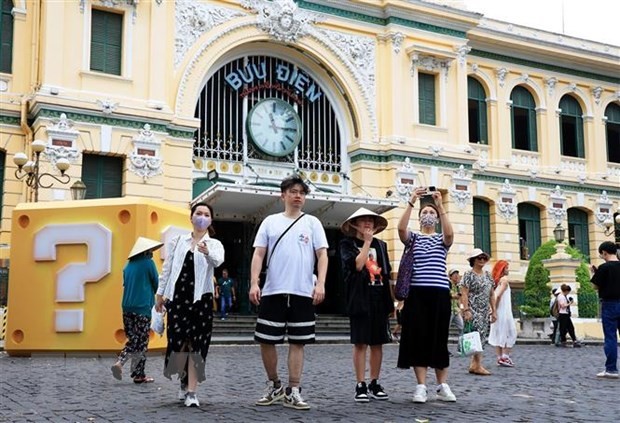 Korean tourists visit the Central Post Office in Ho Chi Minh City. Photo: TTXVN
Accordingly, from January 1-May 15, 2023, the number of visitors from South Korea to Vietnam grew by 163 percent against the same period last year.
During the reviewed period, Vietnam was also the runner-up in terms of the purchase of flight tickets among Asian nations and territories, making up 12 percent.
South Korea, Japan, and Taiwan are among Vietnam's major international markets with continuous growth in 2015-2019 (the pre-pandemic period).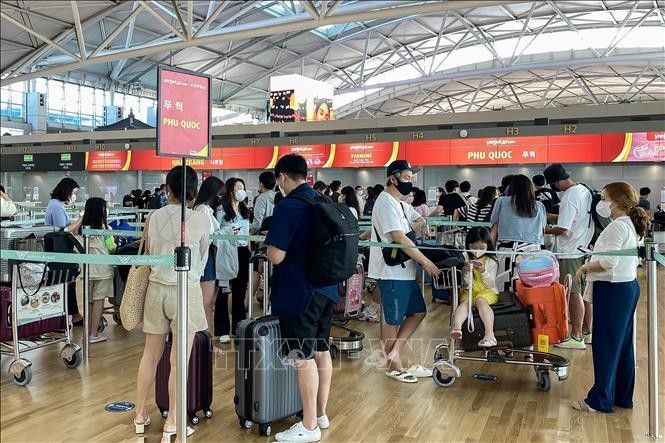 Korean passengers wait for check-in for a flight to Phu Quoc Island (Vietnam)at Incheon International Airport in Seoul. Photo: VNA
In 2019 alone, more than 28.7 million Koreans traveled internationally, of which 4.3 million chose Viet Nam as a destination to visit. The expansion of flight routes, good geographical distance, and reasonable travel costs explain this.
In 2022, South Korea was Viet Nam's most significant tourist market with nearly 800,000 visitors (out of a total of more than 3.4 million foreign visitors), according to the Vietnam National Administration of Tourism.
Korean tourists accounted for one-third of international visitors to Vietnam in the first quarter of this year. With a figure of more than 810,000, the RoK was the largest international tourist market over the period.
Why is Vietnam so attractive to South Korean visitors?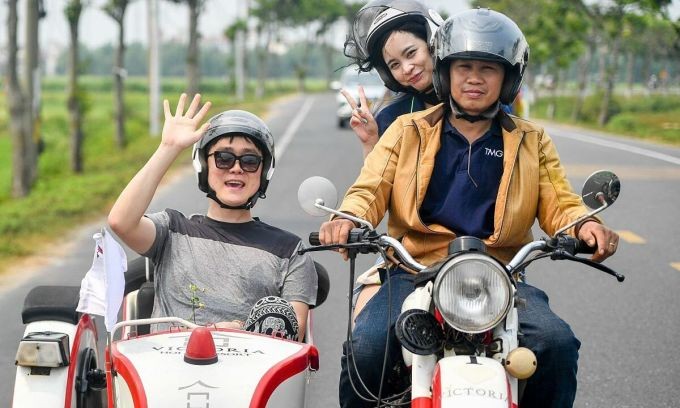 A South Korean tourist (L) experiences a sidecar tour in Hoi An, April 2023. Photo by Duy Hieu
Hanoi and Ho Chi Minh City are abuzz with Korean culture while beachside destinations like Da Nang, Hoi An, Nha Trang, and Phu Quoc are tailored for Korean tastes, according to both domestic and foreign media.
There are many reasons to this trend.
Firstly, geographical proximity. It takes an average of five hours to get to Vietnam from South Korea. The short distance is a favorable condition for young people who can save time to enjoy their vacation in a country of both modern and traditional values, of four seasons, and of both mountains and beaches.
From Vietnam, visitors can easily move to other Southeast Asian countries.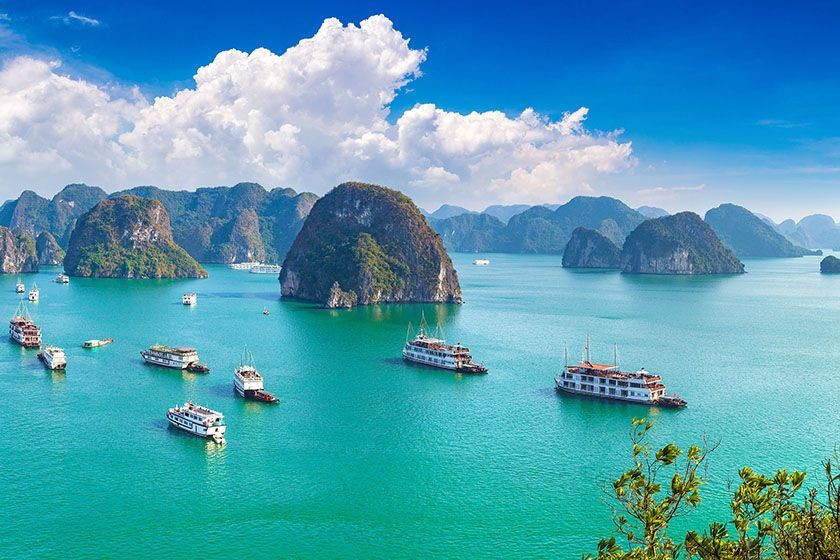 Photo: Shutterstock
Secondly, visa waiver. Since July 1, 2004, the Vietnamese government allowed South Korean passport holders to enter the country without a visa. Since then, the number of visitors from the East Asian country to Vietnam rocketed 20-fold from 233,000 in 2004 to nearly 3.5 million in 2018.
Thirdly, developed tourist services. Traveling firms are mushrooming in both Vietnam and South Korea, offering well-organized, comfortable, reliable, and reasonable outbound tours that make customers, including the busiest, satisfied with all-in-one service packages.
Following the development of traveling firms, flights from Vietnam to South Korea have increased, accounting for a remarkable 44.5% of the country's outbound traffic in 2018.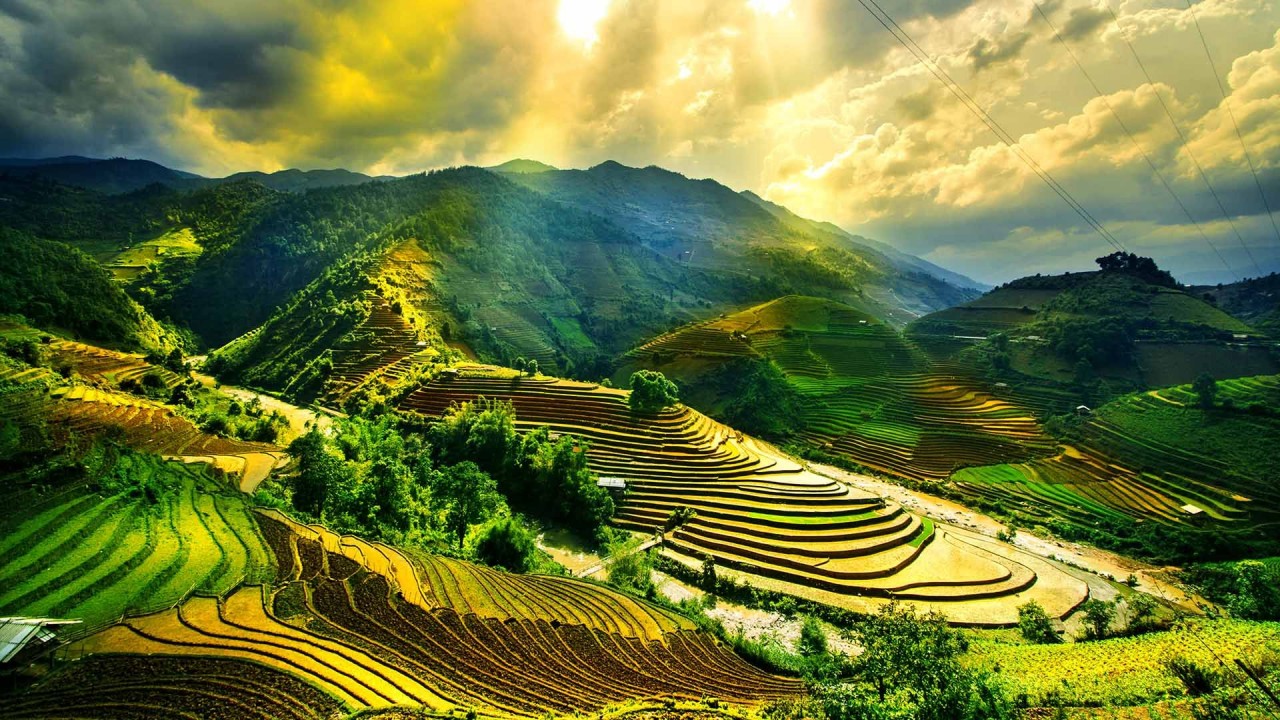 Photo: Rough Guides
Both Vietnamese and South Korean airlines have offered daily flights between the two countries' regions, mostly to the Vietnamese coastal city of Danang, namely Seoul-Danang, Incheon-Danang, Busan-Danang, and Daegu-Danang. So far, nearly 10 airlines have joined the routes, including Korean Air, Asiana Airlines, Vietnam Airlines, Vietjet Air, Jeju Air, Jin Air, T'way, and Eastar Jet, offering nearly 80 flights per week.
Fourthly, cultural similarities. Both Vietnam and South Korea are located in East Asia and have quite similar cultures with rice being the main dish, the use of chopsticks, and cuisine in general, some similarities could be found in characteristics, communications, and historical backgrounds (both experienced devastating wars).
South Korean culture has begun to exert a broad influence on Vietnam's urban environment.
Once on the ground in Hanoi, Ho Chi Minh City, or Danang, South Koreans sought out many local sights with the sheer number of Korean signs, barbecue restaurants, K-beauty shops, and coffee chains.
More and more Korean brands and cafes every time they visit Vietnam. There are a lot of Korean-related businesses. Korean retail brands, cafes, and eateries are popular and cater to local populations as well as the growing influx of Korean visitors.