Hanoi Among Top 10 Most Romantic Destinations in Asia
The MSN site offers a list of 10 attractive destinations in Asia for a romantic vacation, including the capital Hanoi.
Hanoi is Vietnam's historic and vibrant capital and it is known for the various rivers, lakes, and mountains that run beside and around it. Scattered around are tourist attractions that are very appealing because of the lush regions full of streams, rivers, and mountains, such as Tam Dao, Con Son, Kiep Bac, and so on. It has mostly recovered from decades of conflict and is currently experiencing a development boom, making it a fast-expanding metropolis in Southeast Asia.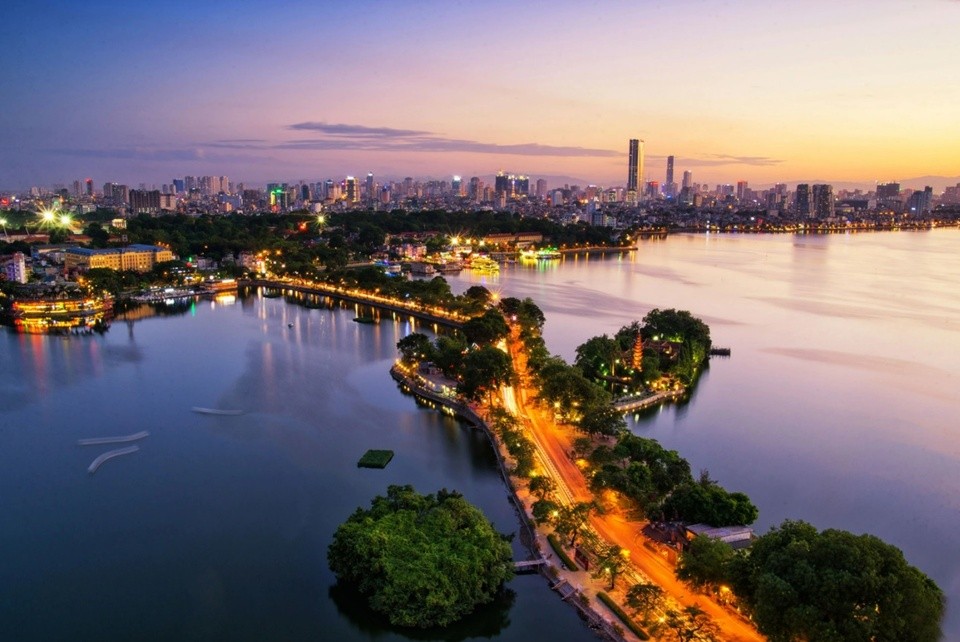 Photo: Meogiaphoto
There is no better way for you to capture a memory than through the beauty of a photograph. Pictures will give you something to cherish and remember from your time together. Hanoi offers various photogenic spots, where will witness the enrichment of your magical romance.
A postcard can be an equally romantic gesture – there are so many attractive landmarks around Hanoi and a hand-written message is one of the most romantic things you can do to stay in contact with someone far away. Hoan Kiem is the perfect place to buy and send a postcard as it is a favorable tourist area with lots of souvenir shops. There is a post office located around Hoan Kiem Lake and you can visit here to buy a stamp and send your postcard on to your sweetheart.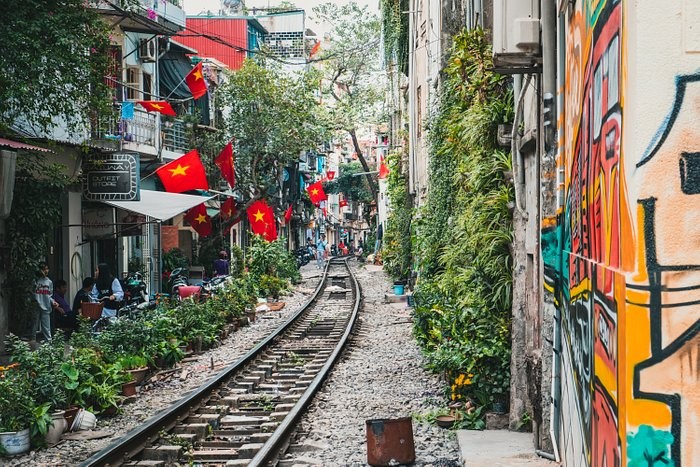 Photo: TripAdvisor
Hoan Kiem Lake is one of the most romantic things to do in Hanoi. It is impossible to walk around this historical body of water and not be whisked away by the romantic atmosphere. You will see couples aplenty around the lake and even wedding photo shoots on some sunny mornings and afternoons.
Watching the sunset over Hanoi will be a relaxing way for you and your partner to experience the romance of Hanoi. Long Bien Bridge has a beautiful view over the river and West Lake has some peaceful spots for you to see the sun go down. You can even take a stroll around the river and meet other young couples watching the sunset.
Photo: Vietnam Tourism
Riding a motorbike through Hanoi can be a really romantic thing to do. There are so many areas for you and your partner to explore together. You can rent a bike to ride yourselves, or you can join a motorbike tour where someone will drive you to some of the best areas to see.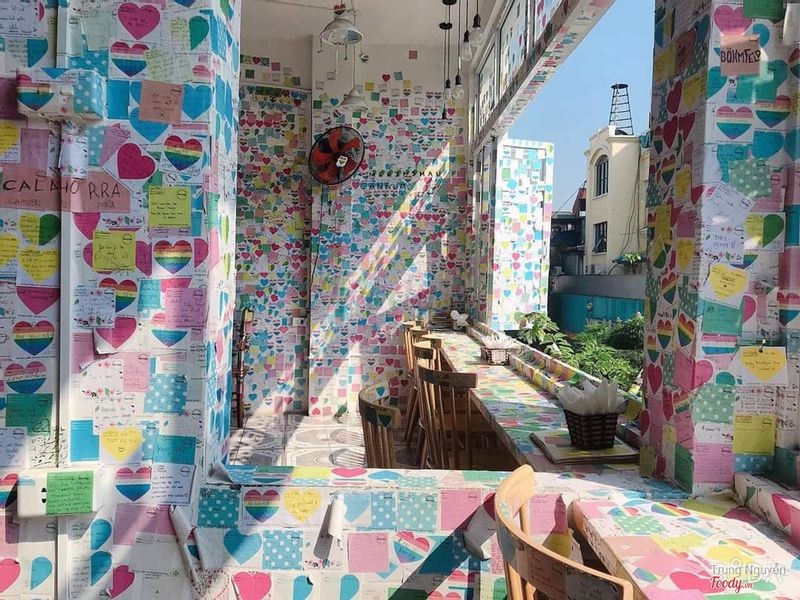 The Note Cafe - is one of the most romantic spots in Hanoi. Photo: Foody. vn
Other romantic places on the list
Munnar, India: When visiting Munnar, Kerala state, visitors will be able to visit the famous evergreen tea plantations. You can freely take photos with beautiful backgrounds here. Besides, the city is also home to Eravikulam National Park, home to many different species of wild goats.
Maldives: "Tropical oasis", and "resort paradise" are beautiful nicknames that many people talk about Maldives. Blessed with beautiful scenery and a tourism-focused development policy, it is one of the top destinations in Asia. The allure of Maldives comes from spectacular coral reefs whose colors change with the waters of the Indian Ocean, isolated resorts, and friendly people.
Singapore: The island nation of lions is one of the most popular tourist destinations in the region. Singapore is famous for its skyscrapers and modern lifestyle. It is also a cultural crossroads because of its diverse population, mixing Chinese, Malay, and Indian influences. Top attractions with visitors include Marina Bay Sands, Gardens by the Bay, Singapore Botanic Gardens, and Universal Studios.
Bali, Indonesia: With its towering volcanoes, sandy coastline, deep green canopy, and turquoise waters, Bali is described as a tropical paradise. The island of Indonesia is also known for its unique culture with many ancient temples such as Uluwatu Temple, Tirta Empul Temple, and Tanah Lot Temple.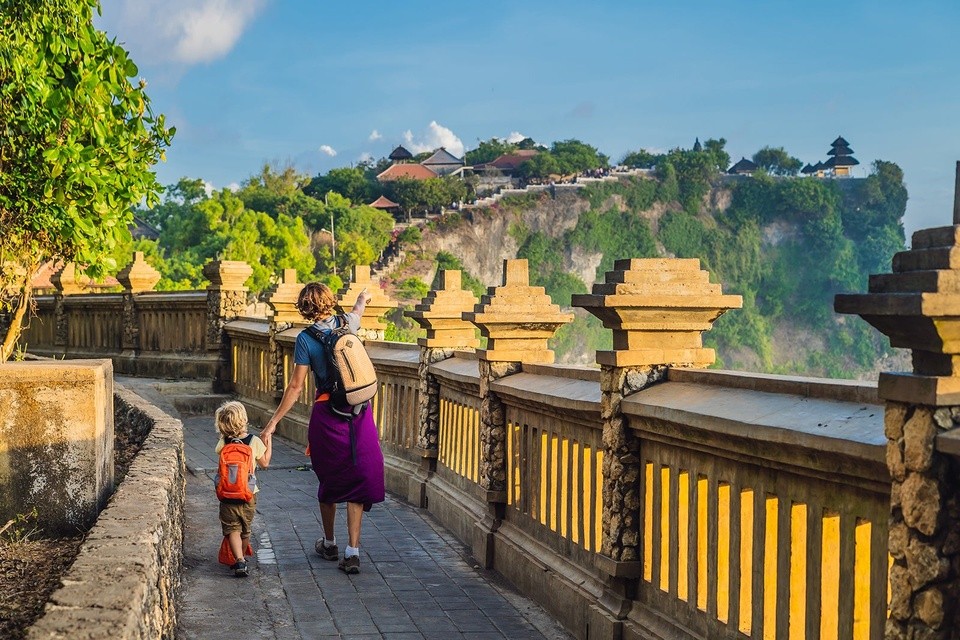 Photo: Galitskaya/iStock.
Tokyo, Japan: Tokyo is a lively metropolis with a unique blend of ancient and modern. Visitors coming here easily encounter ancient temples hidden next to modern architecture. Tokyo welcomes more than 14 million foreigners to visit each year and has been a good tourist destination for decades. Many things attract visitors here such as cherry blossoms, sushi, Tokyo Tower, and Mount Fuji.