Vietnam Among Top 5 Destinations for Indian Travelers in 2023
Agoda recorded a 390% rise in Indian outbound travel searches for Vietnam over the past 4 years, reported from CNBC Travel.
"Vietnam is within the top five destinations and it was never there in 2019," said Agoda's CEO, Omri Morgenshtern, affirming that the country is gaining much more attention from Indian market than it ever was.
Morgenshtern stressed that before 2019, there were no direct flights from India to Vietnam, which makes Vietnam less attractive compared to other Southeast Asian neighbors.
"Vietnam is a destination that isn't very far away from India and still in the ASEAN region. It's just a four- or five-hour flight out of most parts of the country," said travel expert - Vishal Suri, managing director of SOTC Travel (India).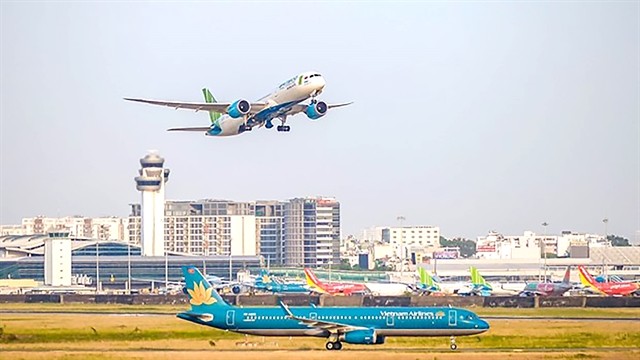 Vietnamese airlines open more direct flights to this country has partly improved this situation, cited from Zingnews. Photo: VNS
Also, Southeast Asian destinations remain popular among Indian travelers, but Agoda data suggests their interest in East Asian ones has waned. For example, hotel and flight searches to Japan and Taiwan have dropped from 2019.
"Travel to Southeast Asia is completely exploding," said Morgenshtern.
But Agoda data shows that travel interest in East Asia to rise soon with searches for South Korea have risen since before the pandemic.
Indian tourist's spending power explained
Many Indian tourist agencies, in August 2022, were reported to travel to Nha Trang, Khanh Hoa to explore potential destinations in 2023 (Photo: Xuan Hoat).
"There's this perception that the Indian traveler's economic power is very low. It may be true domestically, but when it comes to outbound, I actually think it's on par with the Chinese when they visit other Asian countries," said Agoda's Morgenshtern, explaining Indian tourist' spending power.
Talk about Asian population's spending while traveling aboard is still largely focused on East Asian travelers. But Indians travelers are also big spenders, especially in groups and with large family.
"Indians like to stay in four- or five-star accommodations, and at branded hotels with names that they are familiar with," SOTC's Suri said. "They are also exploring proper restaurants instead of eating at fast food outlets."