Vietnam and US promote environment cooperation
The US will increase cooperation with Vietnam to address issues relating to global health security and illegal, unreported, and unregulated fishing.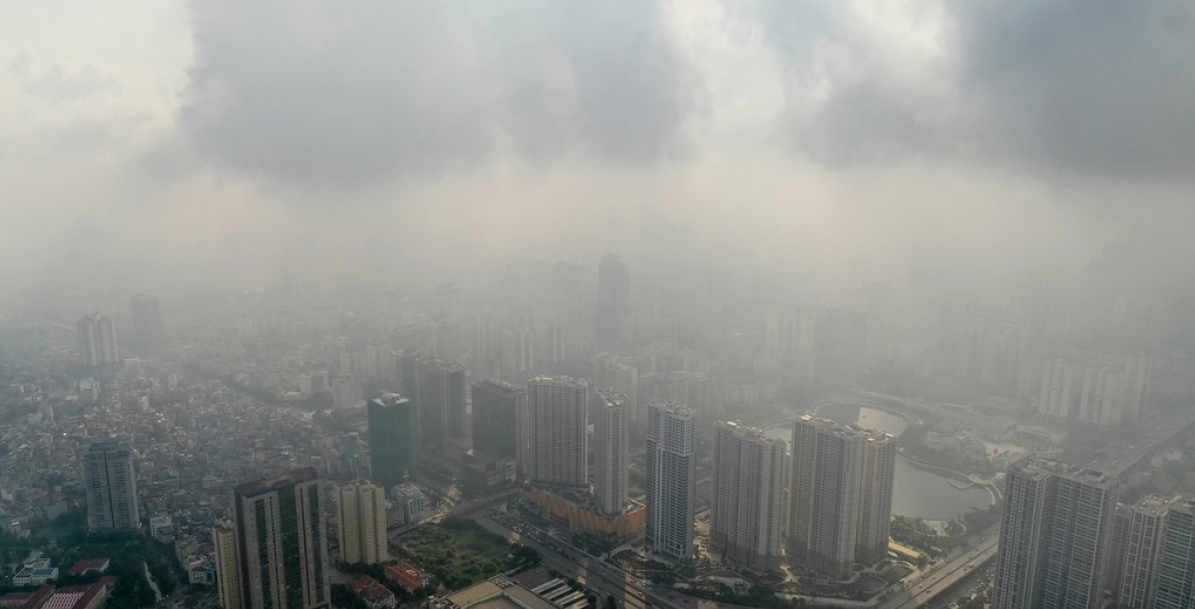 The US has pledged to help Vietnam control air quality in urban areas. (Photo: zingnews.vn)
It will also boost cooperation with Vietnam in combating wildlife trafficking, air quality, science and technology, environmental protection in the South China Sea (known as the Bien Dong Sea in Vietnam), and transboundary riverine governance of the Mekong River.
The agreement was reached during a meeting held virtually on October 5 between Acting Assistant Secretary for the Bureau of Oceans and International Environmental and Scientific Affairs Jonathan Moore and Assistant Foreign Minister Nguyen Van Thao of Vietnam. U.S. Ambassador to Vietnam Daniel Kritenbrink also took part in the meeting, VOV reported.
A statement from the US Department of State says the US side acknowledges Vietnam's efforts to elevate the Mekong sub-region within ASEAN and agrees that a prosperous and healthy Mekong region is fundamental to ASEAN's overall prosperity.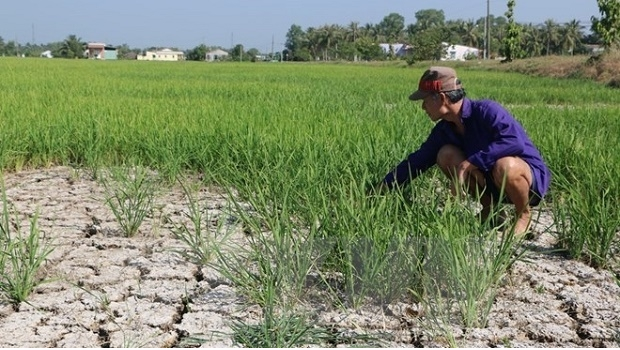 A farmer on his dry rice field in the Mekong Delta province of Long An (Photo: VNA)
The U.S. Department of State in September pledged about $153.6 million for cooperation projects across the Mekong region, including crime fighting, data sharing, and disaster management.
The department would spend $55 million to combat cross-border crimes across the Mekong region and $1.8 million to support the Mekong River Commission (MRC) in sharing water resource data for policy planning, it said at the first Mekong-U.S. Partnership Ministerial Meeting, held online.
The rest of the money would be spent on disaster management projects and facilitating multilateral policy dialogues regarding development across the Mekong region, according to a press release by the Vietnam's Ministry of Foreign Affairs.
Also at the meeting, the Mekong-U.S. Partnership (MUSP) was announced, based on Lower Mekong Initiative (LMI) initiated by the U.S. in 2009. MUSP would aim at promoting peace, stability and prosperity in the region, as well as helping to realize the 2030 Sustainable Development Goals and the 2025 ASEAN Community Vision, according to the vnexpress.
The partnership would also "uphold ASEAN principles to be central, open, equal, consensual, mutually beneficial, transparent, respectful towards countries' sovereignty without interference and towards international law as well as regulations and laws of member countries," ministers said at the meeting.
MUSP is expected to focus on economic connectivity, sustainable management of water and natural resources and environmental protection, non-traditional security and human resources development.
Vietnam's Deputy Prime Minister Pham Binh Minh also stressed the partnership could contribute more to the sustainable development of the Mekong Subregion, helping countries close development gaps, seize new opportunities and overcome challenges as ASEAN moves towards a new phase in community building.
The 1st Mekong-US Partnership Ministerial Meeting was chaired by Deputy PM Minh and U.S. Deputy Secretary of State Stephen Biegun. Participants include ASEAN Secretary-General Lim Jock Hoi and foreign ministers of Cambodia, Laos, Myanmar and Thailand.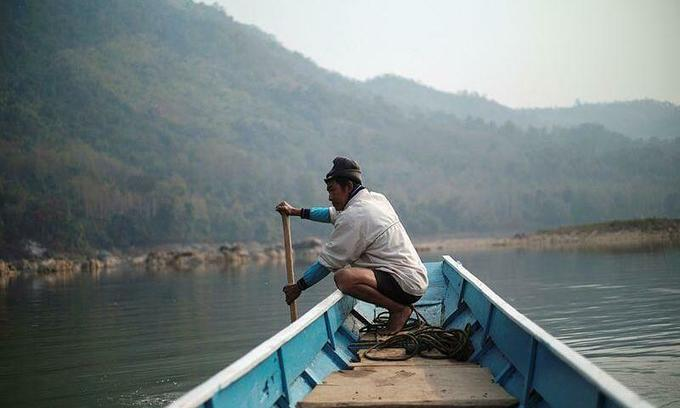 A villager drives a boat where the future site of the Luang Prabang dam will be on the Mekong River, outskirt of Luang Prabang Province, Laos, February 5, 2020. Photo by Reuters
The Mekong flows 4,880 km from its origins in Tibet through Myanmar, Laos, Thailand, Cambodia and Vietnam before reaching the sea.
The US commends Vietnam on its openness to increasing data sharing regarding a variety of environmental issues and will continue to support Vietnam's efforts on improving air quality, water management, and marine debris by sharing satellite and remote sensing data.