Vietnam, Australia Enjoy Strong Growth in Two-way Trade
Imports and exports between the nation and Australia during the first half of the year continued to maintain strong growth momentum, with two-way turnover reaching more than US$8.01 billion for the first time, marking an increase of 38.45% on-year.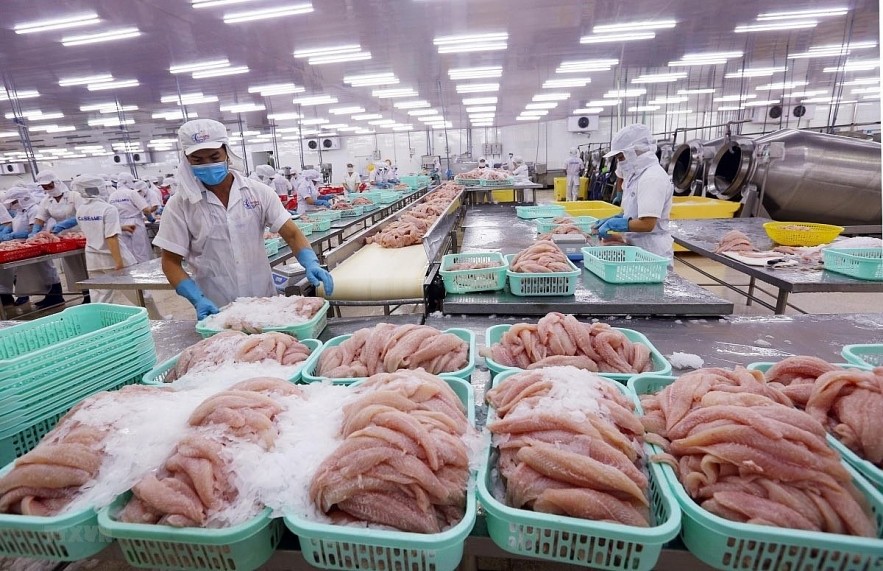 Seafood is among key Vietnamese export items to Australia. Photo: VOV
Vietnam and Australia enjoyed strong growth in two-way trade in the first half of this year at 38.45% to US$8.01 billion for the first time, according to the Vietnam Trade Office in Australia.
Head of the office Nguyen Phu Hoa said that in the first six months of this year, Vietnam exported US$2.78 billion worth of goods to Australia, US$691.35 million higher than the same period last year.
The impressive rise was driven by coffee, seafood, steel and electronic accessories, while fruit and vegetable exports increased in the double digits, cited VNA.
At the same time, imports from Australia in the January-June period exceeded US$5.23 billion, up 41.5% year on year.
With high potential for trade between the two countries, Hoa held that import-export between Vietnam and Australia will continue to rise and may exceed the forecast figure of US$15 billion in 2022, marking a new record.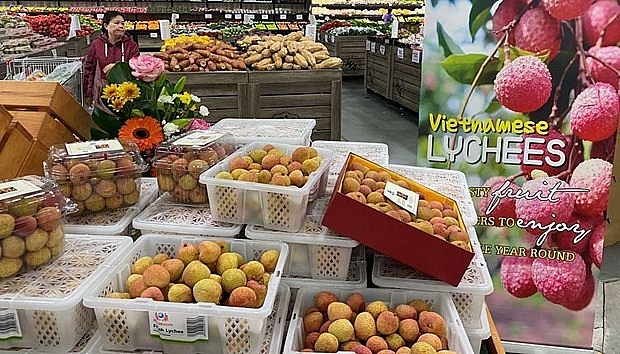 Vietnam and Australia enjoyed strong growth in two-way trade in the first half of this year at 38.45% to US$8.01 billion. Source: VNA
Recent times has seen the Trade Office receive many comments expressing their desire to expand co-operation with Vietnamese partners.
However, Hoa also noted that because the global supply chain remains unstable and transportation costs are high, businesses must be proactive in conducting business and promptly control the supply chain.
In November, 2021, both countries signed a strategy aimed at strengthening economic ties with the goal of turning the two countries into each side's top 10 trading partners and doubling each other's two-way investment.
According to this premise, favorable conditions are offered for both nations' businesses to expand co-operation. Hoa shared that in order to bring the content of the strategy closer to enterprises, the Vietnam Trade Office in Australia has participated and co-ordinated to conduct a host of seminars and workshops. The purpose of this is to disseminate the content of the strategy as a way of providing timely information to Australian businesses.
The Trade Office also simultaneously called on Australian firms to pay close attention and take better advantage of multilateral trade agreements to which both countries are members. This includes deals such as the Comprehensive and Progressive Agreement for Trans-Pacific Partnership (CPTPP) and the Regional Comprehensive Economic Partnership (RCEP), VOV reported.
At seminars held in New South Wales, Queensland, Victoria, and the Northern Territories, Hoa stated that firms should pay close attention to the agreement from the perspective of building a sustainable supply chain between both sides. This is especially true for those with large turnover, in order to expand opportunities and increase investment co-operation with the Vietnamese side.
Moving forward, the Vietnam Trade Office in Australia has initiated plans to continue carrying out numerous trade promotion programmes according to the set action plan, with a view of expanding import and export space for the Vietnamese commodity sectors.
Furthermore, the digital economy will also be promoted by the Trade Office, especially in relation to agricultural products.
Hoa emphasized that many new Vietnamese products have shown growth potential in the Oceania market, such as frozen fruits, including jackfruit, passion fruit, durian, and some spices.
The trade office is therefore studying the new government's economic development programme in Australia in order to promptly enhance co-operation in key Vietnamese industries.