Vietnam becomes alternative choice for US technology firms, as costs rise in other locations
Vietnam has received many large global groups, led by US technology firms, that have brought production chains with capital of up to billions of dollars, becoming a promising alternative as costs rise in other locations.
As Apple's largest partner in iPhone assembling, Foxconn is planning to invest $270 million to expand its production in Vietnam.
According to Nikkei Asian Review, the factory for Apple products in the Dong Mai Industrial Zone (IZ) in Quang Ninh province exported the first consignment of LCD screens last week to take full advantage of the RCEP (Regional Comprehensive Economic Partnership), which was signed recently. The company will also increase production capacity in Vietnam.
The Taiwan-based company, which just began the production of liquid crystal displays in Vietnam last week, aims to take advantage of the new Regional Comprehensive Economic Partnership (RCEP) agreement, and hopes to bolster its production capacity in the country.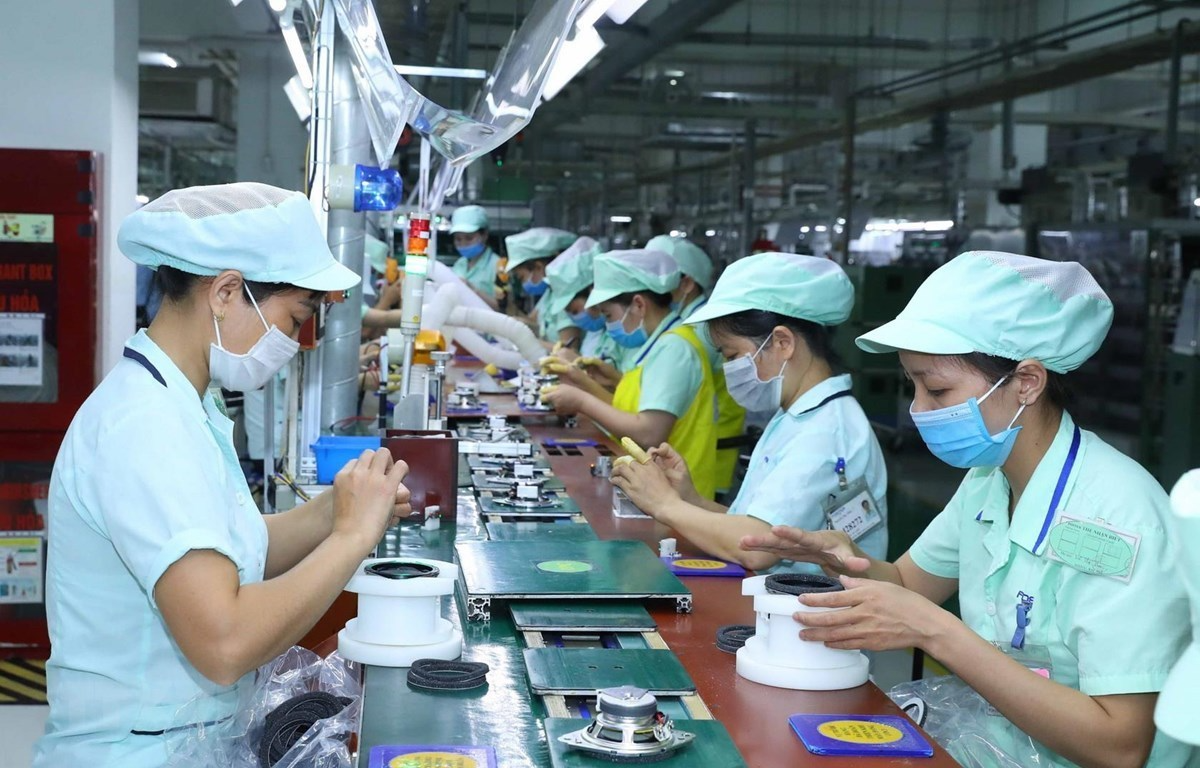 Foxconn will soon establish a new local company in Vietnam. Further details have yet to be disclosed, but the company will likely produce PC-related parts such as displays. (Photo: Vietnamnet)
The 15-member RCEP was signed on November 15 in a bid to reduce tariffs and allow seamless trade in Asia. Foxconn plans to roll out full-scale production in Vietnam and receive the benefits of the free trade framework.
Foxconn will soon establish a new local company in Vietnam. Further details have yet to be disclosed, but the company will likely produce PC-related parts such as displays.
Taiwan is not a part of RCEP, and most of Foxconn's production bases are in mainland China. Although China is a party to the trading bloc, the uncertainty surrounding Beijing-Washington relations has led many companies, including Foxconn, to search for better production sites.
Vietnam, which is a member of RCEP, is geographically close to China, making it convenient for parts procurement, and has cheap labor costs.
Young Liu, Foxconn's chairman, has said that "the investment fever in Vietnam by major businesses is already quite considerable," and "It is difficult to find land in North Vietnam" close to the border with China. On Wednesday, he said his company makes a wide range of products in Vietnam, including TVs, telecom equipment and computer-related products.
Foxconn is currently rushing to shift away from being overly dependent on Chinese production, with the goal of making its production outside China total more than 30% of its overall production.
Rival companies such as Taiwanese electronics manufacturer Pegatron and contract manufacturer Wistron have also decided to expand into Vietnam, with the latter planning to invest US$1 billion to build a manufacturing complex at the Nam Dinh Vu industrial park in the northern city of Haiphong.
Why Vietnam has become a promising alternative for US Businesses in Asia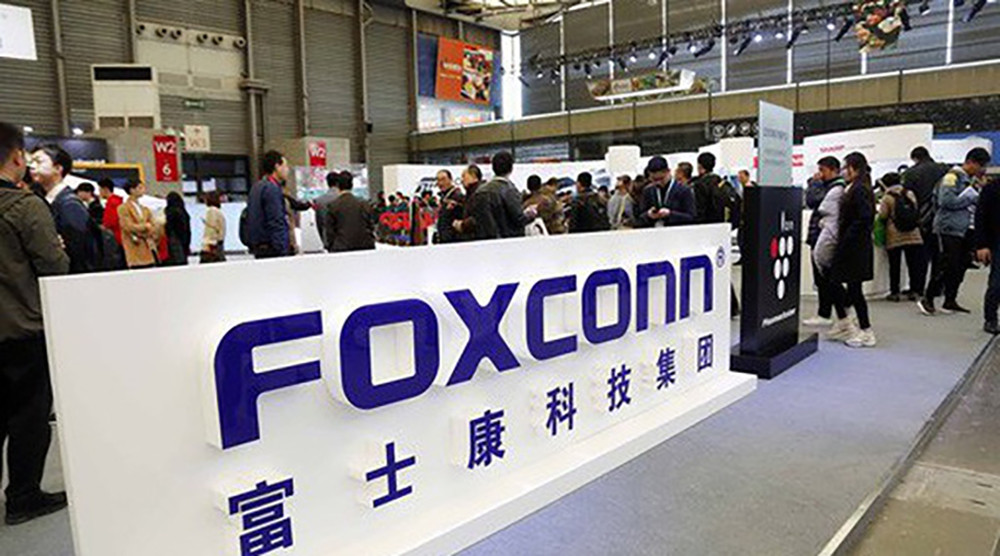 Foxconn will soon establish a new local company in Vietnam. (Photo: Hanoitimes)
Vietnam has garnered international praise for its swift and effective response to the COVID-19 outbreak. Vietnam fought the pandemic early, closed its border to foreigners, and imposed social isolation measures on April 1. It lifted these measures on April 22, reopening its economy for business. A recent outbreak in Da Nang showed that Vietnam is not shy and imposed a lockdown on the city to get a grip on additional cases.
Although the country is not immune to the global economic downturn, its prospects for recovery remain positive and are the brightest among Asian countries. This view was also shared by the financial service firm UBS in a research note. In the first half of the year, Vietnam recorded 1.81 GDP growth. Despite being modest, these rates are encouraging considering that Vietnam is one of few countries that achieved positive net growth during the pandemic.
Vietnam's control of the pandemic and its continued growth has further cemented its position as a safe business environment compared to others. And US businesses have noticed. Apple has planned to shift significant production of its products including its AirPods to Vietnam.
Even before the pandemic – furniture businesses such as US-based Lovesac and Wanek Furniture – affiliated to US supplier and retailer Ashley Home began moving production to Vietnam. US company Nike now makes most of its shoes in Vietnam while US tech giant Google plans to produce its Pixel smartphones from Vietnam instead of China.
Most recently, US chipmaker Intel, which has already invested US$1 billion in Vietnam is looking to increase its investment at Ho Chi Minh City's Saigon Hi-Tech Park. Universal Alloy Corporation – a US-based global manufacturer of aircraft components for aircraft companies such as Boeing and Airbus, inaugurated its facility in Da Nang earlier this year.
All these factors make Vietnam a 'trade war winner' and an ideal place to do business and attract investment. Yet, Vietnam's gains have not been contingent on deteriorating US-China ties alone. Vietnam's skilled and low-cost labor force, infrastructure, stable government, safe environment, and free trade agreements are what US investors are looking for during this unpredictable time. This trend is likely to continue for the foreseeable future. And Vietnam is also well placed to capitalize on disrupted supply chains elsewhere due to the pandemic.
While the trade war and pandemic have created enough push factors to encourage manufacturing businesses to relocate, Vietnam's great challenge now will be how to manage its growth sustainably.
Moreover, before sizing up Vietnam as a potential destination for relocation, US investors must do their due diligence and consider several factors, such as identifying a location, raw materials, sourcing partners, and supply chain logistics.
According to Vietnamnet, in 2020, the average occupancy rate in industrial zones was up more than 70 percent year-on-year.
Four factors have been cited to explain the rapid recovery of the industrial real estate segment in Vietnam..
Bilateral FTAs, such as the EVFTA, also promise to improve market accessibility. Vietnam is in a good position to recover and thrive after the Covid-19 pandemic ends.
However, experts point out that Vietnam is still in an early stage of developing industrial real estate in connection with supply chains, warehouses and transport. Therefore, it is necessary to develop more detailed strategies to support investors who want to join the real estate segment.
Nguyen Hoai An from CBRE Vietnam said that IZ developers need to change their view about product development to adapt to the new circumstances. Modern technologies are needed to manage and run infrastructure, and legal and personnel services should be provided to help tenants save time and costs.
When industries develop, demand for qualified workers will increase. The country needs to satisfy the demand for a high-quality workforce. In order to do so, it is necessary to make serious investments in education, especially in information technology, mathematics and science.
As for prospects in 2021, John Campbell from Savills Vietnam said that re-orienting the segments belonging to supply chains is getting clearer, and that many investors are expecting a busy year after barriers are removed.
Overseas Vietnamese
Vice President Vo Thi Anh Xuan had meetings with several Thai leaders and high-ranking officials within the framework of her visit to Thailand to attend the Global Summit of Women (GSW) 2022.