Vietnam highland shines in flower season
As new year approaches, spring flowers bloom all over the highland of Y Ty, Moc Chau, Da Lat,...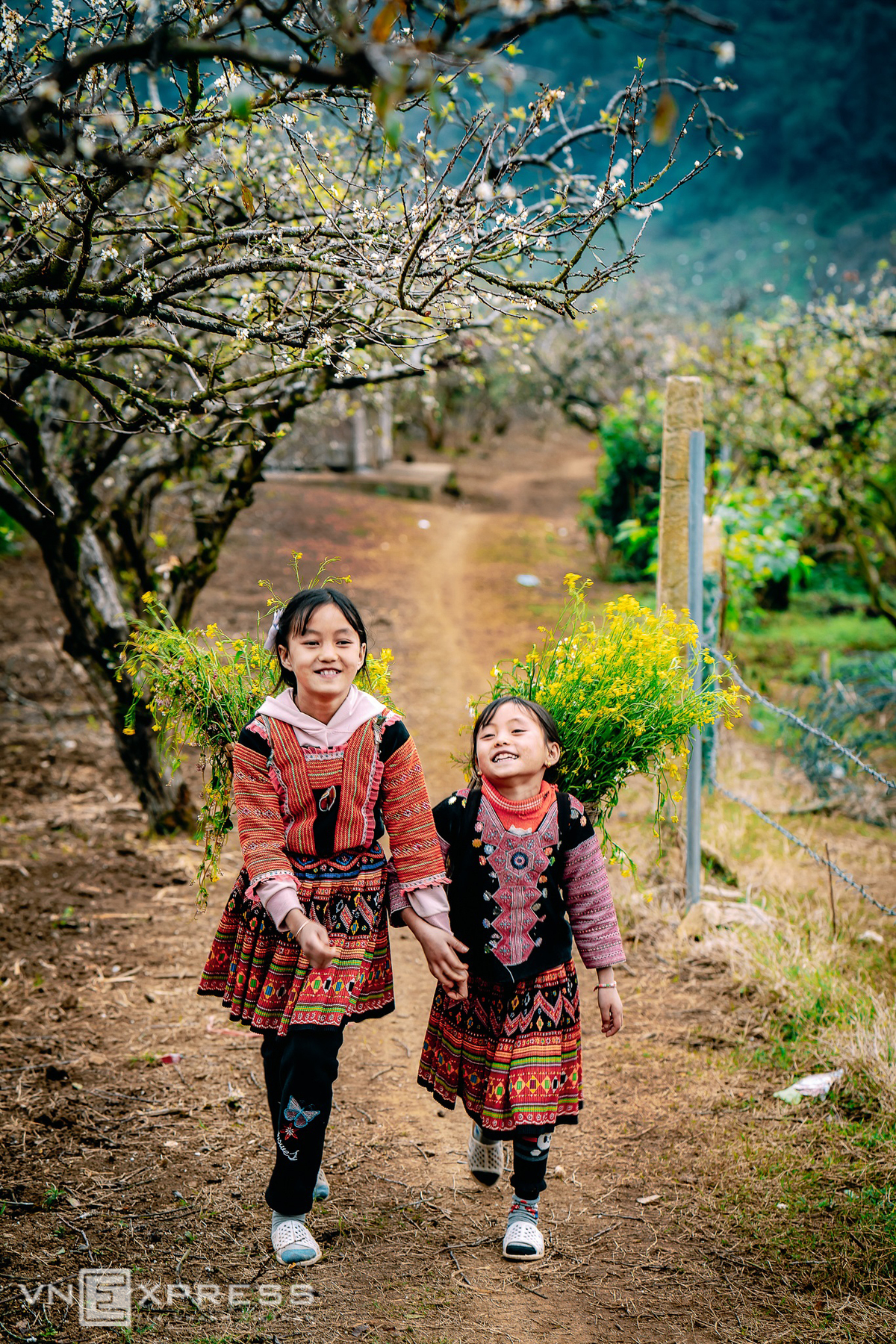 Since the beginning of December, Moc Chau has been covered by a pristine white color of early-blooming plum blossoms. This photo shows two Hmong girls carry yellow mustard flowers basket, walking under plum blossoms in Na Ka village, a place known as "spring paradise" in the mountain, about 16 km from the town center of Moc Chau farm. (Photo: VN Express)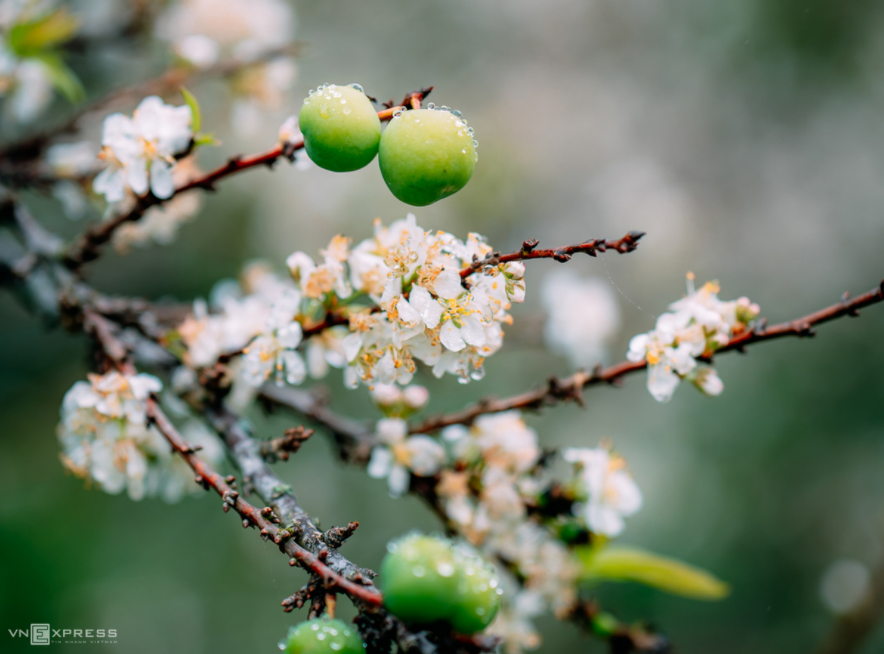 Coming to Moc Chau in this season, visitors can easily find flowering plum trees, where young plum fruits scatteringly appear, on the roadside, halfway up in the hills or in the valleys. (Photo: VN Express)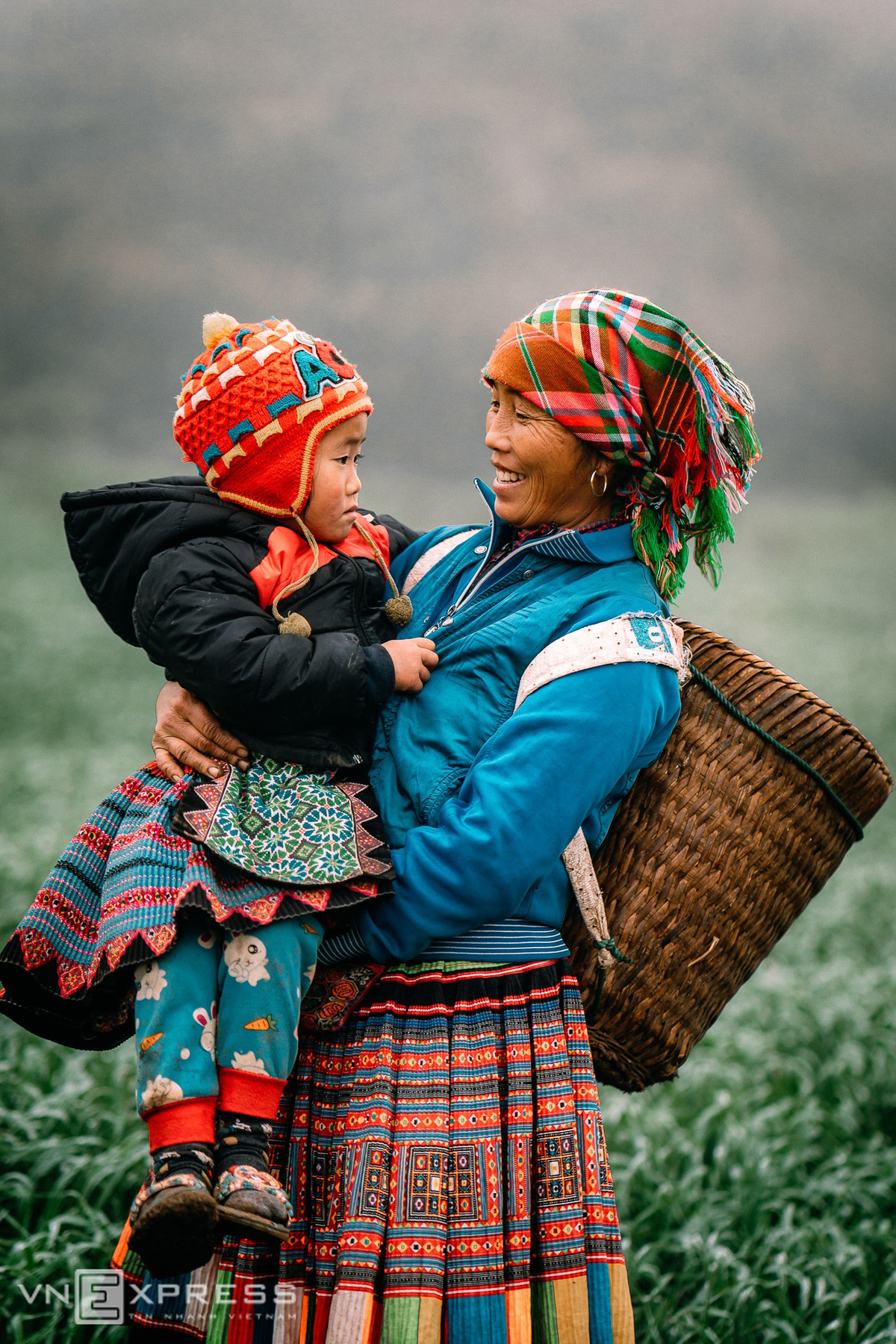 A mother and her son of the Mong ethnic group in the highlands of Pa Phach village, Dong Sang commune. The village is located on Highway 6, about 5 km from Moc Chau intersection. (Photo: VN Express)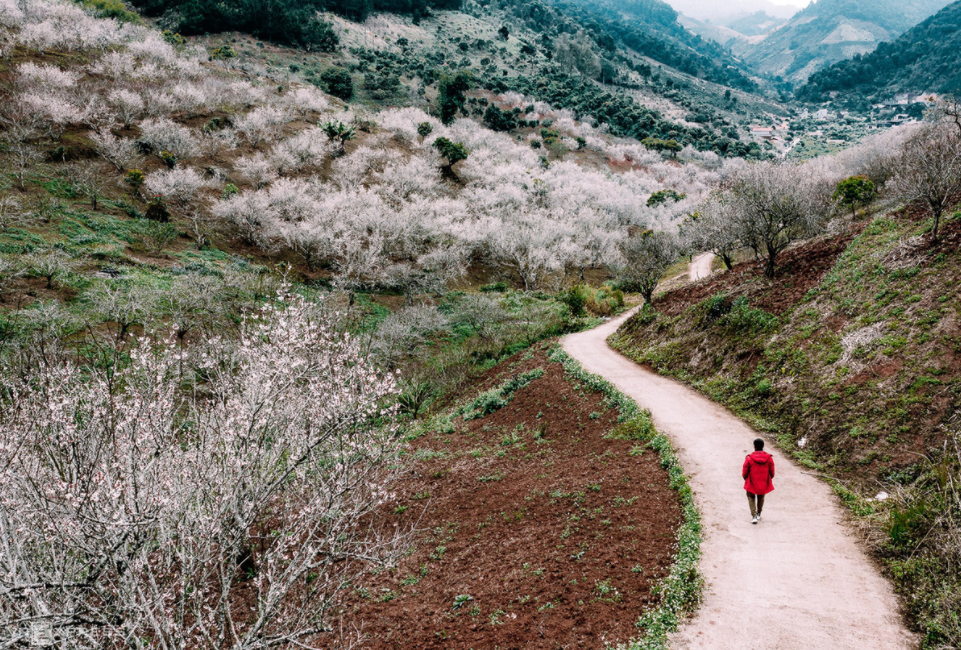 A photo of plum blossom forest blooms white hills in Moc Chau, taken on January 9. In January - February, after the plum garden has undergone the coldness of the winter, little cute plum flowers start opening out gradually under the warmth of the spring, creating a romantic and picturesque spectacle among the vast area of mountains and hills. It is hard to resist this poetic beauty. (Photo: VN Express)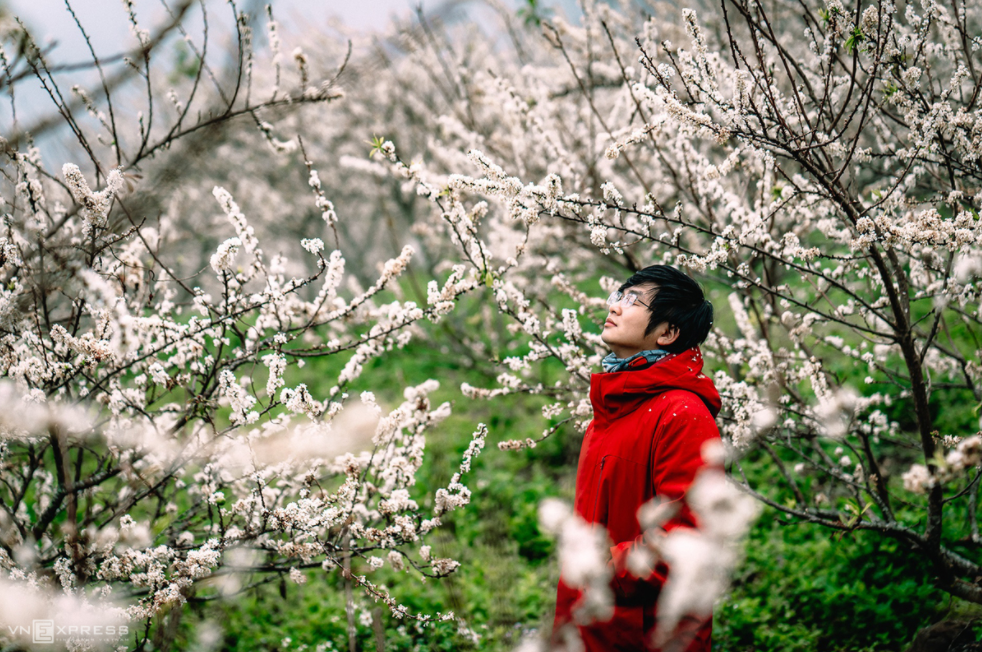 Plum blossoms bloom simultaneously for 2-3 weeks, covering valleys and hillsides, creating delightful scenes. The little white flowers bring true spring beauty to the area and attract crowds of tourists eager to take pictures. You can also enjoy a beautiful white blossom in the neighboring provinces such as Son La province. (Photo: VN Express)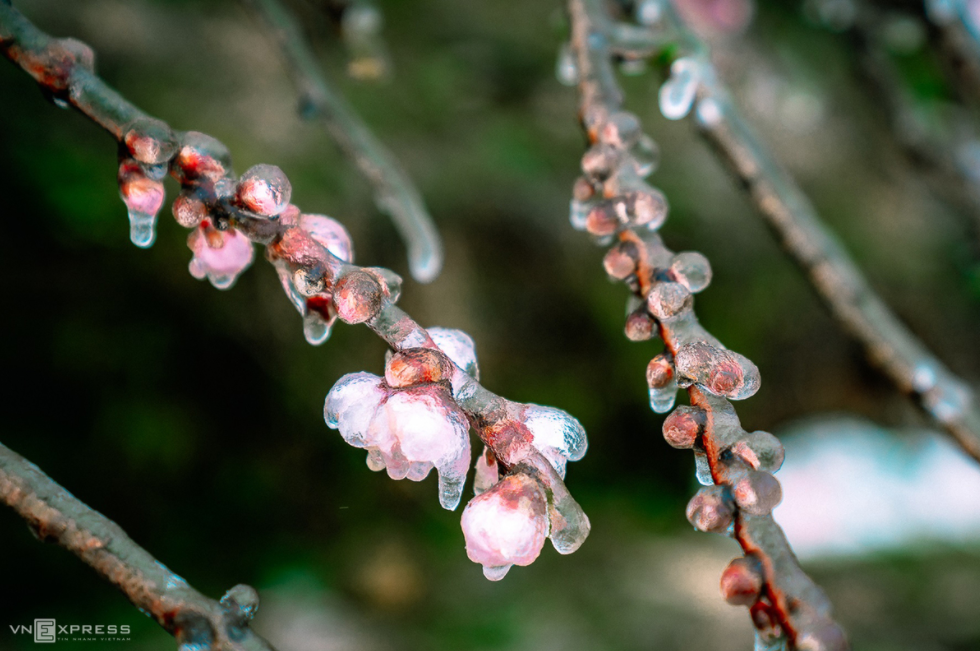 A photo, taken on January 11, shows a branch of peach flowers in ice. At the time that the photo was taken, there was a wave of cold air spilling down the northern mountainous region, causing frost and ice in many regions such as Sa Pa, Y Ty in Lao Cai, Phia Oac in Cao Bang, Mau Son in Lang Son, Binh Lieu in Quang Ninh. (Photo: VN Express)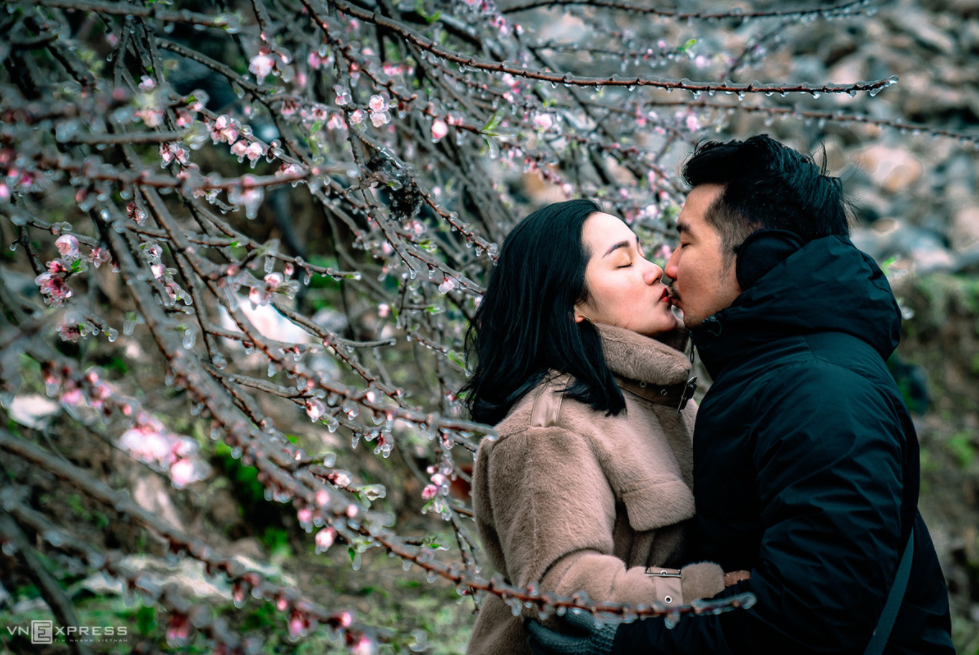 The kiss of an icy day in Sa Pa of a young couple. (Photo: VN Express)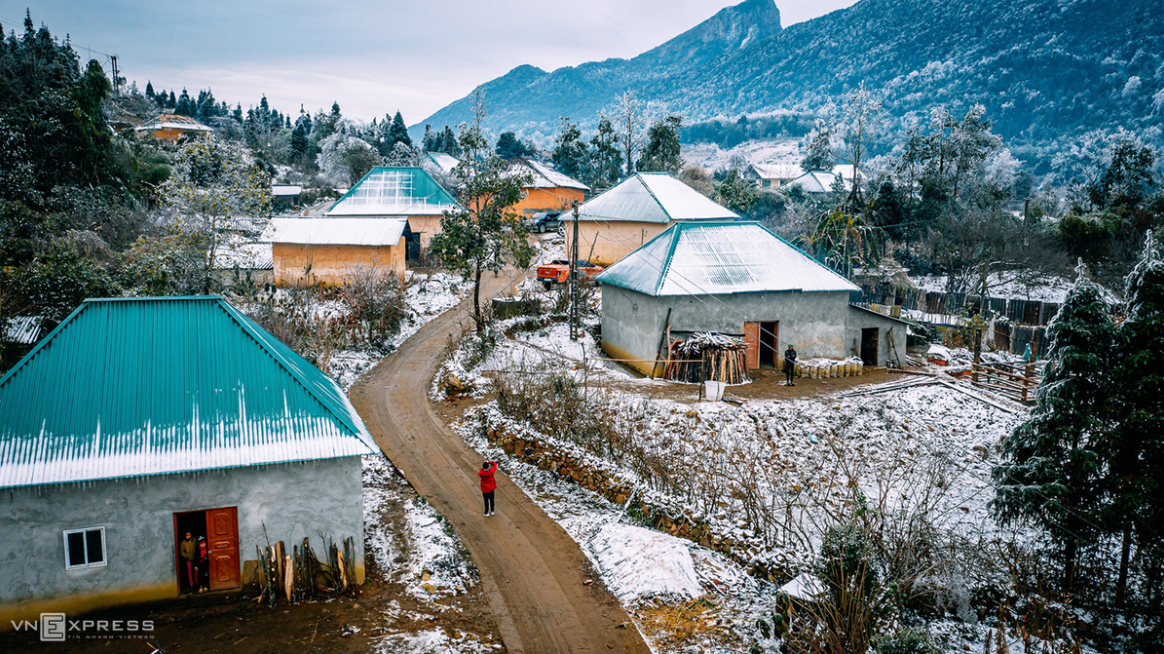 Snow fell in a small village at the foot of Nhiu Co San, Y Ty mountain on the morning of January 12. At Y Ty, the snow fell from the night of January 10 to January 12. The ice was then but gradually melted, but tourists everywhere still flocked to Y Ty to "hunt for snow", which is a rare-to-find scene in the tropical country of Vietnam. (Photo: VN Express)
This year, the cherry blossom season comes early on the slopes of Lang Biang, Trai Mat - Cau Dat. The inner city of Dalat will gradually be covered in the pink hue of cherry blossoms at the end of January. (Photo: VN Express)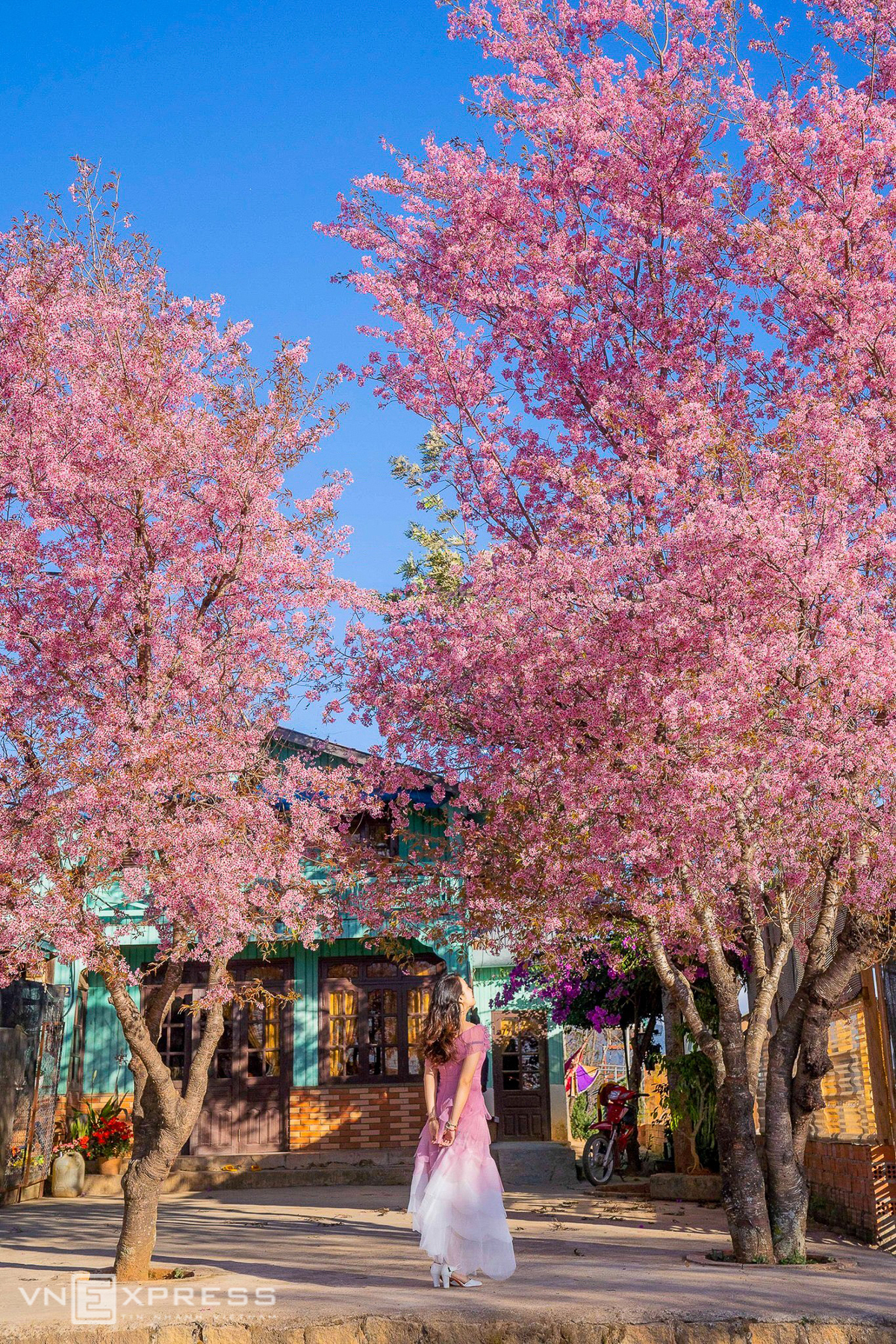 In Lam Dong, at the end of December and early January, there are also many streets filled with cherry blossoms. The photo above shows a girl watching a cherry blossoms canopy in a small village of Da Sar commune, Lac Duong district. (Photo: VN Express)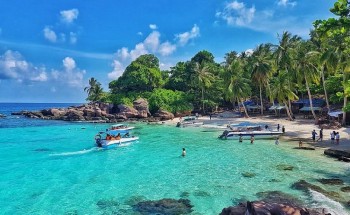 National
Vietnam News Today (Jan. 18): Vietnam confirms 21,691 new local Covid-19 cases; Logo marking 30 years of Vietnam-RoK diplomatic ties unveiled; Phu Quoc represents golden hope for Vietnamese tourism rebound; Int'l searches on Vietnam tourism reopening on the rise.