Vietnam Briefing: EU investors remain confident in Vietnam's business environment
European business leaders remain confident in Vietnam's economy, anticipating that Q2 performance will further improve.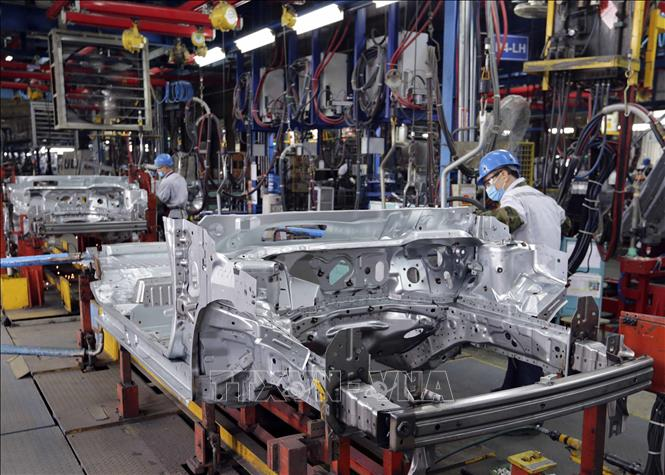 Auto manufacturing at Ford Vietnam. Photo: VNA
Vietnam Briefing, the website of the foreign investment consulting firm Dezan Shira & Associates, on May 13 published an article on the EU's sustained investment in Vietnam and the country's business environment.
The article cited the European Commission as saying that with a foreign trade volume of about US$41.3 billion, the EU is currently among Vietnam's largest trading partners.
Vietnam is the EU's 16th-largest trade partner and within the Association of Southeast Asian Nations (ASEAN), the EU's second-largest trading partner.
Vietnam's exports to the EU increased by 28 percent year on year to reach nearly US$10 billion in the first quarter of this year. Overall shipments from some EU countries such as Denmark, Belgium, Portugal, and Italy grew by 20-25 percent.
The EU's main exports to Vietnam are high tech products, including electrical machinery and equipment, aircraft, vehicles, and pharmaceutical products, while Vietnam's main exports to the EU are telephone sets, electronic products, footwear, textiles and clothing, coffee, rice, seafood, and furniture.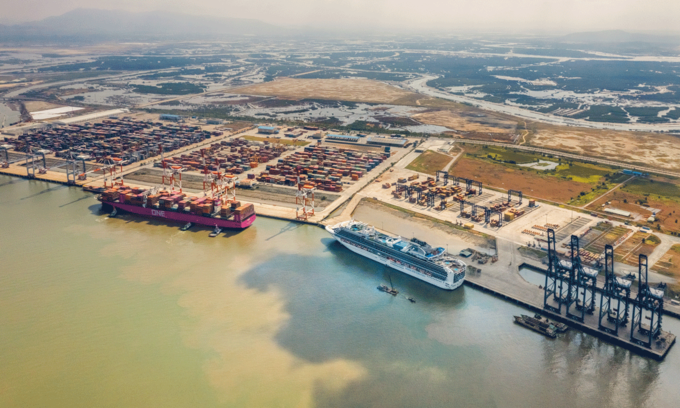 An aerial view of the Tan Cang - Cai Mep International Terminal in southern Ba Ria-Vung Tau Province. Photo by Shutterstock
The EU-Vietnam Free Trade Agreement (EVFTA), with its liberalisation of customs duties and the deepening of trade and business relations, represents a great opportunity for EU companies, the article said.
It will provide greater access to an emerging market with almost 100 million people, including about 55 million workers. In addition, the agreement opens opportunities for partnership, dialogue, and cooperation and creates stronger relations with the Southeast Asian region.
Moreover, thanks to the current ratified investment agreement EU-Vietnam Investment Protection Agreement (EVIPA), it should be easier for EU companies to invest in the previously highly restricted sector. For example, the maximum foreign shareholding in commercial banks has been increased from 30 percent to 49 percent.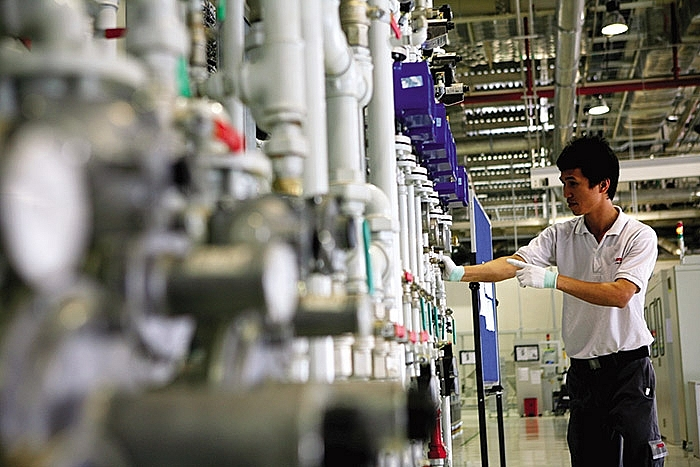 Together, the EVFTA and the IPA will not just attract new European investment, but give those investors greater confidence in Vietnam. Photo: VIR
Most recently, EuroCham's Business Climate Index (BCI) Q1 2021 in a survey revealed that European business leaders remain confident in Vietnam's economy, anticipating that Q2 performance will further improve. It goes on to say that apart from international travel restrictions, it's business as usual in Vietnam. The BCI Index hit 73.9 points in Q1 2021 – the highest since Q3 2019.
Business leaders also see benefits of the EVFTA with more than 60 percent benefitting from the agreement. However, the survey also noted that 'administrative procedures' was the biggest challenge to take advantage of the EVFTA.
According to ScandAsia magazine, high economic growth and strong investment infrastructure are some of the reasons why Northern European businesses consider Vietnam. It further said that Swedish exports to Vietnam increased by almost six percent in 2020 despite the pandemic.
The report also said that while there are challenges, there remain opportunities for small and medium-sized enterprises in Vietnam, according to the article./.
As of April 20, Vietnam attracted US$12.25 billion in foreign direct investment (FDI), equivalent to 99.3 percent compared to the same period last year, the Ministry of Planning and Investment's Foreign Investment Agency reported.
The average size of newly-licensed projects and those registering to adjust their capital increased by less than $7 million per project in comparison with the same period last year.
The four-month period saw FDI projects disburse $5.5 billion, up 6.8 percent over the same period last year, thanks to the recovery of production and business operations.
Currently, Vietnam has 33,463 valid foreign investment projects with total registered capital of $394.9 billion. These projects disbursed $238.36 billion, or 60.4 percent of the total valid registered investment capital.