Vietnam Business & Weather Briefing (June 12): Vietnam jumped 5 spots in top global startup ecosystems
Vietnam Business & Weather Briefing (June 12): Banks told to control lending for real estate projects, Vietnam jumped five spots to rank 54 in the top global startup ecosystems
Business briefing
Gold rate: VND 69.55 million/tael
Real estate news: Banks told to control lending for real estate projects
Business news: Vietnam jumped five spots to rank 54 in the top global startup ecosystems
Weather forecast
Rainfall has shown signs of decreasing compared to the previous days yet the risk of flashflood remains
Business Briefing
Gold rate
On June 12, the gold price is listed by DOJI Group at VND 68.55 million/tael (buying), and VND 69.55 million/tael (selling). Compared to the last session, the buying price decreased by VND 150,000/tael for buying and 100,000 VND/tael for selling.
Saigon SJC listed the buying price at VND 68.75 million/tael and the selling price at VND 69.65 million/tael. Compared to the last session, the gold price at Saigon SJC remained unchanged in both buying and selling directions.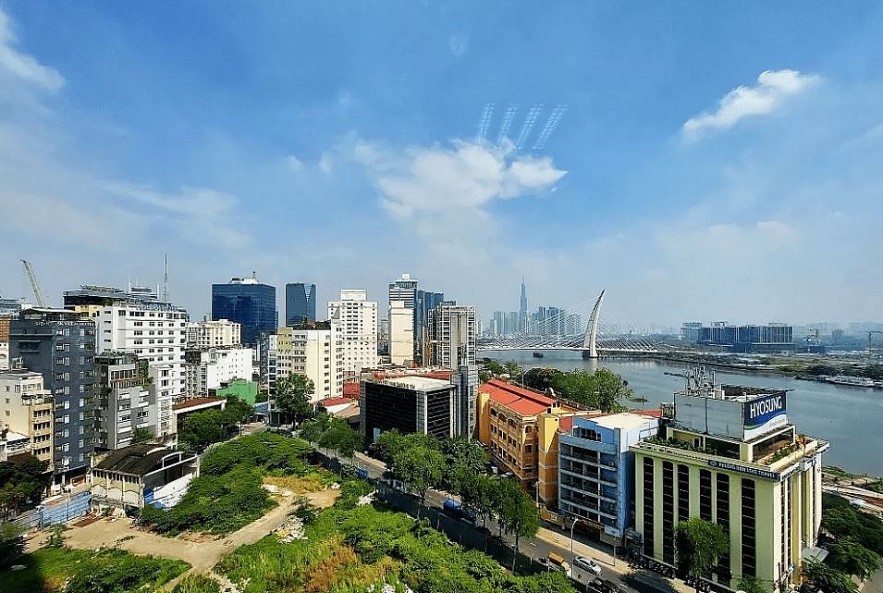 Photo: Vietnamnet
Real estate news: Banks told to control lending for real estate projects
At the ongoing National Assembly session, Le Thanh Van, a deputy from Ca Mau, expressed concern about the development of the real estate market amid information that the State Bank of Vietnam (SBV) has told commercial banks to tighten lending to the sector.
Van said the real estate market plays an important role in the economy and the tightening of credit to the market may lead to serious consequences: the market will become stagnant and the poo, especially poor urbanites, will not be able to buy low-cost housing. Meanwhile, the aims of the state are restricting speculation and preventing real estate bubbles. While the watchdog agency affirmed that it has not tightened lending, investors complain that it has been very difficult to seek capital in the last five months.
SBV Governor Nguyen Thi Hong said there are many subjects in the real estate market, attracting investments from many different sources. Credit is one of the investment channels. For many years, SBV has been following the principle that credit expansion must be associated with safety and effectiveness. Capital should go to production and business, while lending to risky fields should be restricted.
Real estate is a risky field. To prevent risks, commercial banks only provide loans if clients can satisfy requirements and are solvent. Real estate is a valuable asset and it needs long-term capital to develop, while banks' deposits are short-term capital. If credit institutions cannot control real estate loans, they will lose capital. The central bank requests credit institutions to keep cautious when granting loans and regularly re-assess mortgaged assets to identify risks. Real estate outstanding loans by the end of 2020 reached VND 2.2 quadrillion.
Regarding the housing supply for low-income earners, Vietnam is applying many policies. Decree 100 regulates the lending via the Vietnam Bank for Social Policies, while the 2% interest rate subsidy package comprises of the capital for social housing development, housing for workers, and upgrade of old apartments.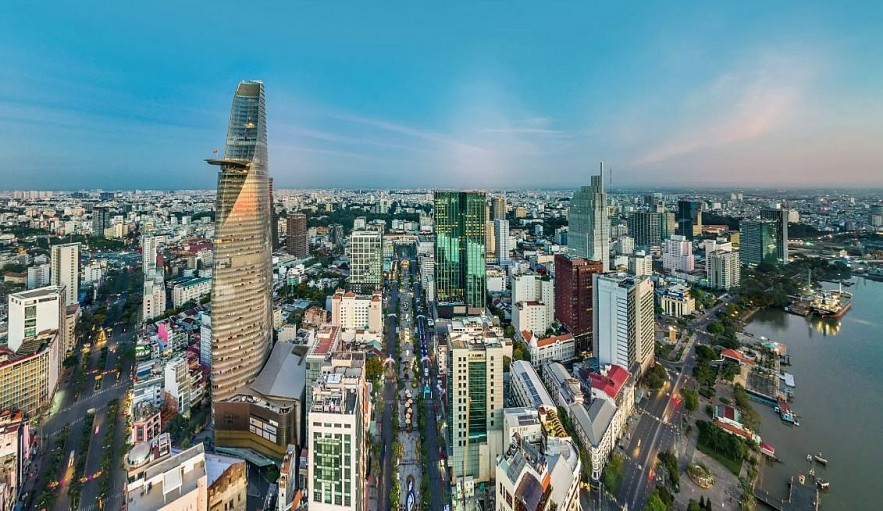 Photo: Vietnamnet
Business news: Vietnam jumped five spots to rank 54 in the top global startup ecosystems
Vietnam rose from sixth to fifth place in Southeast Asia, displacing the Philippines, and is well-positioned to overtake Thailand (rank 4) next year if this positive momentum continues. The gap between the two only ranked Vietnamese cities has widened this year. Ho Chi Minh City ranks first and is moving closer to the global top 100, jumping 68 spots to 111, and showing positive momentum from last year. This rapid growth signals that good things are happening in Ho Chi Minh.
The Vietnamese startup ecosystem has massive potential, mostly due to the substantial market size of the economy, making the creation of successful local startups profitable even if they do not expand internationally. A large number of expats and digital nomads in Ho Chi Minh City further contributes to the growth of the local ecosystem. However, to become a true regional and global hub, Vietnam will have to generate innovations that have a regional or global impact, according to Vietnamnet.
To attract foreign investors or companies to Vietnam, the government offers tax incentives. In 2016, Vietnam approved the Initiative for the startup ecosystem in Vietnam until 2025, more commonly known as National Programme 844, to further promote the thriving startup ecosystems in the country.
Since the beginning of the program, there has been strong growth both in the number of new startups and in their revenues. In 2018, the government approved the Law on Supporting Small and Medium-sized Enterprises to support startups through technology transfer, investments, training, and incentives for venture capital funds. According to StartupBlink, growing industries that attract investors to Vietnamese startups include e-commerce, fintech, food tech, enterprise solutions, and IT services. With unicorns such as MoMo and Sky Mavis, Vietnam is revealing itself to be a startup powerhouse in Southeast Asia.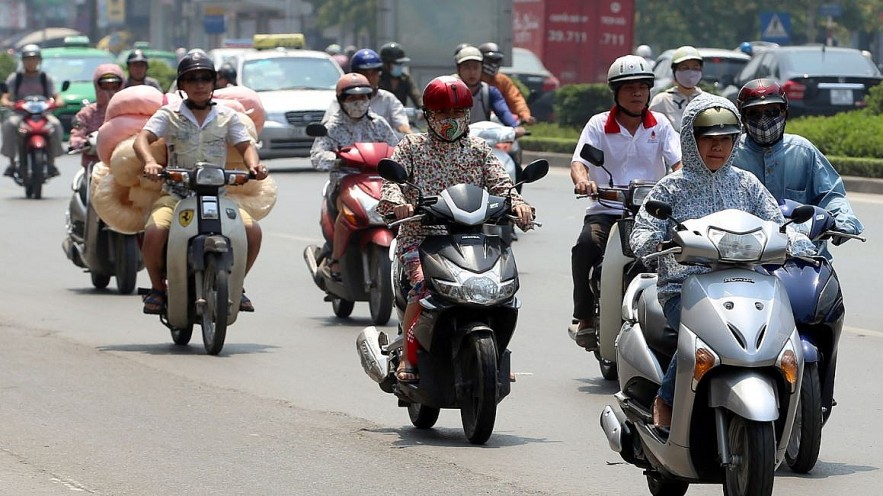 Photo: The thao & Van hoa
Weather Forecast
June 12 - 13: From June 12 to June 13, there will be showers and thunderstorms in the northern mountainous and midland regions. Rainfall has shown signs of decreasing compared to the previous days. However, there is still a high risk of flash floods and landslides in the northern mountainous provinces and inundation in low-lying areas.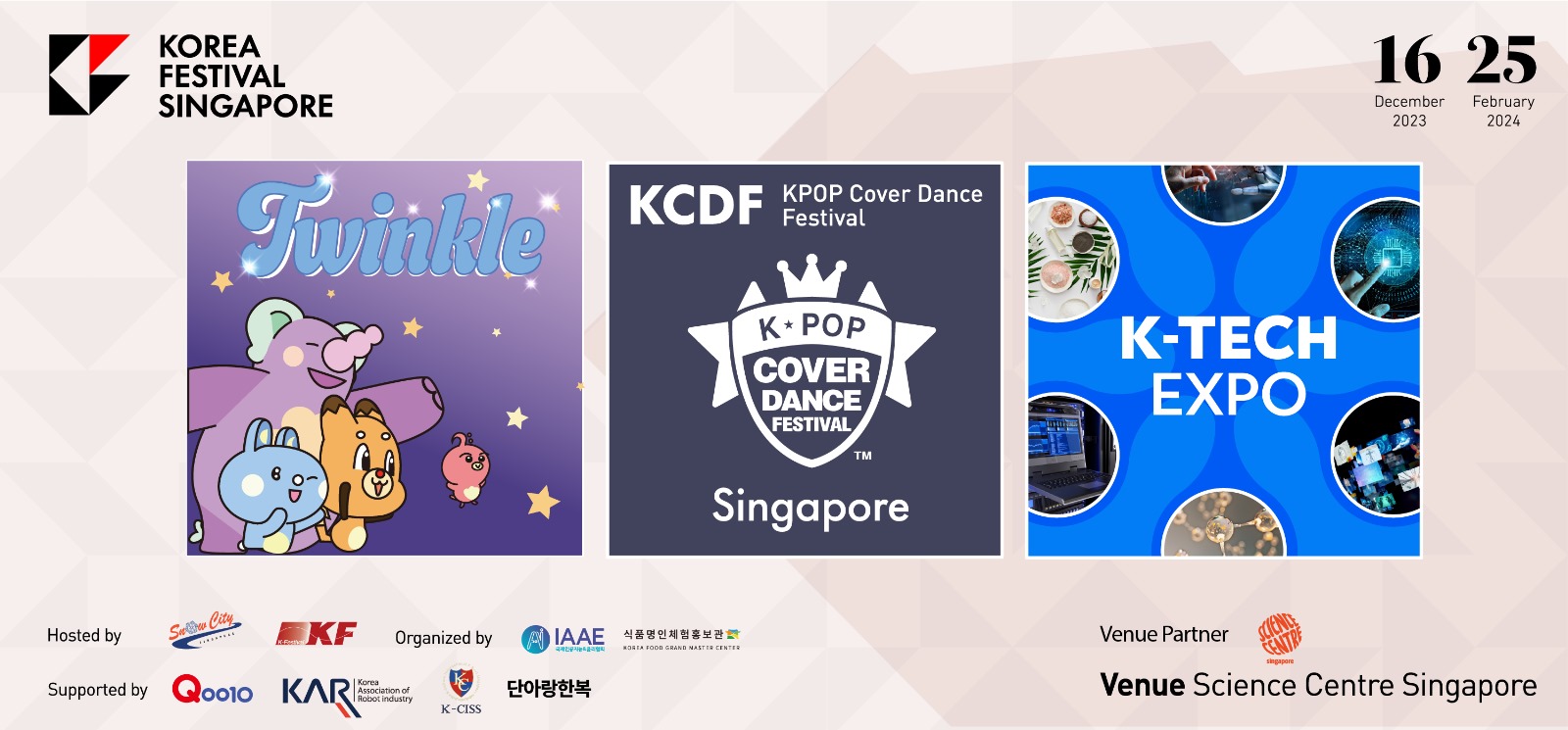 Economy
The "Korea Festival Singapore 2023" will be hosted by K-Festival Ltd and Snow City. between 16 December 2023 and 25 February 2024, associating with Science Centre Singapore as its venue partner.
December 08, 2023 | 11:00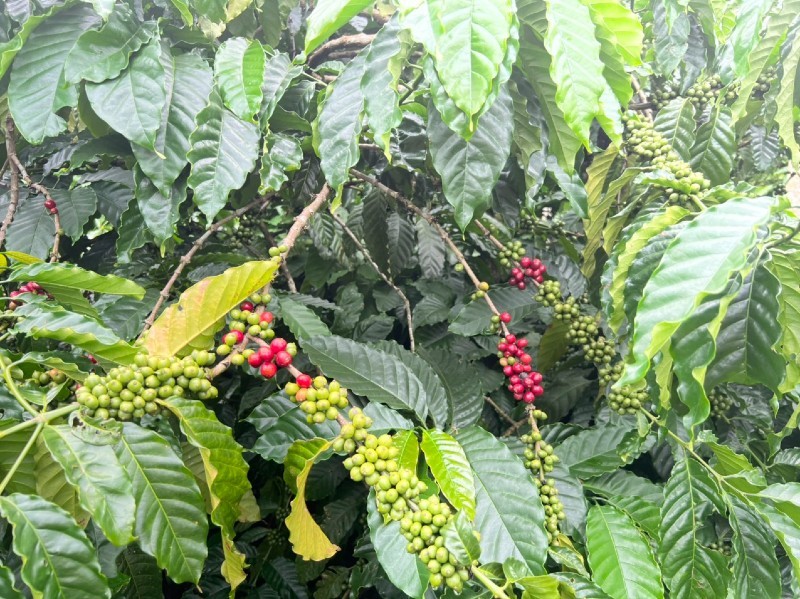 Economy
Reduced output causes coffee prices to continuously increase from the beginning of the season, possibly even the highest in the world in 2024.
December 08, 2023 | 10:50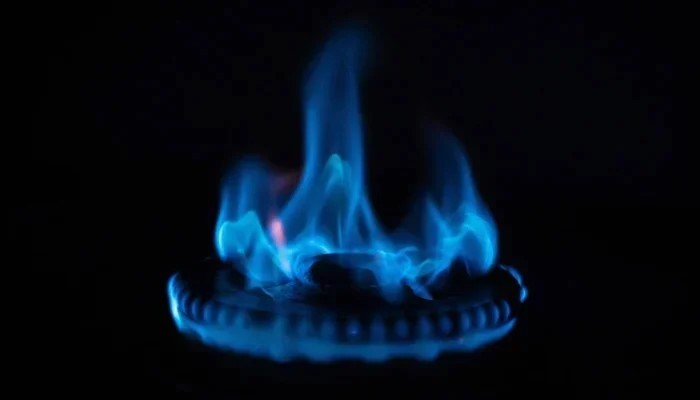 Economy
The authorities are working on a staggered increase for 'protected residential consumers' across the country from January 2024, as the gas system faces an Rs100 billion deficit on their account, senior officials of the energy ministry said.
December 08, 2023 | 08:00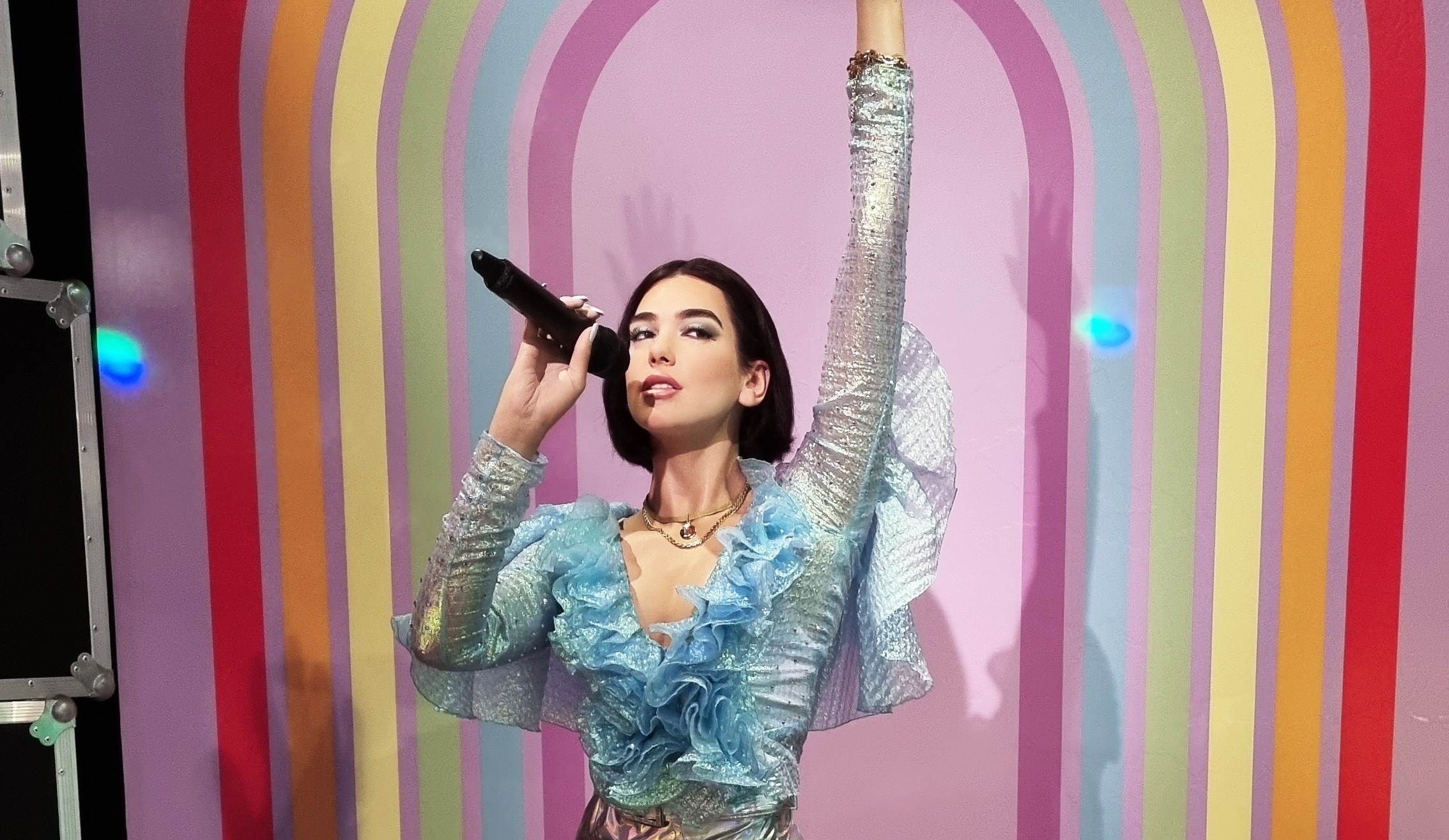 Economy
Right on the heels of the launch of her much-awaited new single "Houdini", the iconic wax attraction Madame Tussauds Singapore welcomes Grammy Award-winning British pop star, Dua Lipa's latest wax figure to its doors! Dua Lipa's fifth wax figure is dressed in a blue iridescent ruffle top and holographic pants, which was inspired by her performance outfit worn during the UEFA Champion League Finals in 2018.
December 08, 2023 | 07:00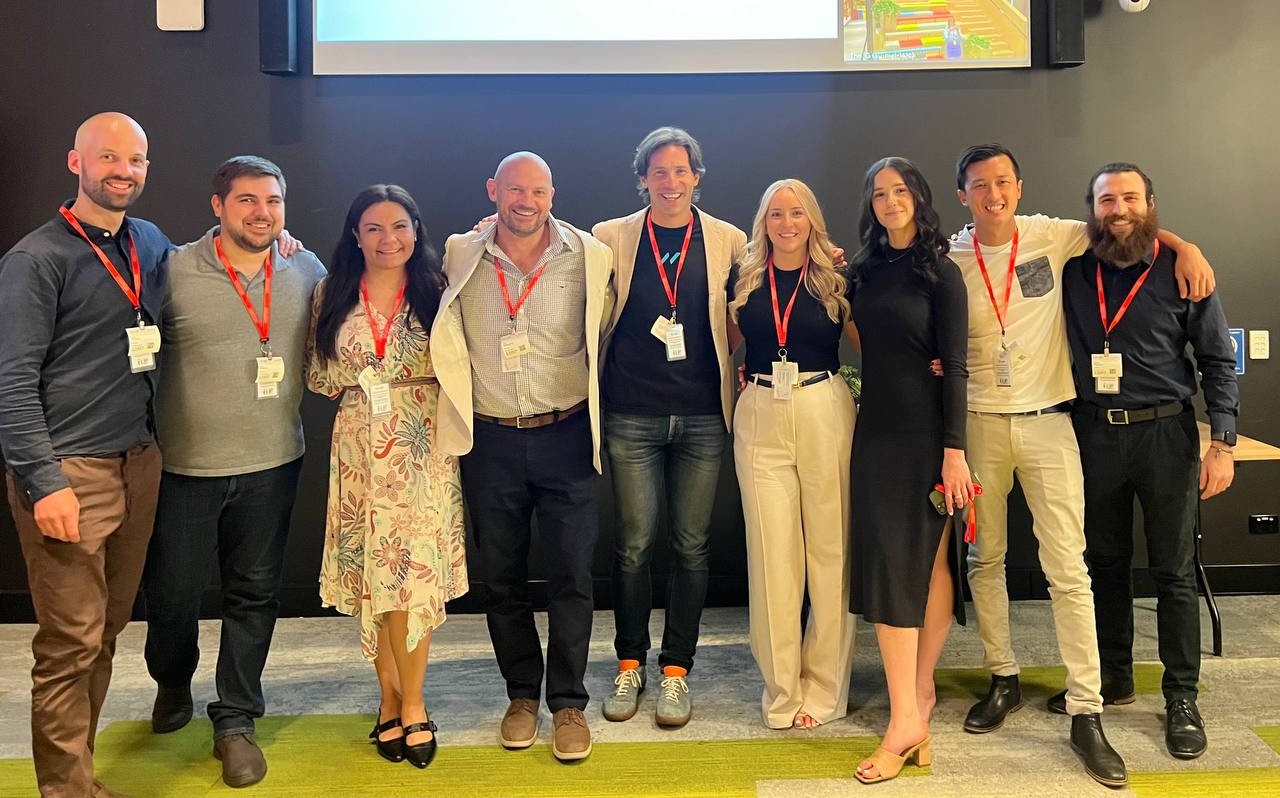 Economy
NCS and Google Cloud announced today their strategic partnership to accelerate AI-led transformation for public and private sector organizations across Singapore, Australia, and the wider Asia Pacific (APAC) region.
December 07, 2023 | 17:35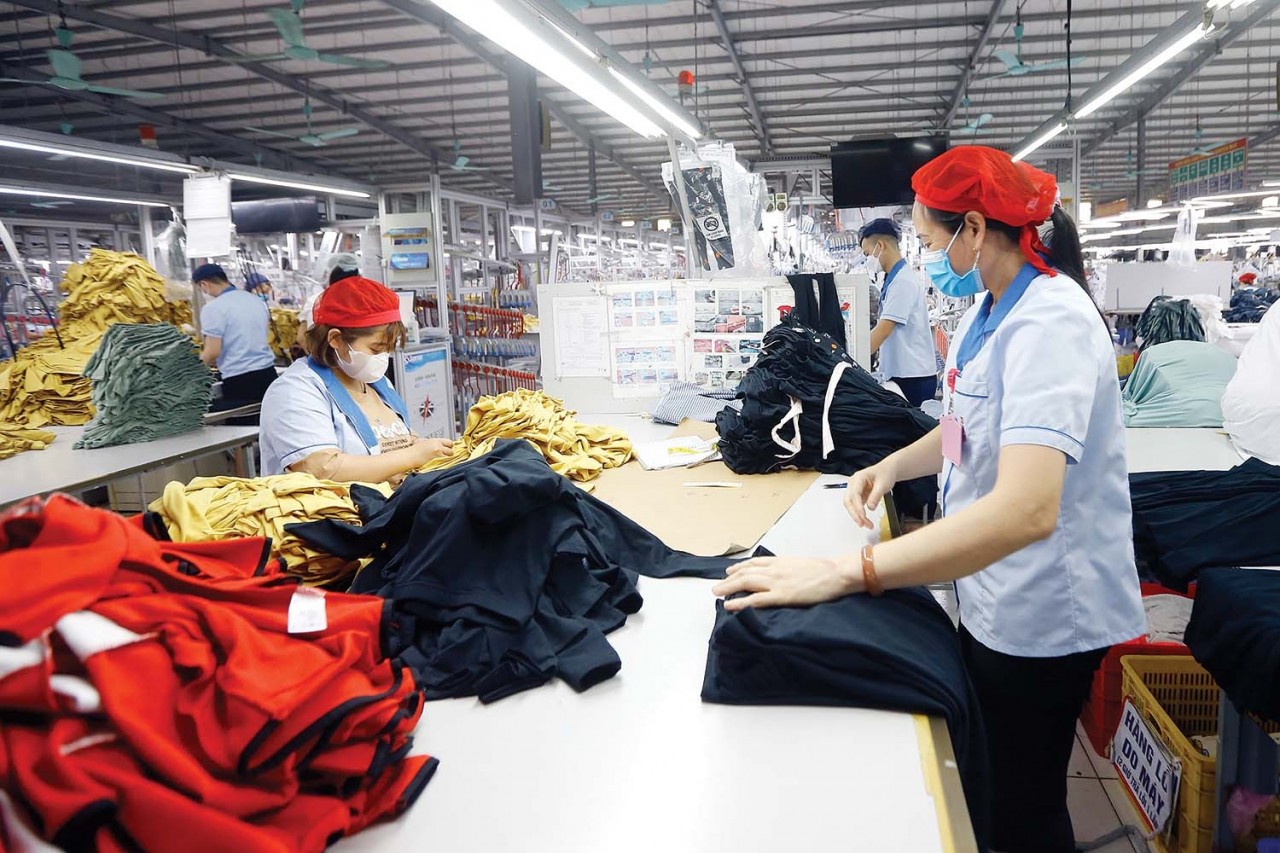 Economy
According to experts from the Ministry of Industry and Trade of Vietnam (MoIT), exporters to the Eurasia region need to set up the right strategy to effectively take advantage of the free trade agreements and joint trade committees.
December 07, 2023 | 15:44
Economy
Over the past years, activities to strengthen and perfect the legal framework, aiming to improve the capacity of exercising intellectual property (IP) rights, have made important contributions to spurring economic growth based on innovation.
December 07, 2023 | 10:49