Vietnam Business & Weather Briefing (Oct 30): Rice exports bring in US$3 billion for Vietnam
Vietnam Business & Weather Briefing (Oct 30): Warehouses run out as sales to rise at year-end, ten-month CPI increases 2.89% year on year
Business Briefing
Gold rate: VND 66.1 million/tael (buying) - VND 67 million/tael (selling)
Market news: Warehouses run out as sales to rise at year-end, ten-month CPI increases 2.89% year on year
Export news: Rice exports bring in US$3 billion for Vietnam
Weather Forecast
Cold air is causing strong winds over the northern region of the South China Sea.
Business Briefing
Gold rate
SJC's gold price was listed by Phu Nhuan Jewelry Company (PNJ) at VND 66.1 million/tael (buying), VND 67 million/tael (selling), staying stable compared to yesterday. Compared to the end of last week, today's gold price for SJC gold has decreased by VND 500,000 per tael.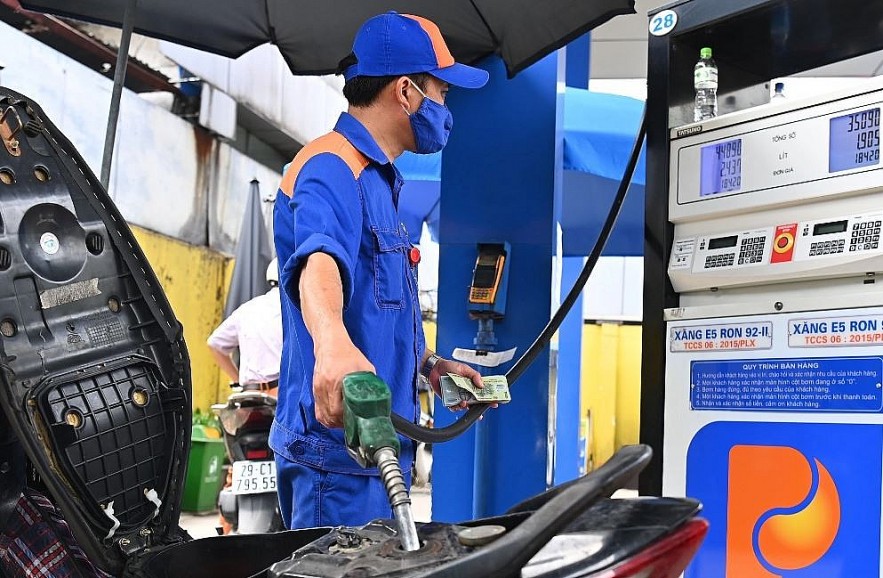 Photo: Zing News
Market news: Warehouses run out as sales to rise at year-end
E-commerce platforms are seeking warehouses to store goods to prepare for the year-end sales season. Many sales events will be held in the last quarter, including Black Friday, Singles' Day November 11, Christmas, and New Year holidays. Orders for fashion products, sweets, cosmetics, electronics, and consumer and technology goods are expected to boom. Major e-commerce platforms like Lazada, Shopee, Grab, Baemin, Tiki, GoJek, Sendo, Shopee Food, Be and Aha Move are preparing for the season.
Last year, orders for December 12 - the biggest shopping event of the year on the e-commerce platform Shopee – rocketed by 14 times compared to ordinary days, while the number of visits increased six times. At the 'super-sale' event on September 9, Lazada reported revenue six times higher than normal days, mostly from make-up and electronics.
Trang Bui, CEO of Cushman & Wakefield Vietnam, said that closing a sale is when retailers and e-commerce platforms compete on delivery. Many of them promise to deliver goods within inner districts during the day, while others promise to deliver goods within two hours. Customers always want to receive goods as soon as possible, thus putting pressure on last-mile delivery. Retailers and e-commerce platforms need to be flexible in operating logistics chains to satisfy customers' requirements. A last-mile warehouse needs to have many favorable conditions: they need to be in an advantageous position, near crowded areas, and in areas with workers.
Retailers generally seek warehouses in June and sign short-term leasing contracts to prepare goods for the sales season with many holidays and shopping events. The occupancy rate of warehouses in the sales season could be up to 100 percent. For warehouse supply, according to Cushman & Wakefield's report, there are 705,000 sq m with an average rent of $5.4 per square meter in HCM City and 180,000sqm and $5.2 per sq m in Hanoi. The average occupancy rate in the two cities is 91 percent.
Despite the pandemic, Vietnam's e-commerce still grew 16 percent with a revenue of $13.7 billion in 2021, according to the Ministry of Industry and Trade (MOIT). Vietnamese people spend 6.38 hours daily accessing the internet, and 58.2 percent have weekly transactions. The growth is expected to continue as urban consumers have the habit of buying goods via e-commerce platforms and enjoy the convenience of online payment, according to Vietnamnet.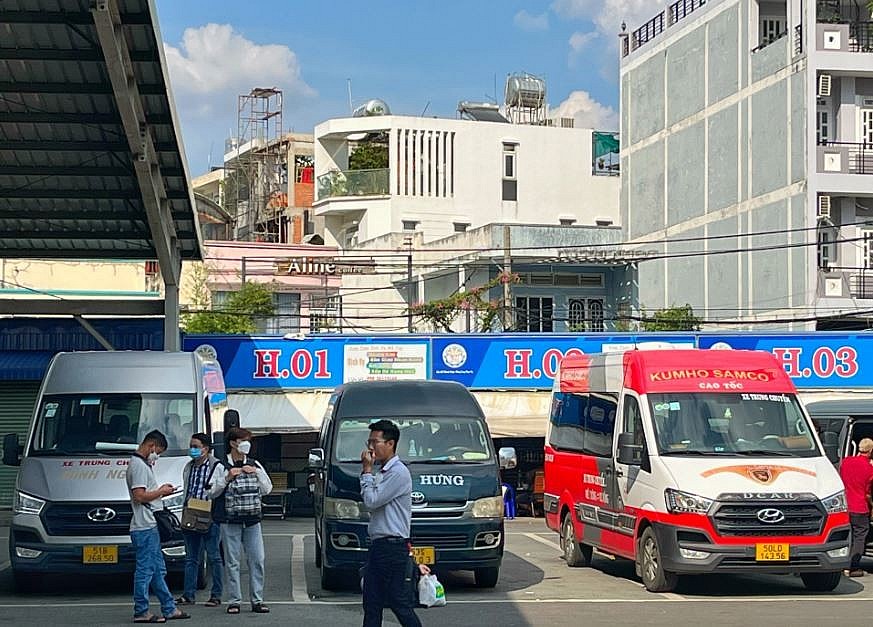 Photo: Zing News
Ten-month CPI increases 2.89% year on year
The consumer price index (CPI) posted year-on-year growth of 2.89% in the first 10 months of 2022 while core inflation rose 2.14%, the General Statistics Office (GSO) revealed on October 29. A contributor to the CPI hike was higher petrol prices, which went up 36.01% during the period, while gas prices fluctuated in line with changes in the global markets, up 15.35% from a year earlier.
As the Covid-19 pandemic was brought under control, demand for restaurant services has bounced back, leading to a 4.6% rise in eating-out prices in the 10 months. Prices of housing and construction materials also became more expensive, up 2.44% year on year. While domestic rice prices increased in line with export prices, up 1.16%, foodstuff prices also grew slightly, by 0.95% from the same period last year.
In contrast, prices of educational services fell 0.61% during the January - October period since some localities reduced or exempted school fees for the 2021 - 2022 academic year in response to the Covid-19 pandemic's impacts. Postal and telecommunications services witnessed a year-on-year decline of 0.4% in prices. The 10-month core inflation went up 2.14% from a year earlier, lower than the CPI growth (2.89%), showing that changes in consumer prices were mainly driven by fluctuations in food, foodstuff, and petrol prices, the GSO noted.
In October alone, the CPI inched up 0.15% from the previous month partly due to rebounding house rental and school fee hikes in some localities. It rose 4.16% from December 2021 and 4.3% from the same period last year. The October core inflation increased 0.45% from last month and 4.47% from the same period last year, statistics showed.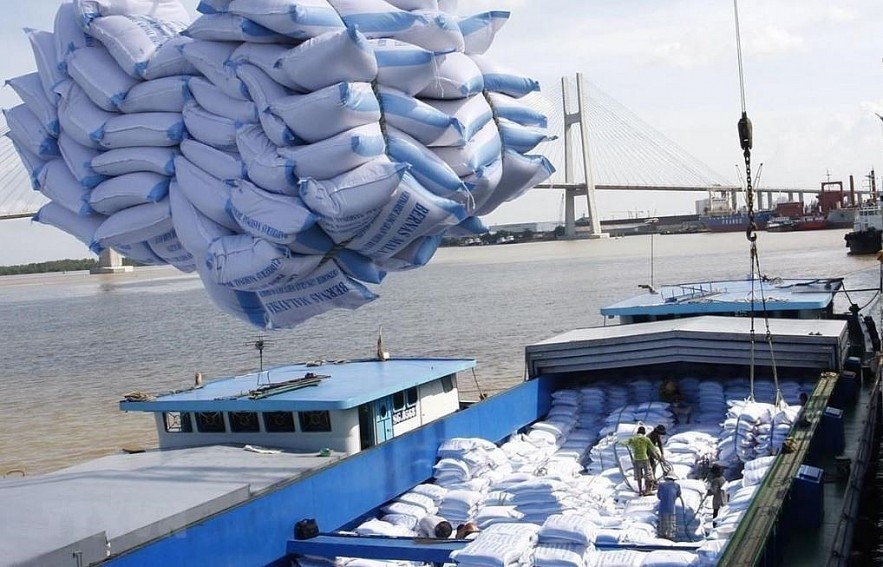 Photo: Vietnamnet
Export news: Rice exports bring in US$3 billion for Vietnam
Vietnam's rice price is now at a peak, thanks to which the country earned US$3 billion of export turnover in January-October 2022, reported the Ministry of Agriculture and Rural Development (MARD). Thailand's rice price in October dropped to a 3-month low because of the weaker Baht and decreased demand. Its 5 percent broken rice price has fallen by $28 per ton, from $435 to $407, the lowest level since July end. Thai rice price has decreased because of weak demand in both domestic and export markets, amid supply interruption because of floods.
In India, heavy rains lasting many days have caused damage to rice fields right before harvesting time in major rice-growing states such as Uttar Pradesh, West Bengal, and Andhra Pradesh, which affects rice quality. This, plus the demand decrease, has led to a 5 percent broken rice parboiling price drop to $374-382 per ton in October. Meanwhile, Vietnam's 5-percent broken rice price is stable at $425-430 per ton, the highest since November 2021, $48-51 per ton higher than India's and $18-27 than Thailand's. It is believed that Vietnam's export price will continue to rise in the short term.
In the Mekong Delta rice granary, paddy prices are increasing thanks to high demand and short supply. In An Giang province, IR50404 rice has increased by VND500 per kilogram to VND5,800, while high-quality rice OM5451 price has also increased by VND500 to VND5,900. In Kien Giang Province, the prices are VND6,200-6,400 per kilogram for IR50404 and VND6,600 per OM5451. Newly harvested autumn-winter paddy prices in Vinh Long Province are priced at VND5,700 per kilogram.
Rice exports in October are estimated to reach 700,000, worth $334 million. Export volume is expected to reach 6.07 million tons, and export revenue at $2.94 billion as of the end of October, increasing by 17.2 percent in quantity and 7.4 percent in value year on year. The average rice export price in the past 10 months is $484 per ton.
The Philippines is the biggest consumer of Vietnamese rice in the past nine months, accounting for 43.9 percent, with 2.47 million tons of rice worth $1.14 billion, up by 35.3 percent in quantity and 22.2 percent in value year on year. According to the Institute for Policy and Strategy for Agriculture and Rural Development, Vietnam is shifting from exporting low-cost rice to high-end rice, therefore, exports to choosy markets have increased sharply.
Weather Forecast
October 31: Currently, cold air is causing strong winds over the northern region of the South China Sea. It is forecasted that, due to the influence of cold air, during the day and night of October 31, the South China Sea will experience strong winds and waves. The sea area from Quang Tri to Ca Mau will have thunderstorms with a possibility of tornadoes and strong winds.