Vietnam Business & Weather Briefing (Sep 12): Moody's upgrades ratings of 12 Vietnamese banks
Vietnam Business & Weather Briefing (Sep 12): Reference exchange rate down VND 10 at week's beginning, Vietnam runs trade surplus of USD 3 billion with the UAE
Business Briefing
Gold rate: VND 66.15 million per tael (buying) - VND 66.97 million per tael (selling)
Reference exchange rate: VND 23,253/USD
Banking news: Moody's upgrades ratings of 12 Vietnamese banks
Export news: Vietnam runs trade surplus of USD 3 billion with the UAE
Weather Forecast
Cloudy weather remains in most provinces.
Business Briefing
Gold rate
While the global gold price tends to increase, the domestic gold price this morning (September 12) stood still. SJC gold in Hanoi and Da Nang is bought at VND 66.15 million per tael and sold at VND 66.97 million per tael. In Ho Chi Minh City, SJC gold is bought at the same level as in Hanoi and Da Nang but sold for VND 20,000 less.
Reference exchange rate
The State Bank of Vietnam set the daily reference exchange rate for the US dollar at VND 23,253/USD on September 12, down VND 10 from the last working day of the previous week (September 9). With the current trading band of +/-3 percent, the ceiling rate applied to commercial banks during the day is VND1q 23,950/USD and the floor rate 22,555 VND/USD.
The opening-hour rates at many commercial banks saw fluctuations. Vietcombank listed the buying rate at 23,380 VND/USD and the selling rate at 23,690 VND/USD, both up 20 VND from August 26. Meanwhile, BIDV reduced both rates by 20 VND, listing at 23,390 VND/USD (buying) and 23,670 VND/USD (selling).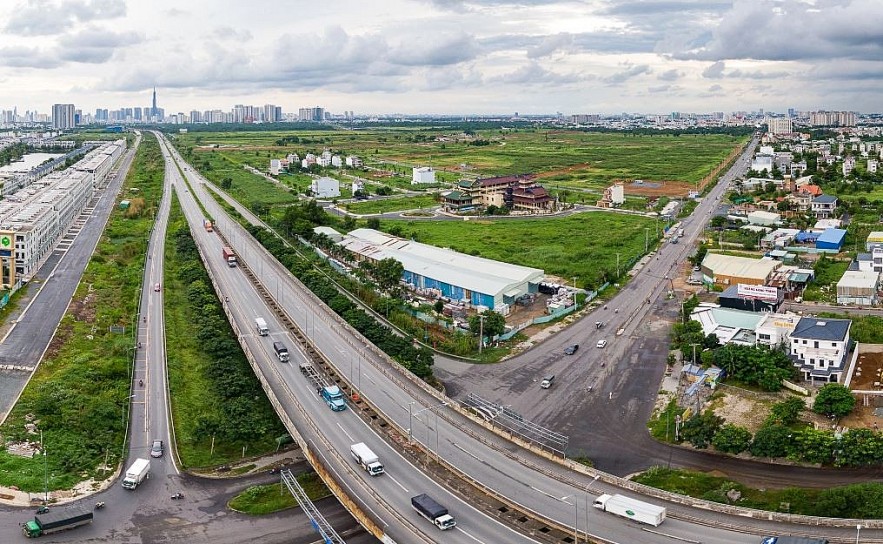 Photo: Zing
Banking news: Moody's upgrades ratings of 12 Vietnamese banks
Moody's Investors Service has raised the ratings of 12 Vietnamese banks following its upgrade of Vietnam's sovereign rating to Ba2 from Ba3. Moody's has upgraded the long-term local (LC) and foreign currency (FC) deposit and issuer ratings of eight banks by one notch (Vietcombank, BIDV, OCB, SeABank, TPBank, Agribank, VIB, VietinBank), and the LC and FC Counterparty Risk Ratings and Counterparty Risk Assessment of seven banks by one notch of BIDV, Agribank, VietinBank, ABBank, LienVietPostBank, SHB, MSB.
The rating actions on the banks follow the firm's upgrade of Vietnam's sovereign rating to Ba2 from Ba3 on September 6, and the change of the sovereign rating outlook to stable from positive on the same date. Moody's said Vietnam's credit strength is a key input in its deposit and debt ratings for financial institutions in the country. The upgrade in banks' ratings reflects the government's stronger ability to provide support for banks in times of stress.
Besides, Moody's has also changed the rating outlooks of Agribank, BIDV, OCB, SeABank, TPBank, VIB, Vietcombank, and Vietinbank to stable from positive. The rating outlook of ABBank, LienVietPostBank, and MSB remains stable while that of SHB stays positive.
Amid the complex international situation leading to over 30 rating downgrades globally over the past eight months, Vietnam is the only country in the Asia-Pacific and one of the four in the world to record a rating upgrade by Moody's since the beginning of 2022. The Ministry of Finance said the upgrade of Vietnam's sovereign rating to Ba2 shows Moody's recognition of the country's increasing economic strength and better resilience to external macroeconomic shocks compared to others with the same rating.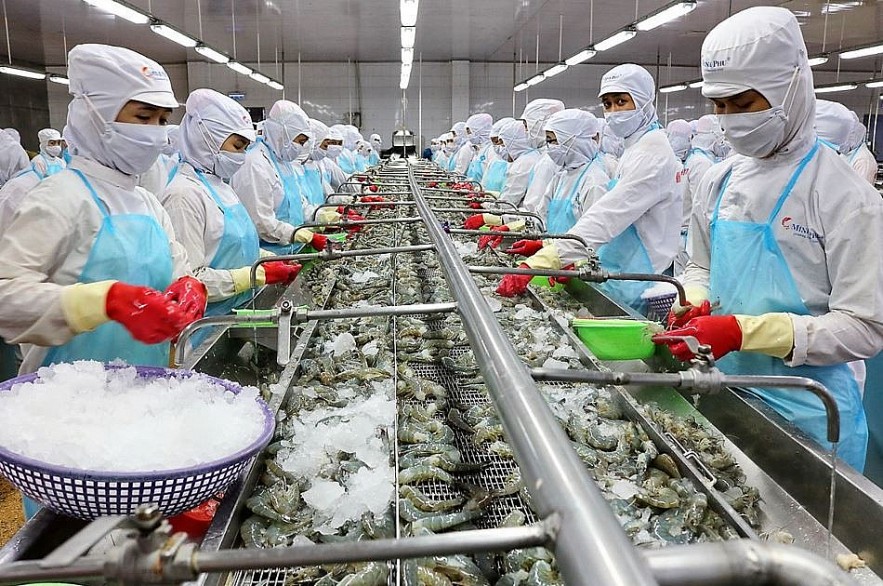 Photo: Tap chi Cong Thuong
Export news: Vietnam runs trade surplus of USD 3 billion with UAE
Two-way trade between Vietnam and the United Arab Emirates (UAE) was estimated at USD 3.3 billion in the first eight months of this year, with the Southeast Asian nation enjoying a trade surplus of some USD 3 billion. The Vietnamese Trade Office in the UAE suggested domestic firms set out suitable strategies for exports to the UAE which, it said, gathers many rivals due to its openness.
Notably, food and beverages exported to the UAE should meet Halal standards, the office said, asking Vietnamese enterprises to identify partners before cooperation and select safe payment methods to avoid any trade frauds. The UAE will serve as a gateway for Vietnamese businesses to step up exports to the Middle East and Africa, it suggested.
The office also proposed trade promotion agencies increase investment and trade forums with the participation of enterprises from both Vietnam and the UAE, as well as representatives from local management agencies while facilitating Vietnamese firms to participate in international exhibitions and fairs in Dubai. Launching or optimizing direct transport routes between the two sides will help cut transportation costs significantly, it said.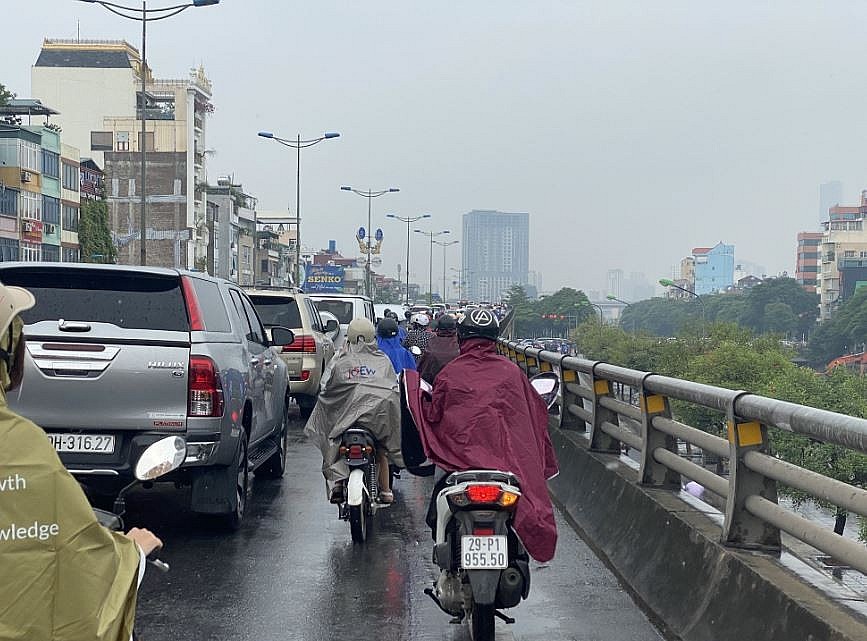 Photo: Bao Lao Dong
Weather Forecast
September 13: Hanoi will be cloudy. Showers and thunderstorms may appear before dust. During thunderstorms, there is a possibility of tornadoes, lightning, and strong wind.
The area from Thanh Hoa to Thua Thien Hue will also be cloudy. The North (Thanh Hoa - Quang Binh) has moderate rain. The south has heavy to very heavy rain.
The provinces from Da Nang to Binh Thuan will have showers and thunderstorms. Temperature ranges from 23 to 33 Celcius degrees.
The South will be cloudy, with showers and thunderstorms in some places, especially in the afternoon and evening.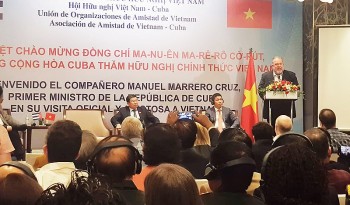 Friendship
Cuban Prime Minister Manuel Marrero Cruz met representatives from the Vietnam-Cuba Friendship Association in Hanoi on September 30, as part of his visit to Vietnam from September 28 to October 2.