Vietnam Business & Weather Briefing (Sep 15): Banks speed up interest subsidy package
Vietnam Business & Weather Briefing (Sep 15): Vietnam Airlines launches online check-in at Dong Hoi airport, Vietnam's green growth investment facilitation policies were introduced at AsiaBerlin Summit
Business Briefing
Reference exchange rate
The State Bank of Vietnam set the daily reference exchange rate for the US dollar at VND 23,277/USD, up VND 20 from the previous day. With the current trading band of +/-3%, the ceiling rate applied to commercial banks during the day is USD 23,974 VND/and the floor rate VND 22,579/USD.
The opening-hour rates at many commercial banks all rose. Vietcombank listed the buying rate at VND 23,430/USD and the selling rate at VND 23,740/USD, both up VND 50 from the end of September 14. Meanwhile, BIDV raised both rates by VND 40, listing at VND 23,455/USD (buying) and VND 23,735/USD (selling).
Aviation news: Vietnam Airlines launches online check-in at Dong Hoi airport
National flag carrier Vietnam Airlines has announced that it will launch an online check-in service for passengers departing from Dong Hoi airport in the central province of Quang Binh from September 15 to improve their experiences and convenience. The move has raised the total number of domestic and international airports applying this service to 18 and 30, respectively, toward the goal of becoming a digital airline.
After the check-in process, they will receive an online boarding pass via e-mail. In case they do not have check-in luggage, they can go directly to the security counter with their online or printed boarding passes. The service has already been deployed at domestic airports including Noi Bai, Tan Son Nhat, Da Nang, Cam Ranh, Van Don, Cat Bi, Vinh, Chu Lai, Con Dao, Phu Quoc, Da Lat, Dien Bien, Can Tho, Tho Xuan, Pleiku, Phu Cat and Phu Bai.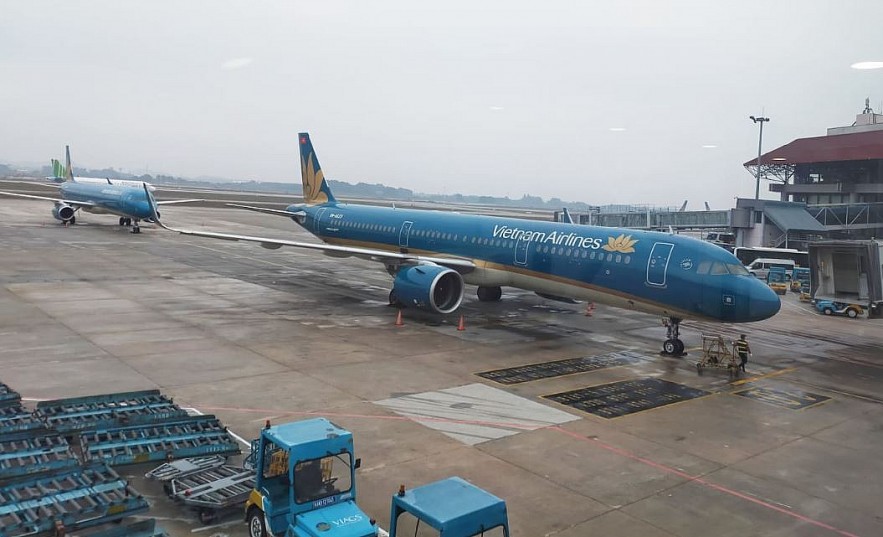 Photo: Nguoi Lao Dong
Investment news: Vietnam's green growth investment facilitation policies introduced at AsiaBerlin Summit
Vietnam's policies for facilitating investment in green growth have been presented at the AsiaBerlin Summit 2022 held in the German capital city. Nguyen Manh Hai, Counsellor and head of the investment promotion division at the Vietnamese Embassy in Germany, said political and social stability and the strategic location are among favorable conditions for Vietnam to attract foreign investment. Low labor costs and a large, young, dynamic, skillful, and industrious workforce have also added to the country's attractiveness to investors.
So far, Vietnam has signed 15 free trade agreements (FTAs), including a multilateral one among members of the Association of Southeast Asian Nations (ASEAN), bilateral deals between the bloc and other countries, and Vietnam's bilateral FTAs with the EU and some countries like Japan, Chile, the Republic of Korea, and the UK. The country has also been assessed as one with an optimal investment climate and many investment incentives for investors.
Hai noted that Germany is one of the most important EU partners of Vietnam, which is the largest trading partner of Germany in ASEAN. He stressed that Vietnam has strong agriculture but the country is highly vulnerable to climate change. Hai said the Vietnam - Germany startup networking event, held as part of the AsiaBerlin Summit 2022, was an occasion for introducing green technology startups to help the Southeast Asian country adapt to and minimize climate change impacts and protect natural resources and the environment.
The summit drew a large number of startups from across Europe and Asia, aiming to connect the firms to promote entrepreneurship and the realization of the Sustainable Development Goals in the five topics of people, prosperity, planet, peace, and partnerships.
The AsiaBerlin initiative is intended to develop an international startup ecosystem between Asia and Berlin, thereby creating a foundation and initiatives to support startups in various fields. This is the fifth time the Vietnamese Embassy in Germany has taken part in the AsiaBerlin Summit, which marks its 25th anniversary this year. As part of the event, it also held "Embassy Day" to introduce Vietnam to participants.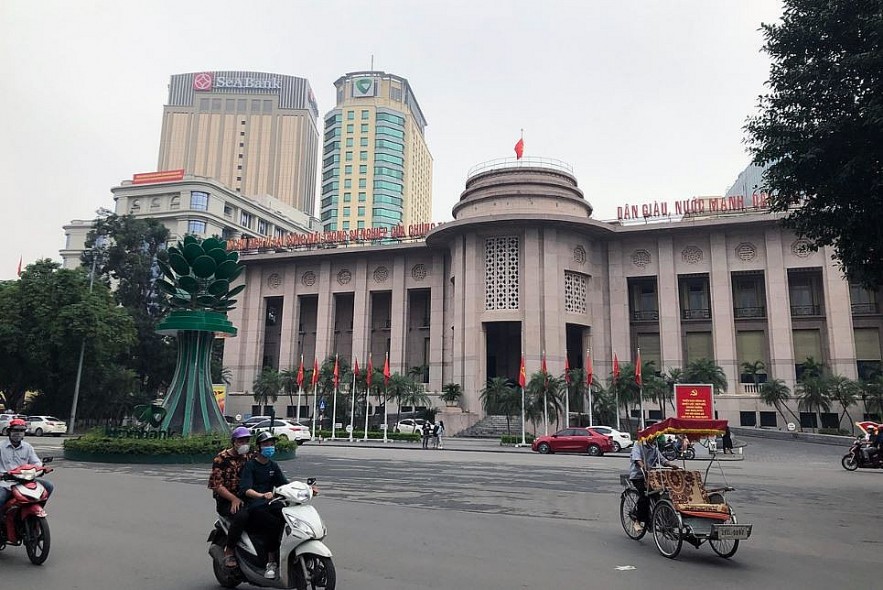 Photo: Finance Magazine
Banking news: Banks speed up disbursement of 40 trillion VND interest subsidy package
Through credit packages with preferential interest rates, and products and services customized to each customer group's needs, banks focus on helping enterprises access capital to restore production and business. In May the Government issued Decree 31/2022/ND-CP on interest rate subsidies for loans given to enterprises, co-operatives, and business households.
The 2% subsidy offered under the decree and the State Bank of Vietnam's Circular 03/2022/TT-NHNN is one of the most anticipated policies this year. HDBank was one of the first banks to deploy the Government's 2% interest rate subsidy program worth VND 40 trillion (USD 1.69 billion). As soon as it received instructions from the central bank, HDBank promptly issued internal regulations, organized system-wide training courses, including for staff working in transaction points across the country, and actively approached customers and helped them complete the necessary procedures to get the subsidy.
HDBank has managed to ensure the support package is provided to the right people, safely, openly, transparently, and in accordance with regulations. In addition, it has earmarked funds to provide loans to efficient projects and production and business plans, especially sectors eligible for interest rate subsidies under the Government's Decree 31/2022/ND-CP.
There is close coordination between the bank and the SBV and relevant ministries and sectors in the implementation of the program to improve its effectiveness. HDBank's hotline 19006060 functions 24/7 to listen to customers' problems in the process of accessing the subsidy, and provide information to enable them to correctly understand the requisite conditions and stipulations.
The bank meanwhile continues to provide credit and other products and services to customers in line with its business strategy and growth targets. It is also taking a number of measures to support other groups of customers and mitigate their difficulties. For instance, it is disbursing a VND 10 trillion (USD 423.48 million) loan package for workers at half the market interest rate through its finance company HD SAISON.
Directed by the SBV and implemented by HDBank and HD SAISON in collaboration with the Vietnam General Confederation of Labour, the program is expected to help workers and people living in remote areas access formal consumer finance to improve their living standards, and not get into the clutches of loan sharks. In its development process, HDBank always focuses on credit growth associated with good control of credit quality. HDBank is among the lenders to have received a credit limit extension from the SBV.
This is a favorable condition for HDBank to further lend to customers who are eligible for interest rate subsidies, thus contributing to implementing the Government and the SBV's policies effectively and promoting the program for socio-economic recovery and development in 2022-23.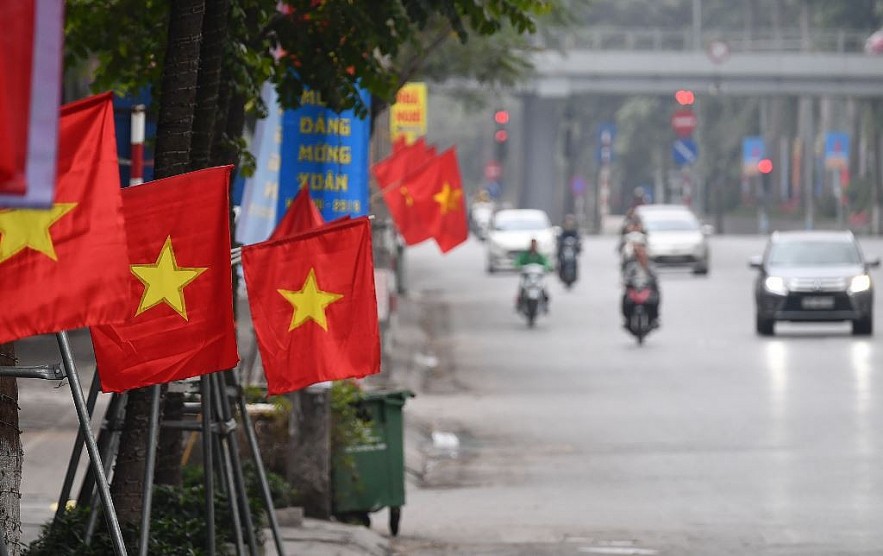 Photo: Vietnamnet
Weather Forecast
September 16: Hanoi will be cloudy, with showers and thunderstorms at night. The lowest temperature is from 25 to 28 Celcius degrees. The highest temperature is from 30 to 32 Celcius degrees. The Northwest region will be cloudy, with moderate to heavy rain, and scattered thunderstorms.
Thanh Hoa to Binh Thuan: The lowest temperature is from 24 to 27 Celcius degrees. The highest temperature is from 31 to 34 Celcius degrees.
Southern provinces will be cloudy with showers and thunderstorms. The lowest temperature is from 23 to 26 Celcius degrees. The highest temperature is from 30 to 33 Celcius degrees.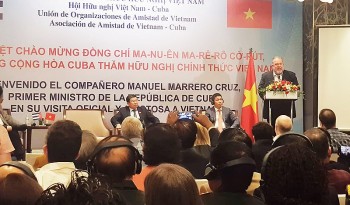 Friendship
Cuban Prime Minister Manuel Marrero Cruz met representatives from the Vietnam-Cuba Friendship Association in Hanoi on September 30, as part of his visit to Vietnam from September 28 to October 2.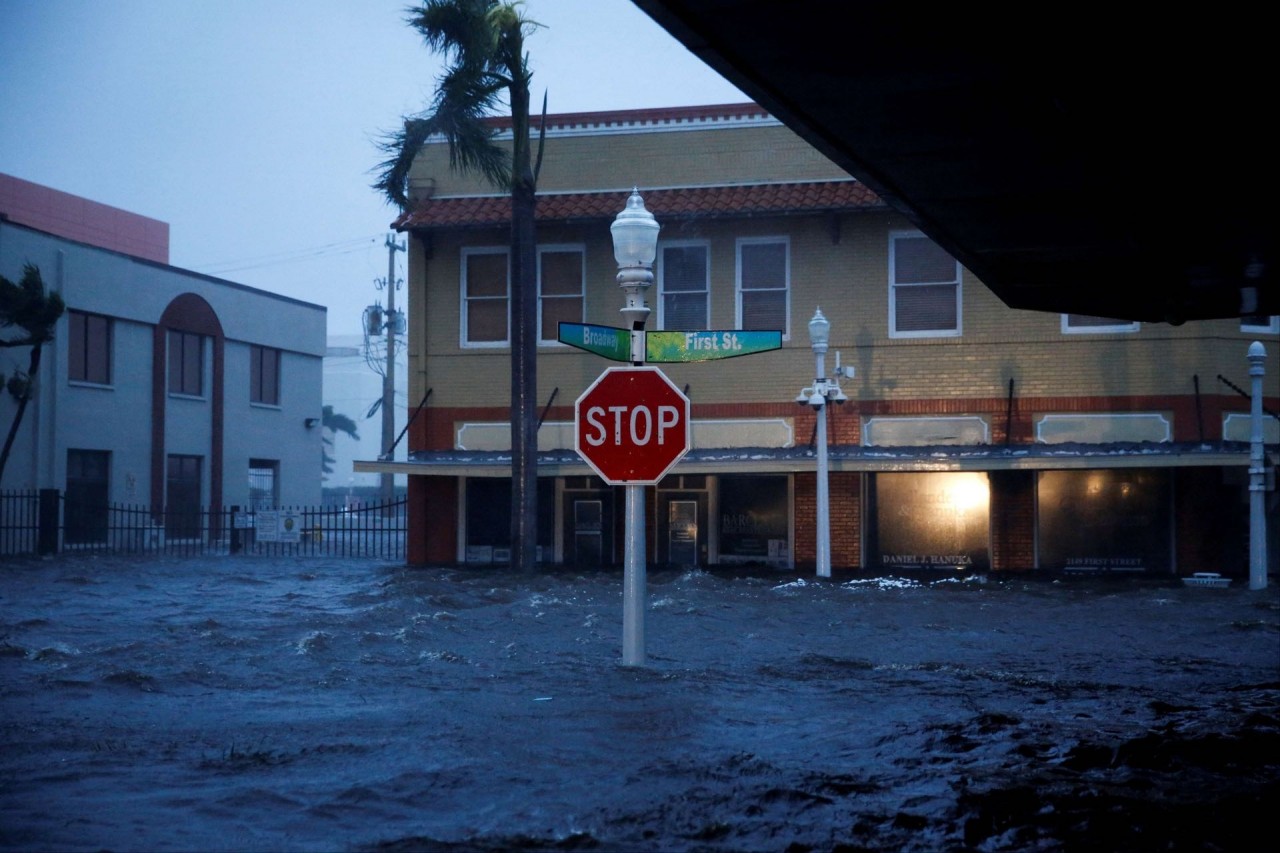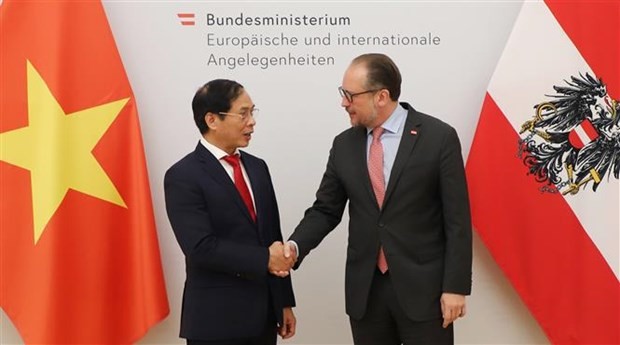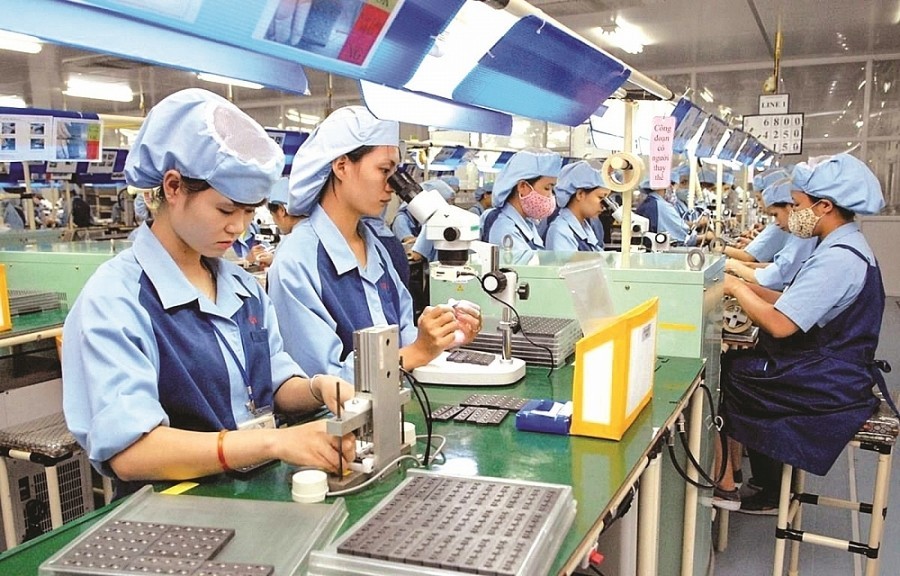 Economy
Along with the move of multinational corporations to Vietnam, domestic businesses are seeking opportunities to join the global supply chain.
October 01, 2022 | 08:19