Vietnam Business & Weather Briefing (Sep 14): Vietnam Strives to Exploit Fruit Export Potential
Vietnam Business & Weather Briefing (Sep 14): Reference exchange rate up VND 13, Binh Duong looks to boost investment cooperation with Cuba, Hanoi facilitates investment from the Republic of Korea, Vietnam's quest to turn fruit export potential into power
Business Briefing
Gold rate: VND 66,05 million/tael (buying) - VND 66,87 million/tael (selling)
Reference exchange rate: VND 23,257/USD
Investment news: Binh Duong looks to boost investment cooperation with Cuba, Hanoi facilitates investment from the Republic of Korea
Export news: Vietnam's quest to turn fruit export potential into power
Weather Forecast
On September 15, Hanoi will be rainy at night and sunny during the daytime, while Ho Chi Minh City and Da Nang continue to rain.
Business Briefing
Gold rate (buying - selling)
SJC Hanoi
VND 66,05 million/tael
VND 66,87 million/tael
SJC Ho Chi Minh City
VND 66,05 million/tael
VND 66,85 million/tael
SJC Da Nang
VND 66,05 million/tael
VND 66,87 million/tael
Doji Hanoi
VND 65,80 million/tael
VND 66,80 million/tael
Doji Ho Chi Minh City
VND 66,15 million/tael
VND 66,75 million/tael
Reference exchange rate
The State Bank of Vietnam set the daily reference exchange rate for the US dollar at VND 23,257/USD on September 14, up VND 13 from the previous day. With the current trading band of +/-3 percent, the ceiling rate applied to commercial banks during the day is VND 23,954/USD, and the floor rate VND 22,559/USD.
The opening-hour rates at many commercial banks all rose. Vietcombank listed the buying rate at VND 23,380/USD and the selling rate at VND 23,690/USD, both up VND 20 from September 13. Meanwhile, BIDV raised both rates by VND 30, listing at VND 23,415/USD (buying) and VND 23,695/USD (selling).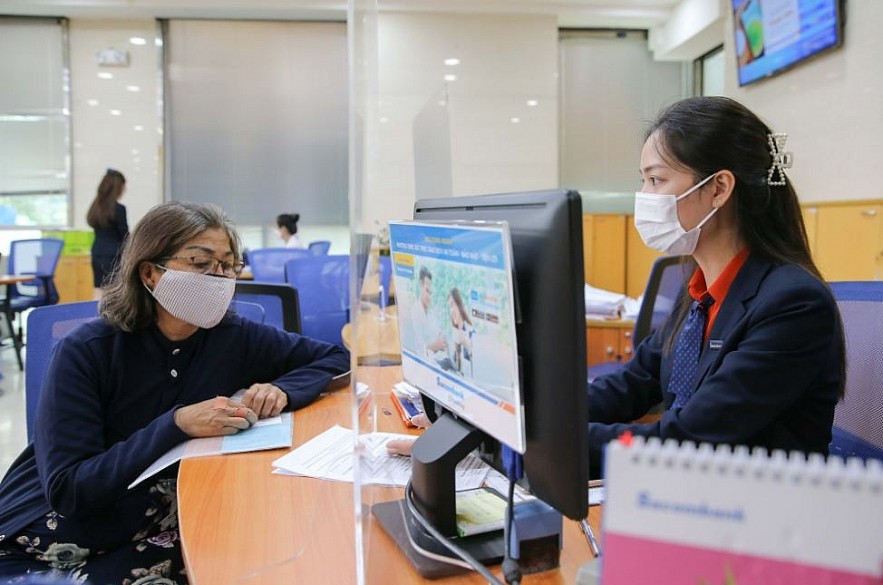 Photo: Nguoi Lao Dong
Investment news: Binh Duong looks to boost investment cooperation with Cuba
Vice Secretary of the Binh Duong provincial Party Committee Nguyen Hoang Thao had a working session with representatives of the Cuban Chamber of Commerce (CCC) on September 13 as part of his working visit to Cuba. During the meeting, Thao briefed the Cuban side on Binh Duong's economic development achievements, saying that it is one of the economic locomotives of Vietnam with dynamic industrial development and among the three leading localities in attracting the most FDI in the country.
In the first half of 2022, Binh Duong's GRDP expanded by 6.85% year on year, hitting USD 11.2 billion. The province is home to over 4,000 foreign-invested projects worth USD 39.5 billion. Thao said the province hopes to further enhance investment cooperation with Cuba in health care, biological application, production of household appliances, furniture, garments, and footwear products, and ceramics.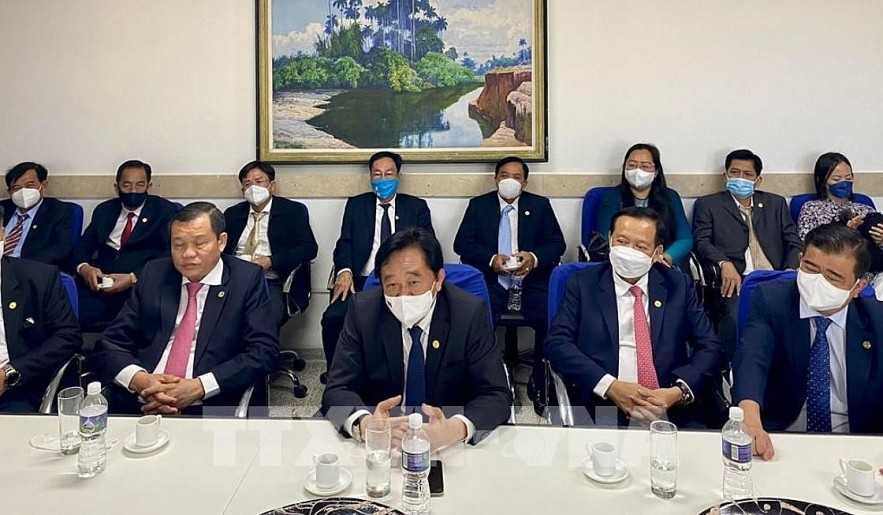 Binh Duong looks to boost investment cooperation with Cuba (Photo: VNA)
For his part, Chairman of CCC Antonio Luis Carricarte Corona said the meeting helps the two sides initially identify potential areas of cooperation, laying a foundation for stronger cooperation in the future. Cuba is very eager to learn from Binh Duong's cooperation model with Singapore, the Netherlands, China, and Japan, thus developing its Mariel Special Development Zone - the first and only special economic zone in this island nation, he added.
On the same day, the Binh Duong delegation had a meeting with representatives of Hermanos Ameijeiras Hospital in Havana, during which Director of Binh Duong's Department of Industry and Trade Nguyen Thanh Toan mentioned the possibility of cooperation between Cuba and Vietnam in medical tourism, citing statistics that Vietnamese people averagely spend about USD 2 billion each year on medical examination and treatment abroad.
Binh Duong's Hanh Phuc International Hospital is applying an effective consultation model between local doctors and Singaporean experts, Toan said, adding that Binh Duong and Cuba can also cooperate in a similar model. Deputy Director of Hermanos Ameijeiras Hospital Rigoberto García Gómez affirmed that as a leading medical unit in Cuba, the hospital has enough human resources to meet the healthcare needs of foreign patients and it is ready to deploy immediately medical cooperation plans with Binh Duong in this field. The Cuban hospital is willing to help Vietnam train and improve the quality of medical staff, he said.
Hanoi facilitates investment from the Republic of Korea
Chairman of Hanoi People's Committee Tran Sy Thanh has pledged to create all possible conditions for foreign firms, including those from the Republic of Korea, to invest in the city. Thanh made the promise at the reception for Kim Jung-in, CEO of Sein I&D Vietnam, in Hanoi on September 13.
He voiced support for Sein I&D Vietnam's plans to invest in the hi-tech supporting industry in Vietnam and expand its investment in Hanoi. The official listened to the company's suggestions and assigned relevant agencies to consider and handle them in line with the law. Kim made several proposals to the municipal administration regarding investment in the semiconductor industry, including mechanisms to attract investment in vocational training.
On the same day, the Chairman of the Hanoi People's Committee also met with An Kuk-jin, General Director of Daewoo Engineering & Construction Vietnam (Daewoo E&C) and Chairman of THT Development. Thanh said Hanoi has outlined orientations for urban development and asked the companies to continuously invest in the capital city. A presented some requests to the city's leader so that his company can quickly complete its investment project, especially the Tay Ho Tay – Starlake urban complex.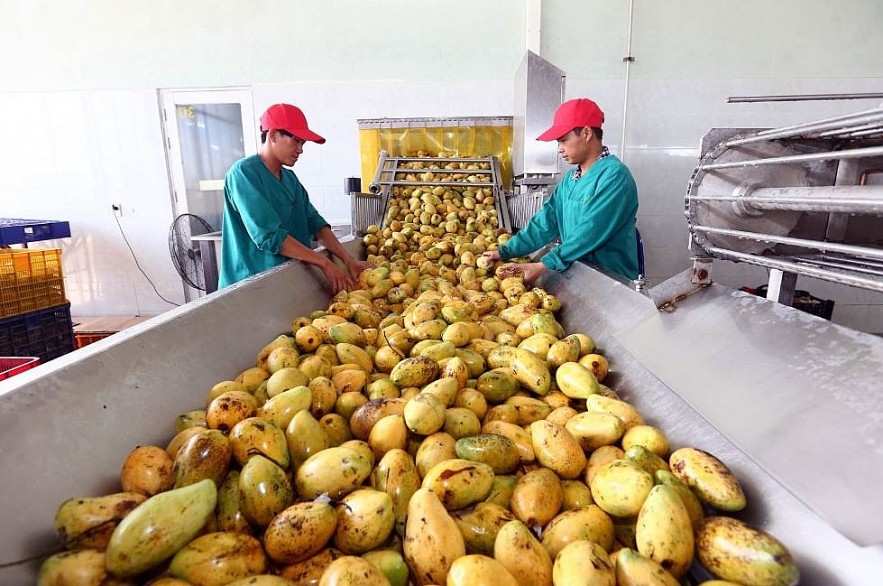 Photo: VNA
Export news: Vietnam's quest to turn fruit export potential into power
A number of fruits grown in Vietnam have successfully entered high-value and challenging markets and the country is constantly seeking ways to beef up its economic power via fruit exports. About half a century ago, Vietnamese families could only dream of having sufficient food to eat, facing dreadful famines and malnutrition. It may be unthinkable for some of them that one day, people are able to sufficiently provide for themselves with nutritious, tasty, and safe food.
The Southeast Asian nation earned nearly 2 billion USD from fruit and vegetable exports in the first seven months of 2022. China has been Vietnam's largest importer for years. Although shipments to the northern neighbor recently saw a downturn as a consequence of its stricter rules on imported food, Vietnamese fruit and vegetables enjoyed strong growth in other major markets such as the US, the Republic of Korea, Japan, and Australia.
Many exporters are turning their eyes to European markets where their products enjoy zero-percent tax rates under the EU-Vietnam Free Trade Agreement (EVFTA), and these markets are seeing increasing demand for tropical fruit and vegetables, according to VNA. Data from the General Department of Customs shows Vietnam's fruit and vegetable export turnover to Europe in 2021 hit USD 303 million, up 17.4 percent year on year. Negotiations are also underway for other fresh fruits to enter new markets. In order to seize opportunities, many localities are preparing growing areas and material sources.
The Mekong Delta province of Tien Giang, Vietnam's largest fruit-growing province, is seeking to expand plantations to help increase farmers' incomes and exports. The province has in recent years turned a lot of unproductive rice and other fields into high-value orchards that can adapt to saltwater in rivers and drought.
Photo: Bao Can Tho
Similarly, the Central Highlands province of Gia Lai has made passion fruit one of its four key fruits. It plans to increase its passion fruit plantations to 20,000ha by 2025, surging five-fold from the current area. To ensure the sustainability of fruit exports and further penetrate into traditional markets and even high-end ones, safe production will be a vital factor, which will amplify the country's agricultural strengths so as to reinforce its position as one of the world's major fresh fruit exporters.
In 2021, after pesticide residue excessing permitted level was detected in several batches of Vietnamese durians, Japan increased inspections of durians imported from Vietnam, making it more difficult for the fruit to reach the Japanese market. Other demanding markets such as the US and European countries insist on Global Good Agricultural Practice (GAP) compliance and a strict chemical residue threshold for Vietnamese durian. Durians that do not tick all the boxes risk being rejected.
This can cause great losses for farmers and fruit exporters, as well as the economy and reputation of Vietnam. The additional effort, time, and budget are needed to follow safe production regulations. However, it would be more difficult to regain the trust of export markets if standards are not met. The World Bank report on Food Safety Imperatives also points out that countries with high food safety incidents may suffer from huge economic losses as well as lose out on global trade opportunities.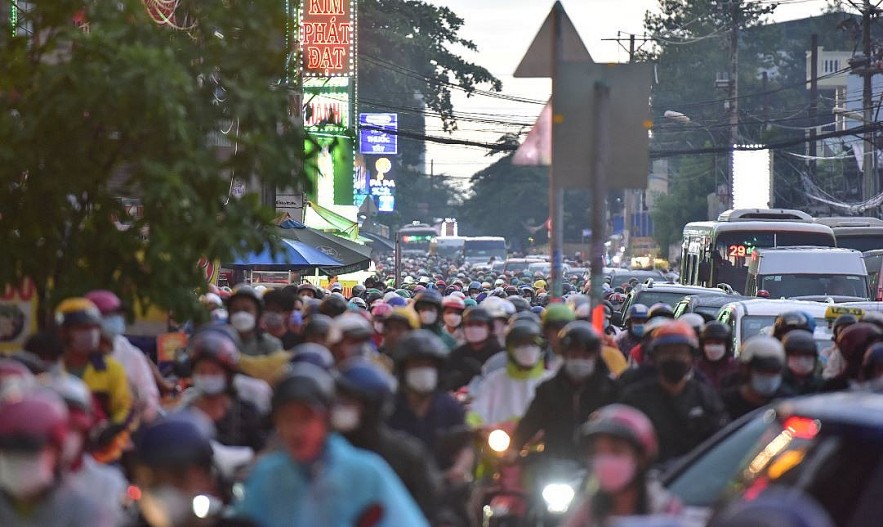 Photo: 24h
Weather Forecast
September 15-17: The National Center for Hydro-meteorological Forecasting predicts that the North and North Central region will have rain and thunderstorms during the night from September 15-17. During thunderstorms, there is a possibility of tornadoes, lightning, and strong wind.
Thanh Hoa - Thua Thien Hue, Da Nang - Binh Thuan: Cloudy, sunny during the day, rainy during the evening and at night.
Central Highlands: Cloudy most of the day. Scattered thunderstorms in the evening and evening. During thunderstorms, there is a possibility of tornadoes, lightning, and strong wind.
Southern provinces: Cloudy, showers and thunderstorms in some places.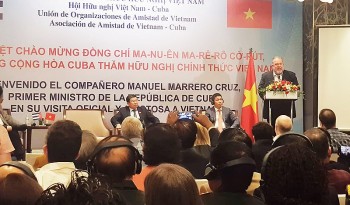 Friendship
Cuban Prime Minister Manuel Marrero Cruz met representatives from the Vietnam-Cuba Friendship Association in Hanoi on September 30, as part of his visit to Vietnam from September 28 to October 2.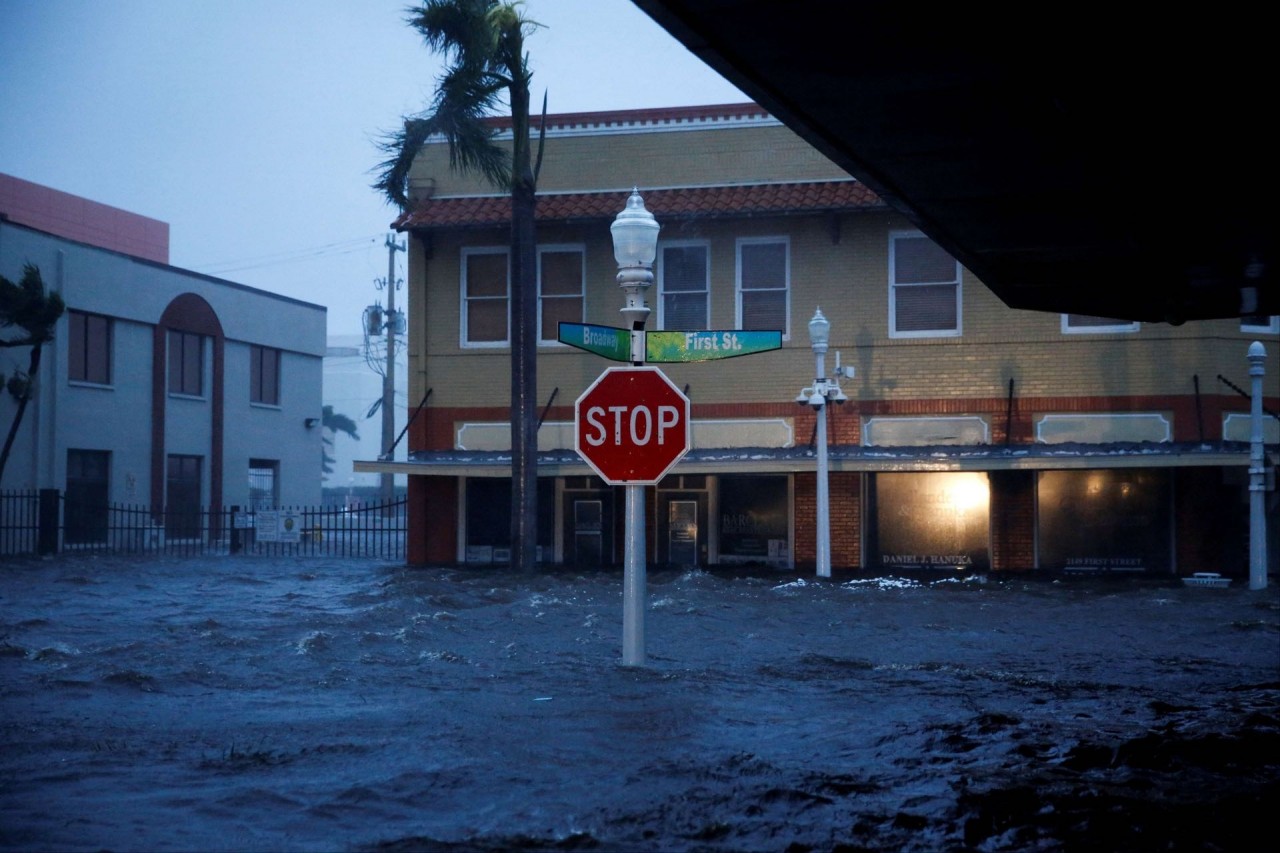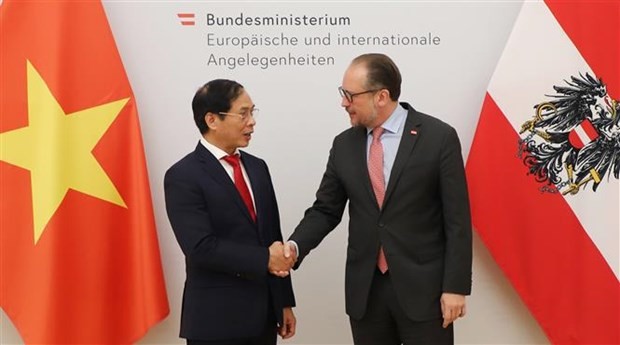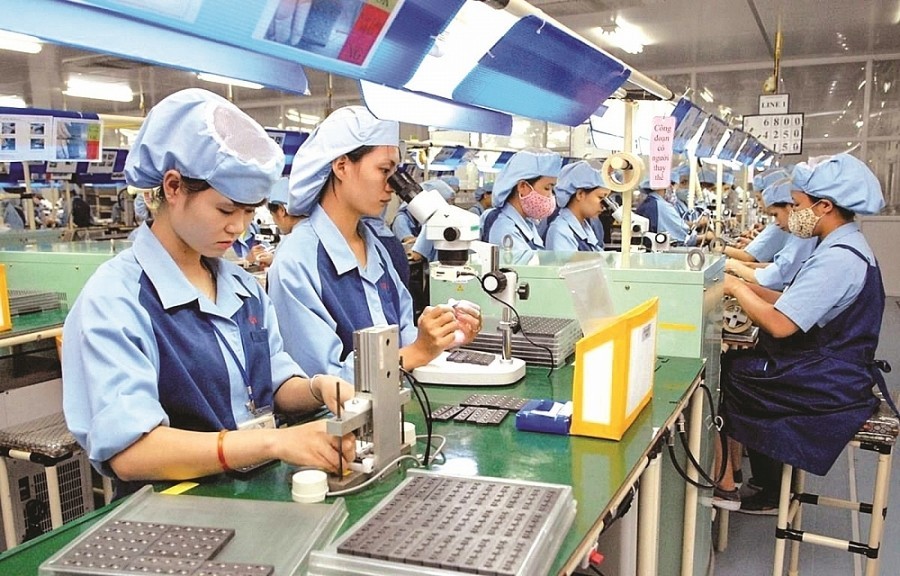 Economy
Along with the move of multinational corporations to Vietnam, domestic businesses are seeking opportunities to join the global supply chain.
October 01, 2022 | 08:19