Vietnam Business & Weather Briefing (Sep 18): Official points out risks to CPI during year's end
Vietnam Business & Weather Briefing (Sep 18): Construction Ministry plans to build 1.8 million apartments for low-income earners, First approved batch of Vietnamese durians en route to China
Business Briefing
Real estate news: Construction Ministry plans to build 1.8 million apartments for low-income earners
Market news: Official points out risks to CPI during year's end
Export news: First approved batch of Vietnamese durians en route to China
Weather Forecast
Showers, thunderstorms and rain are predicted for the central highland and southern provinces
Business Briefing
Real estate news: Construction Ministry plans to build 1.8 million apartments for low-income earners
The Ministry of Construction (MoC) has submitted a plan to build over 1.8 million apartments under a social housing scheme for low-income earners and workers in industrial zones (IZs) by 2030. The plan was made based on the social housing demand of low-income people and workers in IZs from over 40 provinces and cities, the ministry said. It has been divided into two phases.
From 2021-2025, it targets to build 700,000 apartments, meeting around 54% of the total demand, and about 1.1 million apartments in the following five years, or 85% of the demand. The majority of social housing projects will be implemented in localities with major industrial parks, including Ho Chi Minh City with 345,000 apartments; Long An, with 310,000; Bac Giang, with 285,000; and Hanoi, with 136,000.
To realize the goal, the MoC called for the revision of the housing law, law on land, bidding law, and law on tax administration so that low-income and socially vulnerable groups have a better chance of purchasing social housing. The MoC suggested relevant ministries and agencies identify shortcomings and set forth solutions to solve them while allocating land for social housing development. The ministry said it would continue to simplify administrative procedures and revise policies toward post-review for all processes. According to the MoC, a total of 301 social housing projects have been completed in urban areas with about 155,800 apartments, while 401 other projects with 454,360 units are underway.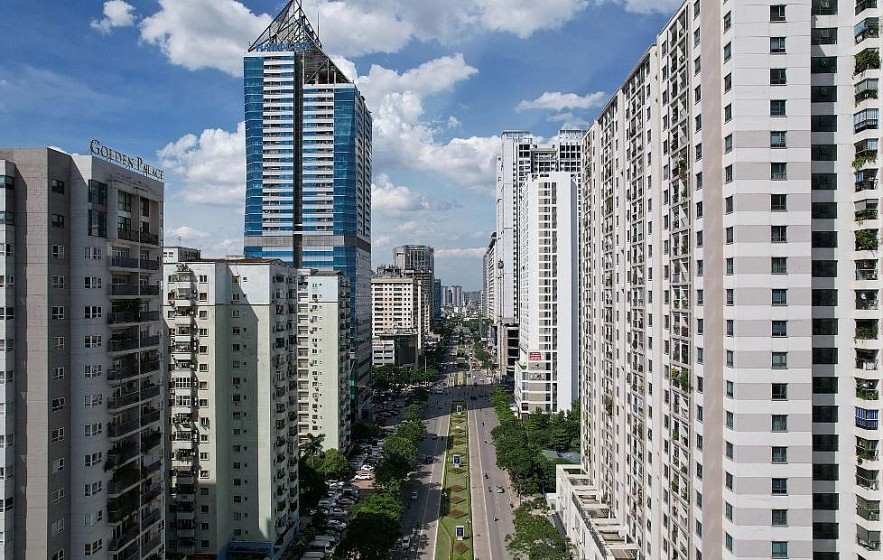 Photo: Zing
Market news: Official points out risks to CPI during year's end
Though inflation was under control in the past eight months, the economy still poses risk to the consumer price index (CPI) in the remaining months of this year and next year said the Director General of the General Statistics Office of Vietnam (GSO) Nguyen Thi Huong. Huong said amid inflation in many countries worldwide, the Vietnamese Government took drastic measures to reduce petrol prices, stabilize electricity and water prices and tuition fees, and maintain reasonable interest rates. As a result, inflation was kept at 2.58% in eight months of this year, easing pressure on input costs.
The Government, ministries, and agencies directed localities to manage prices while a number of firms actively joined the price stabilization program to ensure the supply of necessities to people, especially food. Pointing out risks that could potentially impact CPI during the remainder of this year and next year, Huong said the global material prices remain high which could push up prices of consumer products at home, thus exerting pressure on inflation.
The fuel prices are also likely to hike again due to the complicated Russia-Ukraine conflict and rising demand for energy in China when its economy is recovering from the pandemic. At the same time, the supply of fertilizers and cereals used for animal feed production is falling, potentially leading to an increase in food prices. Meanwhile, consumer demand is expected to rebound, especially in tourism, entertainment, and dining, she said. According to her, the GSO suggested ministries, agencies, and localities fully prepare food and necessities to meet public demand.
The Ministry of Agriculture and Rural Development must ensure the supply of pork, particularly during the year's end while the Ministry of Industry and Trade and localities must stabilize its prices. The supply of fuel at home must also be guaranteed and the reduction of value added and special consumption taxes should be considered in case the global fuel prices bounce back. The GSO also proposed boosting the production of other important input materials such as iron and steel, construction materials, and animal feed.
Photo: Zing
Export news: First approved batch of Vietnamese durians en route to China
The first batch of six containers of Vietnamese durian from the Central Highlands province of Dak Lak that have passed stringent safety guidelines began its journey to China on September 17. Five producers sent 100 tonnes of the fruit in total for the first shipment. The shipment comes following the signing of the protocol between the Ministry of Agriculture and Rural Development of Vietnam and the General Administration of Customs of China (GACC) over two months ago.
More durians from 23 China-approved growing areas are also on the way to a code-granted facility in Dak Lak to be sorted and packaged for delivery to China. Transportation requirements include using cartons with air holes for ventilation and quality control. Qualified durians need to weigh three kilos each and meet stringent safety standards. They are required to have traceability stamps as well, which will be presented in English or Chinese and show the name of the packaging facility.
Dak Lak is the country's second-largest durian-growing locality with 15,000 ha, behind the Mekong Delta province of Tien Giang, according to VNA.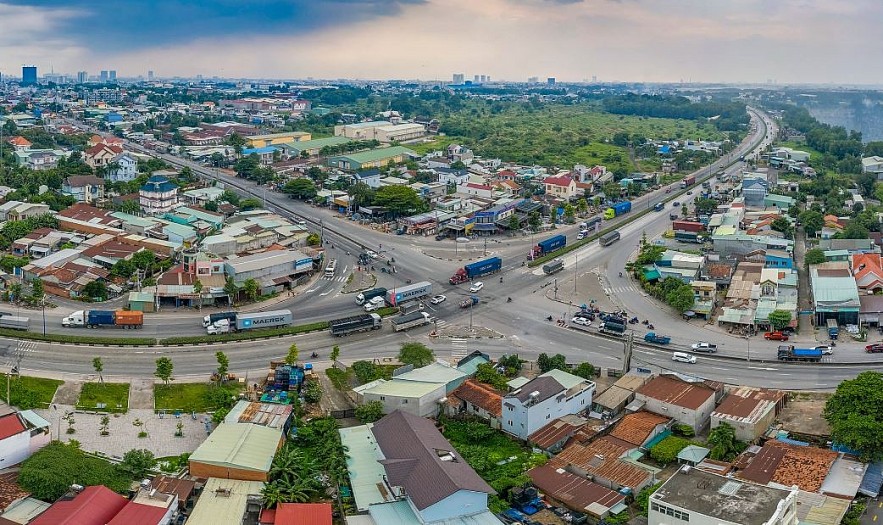 Photo: Zing
Weather Forecast
September 19: The western area from Da Nang to Binh Thuan, the Central Highlands, and the South will have showers and thunderstorms, and heavy rain. entral Hydrometeorological Forecasting Center
Central Hydrometeorological Forecasting Center predicts that thunderstorms may appear in the area from Da Nang to Binh Thuan. Meanwhile, the rain in the Central Highlands and the South is likely to last for many days to come.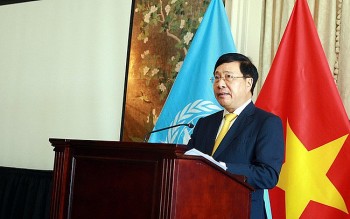 Friendship
Deputy Prime Minister Pham Binh Minh has asserted Vietnam's strong support for and commitment to the UN's role in leading and coordinating multilateral efforts to respond to global challenges.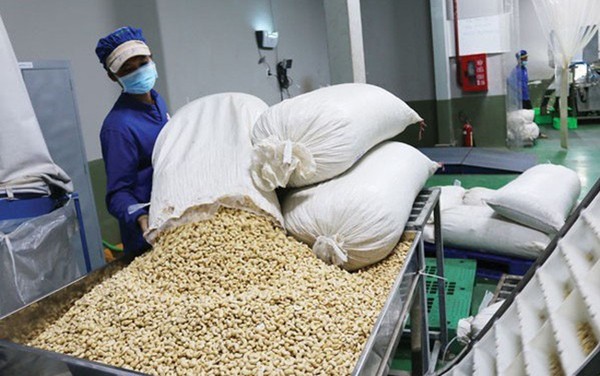 Economy
Since the beginning of the year, exports to Cambodia have reached a fairly high scale and speed, are much higher than imports from this market. In the two-way trade relationship, Vietnam has moved from a trade deficit in the first eight months of 2021 to a trade surplus in the eight months of this year.
September 24, 2022 | 09:11