Vietnam-Cambodia Friendship Consolidated amid Covid-19
Cambodia has pledged donations in cash and material aid to help Vietnam in its fourth wave of the Covid-19 pandemic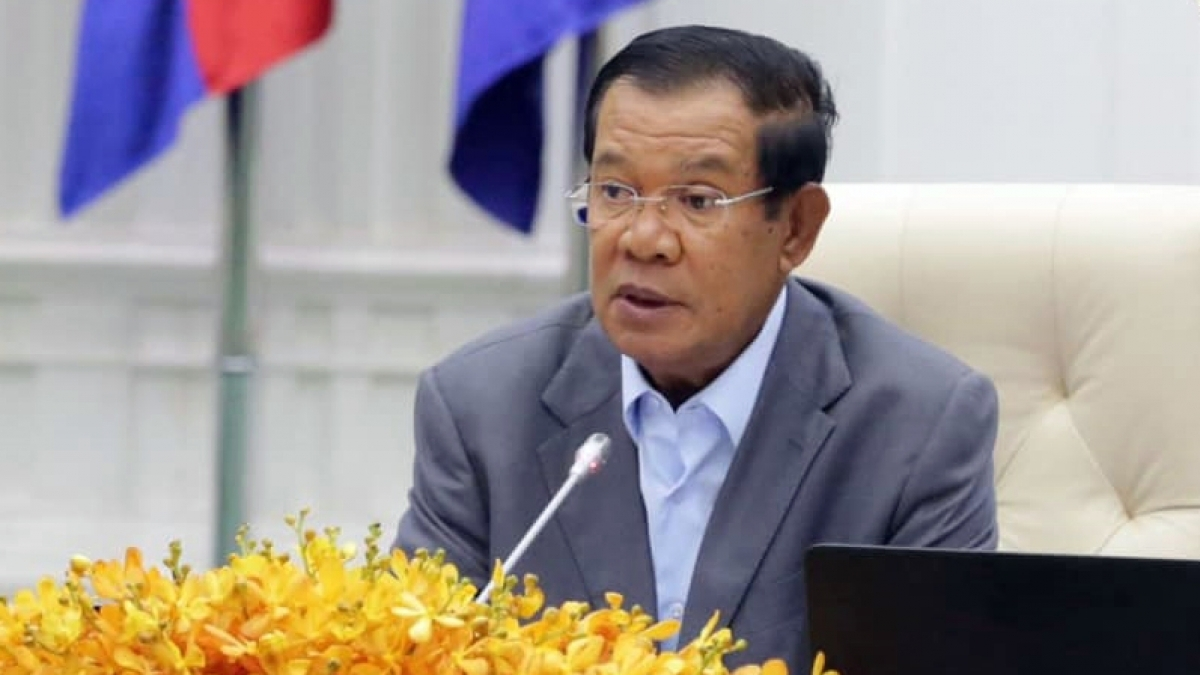 Cambodian Prime Minister Hun Sen said the donations showed the spirit of friendship and close cooperation among the neighboring countries. Photo: VoV
Cambodian Prime Minister Hun Sen on July 17 announced the donations, which include 1 million medical masks, 100,000 N95 masks, 100 oxygen generators and US$ 200,000.
This is the first time the Cambodian Government has donated money to a foreign country in the Covid-19 fight, and was made given the range of difficulties caused by the pandemic in Vietnam.
Earlier, Cambodia presented medical support to Laos, Myanmar, East Timor and Nepal to aid them in their coronavirus battles.
Cambodia's donations aim to contribute to Vietnam's anti-pandemic efforts, particularly with cases in Ho Chi Minh City and other southern localities rising steadily over the past few days. The support has also demonstrated the spirit of friendship and close cooperation among neighboring countries in the pandemic fight, PM Hun Sen said.
Standing side by side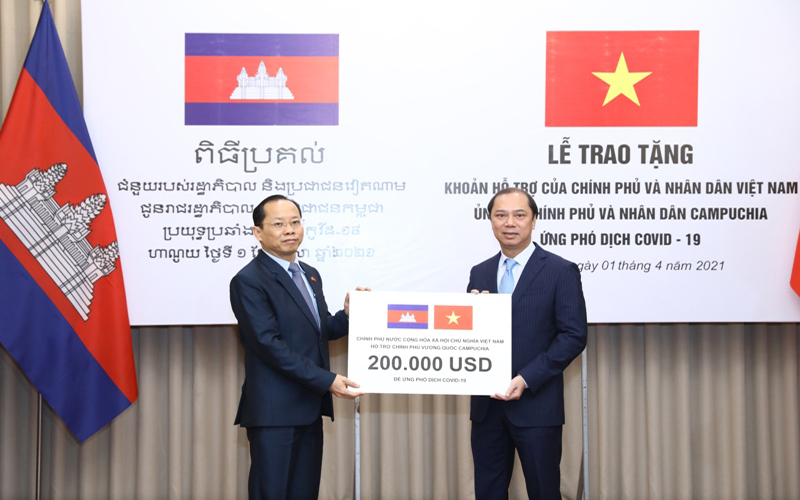 Deputy Minister of Foreign Affairs Nguyen Quoc Dung presents the US$ 200,000 to Cambodian Ambassador to Vietnam Chay Navuth. Photo: Ministr of Foreign Affairs
Vietnam and Cambodia have proven their friendship and solidarity in the face of the pandemic.
Last April when Cambodia was battling its worst outbreak since the beginning of the pandemic, Vietnam gifted US$ 200,000 to the country with the hope that Cambodia would contain the pandemic, stabilise and see economic recovery.
In a thank-you letter to Vietnamese leaders, Hun Sen said the generous contribution amid Cambodia's third community outbreak of Covid-19 demonstrated Vietnam's spirit of good neighbourliness towards Cambodia in times of need.
In April last year, the Vietnamese Government also presented an aid package to Cambodia worth more than VND 7 billion (US$ 303,500) that included protective suits, face masks and Covid-19 test kits.
Highest daily spike of nearly 6,000 cases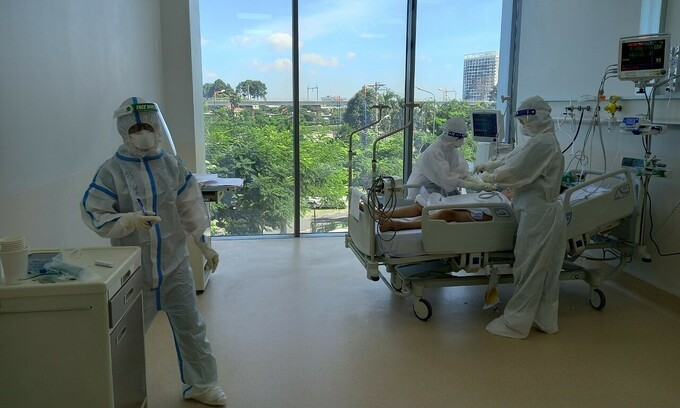 A Covid-19 patient treated at a hospital in HCM City. The Ministry of Health on July 18 evening reported the country's highest daily spike of 5,926 Covid-19 cases. Photo: VnExpress
The Ministry of Health on July 18 evening reported the country's highest daily spike of 5,926 Covid-19 cases, pushing the national tally to 53,830.
Of the latest cases, 39 were imported and put under quarantine upon their arrivals. HCM City recorded 4,692 cases.
Since the fourth wave of the pandemic broke out late April, Vietnam has detected 50,201 infections, 7,893 of whom have been given the all-clear.
The same day, the ministry confirmed 29 Covid-19 deaths from July 4-17, bringing the death toll in the ongoing wave to 219.
Of the new deaths, 20 cases were recorded in HCM City, three in Long An, two in Binh Duong, and one each in Bac Giang, Da Nang, Hanoi and Dong Thap.
The new fatalities raised the overall Covid-19 death toll to 254 since the beginning of the pandemic in early 2020.