Vietnam-Cambodia friendship monument in Kampong Cham inaugurated
A Vietnam-Cambodia Friendship Monument was inaugurated on January 28 in Cambodia's central province of Kampong Cham, which is the 17th of its kind built under the direction of Cambodian Prime Minister Samdech Techo Hun Sen and his Vietnamese counterpart Nguyen Xuan Phuc.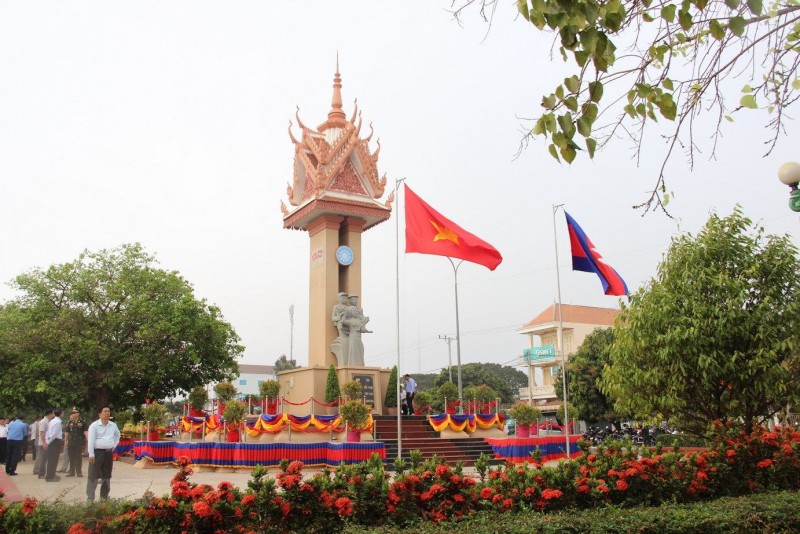 The Vietnam-Cambodia Friendship Monument in Kampong Cham province (Photo: VNA)
The inauguration ceremony was attended by Cambodian Deputy Prime Minister Men Sam An, Standing Vice Chairman and General Secretary of the National Council of the Solidarity Front for the Development of Cambodian Motherland Nhem Valy, and the Vietnamese Military Attaché in Cambodia Colonel Nguyen Thanh Chinh, among others.
Addressing the ceremony, Men Sam An expressed deep gratitude to the Party, Government, people and voluntary soldiers of Vietnam who have shed blood to help save the Cambodian nation from genocide.
With the wholehearted support of Vietnamese volunteer soldiers, patriotic Cambodians defeated the Pol Pot genocidal regime and revived the country.
The inauguration is more meaningful as it takes place at a time when the Cambodian Government and people are celebrating the 41st anniversary of the victory (January 7, 1979 - 2020). It also serves to express respect and appreciation for volunteer Vietnamese soldiers and those of the Cambodian Royal Army who laid down their lives for independence, freedom and prosperity of both nations, she added.
The Friendship Monument was built at the central park of Kampong Cham City.
This is also the 17th out of 22 friendship monuments to be upgraded and built across Cambodia./.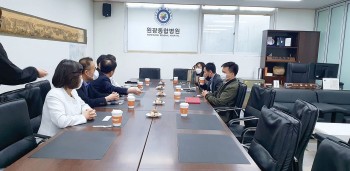 Overseas Vietnamese
A meeting was organized at the Wonkwang Hospital on the provision of medical support for the Vietnamese community in Korea in accordance with the signed cooperation agreement.