Vietnam - Cambodia friendship preserved by younger generations
A Vietnamese expert tells the Vietnam Times about his memories of when he went to Cambodia to worked to help the country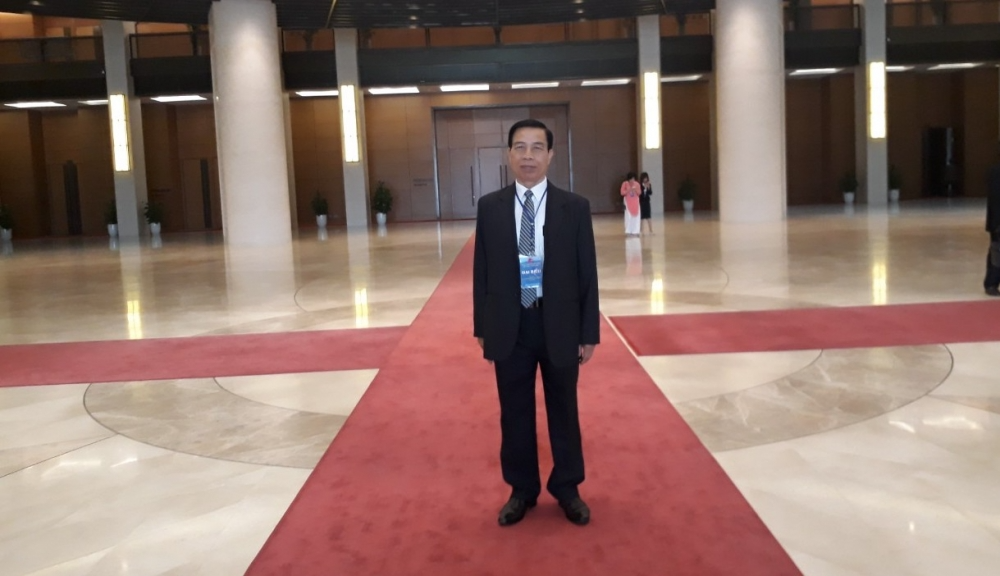 Dao Xuan Mui, chairman of the Vietnam - Cambodia Friendship Association in Phu Tho province.
- Could you share your memories during your years as an expert in Cambodia?
In March 1980, I and a delegation of 27 Vietnamese experts went to help Kratié province, a difficult mountainous area in the northeast of Cambodia. At that time Cambodia was going through the 5 Nos: no money, no schools, no hospitals, no markets, no temples, and a lot of Pol Pot.
Our team of experts at that time worked in banking, police, agriculture, commerce, and the military, and I was the only expert on civil affairs. My job was to mobilize the establishment of the Youth Union, the Women's Union, the Buddhist Association and the construction of temples.
We advocated for young people aged 15-35 years old to join the Youth Council. After training in Cambodia, we brought the Cambodian Youth Council to Song Be province (present-day Binh Duong, Binh Phuoc) to exchange and learn experiences in building youth and youth organizations. Here, they would visit, exchange and gain experiences through activities of the Vietnam Youth Association.
After a period of working, we built the Women's Union, Youth Union, and Buddhist Association into orderly and organized activities. This was a strategy to gather youth, women, and Buddhist forces to join hands to build the Cambodia National Solidarity Front to follow the direction and goals of the country.
During the day, I did mass mobilization work, and in the evening I came back with a group of experts to increase production such as through planting trees, watering vegetables, labor, and cooking rice every day. Four years as a civil service and frontline specialist in Cambodia provided memorable memories in my life. Besides helping Cambodia, we had to face life and death at any time.
During the 1980 Lunar New Year, I, along with a delegation of experts and friends from the province, visited the Vietnamese army unit. On the way, our convoy was ambushed, fortunately the vehicle overturned and no one was injured in our convoy.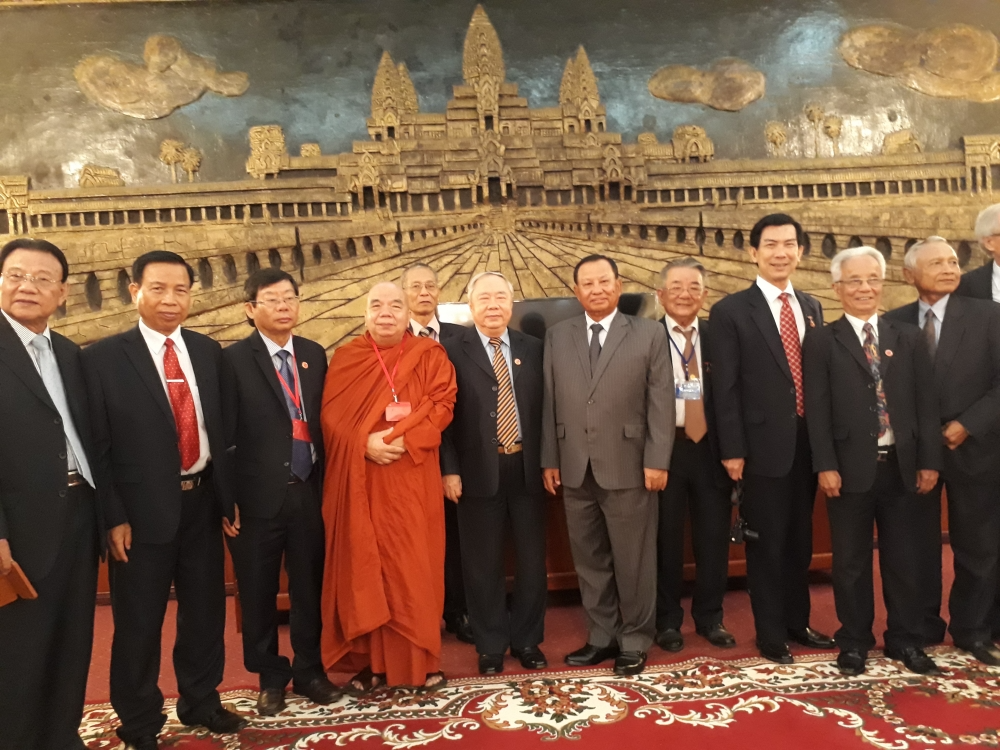 Dao Xuan Mui (2nd from the left) and the Vietnamese delegation visited Cambodia in 2018.
- How did Vietnamese experts, soldiers and Cambodian people cooperate and stick together during that time?
Cambodian people respect Vietnamese experts and soldiers. Experts guide how they will study and practice. On holidays and New Year, Cambodians invited us to attend a family meal. At that time, Song Be province (Vietnam) was twinned with Kratié province (Cambodia). Despite the difficulties, Song Be province still supports Kratié province to the best of its ability economically, materially and spiritually.
- When you returned to Cambodia, what surprised you the most?
I have been back to Cambodia three times. In 2014, I went twice and was sent by the Vietnam Rural Industries Research and Development Institute to provide vocational training at the request of the Central Committee of the Cambodian Women's Union in Kampong Chhnang province. In 2018, I and the delegation of the Party and the government of Vietnam also visited. I was very surprised. that Cambodia had changed. Cambodia's economy is developing rapidly, Cambodians have learned a lot from the trading experiences of Vietnamese and other countries.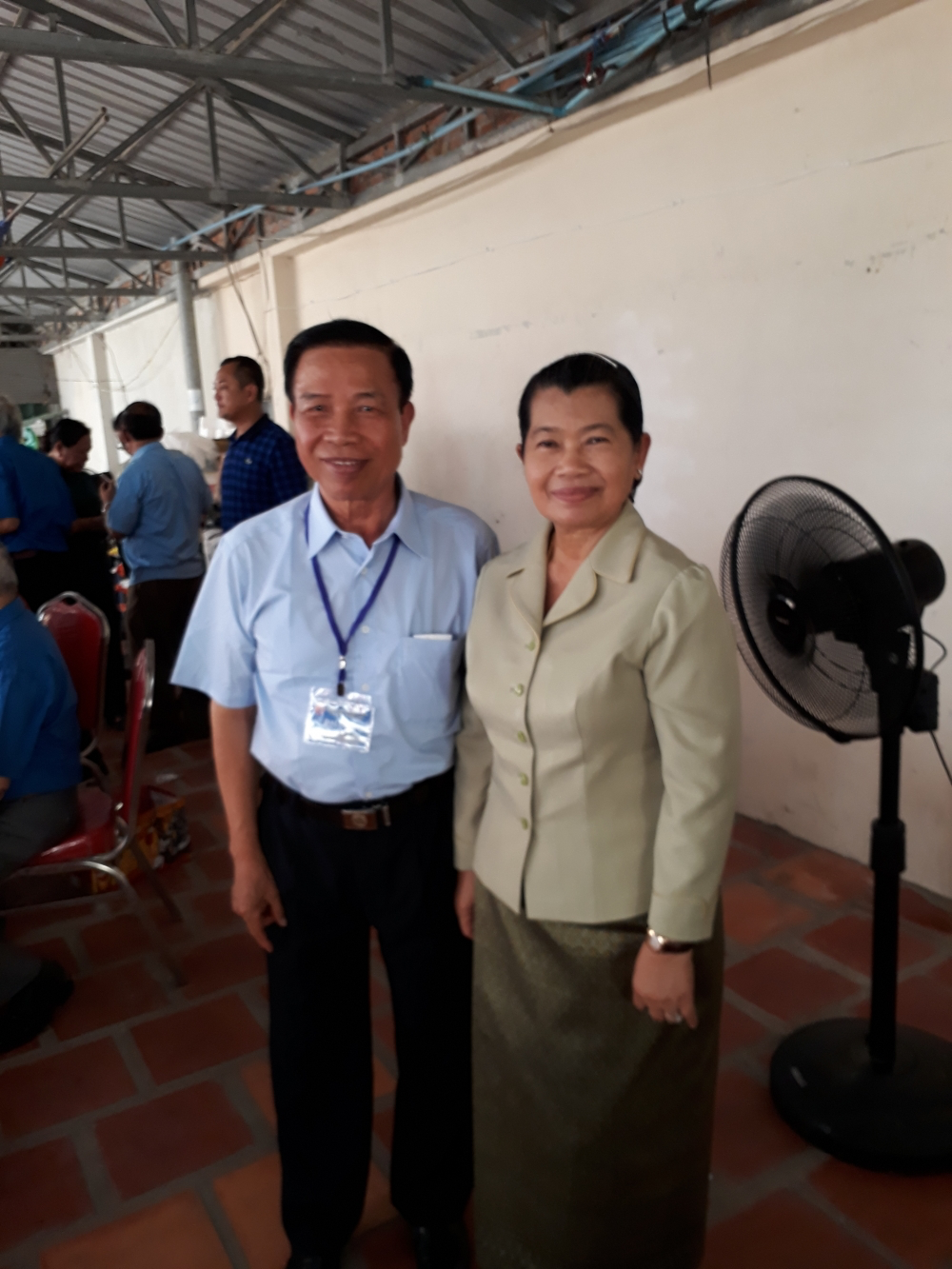 Dao Xuan Mui took a photo with Men Sam An, Deputy Prime Minister of the Royal Government of Cambodia.
- The year 2021 is the 54th anniversary of the establishment of diplomatic relations between Vietnam and Cambodia, what do you expect of the relationship between the two countries?
Looking back on the past 54 years, it can be said that, despite going through many difficulties and challenges with the ups and downs of history, the solidarity, traditional friendship and comprehensive cooperation between Vietnam and Cambodia has been constantly being strengthened and developed. This is the priceless property of our two peoples.
On June 21, 2018, the Chairman of Phu Tho Provincial People's Committee approved the charter and recognized the Vietnam - Cambodia Friendship Association in Phu Tho province. When it was first established, the association had 500 members, but it now totals 1,500 members.
On Jan. 7, 2019, the association celebrated the 40th anniversary of the overthrow of the Pol Pot regime, with Cambodian troops and people. Every year, the association organizes summaries, preliminary reviews and awards for collectives and individuals with outstanding achievements in the movement to build Vietnam-Cambodia friendship.
National
Vietnam News Today (October 21): Vietnam confirms 3,635 new local Covid-19 cases; Ministries asked to facilitate exit, entry by Vietnamese, foreigners; Winter monsoon to hit northern Vietnam; Vietnam Airlines plans to operate nearly 40 domestic routes.