Vietnamese-Cambodians struggle after boat houses dismantled
Vietnamese living in floating villages in Cambodia comply with new regulations, but an urgent relocation order has caused them many difficulties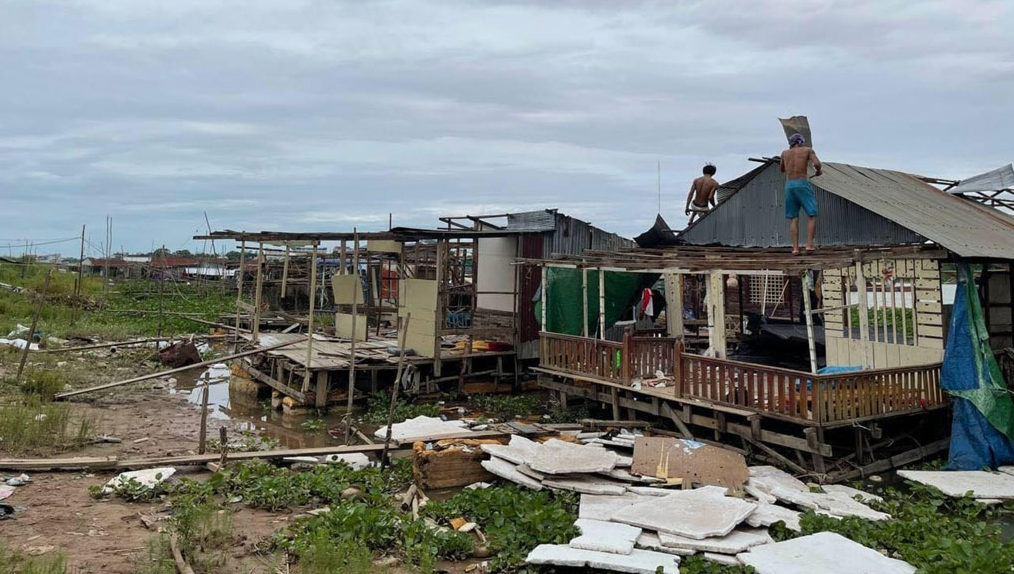 In early June, the Phnom Penh government required the relocation of floating houses and fishing rafts on the Mekong, Tonle Sap, and Tonle Bassac rivers within 7 days. (Photo: Thanh Nien)
In early June, the Phnom Penh government requires the clearance and relocation of floating houses and fishing rafts on the Mekong, Tonle Sap, and Tonle Bassac rivers within 7 days. The sudden decision left many households, including about 1,000 households of Vietnamese origin, struggling.
More dismantle orders issued
In an interview with Thanh Nien, Sim Chy, president of the Khmer-Vietnam Association, said that when the order was released, most Vietnamese origin families were confused but complied with the order and started moving. The Vietnam Embassy to Cambodia and Khmer-Vietnam Association have contacted local authorities, proposing a plan to help people affected.
According to Sim Chy, the Phnom Penh government has allowed households to relocate to Kruos hamlet, about 18 km from the center of Phnom Penh city. As of June 19, nearly 200 households with more than 300 fish rafts have been relocated. A further 150 households have been moved to Leuk Daek district, Kandal province, near Vinh Xuong international border gate, Vietnam's An Giang province.
However, Chy said that Kampong Cham province had just issued a new notice, requiring households living in floating houses on the Mekong River in this province to relocate within 10 days from the date of arrival.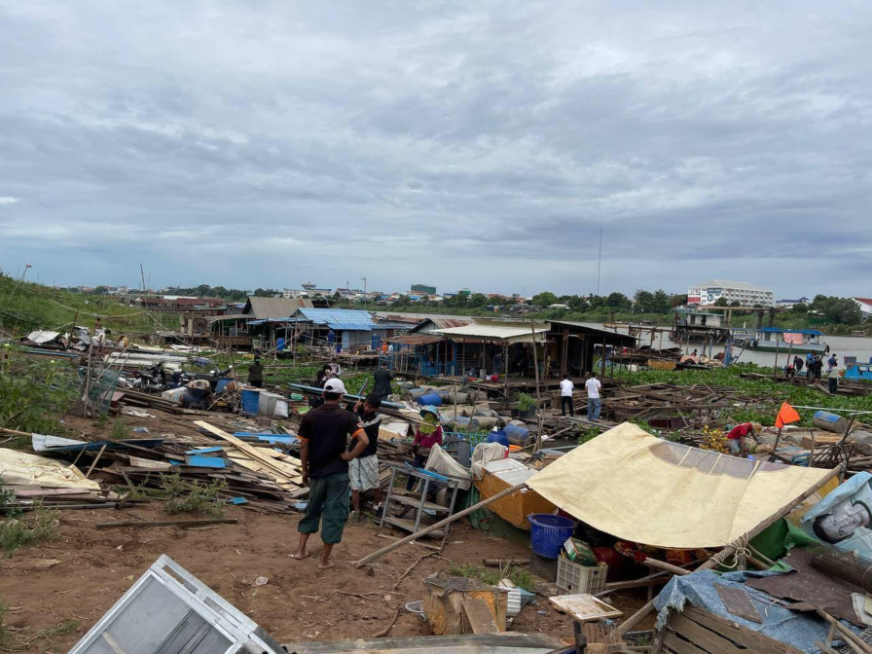 The sudden decision left many households struggling. (Photo: Thanh Nien)
Vietnamese face difficulties, agencies provide support
According to Cambodia's policy, the decision to relocate houses aims to protect waterway traffic, environment, ecosystem, and public health. Due to the urgent time and the Covid-19 pandemic, many households were unable to relocate in time.
More than 370 households were forced to remove their houses and fish rafts. Many fish cages were damaged during the move, causing heavy property loss. "Currently, some people are said to have to cover their tents at the riverside or rent land from local people to stay temporarily," Chy said.
On June 4, Vietnam Ambassador to Cambodia Vu Quang Minh visited and encouraged people of Vietnamese origin in the displaced area. The State Committee on Overseas Vietnamese Affairs (Ministry of Foreign Affairs) and the Vietnam Embassy to Cambodia have discussed plans to create favorable conditions and practical measures to support the resettlement, ensuring the interests of the people.
Last week, Vietnam's Foreign Ministry spokeswoman Le Thi Thu Hang said that Vietnam understood Cambodia's socio-economic development, landscape, and environmental protection policies. Hang hoped that the relocation would be carried out with a reasonable and feasible roadmap, with resettlement areas equipped with key infrastructure for affected residents to help them stabilize their lives and ensure access to social welfare services.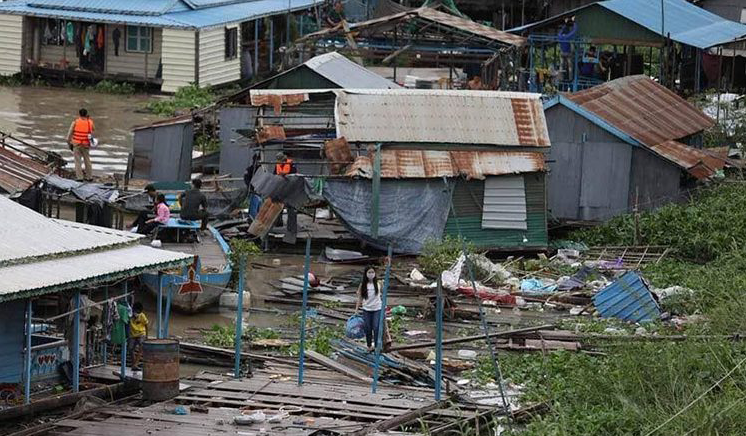 Residents of floating houses and other structures are not targeted for deportation. (Photo: Khmer Times)
Cambodia denies deportation
According to Khmer Times, the Cambodian General Department of Immigration on June 19 issued a statement on the publication of information entitled "Khmer authorities request Vietnam to speed up the procedure to accept its nationals return to Vietnam as soon as possible."
The General Department of Immigration in a statement said that it has requested the Vietnamese side to cooperate in providing travel documents for the deportation of Vietnamese nationals without passports and who have been detained.
"This does not refer to the Vietnamese group living on floating houses," the department said.
The Cambodian General Department of Immigration of the Ministry of Interior and the Vietnam Embassy to Cambodia had a meeting on June 17 about a request for the Vietnamese side to cooperate in providing travel documents for undocumented Vietnamese nationals detained by the General Department of Immigration, so that they can return to Vietnam as soon as possible.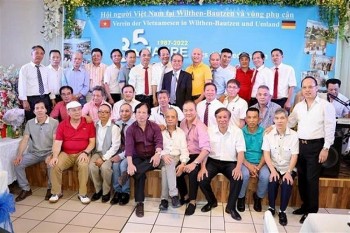 Economy
The Overseas Vietnamese Association in Wilthen - Bautzen and surrounding areas in Germany held a get-together on the occasion of the 35th anniversary of Vietnam - Germany labour cooperation.