Vietnam, Canada Establishing Joint Economic Committee
The MoU will provide a platform to improve dialogue and collaboration on shared and emerging priorities with Vietnam, Canada's largest ASEAN trading partner.
Deputy Minister of Industry and Trade Do Thang Hai and Chief Trade Commissioner and Assistant Deputy Minister Sara Wilshaw at Global Affairs Canada virtually signed a Memorandum of Understanding (MoU) on establishing a joint economic committee (JEC) between the two countries on Jan. 11, VNA reported Tuesday.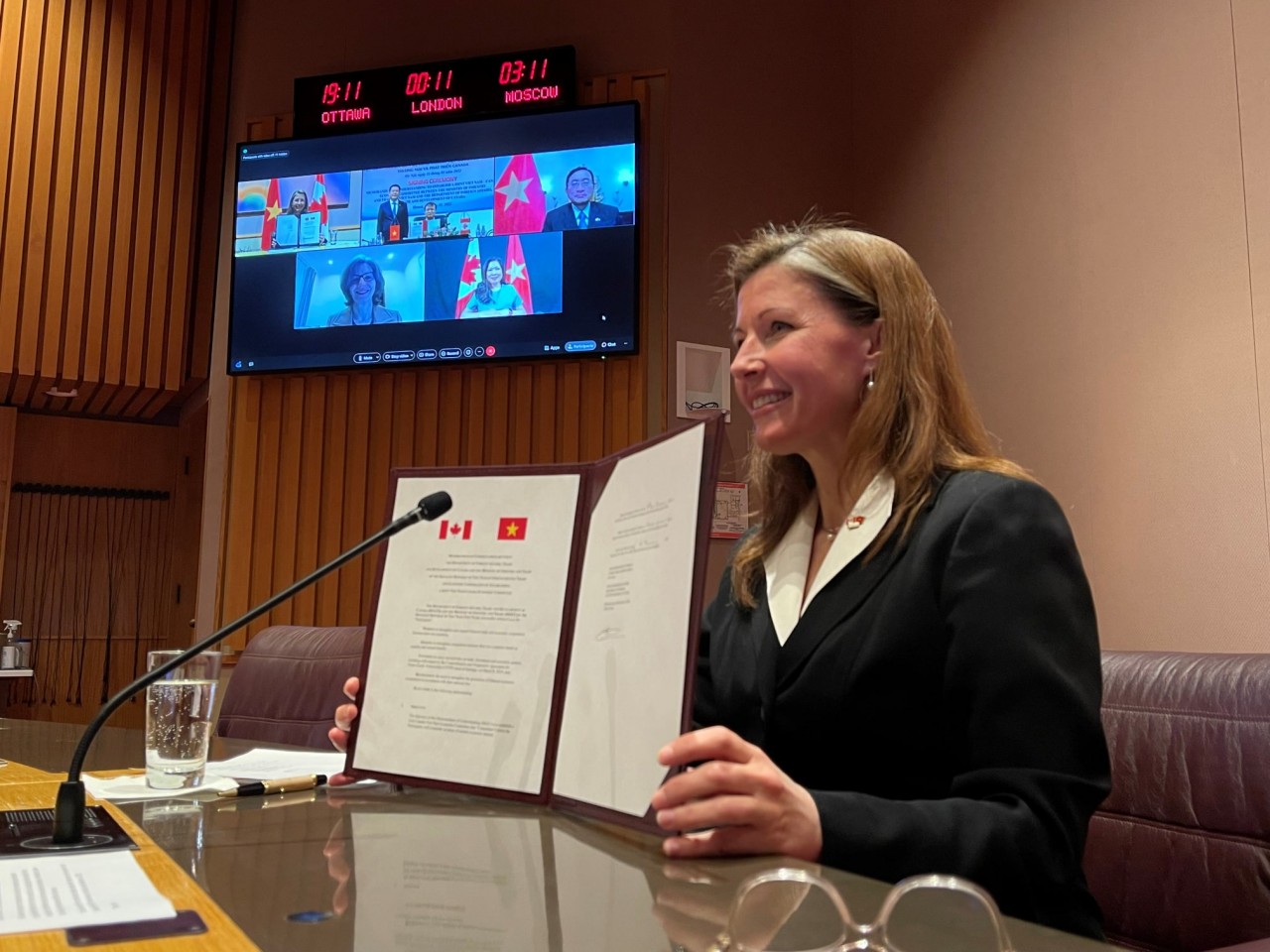 Canadian Minister of Small Business, Export Promotion and International Trade Mary Ng. Source: Global Affairs Canada
Addressing the signing ceremony, Canadian Minister of Small Business, Export Promotion and International Trade Mary Ng affirmed that Canada recognizes the growing importance of creating trade opportunities with Vietnam and the Indo-Pacific region for its supply chain, long-term economic growth, and competitiveness.
Businesses and laborers in both countries will benefit from strong and diverse supply chains with the support of the JEC, she said.
Global Affairs Canada (GAC) said in a statement that "To drive a strong, sustainable, and inclusive economic recovery, the Government of Canada is committed to strengthening the country's international trade ties with fast-growing markets, such as Vietnam's".
Vietnam is not only an important global trading partner of Canada but also a dynamic economic player in the Indo-Pacific, it noted.

At the signing ceremony. Source: Canadian embassy in Vietnam
By establishing the JEC, the Government of Canada is advancing trade diversification in the region based on the success of the Comprehensive and Progressive Agreement for Trans-Pacific Partnership (CPTPP) and collaboration through the Asia-Pacific Economic Cooperation (APEC) forum, as well as advancing free trade negotiations between Canada and the Association of Southeast Asian Nations (ASEAN), of which Vietnam is a member.
The MoU will provide a platform to improve dialogue and collaboration on shared and emerging priorities with Vietnam which is Canada's largest trading partner in ASEAN, the statement said.
It is hoped to help deepen the Canada-Vietnam bilateral relationship, enhance Canada's presence in the Indo-Pacific and create opportunities for Canadian businesses to scale up and grow internationally, it added.
Vietnam and Canada will celebrate their 50th anniversary of diplomatic relations in 2023.
The CPTPP entered into force for Vietnam in January 2019, offering tax incentives for trading in both consumer goods and raw materials. This factor creates favorable conditions for trade, providing goods, services and materials for production lines in the context of the turbulent global economic environment, ensuring human and economic security of the two countries.
Since then, the agreement has provided significant opportunities for Canadian products in the Vietnamese market, especially in the agri-food and seafood sectors.
Despite complicated developments of the Covid-19 pandemic, two-way trade between Vietnam and Canada hit approximately USD 5.4 billion in the first 11 months of 2021, representing a year-on-year increase of 16.6%.
Vietnam has been Canada's largest trading partner in ASEAN since 2015. By November 2021, Canada was the 14th biggest foreign investor in Vietnam with 231 projects worth USD 4.81 billion, mainly in the areas of hotel service, insurance, and renewable energy.
Moreover, as a founding member of the Regional Comprehensive Economic Partnership (RCEP), Vietnam can act as a bridge for Canadian businesses to reach a market of 2.2 billion people, or almost 30% of the world's population, with a combined GDP of USD 26.2 trillion or about 30% of global GDP. In the opposite direction, Canada can be a door for Vietnamese goods to penetrate the US and Mexican markets - members of the new North American Free Trade Agreement, Vietnamese Ambassador to Canada Pham Cao Phong has said at a seminar entitled "Vietnam-Canada Supply Chains Cooperation: Present and Future" held in both virtual and in-person forms in Oct. 2021.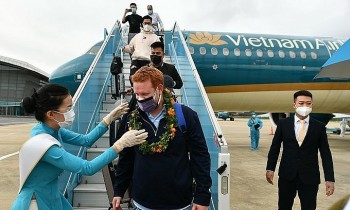 National
Vietnam News Today (Jan. 29): Vietnam records 14,892 new local Covid-19 cases; PM orders prioritizing pandemic control for safe and warm Tet; Vietnam scraps rapid Covid test requirements for int'l passengers; Vietnam-Australia trade hits all time high in 2021.