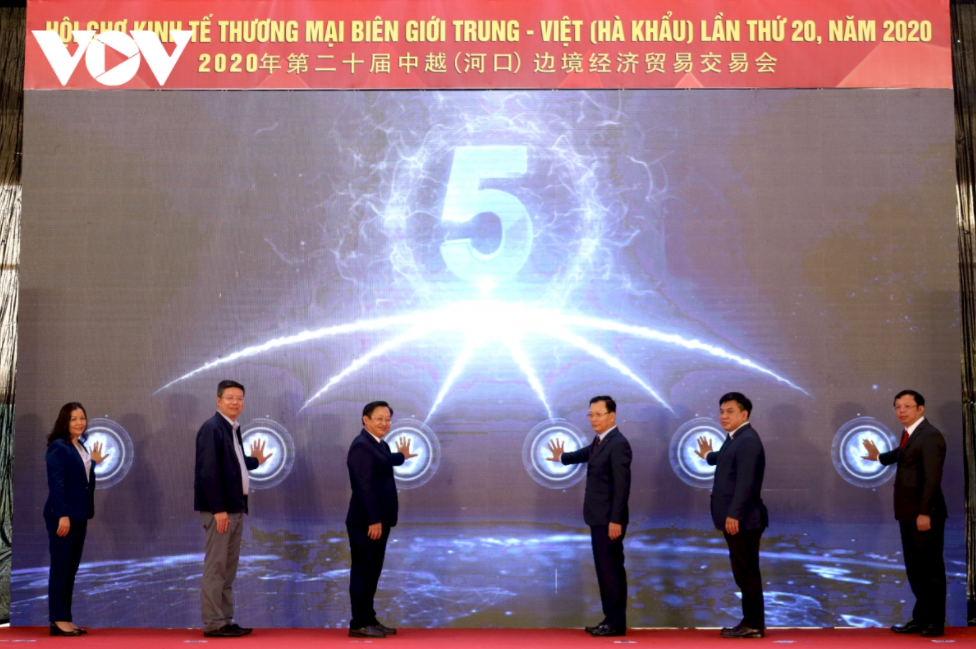 The 20th Vietnam-China Border Trade Fair took place in online form. (Photo: VOV)
Due to the annual and alternative nature of the Fair, after being held in Lao Cai last year, the Fair is currently hosted by China. In order to prevent and control the Covid-19 pandemic, this year's Fair does not include usual person-to-person activities but takes place at 2 Kim Thanh Exhibition (Lao Cai - Vietnam) and Ha Khau International Exhibition Center (Yunnan - China).
The opening ceremony of Vietnam's fair welcomed about 200 delegates and guests from the government, provinces of Lao Cai, and other cities nationwide, and enterprises. Nearly 30 booths to display and introduce products of businesses and cooperatives inside and outside Lao Cai province were also set up.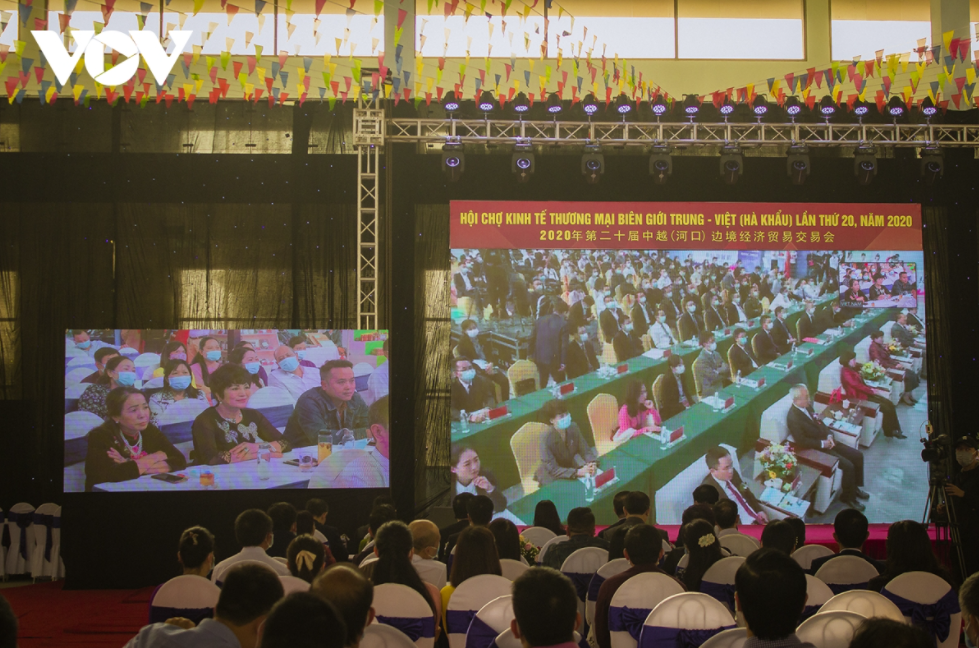 The overview of Vietnam's fair side (Photo: VOV)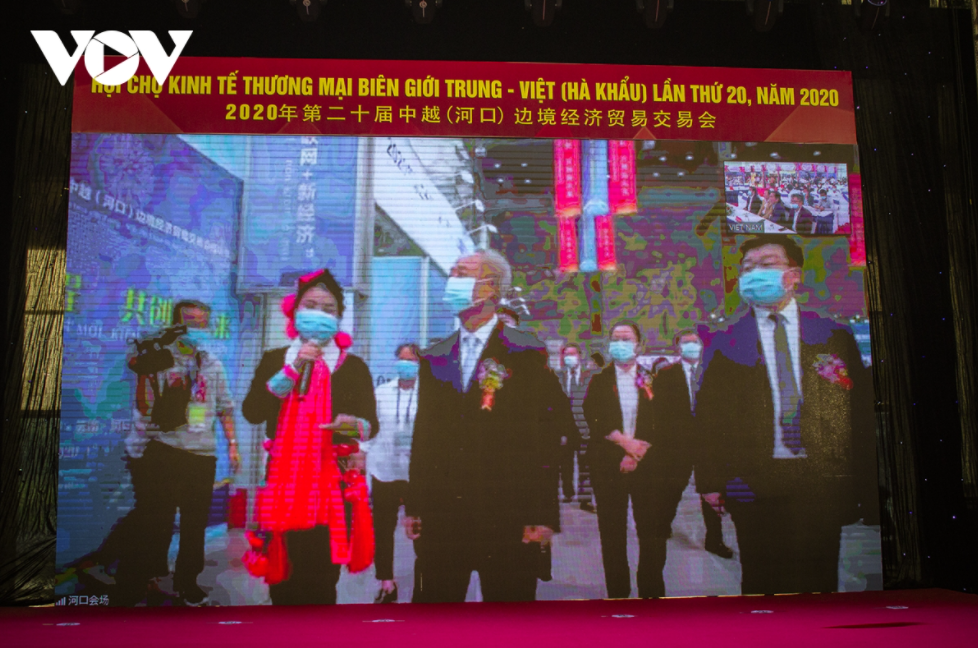 The screen showing the fair in China's side. (Photo: VOV)
On the Chinese side, in addition to the actual booths, the Organizing Committee also arranged online stalls, of which 80 registered enterprises were of Vietnam.
Products participating in the online booth of Vietnam were abundant and diversified, including agricultural products, foodstuffs, aquatic products, seafood, industrial goods, construction materials, shoes, household furniture, crafts...
Vietnamese enterprises participating in online booths with the purpose of propagating and promoting Vietnam's export products to consumers, enterprises of China, as well as other nations. The enterprises who attended the event also wanted to find to obtain import cooperation partners through the Fair's e-commerce platforms.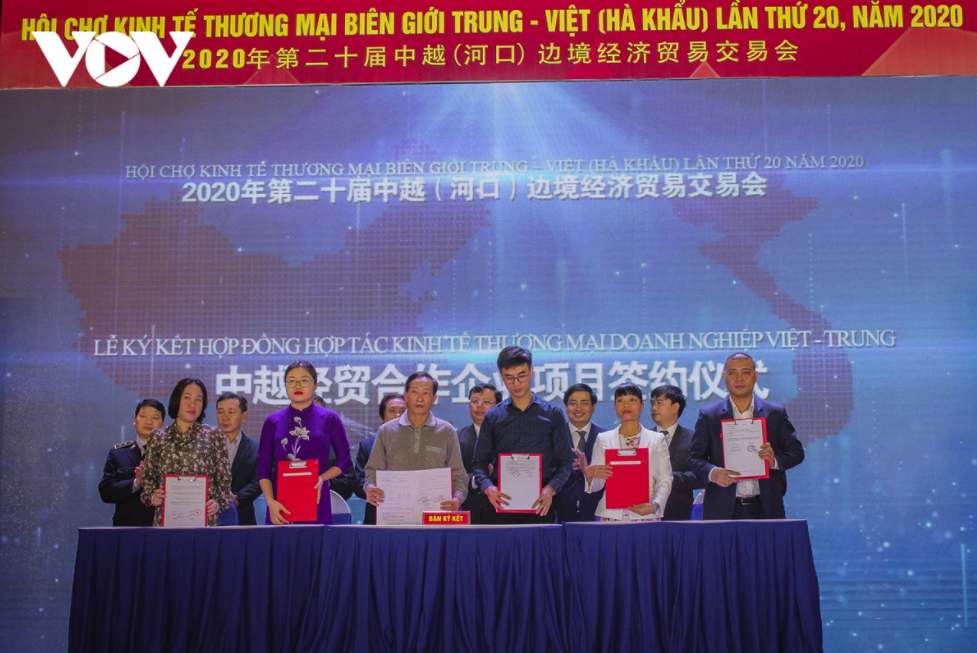 The signing ceremony of trade agreements. (Photo: VOV)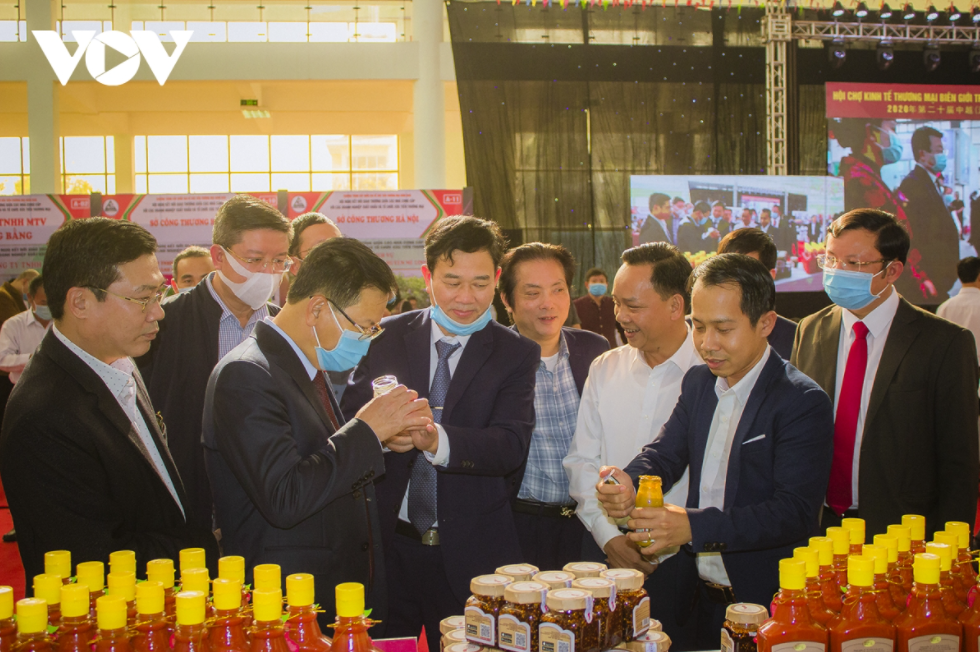 Within the framework of Vietnam-China Border Trade Fair, the organizing team also held other activities. (Photo: VOV)
"Compared to other trade fairs, this one has a special feature that it is held online. At the Opening Ceremony, the fair welcomes representatives from both sides, notably, there are more than 100 reputable Vietnamese import and export enterprises. Compared to the offline form, this online version also records good results, meeting the expectations of businesses as well as localities," said Mr. Hoang Chi Hien, Director of the Department of Industry and Trade of Lao Cai province.
Within the framework of Vietnam-China Border Trade Fair, the organizing team also held other activities, such as a conference to connect suppliers with export businesses and trade promotion organizations; an online conference to introduce investment policy mechanism, and the signing of 18 commercial contracts between Vietnamese and Chinese enterprises with a total value of nearly 800 million USD.
Valerie Mai