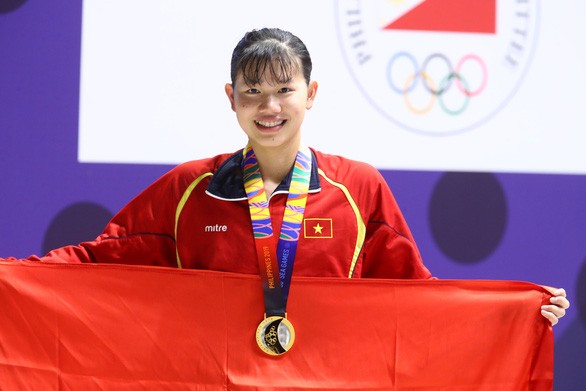 Nguyen Thi Anh Vien will be awarded a "special prize" for athlete who secured the most gold.
The Vietnamese swimming star will be honored and awarded by the organizers at the SEA Games 30 closing ceremony.
By December 9, Nguyen Thi Anh Vien bagged six gold medals to be on the top of gold SEA Games 30 winners, exceeding Singaporean swimmer Schooling with his achievement of three gold medals.
In term of swimming, the Vietnam team achieved eight gold, five silver and six bronze medals, ranking the second while Singapore dominated with 14 gold, six silver and three bronze medals.
The closing ceremony will take place at New Clark City in Philippines in the evening of December 11.
VNF