Vietnam climbs up in UN human development index rankings
Vietnam climbed up one spot and placed 117th out of 189 countries and territories, and joined the ranks of countries in the world with high human development.

Vietnam ranks 117th in UN human development index.
The Human Development Report, titled The Next Frontier: Human Development and the Anthropocene, showed that Vietnam made significant improvements since 1990, when the Human Development Reports first began to be released.
Vietnam moved up one spot from last year and joined the High Human Development group. The country posted a 0.704 value in the human development index (HDI).
Between 1990 and 2019, Vietnam's HDI value increased from 0.483 to 0.704, an increase of 45.8 percent. Table A reviews Viet Nam's progress in each of the HDI indicators. Between 1990 and 2019, Vietnam's life expectancy at birth increased by 4.8 years, mean years of schooling increased by 4.4 years and expected years of schooling increased by 4.9 years. Vietnam's GNI per capita increased by about 370.7 percent between 1990 and 2019.
Vietnam has also been performing well in terms of gender equality. The Gender Development Index value of 0.296 puts the country in the top five groups in the world, with Vietnam ranking 65th out of 162 countries.
In Vietnam, 26.7 percent of parliamentary seats are held by women, and 66.4 percent of adult women have reached at least a secondary level of education compared to 78.2 percent of their male counterparts. Female participation in the labour market is 72.7 percent compared to 82.4 for men.
In comparison, the Philippines and Thailand are ranked at 104 and 80, respectively, on this index.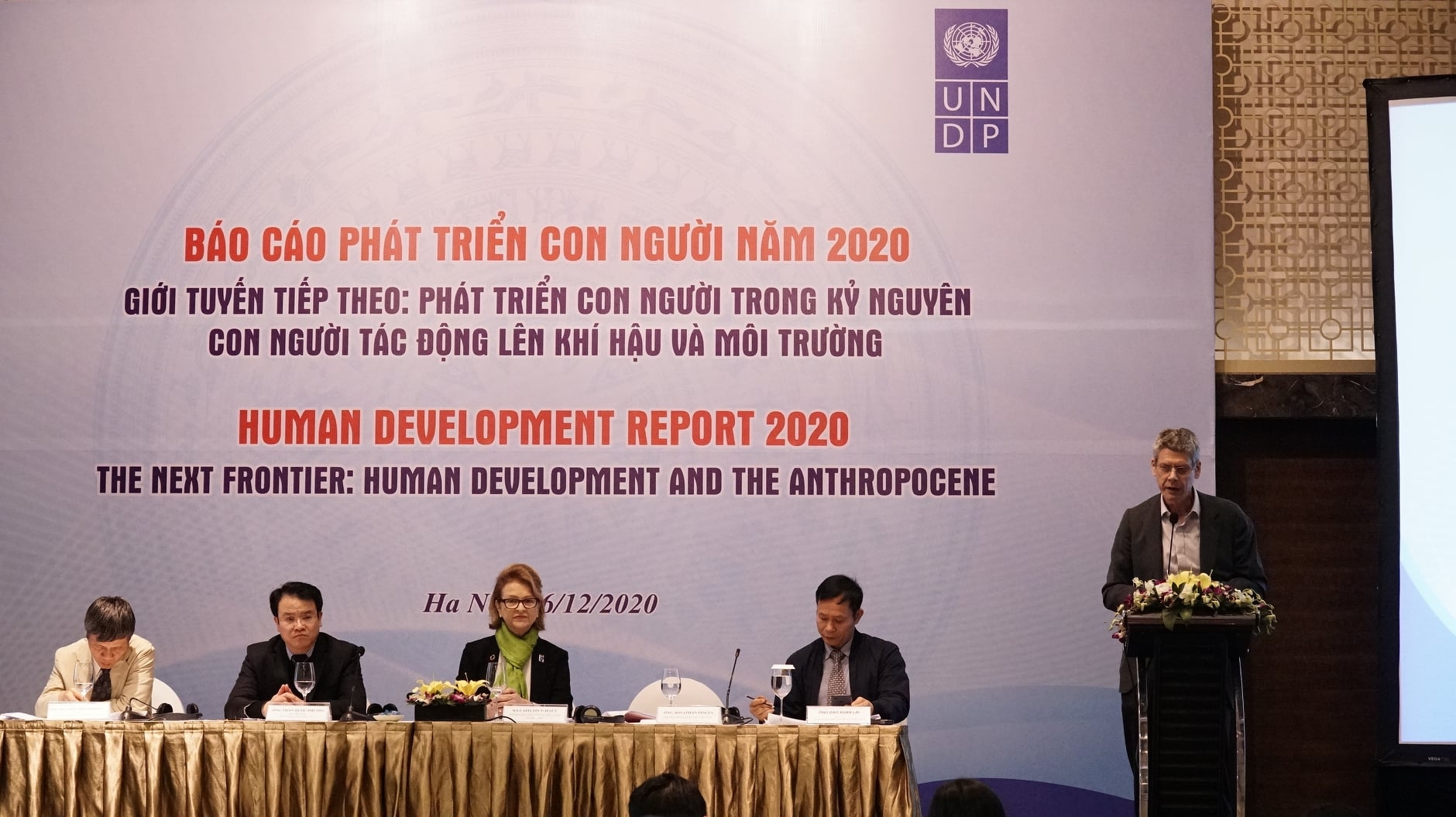 Vietnam has joined the ranks of countries in the world with high human development, but this remarkable progress has been accompanied with relatively high pressures on the planet: Human Development Report released in Vietnam on December 16 by UNDP in cooperation with the Ministry of Planning and Investment.
Addressing the report launch, UNDP Resident Representative Caitlin Wiesen praised Vietnam for embarking firmly on people-centered development and prioritising human development and equality in its socio-economic development strategies and plans.
"Vietnam's High Human Development is a remarkable achievement and also creates opportunities for greater and more rapid progress in the coming development period. The country is at a critical juncture as it designs its next Socio-Economic Development Strategy, with decisions made today determining whether it will continue on it current path of growth and low inequality, and whether it can simultaneously shift to reducing pressure on the planet to enhance the harmony of the people and the environment," said Wiesen.
"I would like to reaffirm that UNDP stands ready to partner with Vietnam in this journey to redesign a path to progress that respects the intertwined fate of people and planet."
Deputy Minister of Planning and Investment Tran Quoc Phuong hailed the HDI report for introducing a new experimental index on human progress that takes into account countries' carbon dioxide emissions and material footprint - planetary-pressures adjusted HDI (PHDI).
With the index, Vietnam, as one of the countries hardest hit by climate change, will have additional orientation foundation to issue and implement policies in response to environmental pollution and climate change, Phuong added.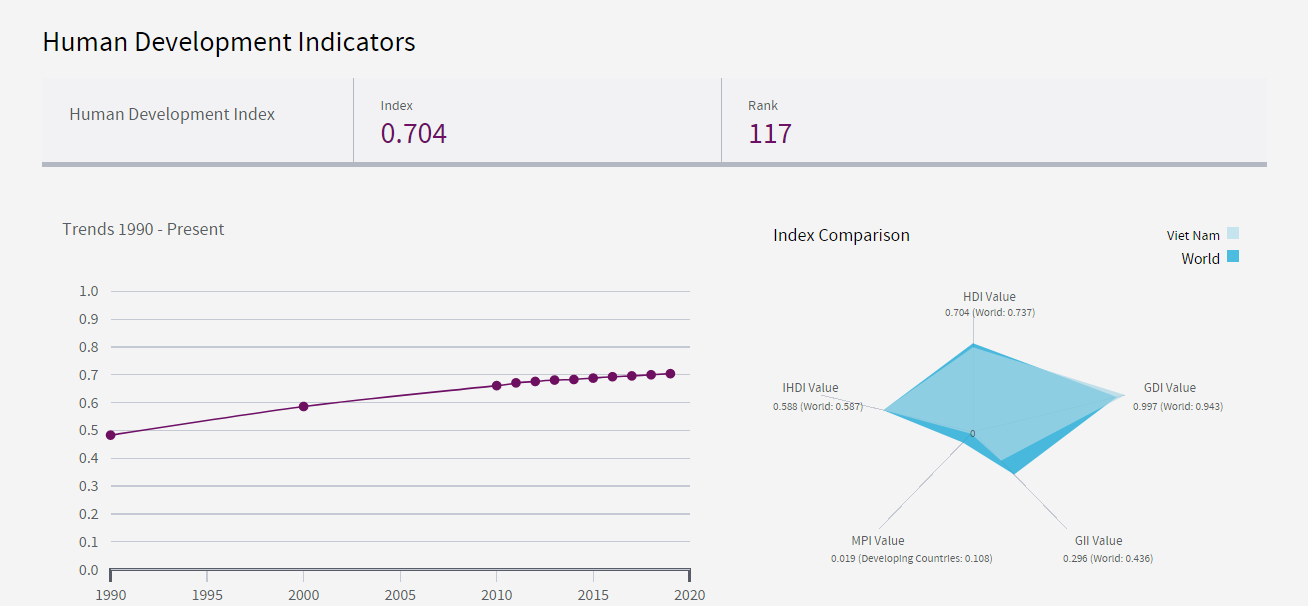 Vietnam's HDI value for 2019 is 0.704— which put the country in the high human development category—positioning it at 117 out of 189 countries and territories. The rank is shared with Marshall Islands.
Norway retained the top spot it secured in the previous year, while Ireland and Switzerland ranked second. Many of the leading spots were occupied by European countries.
Niger, at 0.394, was at the bottom of the index rankings. It was followed by the Central African Republic with 0.397, Chad with 0.398, and South Sudan and Burundi, both with 0.433.
The report said the average index value stood at 0.898 for the very high human development group and 0.791 for countries in Europe and Central Asia.
The human development index is used to measure a country's development that cannot be assessed by economic growth alone. Its calculations are based on three criteria -- a long and healthy life, knowledge and a decent standard of living, according to the UNDP.
Among other countries, the United States ranked 17th, while Russia was 52nd. In Asia, Singapore was 11th, South Korea 23rd and China 85th.
The report, which depicts the state of human development before the onset of COVID-19, underlined that unless our species relaxed its grip on nature, it would face new crises in the future.
The UNDP estimated that the index for the entire world will show a decline for the first time since comparable data became available in 1990.
A new human development index accounting for key planetary pressures -- the country's level of carbon dioxide emissions and material consumption -- was also included in this year's report.
On climate change, the report also pointed out that if global warming continues without mitigation, the number of days each year with extreme temperatures below zero and above 35 C is expected to increase by 100 in low human development countries by 2100.
With mitigation consistent with the 2015 Paris Agreement goals, the number of days a year with extreme temperatures in low human development countries would increase by 49, the report added.
More than 50 countries fell from the very high human development category, reflecting their dependency on fossil fuels their and material footprint.
No country in the world has yet achieved very high human development without putting immense strain on the planet, the report underlined as it called world leaders to take bold steps to ease the pressures on nature and the environment in the course of progress.
Pointing out that humanity entered a new geological epoch defined as the "Anthropocene" or "Age of Humans," the report highlighted that countries should redesign their paths to progress by fully accounting for the dangerous pressures humans put on the planet and dismantling the imbalances of power and opportunity that prevent change.
The latest human development index ranking did not include six countries, including North Korea and Somalia, due to a lack of information./.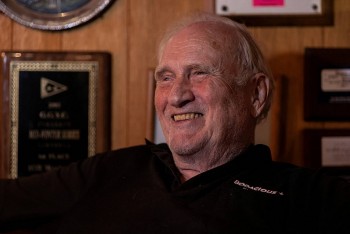 World
Alain Aspect, John F. Clauser, and Anton Zeilinger have won this year's Nobel Prize in physics for their work in quantum mechanics, Sweden's Karolinska Institute announced on Tuesday.