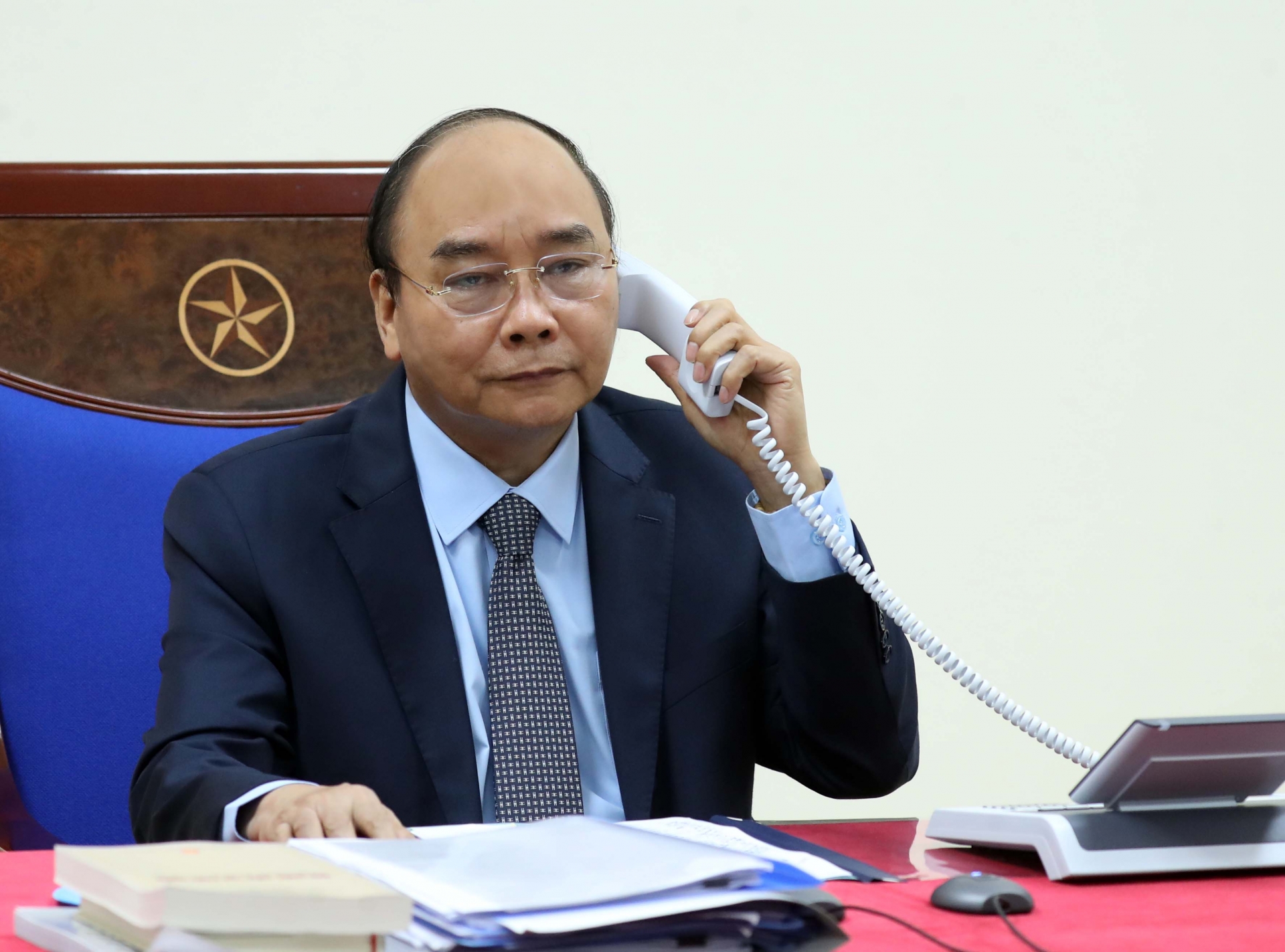 Prime Minister Nguyen Xuan Phuc. Photo: VGP
Prime Minister Nguyen Xuan Phuc on August 31 cabled a message of sympathy to Premier of the State Council of China Li Keqiang over a building collapse that caused serious human and material losses in China a few days ago.
A two-story restaurant in Xiangfen County of Linfen City, northern China's Shanxi Province collapsed during a local resident's 80th birthday celebration, leaving 29 people dead, the Chinese Ministry of Emergency Management said.
Another 28 people were injured, seven of whom are in a serious condition.
Hundreds of rescue workers using sniffer dogs, cranes and high-tech sensors had searched the rubble, lifting slabs of concrete in hopes of freeing survivors.
There was no immediate word on what caused the collapse or on the fate of the birthday guest and other celebrants. But it seems that the two-storey building was licensed for use as a restaurant although not built for that purpose, according to the official China Daily newspaper.
The building collapsed at 9:40 am (local time) August 29.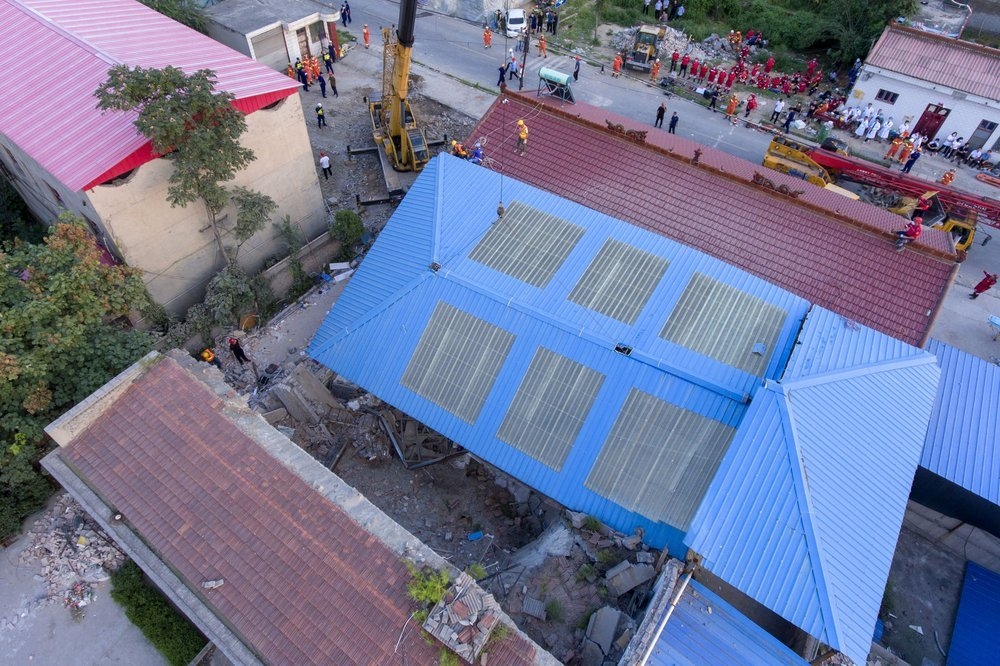 In this aerial photo released by Xinhua News Agency, rescue workers are seen near the site of a collapsed two-story restaurant in Xiangfen County of Linfen City, northern China's Shanxi Province, Saturday, Aug. 29, 2020. Photo: Yang Chenguang/Xinhua via AP
It said the Cabinet's Work Safety Commission would oversee the investigation into the accident's cause.
Video posted on social media by state broadcaster China Central Television showed them hefting heavy pieces of concrete.
At least once, the remaining frame of the building shook but didn't fall.
Shanxi province's Xiangfen county, about 630 kilometers (400 miles) southwest of Beijing, lies in the heart of China's coal country, where thousands of miners have died in explosions, collapses and floods over the years.
Meanwhile, no new locally-transmitted COVID-19 cases were reported in the Chinese mainland, the country's National Health Commission said on September 1.
Ten confirmed cases arriving from outside the mainland were reported on Monday but no suspected case or death was registered, Xinhua news agency reported.
So far, China's overall caseload stood at 85,058, including 216 patients who were still being treated, with three in severe condition.
Globally, COVID-19 infections reach 25 million and deaths 850,000. The USA have 6 million cases, and COVID-19 keeps spreading fast in South America (5 countries in the top 10). Brazil has almost 4 million cases./.
Hannah Nguyen