Vietnam confirmed three more European tourists tested positive for COVID-19
With test results came out positive, the three male tourists, including one German, two Brits, became Vietnam's 55th, 56th, 57th COVID-19 sufferers. All three are currently quarantined and treated at  medical institutions in Vietnam.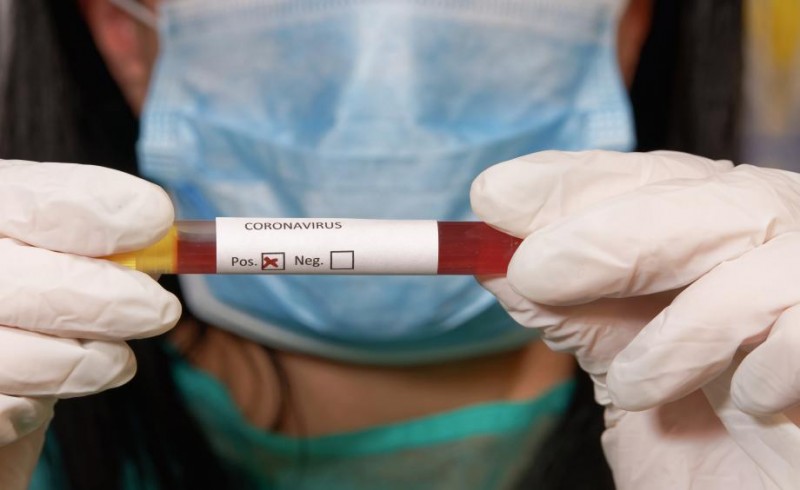 The three lastest COVID-19-hit patients in Vietnam are all foreigners, including one German and two Brits (Photo: NL Times)
"Patient 55", German, tested positive for the novel coronavirus at Hanoi Center for Disease Control Sunday, one day after his arrival in Hanoi from Paris on Vietnam Airlines flight VN0018.
In the meantime, all those coming into close contact with this 55th patient are being tracked to be taken to the National Hospital of Tropical Diseases, Dong Anh district, Hanoi for quarantining.
"Patient 56" traveled from the U.K. to Hanoi on March 9, was confirmed to have contracted the disease Saturday evening. His itinerary from March 9-13 includes: stayed at the Hanoi Paradise Center Hotel on Hang Voi Street, Hoan Kiem District (during which he met two British women), traveled to and stayed at Sapa, northern Vietnam for three days, then returned to Oriental Suiter Hotel on Hanoi's Hang Dao Street, Hoan Kiem District.
Shortly after checked in at Oriental Suiter Hotel, he was placed into quarantine. He is now under treatment at the Hospital of Tropical Diseases and is in stable health condition.
"Patient 57" landed in Hanoi on March 9 from London on Vietnam Airlines flight VN54 from London – the same flight with the Vietnamese flight attendant who also reported to contract the novel virus.
The 66-year-old British is now quarantined and treated in the central province of Quang Nam.
Earlier Sunday, HCMC had confirmed its eighth COVID-19 infection, a Latvian tourist, who became "Patient 54."
The three lastest additions raise Vietnam's total COVID-19 infections to 57, of which 41 cases are being quarantined and treated, including 17 foreigners, the remaining 16 have recovered.
On global scale, the COVID-19 epidemic, which first emerged in China's Wuhan last December, has spread to 156 countries and territories worldwide, claiming over 6,000 lives.
As of March 16, Vietnam Ministry of Foreign Affairs requires that all Vietnamese and foreign nationals in Viet Nam shall wear face masks at crowded public places, including supermarkets, airport terminals, train stations, coach stations, and public transport vehicles.

All passengers on domestic and international flights to and from Viet Nam shall wear face masks throughout the flight and during their stay at the airport terminals.
World leaders tested positive for nCOV

Globally high-ranking political figures have been added to the number of the novel coronavirus infectious cases on March 14-15, namely Indonesian Transport Minister Budi Karya Sumadi, ...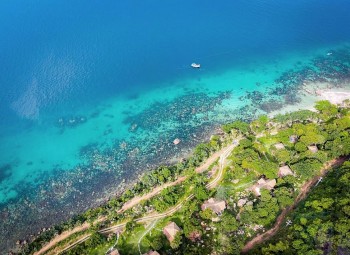 Travel
Vietnamese Ministry of Culture, Sports, and Tourism has issued a plan to stimulate travel demand, restore the tourism industry, and resume travel activities in late 2021 and early 2022.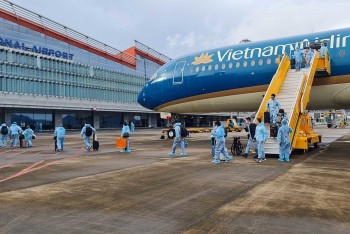 National
Vietnam News Today (September 27): HCM City expects a special mechanism for new normal; UNICEF speaks highly of Vietnam's priority to Covid-19 orphans; Vietnam considers mutual recognition of vaccine passport with select countries; Central Vietnam province prepares to welcome foreign tourists starting November.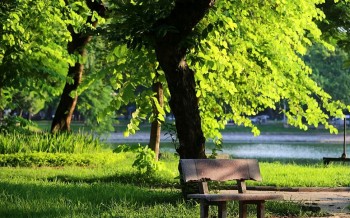 Travel
As Hanoi enters autumn, the atmosphere turns cool and relaxing. Hanoi's streets become more poetic with the clear blue sky and golden sun rays leaking through the leaves.