World leaders tested positive for nCOV
Globally high-ranking political figures have been added to the number of the novel coronavirus infectious cases on March 14-15, namely Indonesian Transport Minister Budi Karya Sumadi, Italian Deputy Health Minister Pierpaolo Sileri, and Spanish Prime Minister's wife Pedro Sanchez.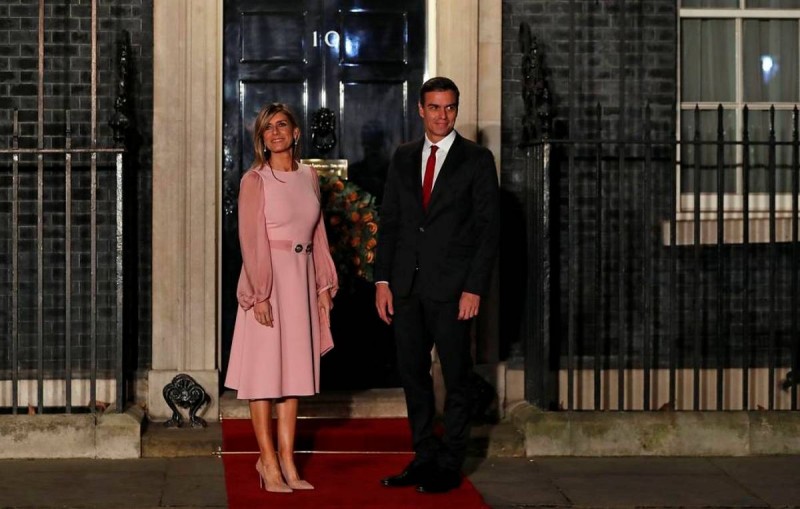 Spanish Prime Minister Pedro Sanchez and his wife Begona Gomez (Photo: Reuters)
Begona Gomez, Spanish Prime Minister Pedro Sanchez's wife, was tested positive for coronavirus on Sunday.
The Prime Minister and his wife are assessed in a "good" health condition. Both are now in their residence, following the health authorities' advice.
The news comes hours after Sanchez imposed a nationwide lockdown, preventing citizens from leaving their homes except to buy food and medicine, for work or emergencies. The step means all restaurants, bars, hotels, non-essential retail outlets, and education centres will be shut nationwide. The measures are taken to come into effect on Monday morning, Reuters reported.
The measures, which Sanchez called "extraordinary" and "drastic" will last for 15 days as part of the state of emergency and may be extended further with a decision from the Spanish Congress of Deputies.
Spain has so far had over 6,250 confirmed cases of the COVID-19 illness and 193 people have died.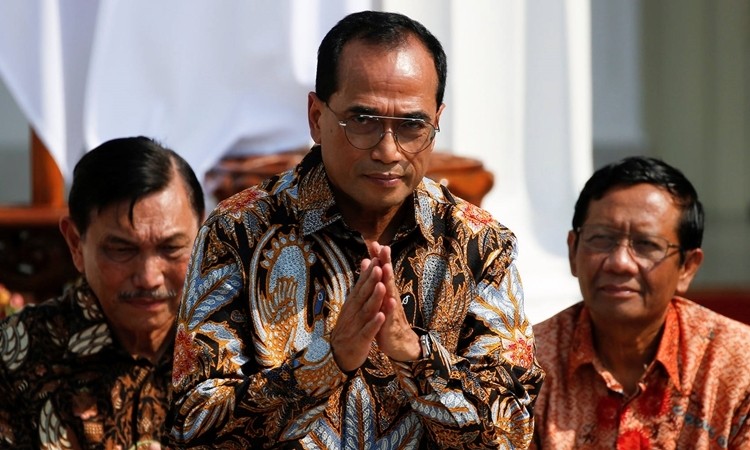 Indonesian Transport Minister Budi Karya Sumadi (in the middle) in Jakarta October, 2019 (Photo: Reuters)
Earlier on March 14, Indonesian Transport Minister Budi Karya Sumadi was confirmed in a news conference to have been hospitalized in Jakarta as his test result came out positive. He was identified as the country's 76th infection.
The Minister is showing signs of improvement though experiencing breathing difficulties.
Sumadi's family had given approval for the announcement after the minister had been on "the front line and a very important part of containing the impact of COVID-19", said Pratikno, who is state secretary in charge of administrative support for the office of president. President Joko Widodo urges for other Ministers to get medical check.
Earlier, Jakarta's governor announced that the capital city will close all schools and order remote teaching for at least two weeks to curb the spread of coronavirus, as the first cases were also reported in other parts of the archipelago.
As of March 15 afternoon, the number of infections in Indonesia rose to 117, five deaths were reported. While most cases have been clustered in Jakarta, cases were also reported in cities in western and central Java, Manado on Sulawesi island and Pontianak on Borneo island.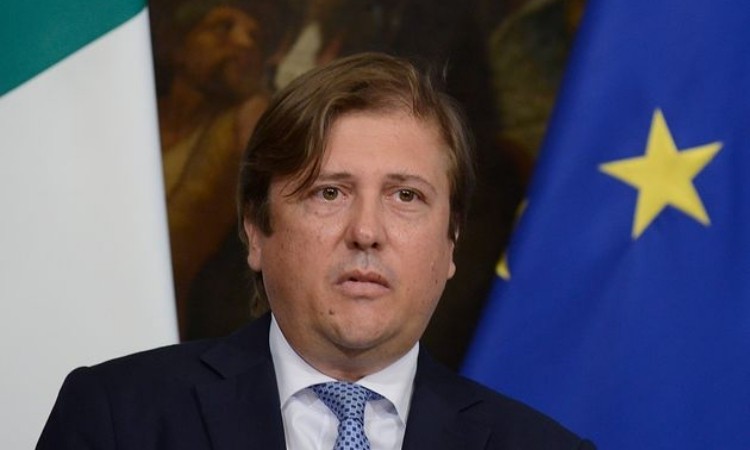 Italy Deputy Health Minister Pierpaolo Sileri at a meeting in Rome September, 2019 (Photo: Reuters)
Pierpaolo Sileri, Italy's vice-minister of health on Thursday said that he had contracted the novel coronavirus.
"A few days ago, I came into contact with someone who was later discovered infected. As soon as I realized I had symptoms, I isolated myself and started working remotely", Sileri said in a statement.
"I immediately followed all the protocols indicated by the Ministry of Health," he said. "My wife and baby are doing well, and even though we live in the same house, we have divided the rooms between us."
As of the latest update from health officials, nearly 15,000 people in Italy have been infected by the virus. The outbreak has claimed the lives of at least 1,266 people.
By making their infections known, the three high-profile officials is joining a list of other world leaders infected, including Canadian Prime Minster's wife, Iran's Deputy Health Minister, Iran's Vice President.
President Donald Trump also told reporters Saturday evening that he tested negative for COVID-19, one week after having dinner with the Brazilian delegation in Mar-a-Lago.
The Covid-19 outbreak has thus far spread to 151 countries and territories, with the death toll climbing to over 5,800.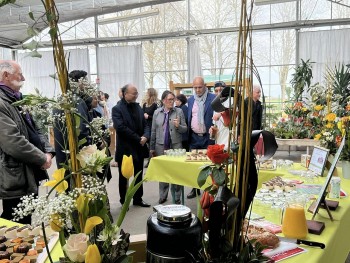 Overseas Vietnamese
Vietnamese Ambassador to France Dinh Toan Thang recently paid a working visit to Saintes, a city in southwestern France, to promote cooperation between the city and Vietnamese localities and attended the Vietnamese Culture Day, VNA reported.