Vietnam continues 14-day quarantine applied to people entering the country
Foreign Ministry's Spokesperson Le Thi Thu Hang said on February 4 that Vietnam will continue applying 14-day quarantine for experts, investors, and Vietnamese wanting to enter the country at the ministry's regular press briefing.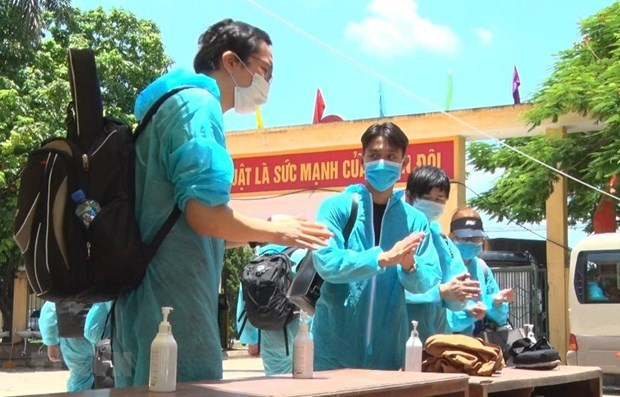 Washing hands before entering the quarantine site (Photo: VNA)
Amid the complicated developments of COVID-19 recently, Prime Minister Nguyen Xuan Phuc has issued a decree on a number of urgent measures on COVID-19 prevention and control, while the Government Office has released a notification on the PM's conclusion at a cabinet meeting on the matter, she noted.
In the documents, the PM asked authorities of localities to promptly direct the control of the pandemic in a super fast manner, while strengthening efforts to thoroughly extinguish the pandemic, taking samples for large-scale COVID-19 testing, and the strict implementation of the 21-day quarantine policy, said the spokesperson.
As of the beginning of February 4, the number of community infections in Vietnam since January 27 had reached 329, bringing the total number of locally infected patients to 1,022.
Coronavirus cases in Vietnam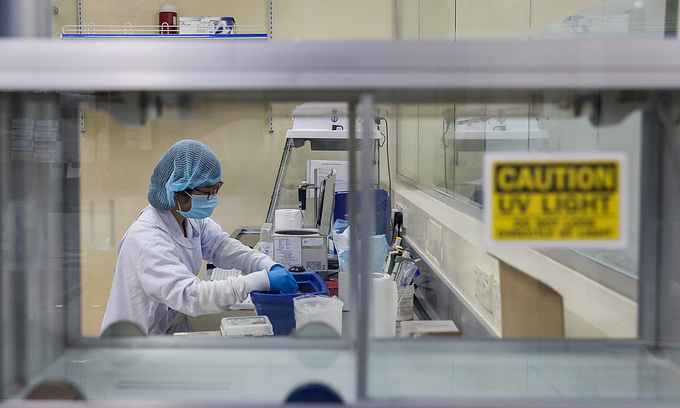 A medical worker tests novel coronavirus samples in a lab in HCMC, April 2020. Photo by VnExpress/Quynh Tran.
According to VnExpress, Vietnam confirmed nine more Covid-19 community transmissions Thursday evening in Hanoi and four provinces.
Hanoi, the northern Hai Duong Province and the southern Binh Duong recorded one case each, the northern Quang Ninh had two and Gia Lai in the Central Highlands had four, the Ministry of Health said..
The new patients, 1949-1957, are associated with confirmed coronavirus cases in Hai Duong, currently the biggest Covid-19 hotspot in the country with 278 cases.
Also Thursday afternoon, Deputy Prime Minister Vu Duc Dam and the health ministry has allowed mass Covid-19 testing in Quang Ninh's Ha Long and Dong Trieu Towns, following a proposal by the provincial Party Committee Secretary Nguyen Xuan Ky.
The province, which has recorded 44 community cases over the past week, will be supported with test kits, protective suits and other items for the Covid-19 fight, said deputy health minister Truong Quoc Cuong.
As of Thursday evening, Quang Ninh had tracked down over 81,690 people who have either had direct or indirect contact with confirmed coronavirus cases. Of these, over 49,000 are in Dong Trieu Town.
Earlier on Monday, the Hospital for Tropical Diseases in Ho Chi Minh City announced that "patient 1660" in Hai Duong contracted the U.K. Covid-19 variant, which is considered 70 percent more contagious than previous strains, which possibly caused the huge surge in cases in the northern province.
Vietnam has recorded a total of 270 community transmissions in 10 provinces since its latest outbreak began last Thursday. Hai Duong topped the list with 205 cases, followed by Quang Ninh (30), Hanoi (19), Gia Lai (6), Bac Ninh (3), Hoa Binh (2), Binh Duong (2) and HCMC and Hai Phong have one each.
Authorities of 26 localities nationwide have allowed students to begin their Tet break early or switch to online classes starting Tuesday.
Since Jan. 28, Vietnam has recorded 375 Covid-19 community transmissions in the third wave which was sweeping through the nation just before the Lunar New Year Festival. New infections have been observed in 10 cities and provinces so far: Hai Duong, Quang Ninh, Hanoi, Gia Lai, Binh Duong, Bac Ninh, Hoa Binh, HCMC, Hai Phong and Bac Giang.
The current national tally of 1,957 includes 35 deaths. Over 65,000 people are quarantined in hospitals, centralized facilities, homes or other designated accommodations.
AstraZeneca PLC on Monday signed a deal to supply Vietnam 30 million doses in the first half of this year for domestic inoculation. No further details on the price per dose and when the first batch of vaccine will be delivered. The Health Ministry has stepped up negotiations with Pfizer, Moderna and other vaccine manufacturers.
Hanoi shuts down bars and karaoke parlors in latest Covid-19 response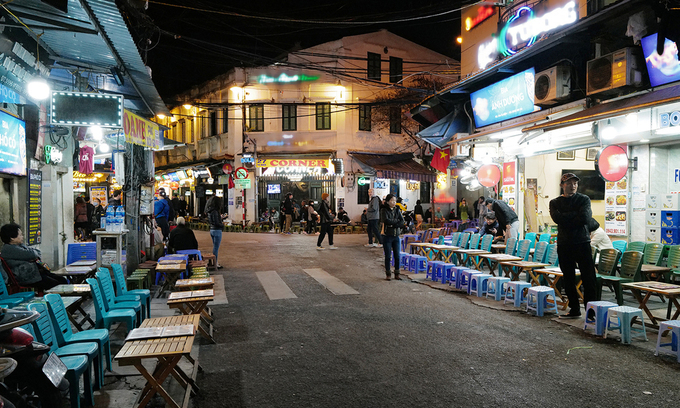 Shops are empty in Hanoi's famous Ta Hien beer street. Photo by VnExpress/Ngoc Thanh.
All bars, karaoke parlors, and discotheques in Hanoi must close and residents have to avoid 'non-essential' gatherings from February 1 as measures to contain the spreading novel coronavirus.
The Hanoi People's Committee announced the decision at a meeting on the latest Covid-19 outbreak Sunday afternoon.
All eateries are required to disinfect their space regularly, arrange seats to ensure social distancing and ask all staff to wear masks.
Residents have to limit gathering in crowds when it is not necessary. Those organizing events must strictly ensure preventive measures.
The city authorities have emphasized that people should limit organizing festive activities amid the latest outbreak that has aroused concerns that it is a rapidly spreading variant of the novel coronavirus.
Related agencies should guide the community and ensure that people follow preventive measures, notably the five-point message: wearing face masks, frequent disinfection, maintaining a safe distance, refraining from gathering, and making health declarations.
People who traveled from Hai Duong Province's Chi Linh Town from January 1 and Quang Ninh's Van Don International Airport from January 5 will be tested for the novel coronavirus. Hanoi has estimated that around 20,000 people have come in from the Covid-19 hotspots of Hai Duong and Quang Ninh.
Employees of the Noi Bai International Airport related in any way to the Covid-19 cases in Van Don Airport will also be tested.
The capital city, which has so far recorded 13 Covid-19 community transmissions in the latest outbreak, has decided to allow more than 2 million students from kindergartens to high schools to start their Lunar New Year holiday on February 1, a week earlier than scheduled.
Hanoi authorities had previously said if the Covid-19 outbreak turned complicated, all festivals and events for Tet would be canceled. Hanoi is less than two hours from Hai Duong, the northern province that is currently the biggest hotspot with 188 cases, and a major transport link to northern localities.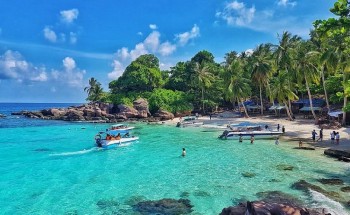 National
Vietnam News Today (Jan. 18): Vietnam confirms 21,691 new local Covid-19 cases; Logo marking 30 years of Vietnam-RoK diplomatic ties unveiled; Phu Quoc represents golden hope for Vietnamese tourism rebound; Int'l searches on Vietnam tourism reopening on the rise.