Vietnam's football returning to crowded stadiums overwhelms British media
Stadiums with packed audiences in V-League make British football fans "crave" amid COVID-19 pandemic
V-League returned last Friday with the match between Nam Dinh and Viettel. Like the previous National Cup matches, V-League also received a large number of Vietnamese football fans.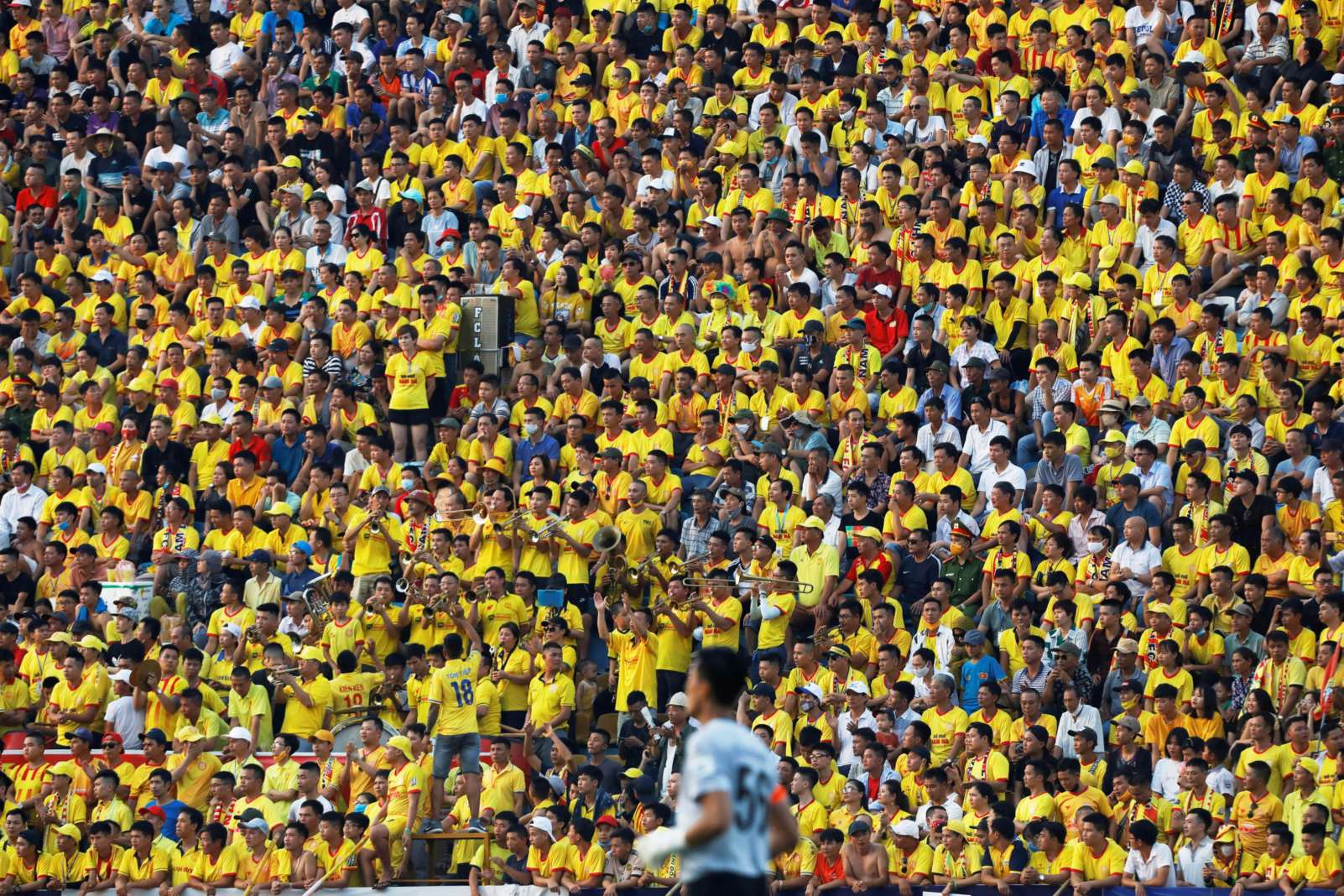 Thien Truong stadium with crowded audiences is reported on Daily Mail (Photo: Reuters)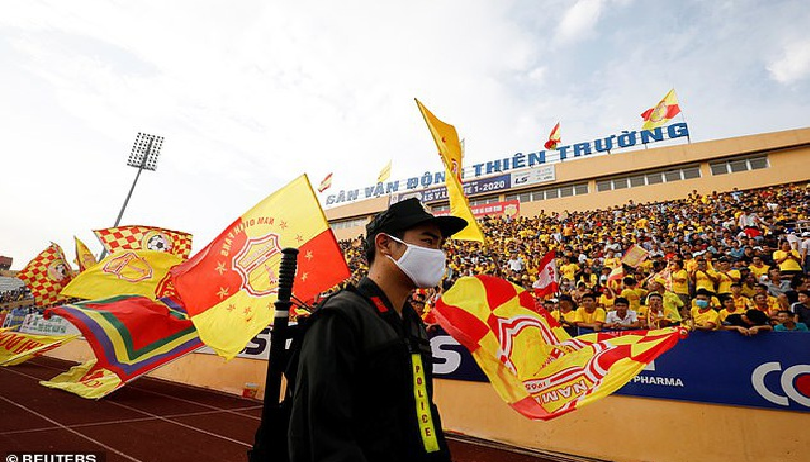 Photo: Reuters
That creates an incredibly boisterous atmosphere making big football nations such as England "crave". It also shows that Vietnam has achieved success in fighting against epidemics.
"No social distancing requirements! Fans flocked to the pitch when Vietnamese football picked off", Daily Mail- a big British daily newspaper reported with great admiration.
Daily Mail observed the match between Nam Dinh and Viettel. "The Vietnamese football tournament has restarted on Friday with crowed stadium stands".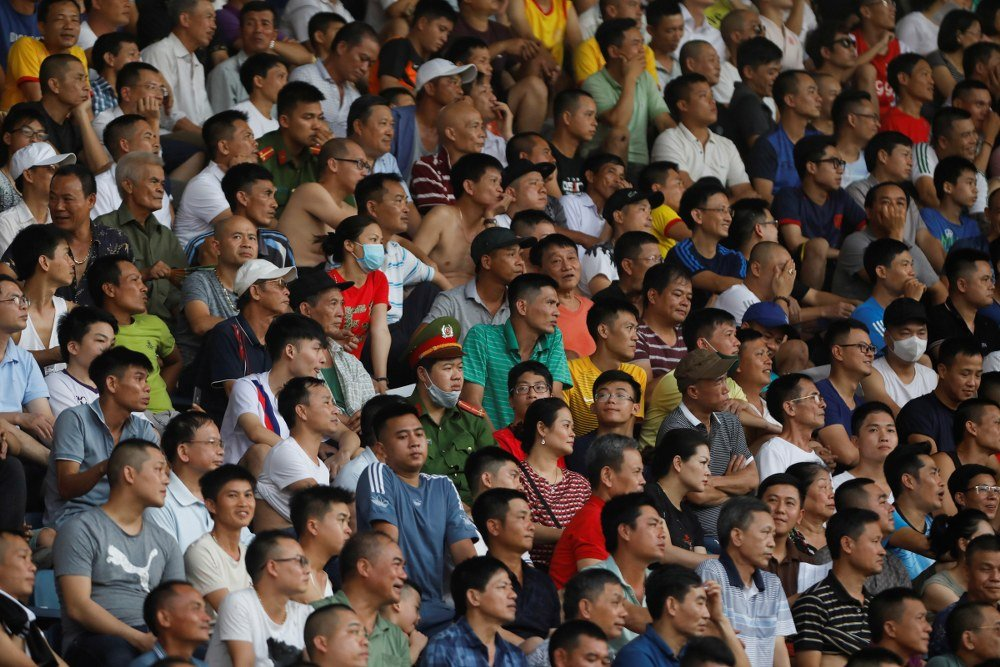 Photo: Reuters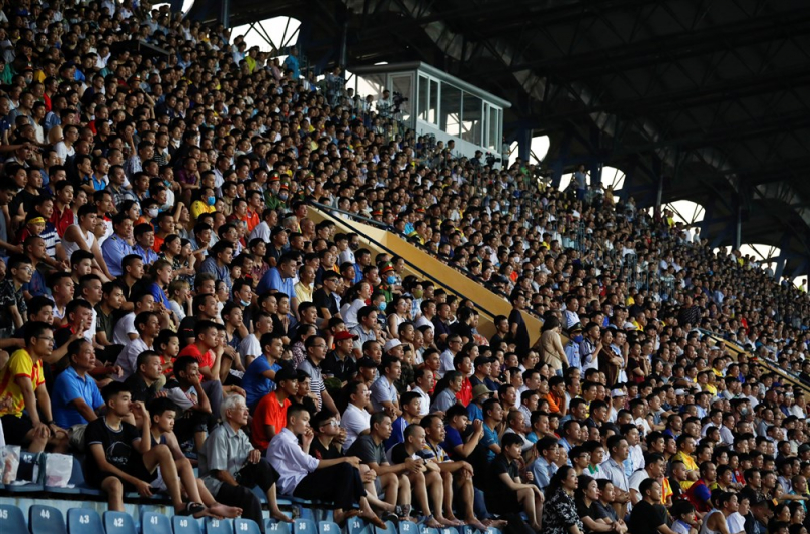 Photo: Reuters
Vietnam football has returned after efforts against the Covid-19 epidemic. Vietnamese fans can go to the stadium without social distancing; therefore, nearly 30,000 people watched the match between Nam Dinh and Viettel.
Vietnam has reported 328 COVID-19 cases but no death related. Vietnam's economy has gradually recovered. Football has also been given the green light after 3 months of postponement.
Contrary to the image of stadiums full of spectators in V-League is the gloomy atmosphere of European football. Bundesliga has already restarted with a haunting atmosphere at empty stadiums and muted goal-scoring celebrations. In the coming time, Premier League, Serie A, La Liga may also take place with the same scenario.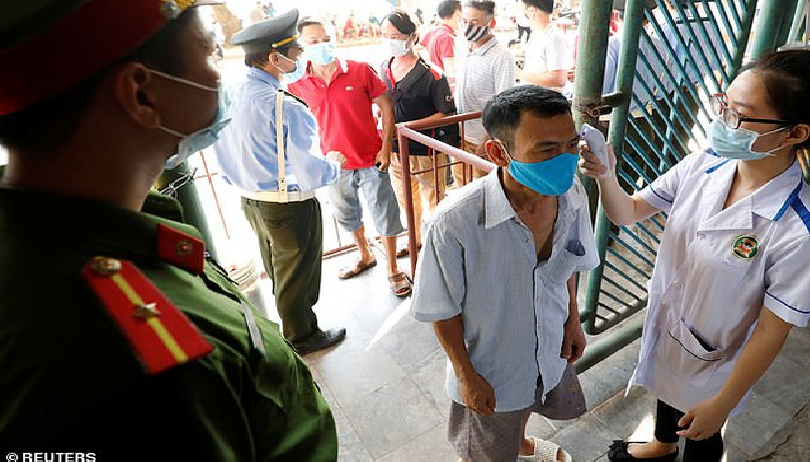 Temperature checks on fans before entering the stadium (Photo: Reuters)
In the end, Daily Mail emphasized "Vietnam has received constant praise for its rapid response in the Covid-19 epidemic. The image of Vietnamese fans pouring into stadiums opens the door for Vietnam to officially announce the end of the pandemic. Football players feel extremely glad when witnessing crowds in the stands.
Previously, the Reuters newspaper also published the same article lauding Vietnamese football post-pandemic. Vietnam's national team captain Que Ngoc Hai of Viettel said it was wonderful to see a full stadium. "I'm not saying this to compare us with other countries, but Vietnamese football has returned after the COVID outbreak, it showed how well Vietnamese have fought the virus," he told Reuters.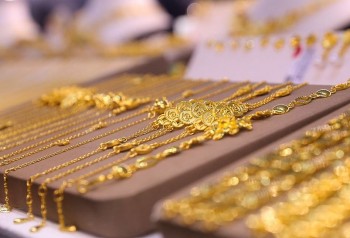 Economy
Vietnam Business & Weather Briefing (May 17): Reference exchange rate kept unchanged, gold price remained, Vietnamese e-commerce likely to reach US$39 billion by 2025.