Disinfecting a pizzeria in Hanoi, rebooting anti-COVID 19 mode nationwide
Authorities blockaded and disinfected a pizza shop on Tran Thai Tong Street (Hanoi) after suspecting an employee being alleged Covid-19 infected. Hanoi, Hochiminh city and other provinces are coming into the new anti-pandemic stage.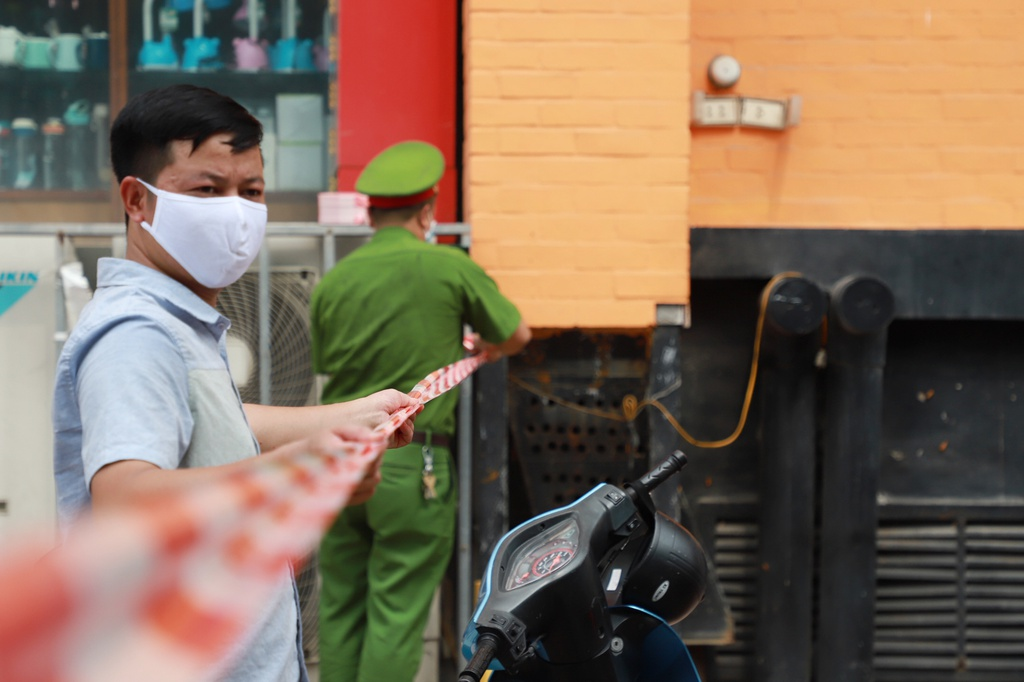 Blockade a pizza shop. Photo: Zing
HANOI - 9.45 am, July 29, police blockaded a pizza shop at 106 Tran Thai Tong, Cau Giay District, Hanoi after authorities suspected a pizza staff had infected Covid-19.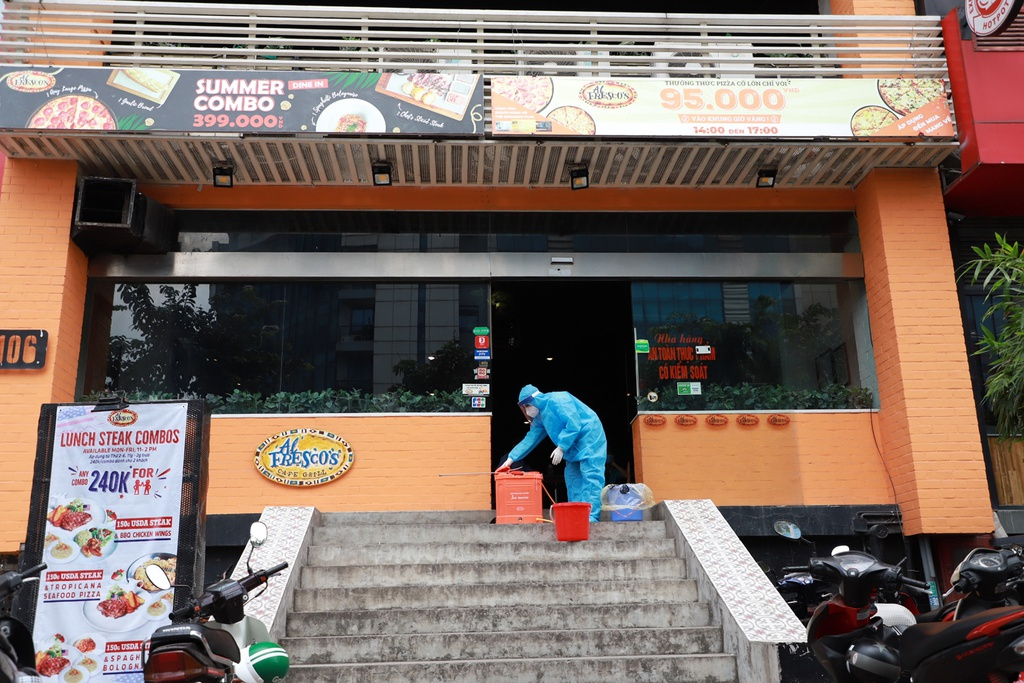 Disinfected the whole restaurant. Photo: Zing
This pizzeria had stopped operating this morning. Functional forces sprayed disinfectant chemicals from inside to outside.
Sharing with Zing, Hanoi Chairman Nguyen Duc Chung confirmed that Hanoi had one suspected case after traveling from Da Nang. The city is urgently deploying the work of localizing, investigating and tracing the people involved in this suspected case.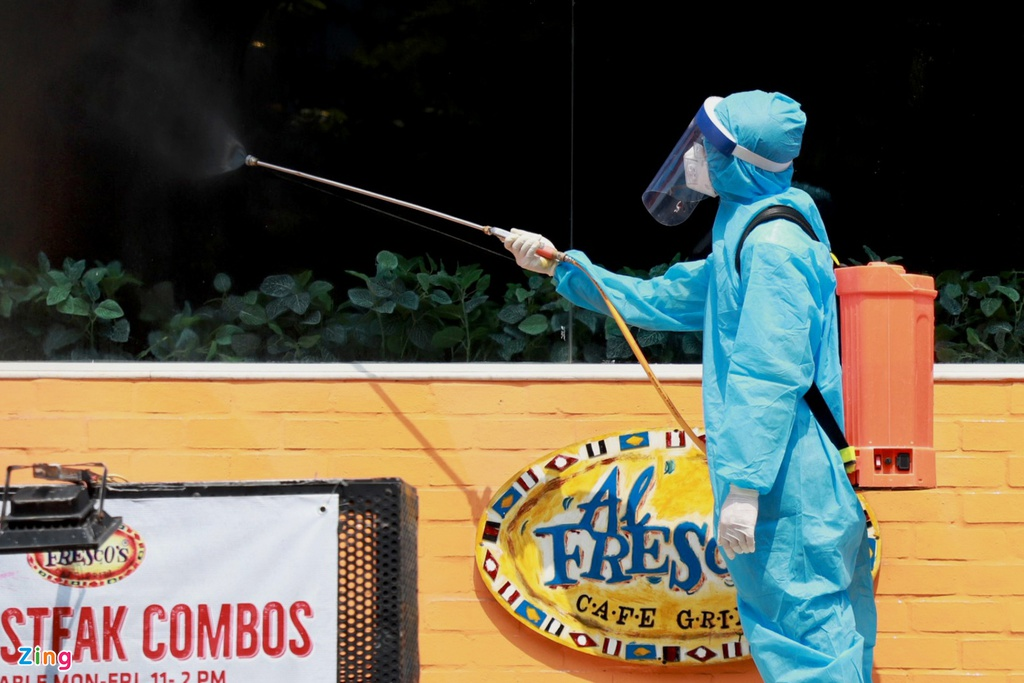 Functional forces sprayed disinfectant chemicals from inside to outside. Photo: Zing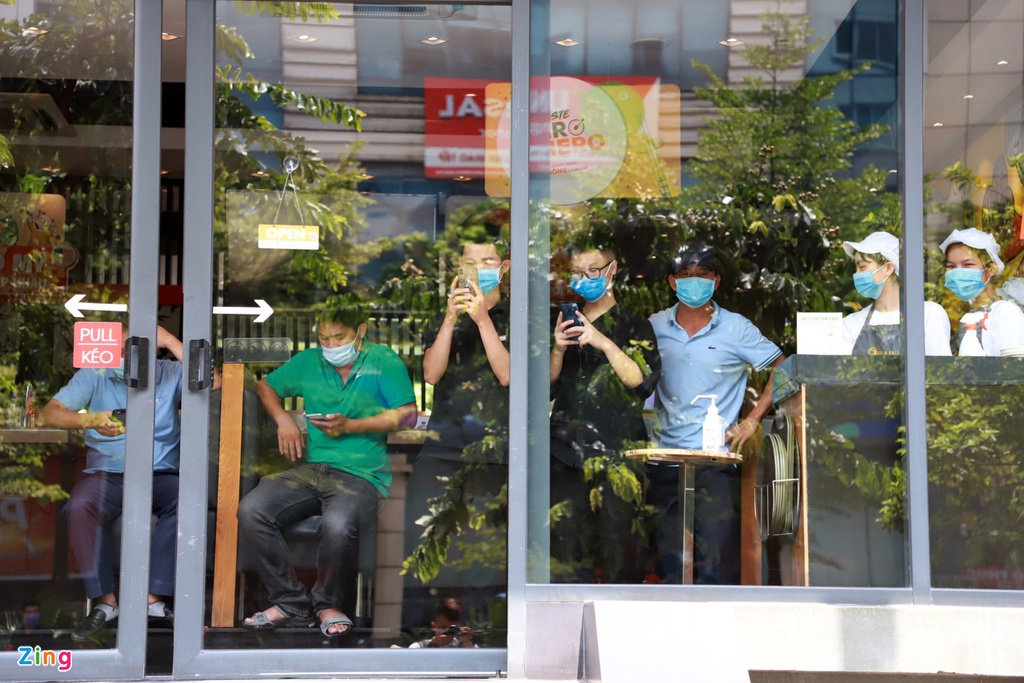 Residents and staff of the adjacent restaurants are required not to go out, to wear a mask. Photo: Zing
HCMC - After consecutive cases of Covid-19 being announced in Da Nang, Ho Chi Minh City People's Committee and departments immediately instructed their subordinate units to restart urgent tasks to prevent the second wave of Covid-19.
When the number of people infected with the SARS-CoV-2 virus reached 420 on July 26, an emergency meeting of the Covid-19 Prevention Committee of Ho Chi Minh City was held on Sunday afternoon. At the meeting, the Department of Health proposed a solution to review and sample all passengers from Da Nang to Ho Chi Minh City in July.
Evening July 28, Vice Chairman of Ho Chi Minh City People's Committee Le Thanh Liem signed an urgent dispatch to leaders of departments and heads of People's Committees over 24 districts for continued perseverance of the anti-epidemic principle: Prevention - isolation - localization- stamping out. In particular, the guideline of epidemic prevention - timely detection and thorough isolation - are of special concern in the new situation of the Covid-19 epidemic.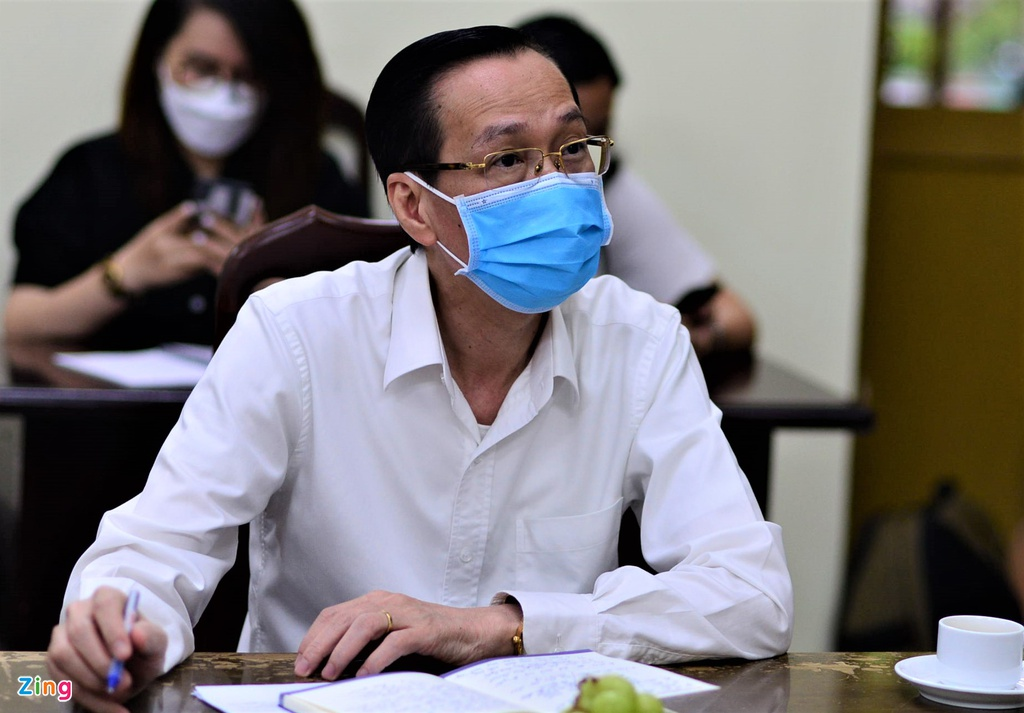 Vice Chairman of Ho Chi Minh City People's Committee Le Thanh Liem. Photo: Zing
At an emergency meeting on the same day, Mr. Le Thanh Liem suggested that the residents of Ho Chi Minh City continue to wear masks when going out and participating in social activities. Department of Health of Ho Chi Minh City needs to coordinate with city police, Ho Chi Minh City Department of Transportation and Communication to reactivate and apply flexibly the set of criteria for safety against Covid-19 of each industry.
Department of Health is also assigned to organize and monitor well-concentrated isolation activities, strictly implement epidemic prevention and control measures in receiving Vietnamese citizens, experts and workers from abroad.
In addition, the systems of makeshift hospitals are being rebooted. Cu Chi Hospital, Can Gio Hospital and Ho Chi Minh Children Hospital in Ho Chi Minh City have simultaneously been activated again. These places are preparing human resources and equipment to receive patients infected Covid-19.
"Ho Chi Minh City will welcome Vietnamese citizens from overseas in large numbers. The Department of Health has re-activated the Cu Chi, Can Gio makeshift hospital to support provinces and cities in the North and Middle in the future," said the health sector leader in Ho Chi Minh City.
PHU YEN - To ensure the safety of the people and visitors, the People's Committee of Phu Yen decided to suspend activities of the attractions.
From July 29, monuments and landmarks such as Nhan Tower, Ganh Da Dia, Bai Mon - Mui Dien, which attracts numerous tourists, will temporarily stop welcoming travelling guests.
This decision was made by the People's Committee of Phu Yen in the context of Covid-19 outbreak again in some Middle provinces, Mr. Pham Van Bay, Director of Phu Yen Department of Culture, Sports and Tourism, said on the evening of 28/7.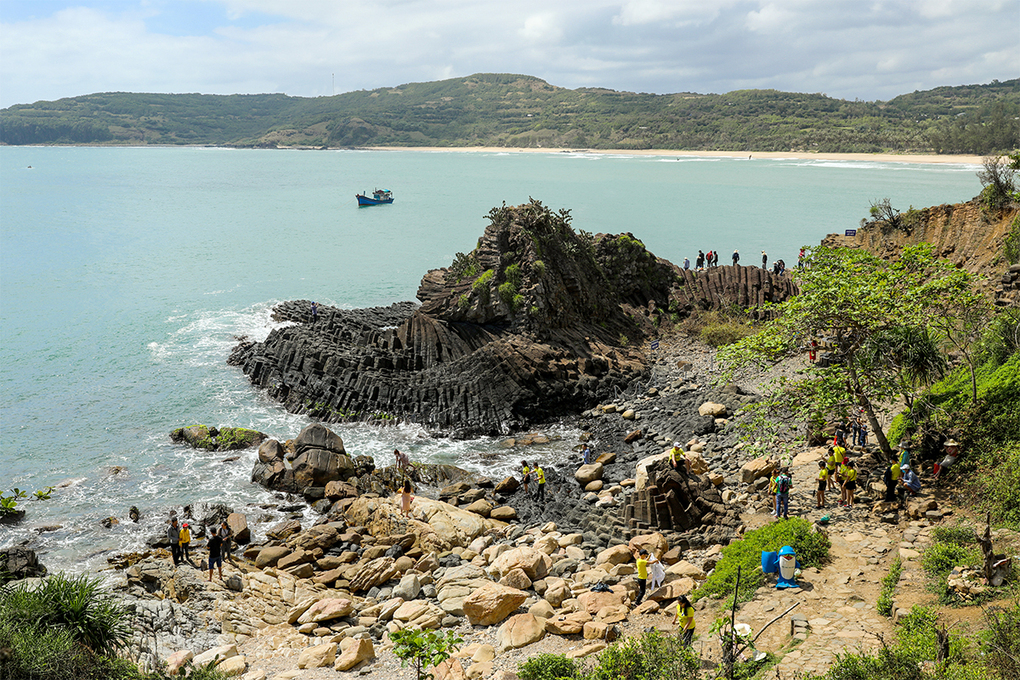 Tourists visit Ganh Da Dia in Tuy An district, Phu Yen. Photo: Nhu Quynh.