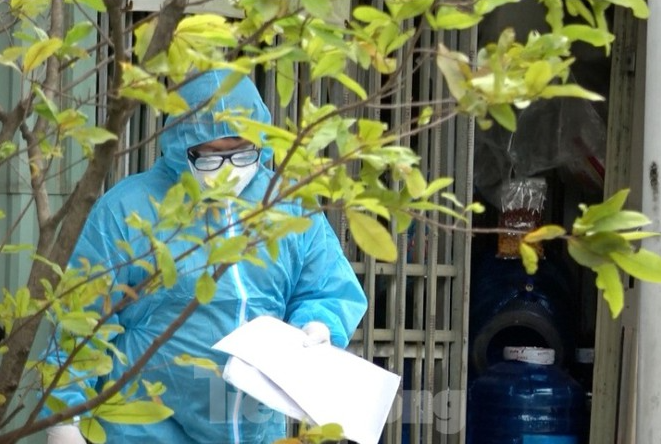 No new cases to report, tally stays unchanged. (Photo: Tien Phong)
No new cases to report, tally stays unchanged
The number of COVID-19 cases in Vietnam remains at 1,537 as no new infections were reported between 6 pm on January 16 and 6 pm on January 17. That includes 693 cases of domestic transmission, according to the National Steering Committee for COVID-19 Prevention and Control.
1,380 patients have recovered from the disease while the number of related fatalities is still kept at 35. Ten of those still under treatment have tested negative for SARS-CoV-2, the virus that causes COVID-19, once, another ten twice, and ten others thrice. There are 17,954 people having close contact with confirmed cases or coming from pandemic-hit regions in quarantine at present.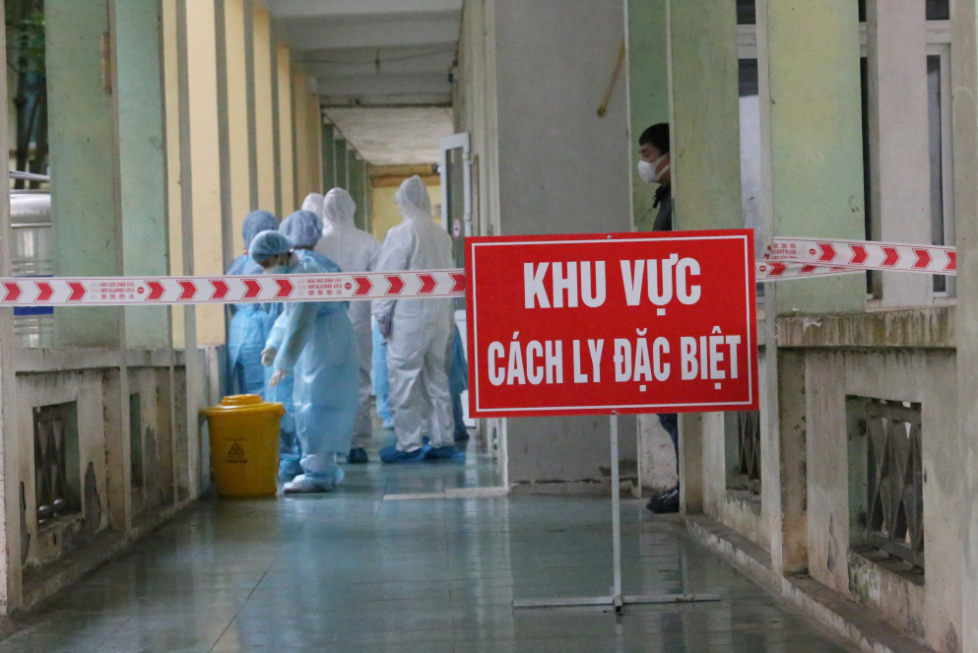 Illegal entry using motorbike taxi caught in Binh Duong. (Photo: QĐND)
Illegal entry using motorbike taxi caught in Binh Duong
On the afternoon of January 17, Tien Phong News reported that Binh Duong provincial authorities had discovered a case of illegal entry into this province. This case was then put in isolation at the Medical Center of Di An city.
The illegal entry was conducted by a young man named L.H.P (born1982 in Ha Tinh, temporarily residing in Di An City, Binh Duong). Before entry, P. took a car to Loc Ninh border gate (Binh Phuoc province). Here, P. took a motorbike taxi to go to a border gate to work in Cambodia. P. had close contact with 6 people who are all Cambodian while working. On the evening of January 13, P. took a taxi back to Loc Ninh border gate and then hired a motorbike taxi through the gate to return to Vietnam.
On the morning of January 14, P. entered Vietnam and took a taxi to his house in Hoang Nam. On the morning of January 15, Di An City Medical Center coordinated with the police of Tan Binh ward to investigate and isolated P.'s family, taking samples for COVID-19 testing. Two days later, the Pasteur Institute of Ho Chi Minh City announced L.H.P. negative for SARS-CoV-2.
Since the beginning of the pandemic outbreak, Binh Duong has recorded 23 cases of illegal entry, of which 12 cases from China, 11 cases from Cambodia. This locality has not yet found a case of SARS-CoV-2 in the community.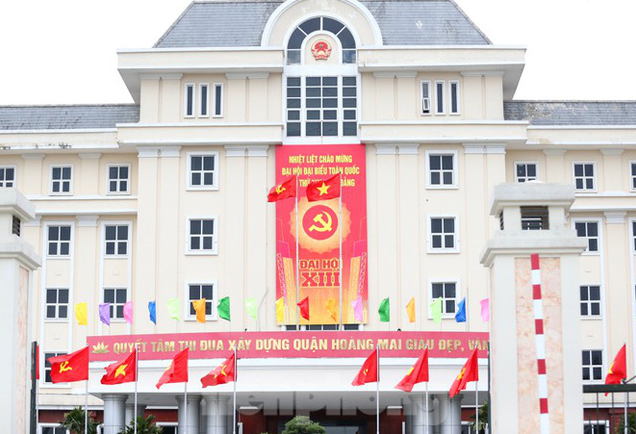 13th Party Congress: Reporters will be tested for SARS-CoV-2. (Photo: Tien Phong)
13th Party Congress: Reporters will be tested for SARS-CoV-2
In order to ensure absolute safety for reporters as well as delegates during the 13th Congress, the Central Propaganda Department has just issued compulsory testing for COVID-19 with reporters. Accordingly, samples for the test will be collected 2 times: before the Congress at least 7 days and before the Congress from 2 to 3 days.
Press officials in Hanoi may register for the test with the Central Propaganda Department. Reporters, editors, and technicians of local newspapers and radio stations have to contact the delegations of their provinces to register for the COVID-19 test. The Central Propaganda Department and Press Center of the XIII Congress only granted operation cards at the 13th Congress to reporters, editors, technicians who confirmed negative for SARS-CoV-2 virus.
Delegates attending the XIII Party Congress will also be tested for COVID-19. Hanoi Department of Health has completed the necessary work. Accordingly, from January 18 to 23, Hanoi will simultaneously organize the first and second sampling for the delegates. Leaders of the Hanoi Department of Health said that in addition to the National Conference Center, there are 5 hotels arranged for the delegates. It is expected that about 4,299 people will be tested twice, equivalent to more than 8,000 testings.
Valerie Mai