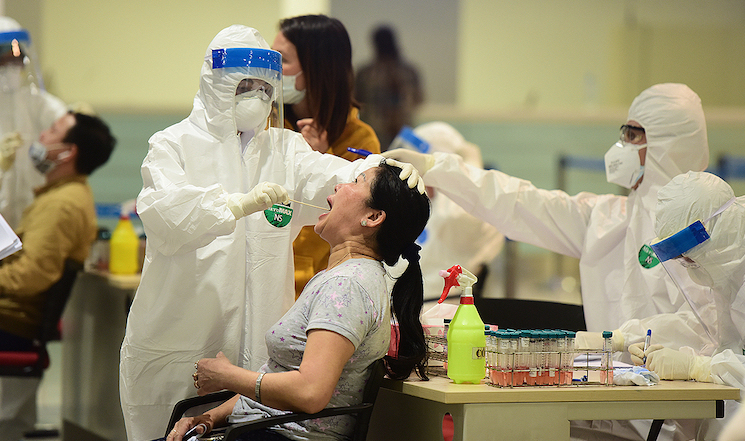 One imported COVID-19 case recorded. (Photo: Tien Phong)
One imported COVID-19 case recorded
A 25-year-old Vietnamese man returning from Japan became Vietnam's only new COVID-19 case over the last 24 hours, according to the National Steering Committee for COVID-19 Prevention and Control.
The new case brought the national tally of COVID-19 to 1,513. The new patient arrived at Van Don airport in the northern province of Quang Ninh on December 29 and was immediately put into quarantine in Hai Duong province.
The number of recovered patients reached 1,361 after four were given the all-clear on January 9. The fatalities remain at 35. Among patients under treatment, nine have tested negative for SARS-CoV-2 once, eight twice and eight thrice. A total of 17,634 people who had close contact with COVID-19 patients or arrived from pandemic-affected regions are staying in quarantine nationwide.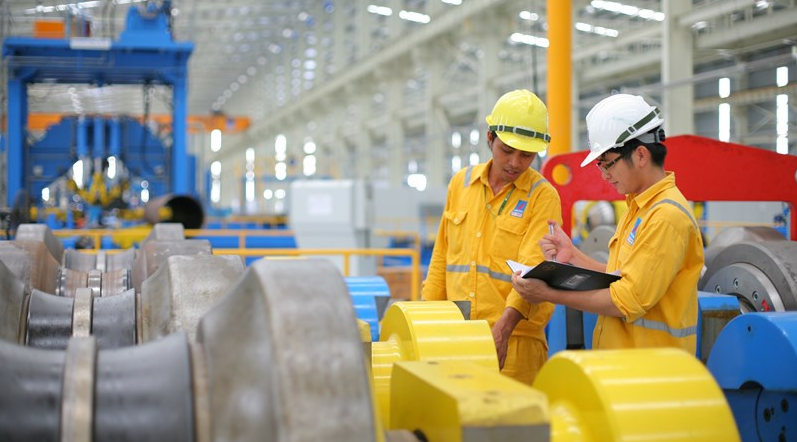 Resilience helps Vietnam overcome year of COVID-19. (Photo: Finance Magazine)
Resilience helps Vietnam overcome year of COVID-19
Though COVID-19 has sent the global economy into one of its worst recessions ever, Vietnam posted GDP growth of 2.91 percent in 2020 thanks to its solid control of outbreaks and timely support to both enterprises and local people. Despite the formidable challenges, however, Vietnam has been viewed as a bright spot in the bleak picture that is the global economy. The country was one of the 10 economies with the highest GDP growth in 2020.
Many international institutions spoke highly of Vietnam's economic growth and its efforts to bring the pandemic under control. The country became even stronger and more resilient when the second wave of the coronavirus hit Da Nang city in late July. The Government once again showed its dogged determination to realize the dual tasks and strive for the economic growth of between 2.5 and 3 percent.
The Government worked throughout the year to carry out the "dual" tasks of preventing the pandemic and maintaining economic growth. Its support policies were an important factor in boosting confidence among local people and businesses and propping up the economy. They include deferring taxes and land rentals, cutting interest rates, and boosting credit and investment.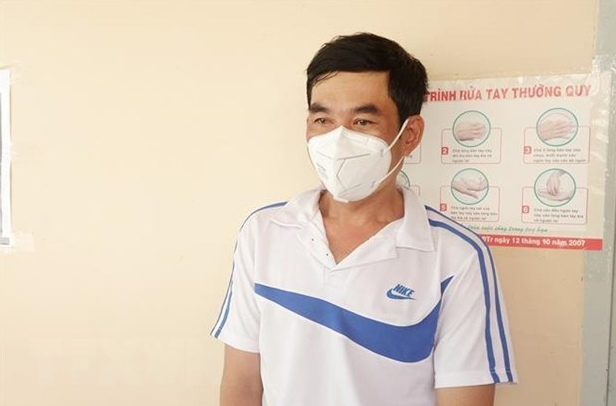 Three arrested for facilitating illegal entry of patient No. 1440. (Photo: Vietnam Plus)
Three arrested for facilitating illegal entry of patient No. 1440
Police in the Mekong Delta province of An Giang on January 8 arrested three men to further investigate their role in the illegal entry of COVID-19 patient No. 1440. The men, comprising 42-year-old Phan Phi Hung, 26-year-old Pham Thanh Hap, and 32-year-old Trang Van Ut, all from An Giang, had completed their quarantine and tested negative for the coronavirus SARS-CoV-2 twice.
According to preliminary investigation results, Hung set up links with people at home and abroad, including Hap and Ut, in an effort to bring home illegally a 33-year-old man, who was later defined as patient No. 1440, and eight others. Truong Chi Tai and Le Van Dinh who took part in the ring are still in quarantine.
Four out of the nine illegal immigrants tested positive for the coronavirus – patients No. 1440, 1451, 1452 and 1453. Earlier, the investigation agency under the provincial police decided to launch criminal proceedings against the case that took place in An Phu district, An Giang province on December 24.
Valerie Mai