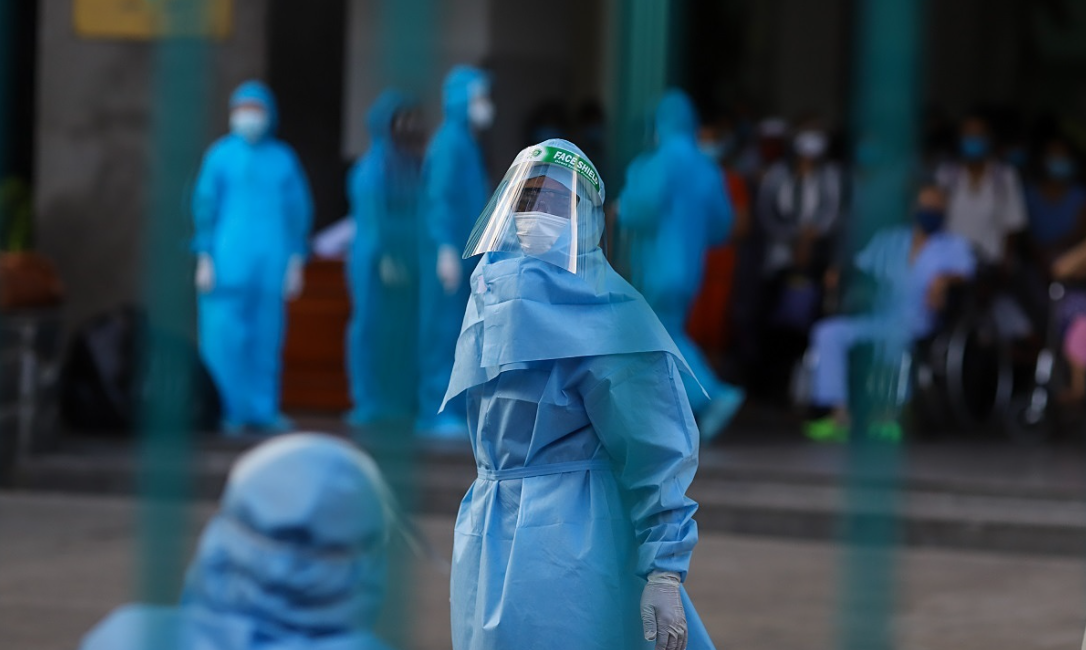 One imported case raises national tally to 1,537. (Photo: VN Express)
One imported case raises national tally to 1,537
One new imported case of COVID-19 was reported in the past 24 hours, raising the total number of cases so far to 1,537, according to the National Steering Committee for COVID-19 Prevention and Control. The new patient is a Nigerian citizen arriving from Qatar on January 14.
Also in the last 24 hours, 11 patients were successfully cured and discharged from hospitals, according to the Treatment Sub-committee. So far, a total of 1,380 patients of COVID-19 have been given the all-clear, while fatalities remain at 35.
Among patients receiving treatment, 10 have tested negative for SARS-CoV-2 once, 10 twice and 12 thrice. Meanwhile, 17,954 people who had close contact with COVID-19 patients or arrived from pandemic-hit areas are being quarantined nationwide, with 135 at the hospital, 16,466 at designated facilities, and 1,353 at home or their accommodations.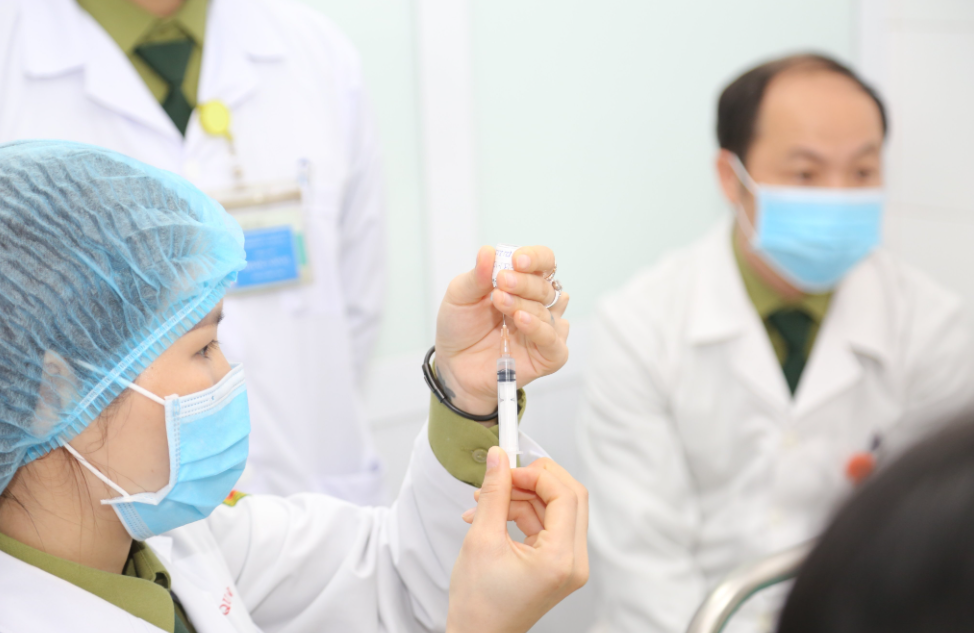 Vietnam's second COVID-19 vaccine to be trialed. (Photo: VGP)
Vietnam's second COVID-19 vaccine to be trialled
Since last May, with the goal of manufacturing a COVID-19 vaccine and completing three-stage clinical trials within 18 months, the Institute of Vaccines and Medical Biologicals developed a vaccine manufacturing process and initial results have been positive.
After being approved by the Ministry of Health, the Institute of Vaccines and Biologicals will coordinate with the National Institute of Hygiene and Epidemiology at the Hanoi Medical University to conduct clinical trials on humans at the end of January.
The vaccine will be divided into different levels and doses for clinical trials on 125 volunteers. In Stage 1, volunteers will be from 18 to 59 years old and in good health, with testing to end in April. The Institute of Medical Vaccines and Biologicals possesses advantages in infrastructure and technology as well as experience in pandemic flu vaccines. This will be the second vaccine from Vietnam to go to human testing, following the Nanogen Company's Nanocovax vaccine, which saw testing on humans start on December 10.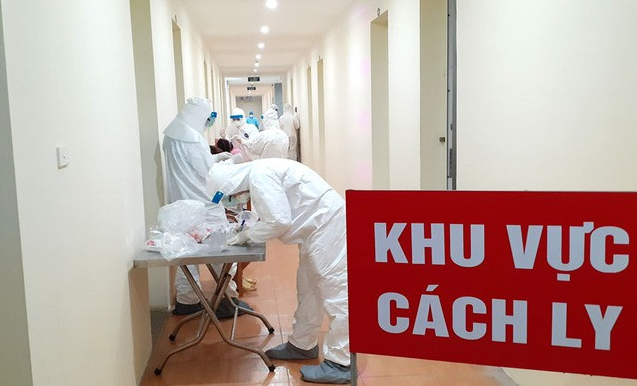 Closed medical supervision to be applied on entry. (Photo: Tien Phong)
Closed medical supervision to be applied on entry
According to Tien Phong, The Ministry of Health has reviewed the organization of transportation, handover, and reception of isolated people, and issued written instructions for localities on requirements to received imported people. Accordingly, people who enter Vietnam, in order to leave isolation institutes, must meet all pandemic safety requirements and be able to provide their test result certificates.
In addition, the Ministry of Health directed its units, especially the medical department of the quarantine areas, to guide the isolated people to continue monitoring their health within the next 14 days at home, restrict contact with other people, regularly implement disease prevention and control measures
The COVID-19 Pandemic Information Management System and Immigration Information has been completed, and a closed medical monitoring process has begun. Accordingly, the system will record information as soon as citizens and experts register with Vietnam diplomatic missions and aviation to return home. In all these cases, a mandatory medical report must be made, clearly stating where that person will head to after the quarantine period. Based on that information, the domestic epidemic control force will proactively prepare a plan to pick up them to a concentrated isolation area. After quarantine is completed, there must be a detailed handover between the medical authority of the quarantine site to the locality that will welcome the person.
Valerie Mai